Does your family enjoy watching the Olympics together?  We sure do!  To cheer on Team USA,  we have come up with a fun treat for the entire family… Winter Olympics Cupcakes!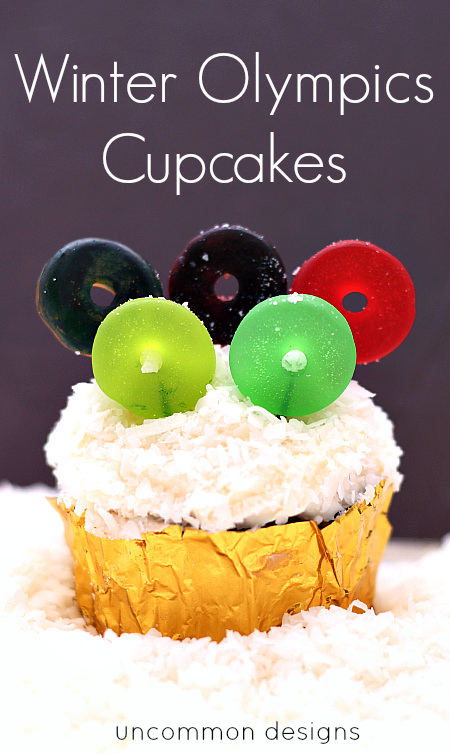 I can remember night after night watching the Olympics with my older sister.  We loved watching the ice skating.  I had a major crush on the Canadian ice skater, Brian Orser and I always teased her that she could have Brian Boitano.  I don't think he would have gone for either of us, but we sure loved watching them both on the ice.  My all time favorite skater was Katarina Witt… so pretty and just so talented.  Do you have any fond memories of watching the Winter Olympics?  Such fun times!
Whether you are getting together with friends for a viewing party or just watching together as a family, these adorable Winter Olympics Cupcakes are sure to score high with everyone.  Let's learn how to make them!
Supplies: 
To start you need a cupcake that is frosted with white icing.  You can even pick them up from the grocery store already made… you know I don't judge. I simply took two foil wrappers and covered the cupcake liner.  To give the appearance of snow, I added some Edible Faux Snow that we used for our Sleigh Ride cupcakes.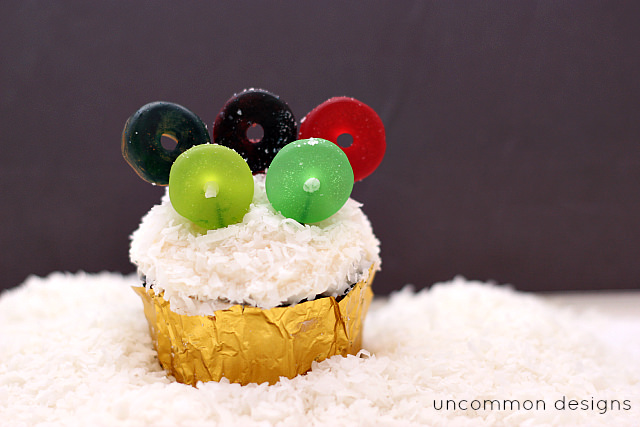 To make the olympic rings, you are going to use five lifesaver gummy snacks.  Since the package doesn't have black and  blue, I used the blue food marker to color the red to make black and a yellow to make blue.  Easy peasy fix, right?!  Now you will put the gummies on a toothpick and put them on top of your cupcake.  All done!
*Trish
For even more Olympic fun, you may like these fun projects…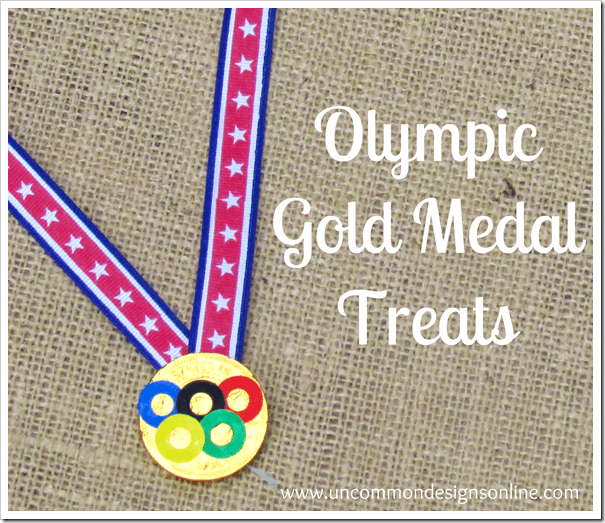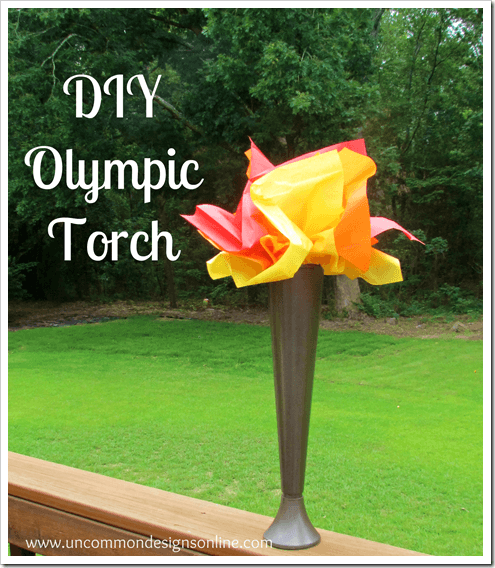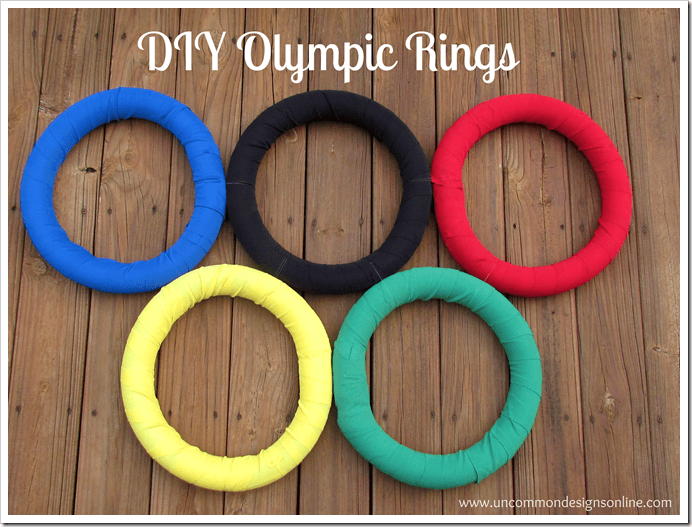 The following two tabs change content below.
Hey y'all! I am Trish and the creative voice behind Uncommon Designs. I adore party planning, holiday celebrations, and all things crafty! I am so excited to share my creative adventures with you!
Latest posts by Trish Flake (see all)