Happy week before Christmas!  Are you running around trying to get everything done before Christmas?  I sure am!  Today I have a really simple and fun holiday treat that is perfect for classroom parties and all of your holiday gatherings… Sleigh Ride Christmas Cupcakes!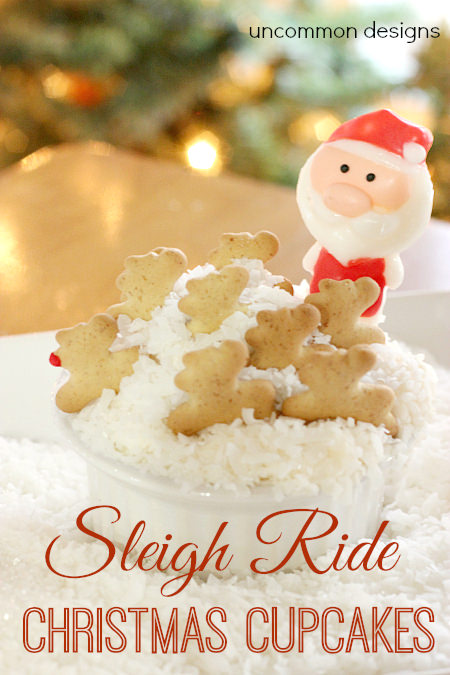 We took a poll on our Facebook page yesterday that went a little something like this…
Fill in the Blank.  Christmas is one week away and I feel…
I could identify with all of the answers.  They ranged from overwhelmed, stressed, behind, blessed, joyful.  How do you feel this  morning?  I am so thankful for how blessed our family is and completely overhwelmed all at the same time.  At the end of this week, our girls will have their classroom parties and I wanted something cute, but not hard to make considering I am nowhere near finished with my to-do list.  So, the Sleigh Ride Christmas Cupcake was born.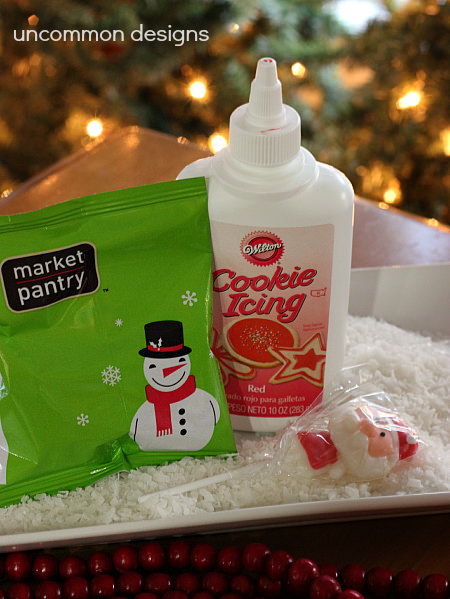 I made a simple white cupcake and added white frosting with a sprinkling of coconut snow.  The reindeer were from Target in the holiday section.  They are actually snack-sized reindeer that come in the individual bags.  While I was there, I picked up a container of red cookie icing.  The sweet Santa was a sucker from the Dollar Tree.  They still had a ton yesterday… so I hope yours will too!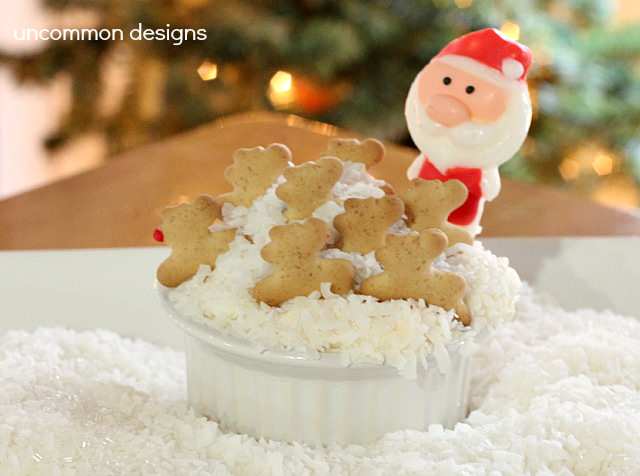 No Santa sleigh would be complete without Rudolph!  I simply put a little dot of the cookie icing on the tip of the first reindeer.  It totally made the cupcake!
I think the kids are going to really enjoy these little holiday delights.  You could even pick up all of the supplies and have your little crafters create their own Sleigh Ride Christmas Cupcakes.  Nothing beats a craft and tasty treat all rolled into one!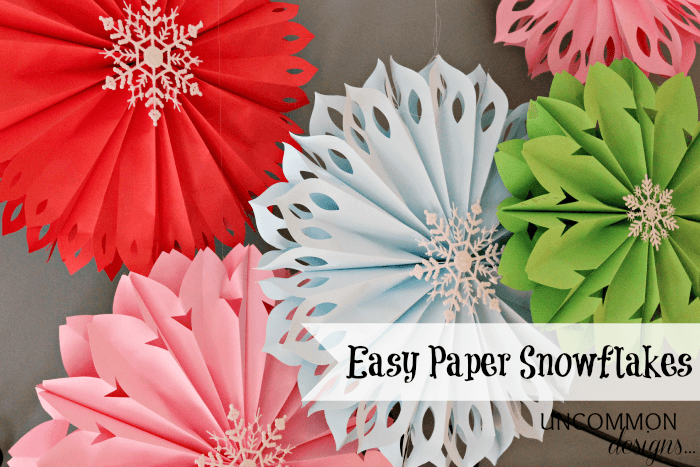 If you need a really quick,  but colorful decoration, you will love our Easy Paper Snowflakes.  I love mine so much I picked up another set at Michaels the other day!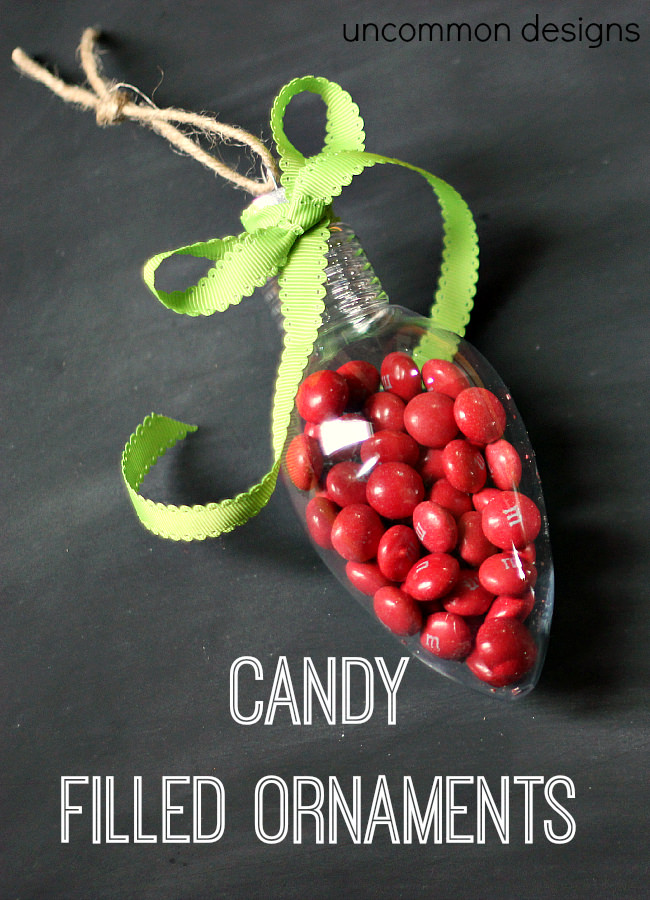 Our candy filled ornaments would also be perfect as a little treat to hand out!
Have fun!
*Trish
The following two tabs change content below.
Hey y'all! I am Trish and the creative voice behind Uncommon Designs. I adore party planning, holiday celebrations, and all things crafty! I am so excited to share my creative adventures with you!
Latest posts by Trish Flake (see all)