Ready to get your house in ship-shape this year?
Then this printable weekly cleaning schedule is sure to keep you motivated.
Happy 2014 everyone! It's Jennifer from Delightfully Noted and I have a little story I'd like to share with you all…
Once upon a time I was a newlywed living in a new house, a very clean and organized new house. I was on top of my game when it came to all things domestic. My pantry was dressed up with cute and coordinating storage bins and my husband had a fresh pair of socks to wear to work every day. Fast forward to six years later and add a full time job, an online biz, a blog, and a baby to the picture and what do you get? Chaos, pure chaos! I haven't seen my laundry floor in months and I swear even if I was being attacked by an ax murderer there are some days I wouldn't even allow the police in my home!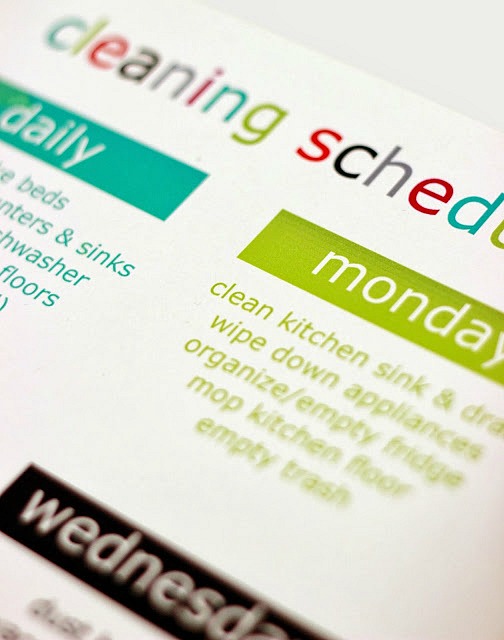 But this year I vow to make it different because truth be told that
term "messy house, happy home" was actually coined by a teenage boy.
Just kidding, I don't really know that but I do know a messy home drives
me bonkers and I assume it does the same to you too (or at least act
like it does to make me feel better!)How do I plan to make my clutter-free, clean house dreams come true-by using this fun and colorful printable cleaning schedule, that's how!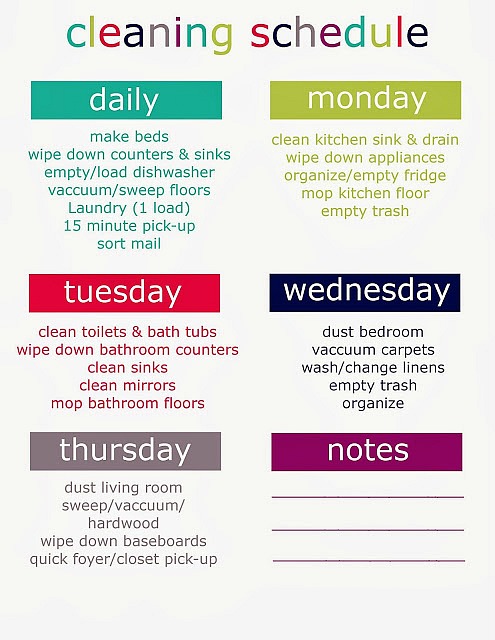 Want your own cleaning schedule? Great!
Download and print your copy
here
I plan on having my schedule laminated so that I can check off my tasks and reuse it everyday.
Feel free to come share your household tips with me-I could really use them!
We are thrilled to have Jennifer back again as our fabulous printable contributor! If you are really on a roll in getting organized this year, be sure and check out our Weekly Meal Planning Printable too, a perfect way to plan those meals!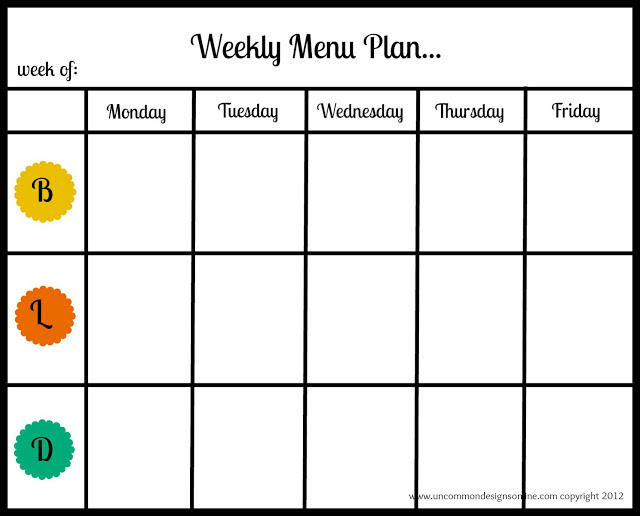 The following two tabs change content below.
Hey y'all! I am Trish and the creative voice behind Uncommon Designs. I adore party planning, holiday celebrations, and all things crafty! I am so excited to share my creative adventures with you!
Latest posts by Trish Flake (see all)