For many of you, today will be the official start of your holiday.  For us, our kids will have their Christmas parties at school and then we will be off and ready to have some fun.  We have plans to spend time with family, but we also are hoping to do some baking.  I have such a fun thing to share with you… an Edible Snow Recipe!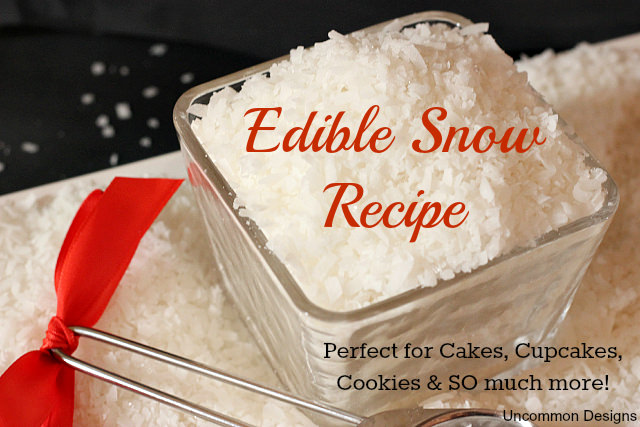 Since we really don't get any snow in our neck of the woods, we still adore snow!  (Oh my goodness… was that so Al Roker, or what!?) We also want to incorporate it into our holiday baking plans.  For me, I make one big batch of snow and then use it throughout the holidays on all sorts of things.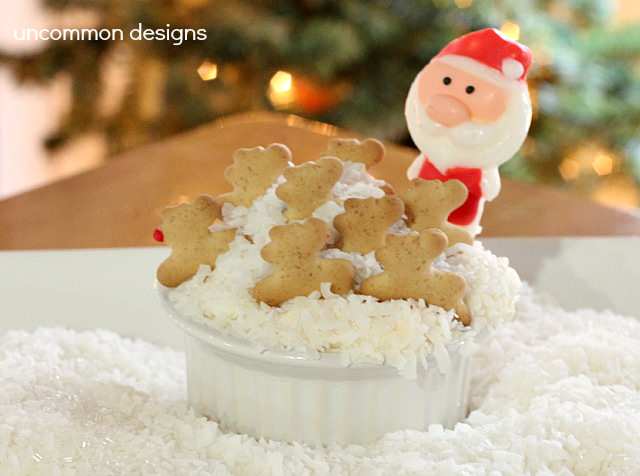 You guys loved our Sleigh Ride Cupcakes that we shared earlier this week and I used the edible snow to top the cupcakes and to nestle the ramekin in for a beautiful display.  I also used this same snow recipe to make  coconut cakes for my neighbors and we will use it to decorate our Gingerbread House over the weekend!
Let's learn how to make it!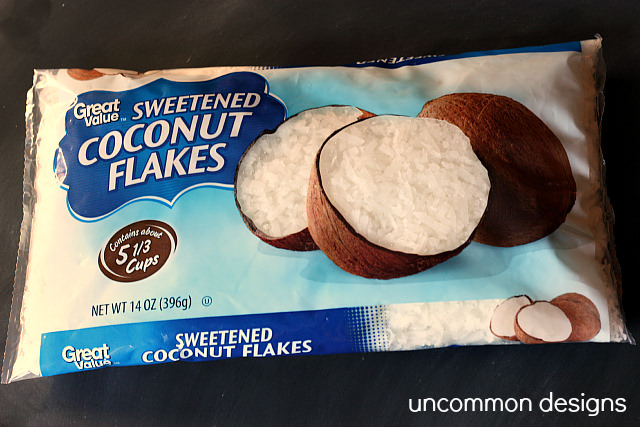 I picked up a few bags of sweetened coconut flakes and that is all you need to make perfect snow!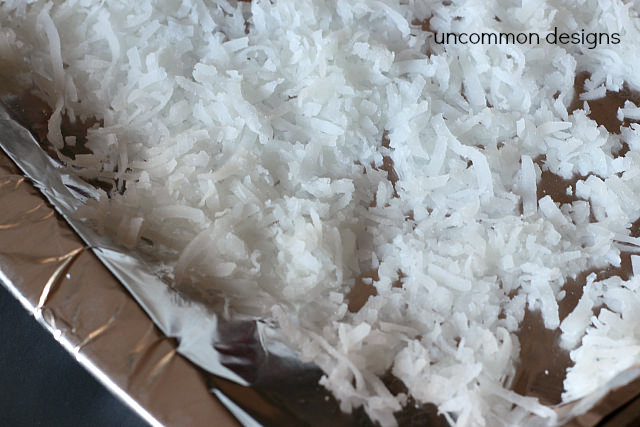 Preheat your oven to 175 degrees. Place your coconut in a single layer on a baking sheet and make for 15-20 minutes.  You want it to stay white, but not super sticky.  This is so important in order to make our sweet snow flakes.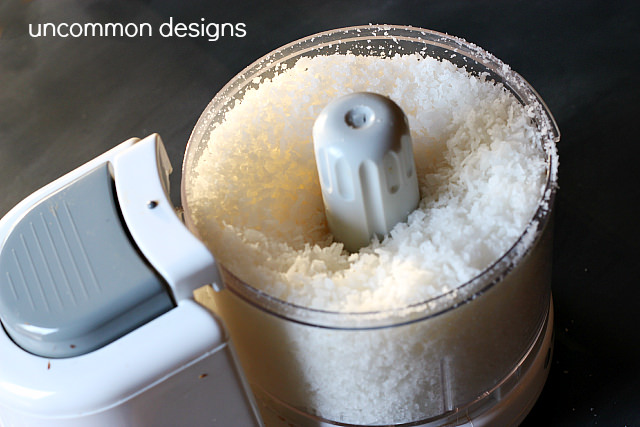 Let it cool off a bit and then chop it up in a food processor.  I used my mini-chopper and it did a great job.  Now… you are done and it is time for the fun to begin!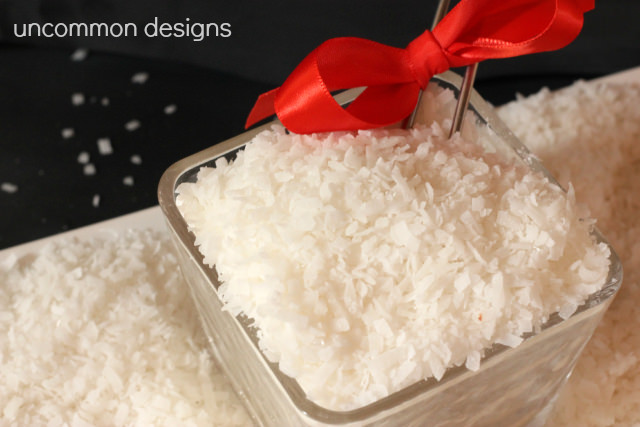 Isn't it just beautiful?  For this Southern gal, there is just something magical about snow.  It is so dainty and beautiful… I hope we get a little this year! If not, I will make some of my own sweet, coconut snow and enjoy it!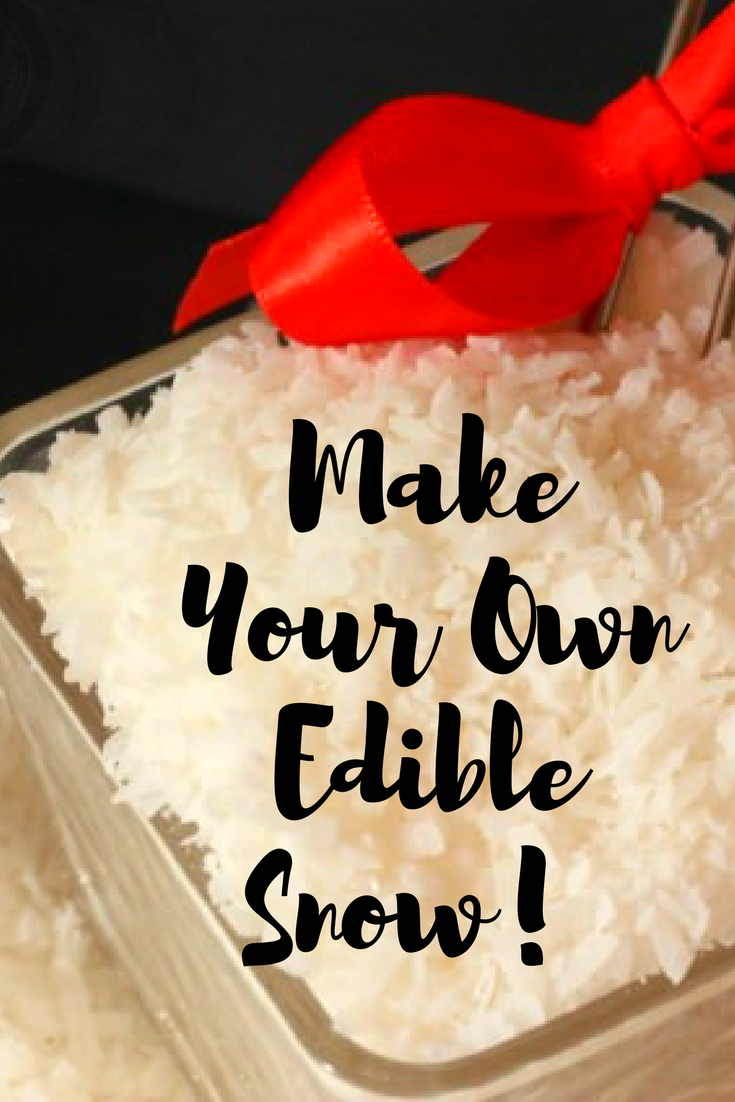 Do you love baking?  You will love these other recipes!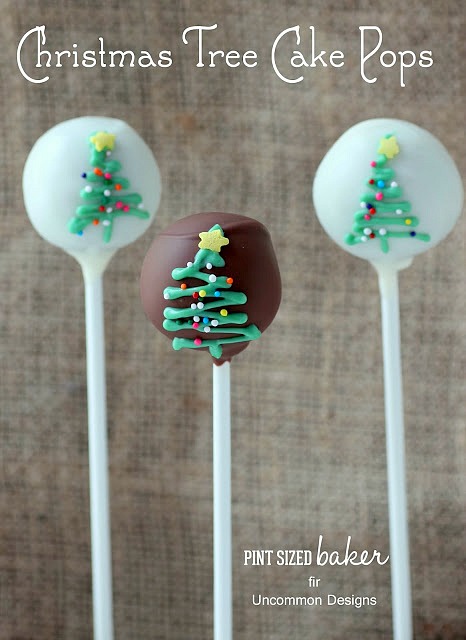 Chocolate Dipped Toffee Cookies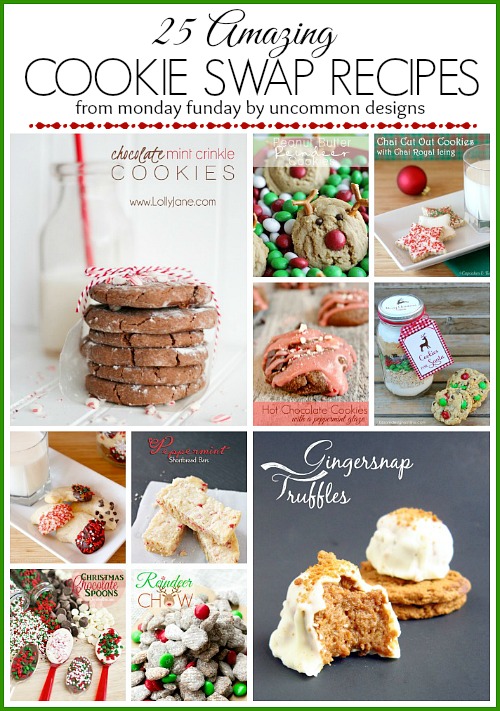 25 Amazing Cookie Swap Recipes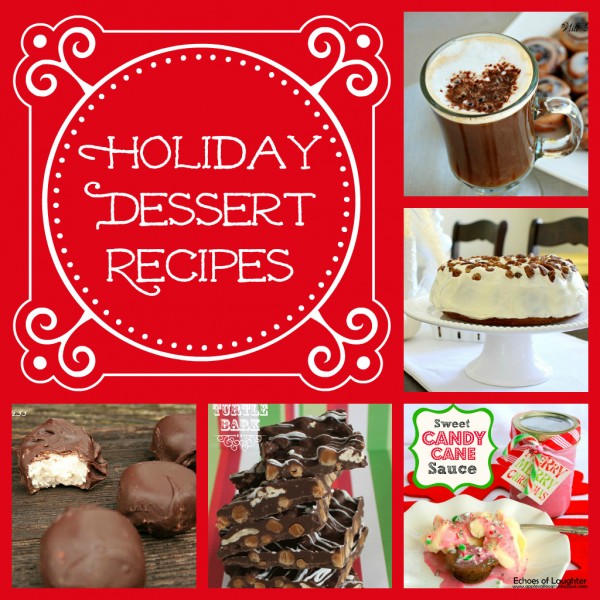 The following two tabs change content below.
Hey y'all! I am Trish and the creative voice behind Uncommon Designs. I adore party planning, holiday celebrations, and all things crafty! I am so excited to share my creative adventures with you!
Latest posts by Trish Flake (see all)