Hosting an Easter Brunch this year? Trish and I have both tackled this in our homes over the years. Food, family, friends, and fun is the perfect recipe for Easter. So where do you start? What food? Decor? Games for the kids? It can be really overwhelming, but breathe friends…let me walk you through a few of our best ideas.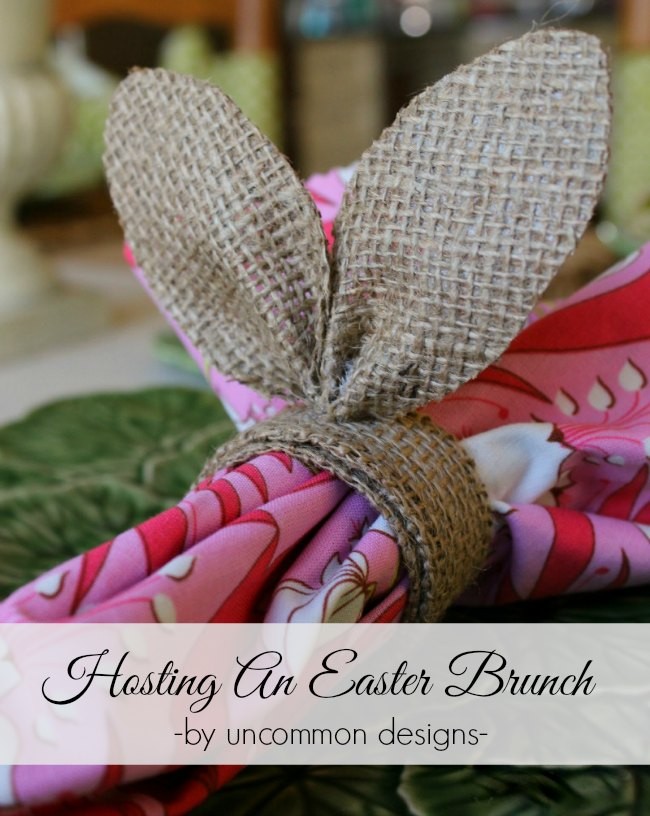 With some planning and prep work, your next Easter Brunch can be a fabulous party for everyone. Don't forget to ask for some help from the other guests as well.
Tips for Hosting An Easter Brunch
Decide on the time.
Plan the menu.
Create the decor and set the tables.
Plan a few party games and activities for the children.
So let's get started!
The time you decide on will determine the types of foods to serve. We usually shoot for 11 so that we can have a true brunch of both breakfast and lunch foods. A mix of sweet, savory, and breads always make for a great menu.
We love serving up muffins and breads like this Make Ahead Monkey Bread…
It not only looks amazing it is delish too! Best part…you can make it the day before!
Who says muffins have to always be sweet? These Bacon, Egg, and Cheese Hashbrown Muffins are a meal in themselves…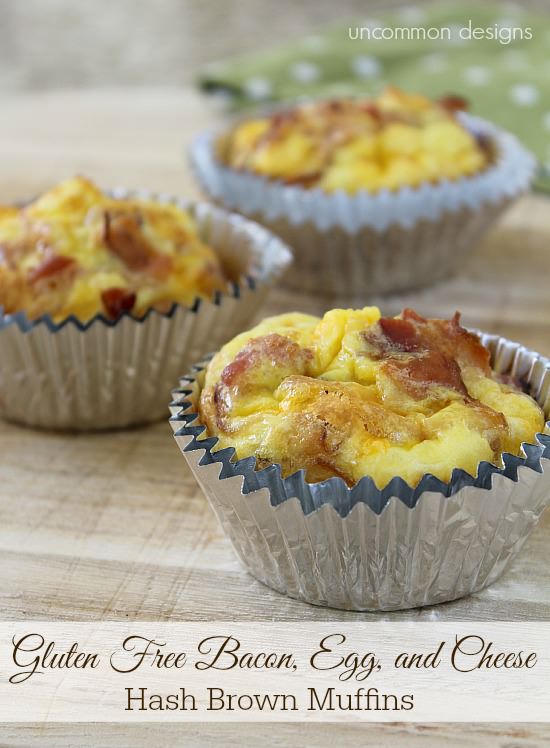 Savory and filling!
We like to split up the menu with family and friends. Fresh, seasonal fruit is always a hit. We also make a few make ahead like casseroles, to make the cooking easier the day of. Trish's family loves her Ham and Egg Bake that she makes the night before.
So mix the menu up…some breakfast and some lunch. A baked ham served up with some homemade buttermilk biscuits or gravy and my son is in love!
Ok so once you have decided on the time and menu, your creativity begins…. the decor! I know, it is all about your family and friends, but why not add a little festive Easter or spring decor?
I have a confession….we tend to use plastic silverware and heavy duty paper plates because there are so many of us and so many kids, but you can make those look festive too.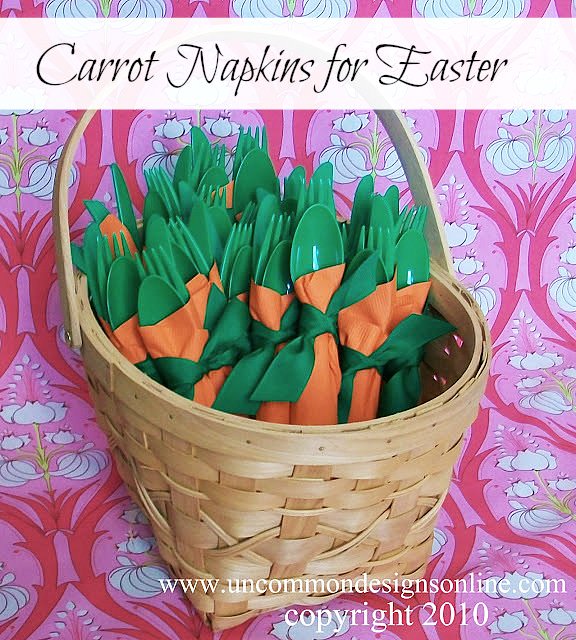 These little Carrot Napkins are displayed simply in a basket for your guests to pick up with their plates. A little extra time prepping these makes up for all that time you would have spent washing dishes.
What about the table or tables? You can go super simple and place a vase of spring flowers in the center, or channel your inner creativity and create a beautiful Easter Tablescape…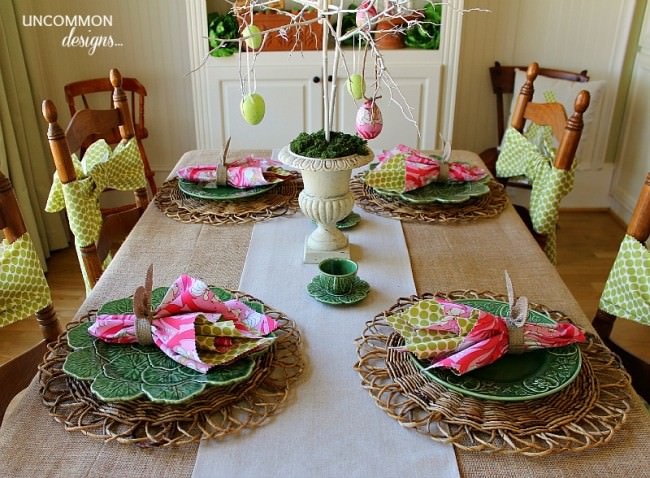 A few Easter eggs and bunny ears and you are all set for your party! I love the look of burlap mixed with fresh spring colors. Throw in a bit of a natural element like these woven charges and you are all set.
Making the table super special can involve a bit of before hand prep. These Bunny Ear Napkin Rings are adorable…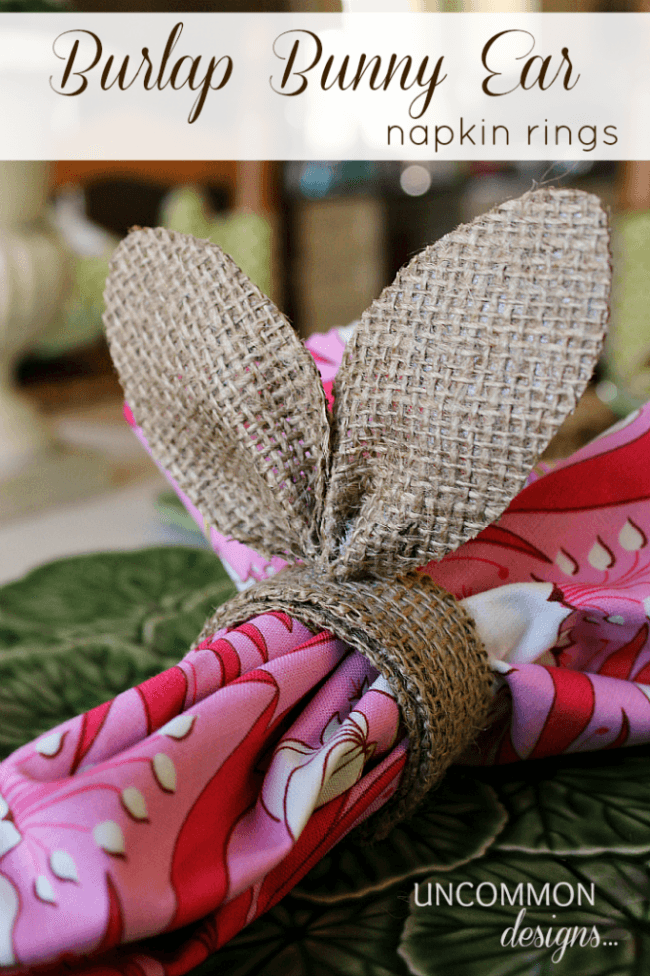 Maybe you want a more grownup decor? These Bird's Nest Napkin Rings will be perfect for Easter and all spring too…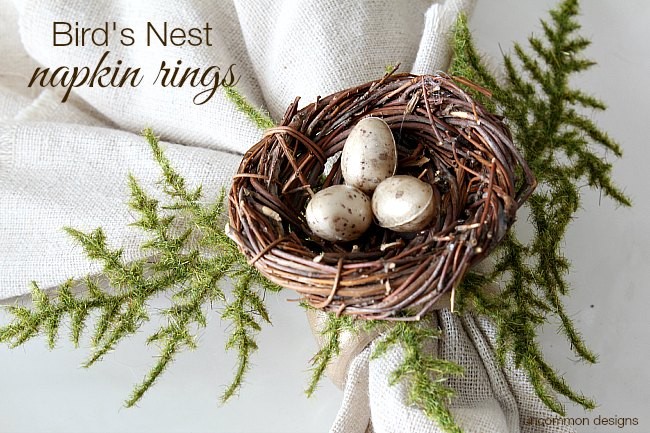 So now we have the time, menu, and decor, but what about keeping the kiddos entertained? Of course an Easter Egg Hunt is a perfect activity and even the bigger kids can help. So why not also create a space outside to dye the eggs?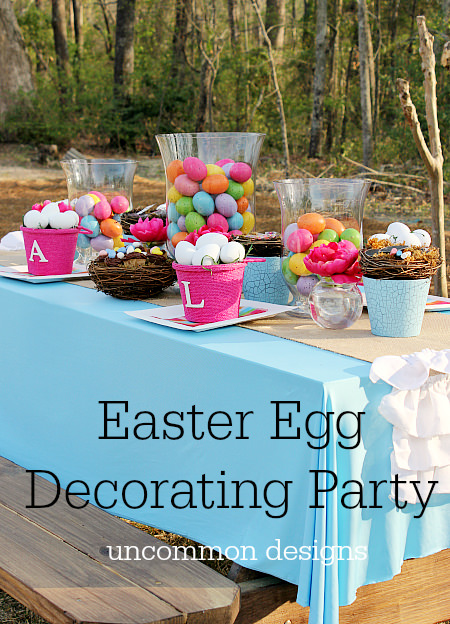 No need to make it this elaborate but you could. How fun for all the kids to have an Easter Egg Decorating Party! A great idea if the weather is warm.
Need for them to burn off some of that Easter candy?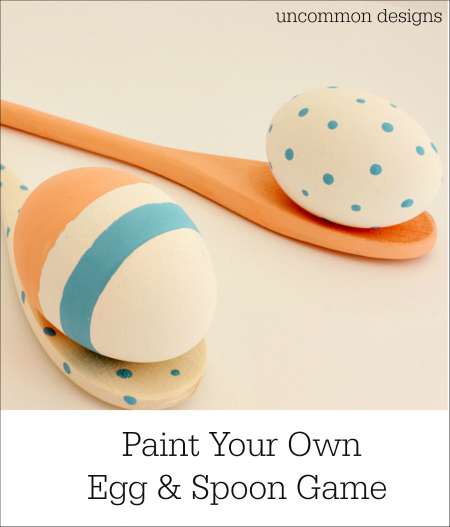 How about an old fashioned game of Egg and Spoon? You could use plain spoons and real eggs, but we made these with wooden spoons and paper mache' eggs.
Need a super cute party favor for the guests? We created these fun Easter Treats with a Printable…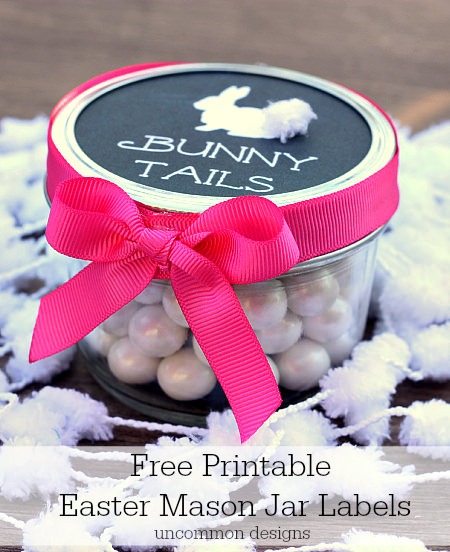 Who wouldn't love these sweet treats?!
So now we have walked you through how we plan an Easter Brunch. We hope that our tips will help guide you through hosting one yourself!
The following two tabs change content below.
Hey y'all! I am Trish and the creative voice behind Uncommon Designs. I adore party planning, holiday celebrations, and all things crafty! I am so excited to share my creative adventures with you!
Latest posts by Trish Flake (see all)