Quick and Easy Mason Jar Easter Treats!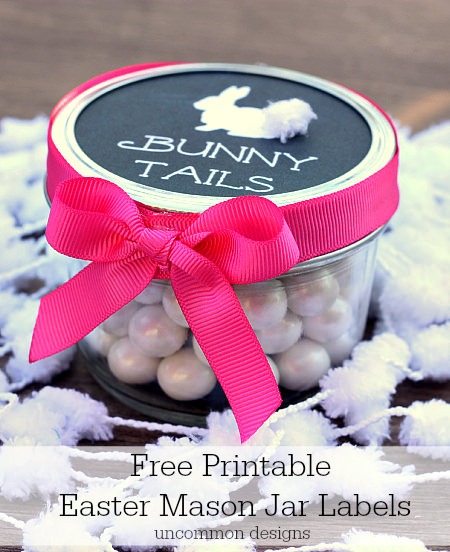 Time for another cute mason jar project!  My children get so excited now when I get out the jars, because they know something fun and sweet is just moments away.  For some moms their kids adore their cookies or cakes… my sweet rascals love candy!  I can still remember little La La's first Halloween… she was hooked from then on.  Bless her heart 😉 She is a candy addict to this day!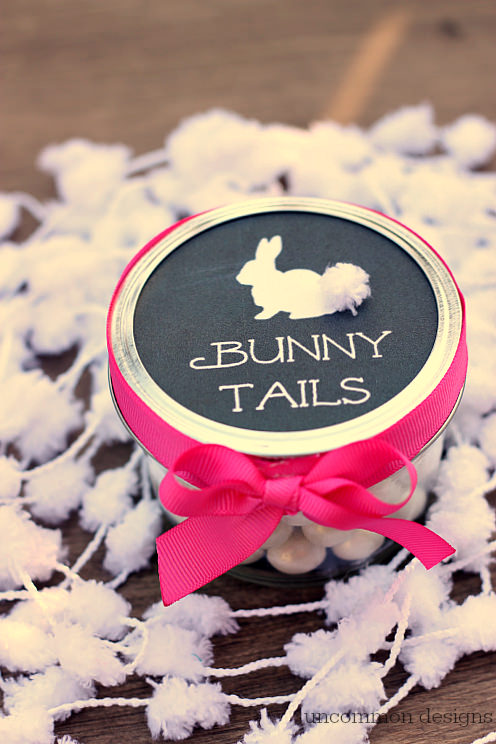 To be honest, I love how easy they are to make.  I can swing by the party store and pick up some white gumballs, gather some mason jars, print out the label and I am good to go.  This time I just added a cute pink bow and a fuzzy bunny tail and I was left with the sweetest little treat ever!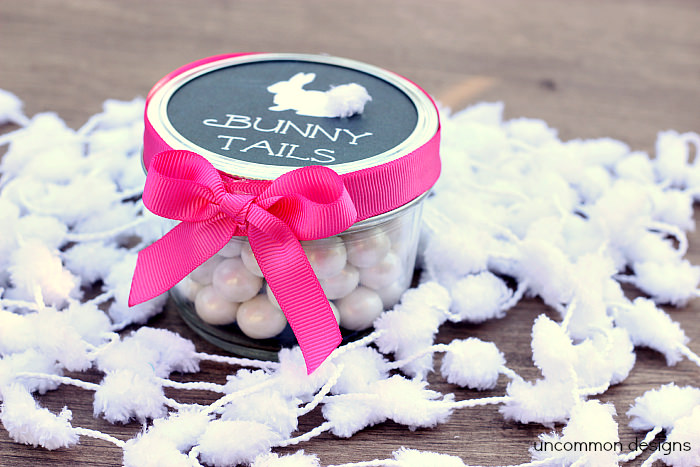 My favorite part is the fluffy bunny tail.  Doesn't everyone love a good fluffy bunny tail?  I made it from this adorable yarn that you see with the mason jar.  To feel this yarn in person is such a treat.  It is so silky and soft… and it was a steal at Hobby Lobby a few years ago on clearance.  Don't be mad at me if you can't find the yarn…you can always use a pom pom from the craft store.  Chalk it up to my craft hoarding issue!
You can  right click on the photo to download to your computer.  You can also click here for access!  You can print it off on white cardstock and it is perfectly sized for a wide-mouth mason jar.  I printed it as an 8″ by 10″ picture and simply cut around the circle and placed it on top of the metal top for the jar.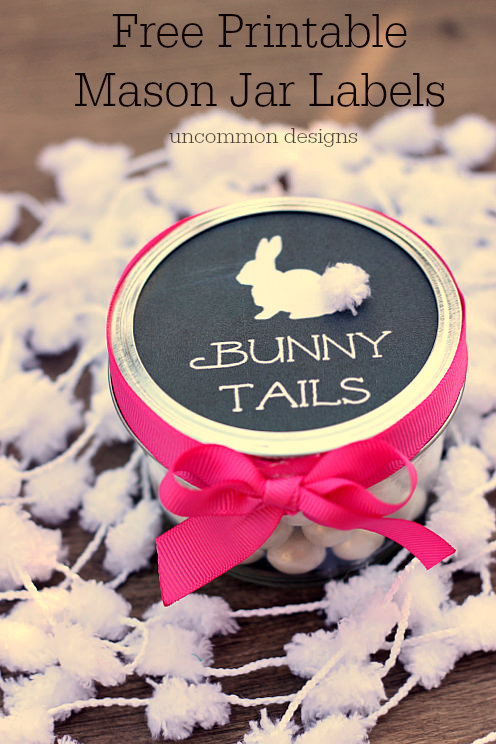 So there you have it… a sweet, crazy cute, festive and so fun Easter Mason Jar treat with a free printable tag!  Happy Easter!
*Trish
The following two tabs change content below.
Hey y'all! I am Trish and the creative voice behind Uncommon Designs. I adore party planning, holiday celebrations, and all things crafty! I am so excited to share my creative adventures with you!
Latest posts by Trish Flake (see all)