We are so proud to be a part of the DecoArt core blogger team and are so excited to share this Easter game with you!!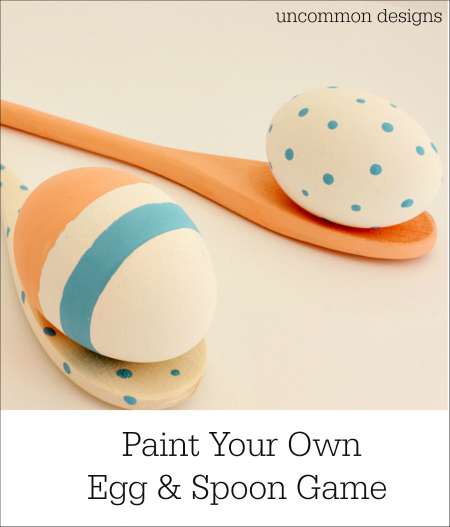 Do you play games at your Easter celebrations?  Our family has traditionally done an Egg Hunt, but the children are getting older (sigh) and we need a little bit of excitement at our get together.  I love classic games and have always enjoyed the fun egg and spoon race… but you know me… I couldn't just use any old spoon and Easter egg!
I decided to get a couple of new wooden spoons and eggs and add a coat of DecoArt's Americana Decor Chalky Finish paint to fancy them up a bit.  They are so easy to make and only take a few minutes to have a sweet, customized Easter game for your family!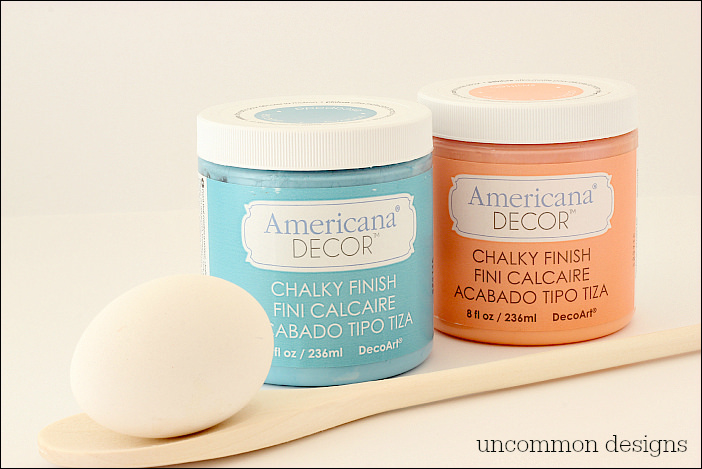 Supplies: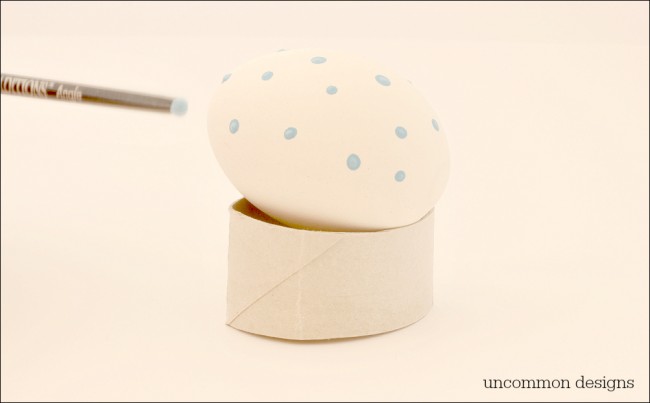 I painted polka dots on one egg and on one spoon.  To do this, I dipped the end of a paint brush in the paint and dabbed a dot here and there.  I cut a toilet paper roll into a few pieces to use as a holder while I painted the eggs.  I painted one side, let it dry, and then flipped the egg and spoon over to do the other side.
To paint stripes on the egg, I put small rubber bands where I wanted the stripes to be.  I painted one set of stripes, let the egg dry and then moved the rubberbands down to paint the second.  This was much easier than trying to tape the egg off evenly.  You know I am all about an easy trick to make life and crafting easier!!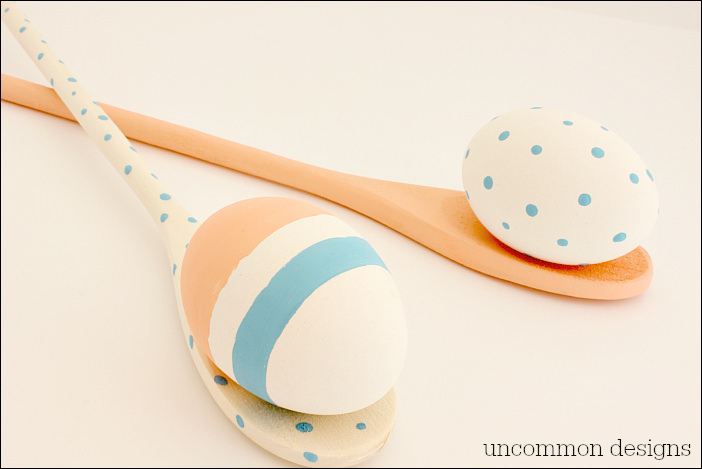 I can't wait to try out this sweet new game… I know the kids will have a blast!  Have you had a chance yet to try out Chalky Finish Paint?  If not… they are going to carry select colors and products at your local Michaels and Home Depot in April.  Be on the lookout!
*Trish
The following two tabs change content below.
Hey y'all! I am Trish and the creative voice behind Uncommon Designs. I adore party planning, holiday celebrations, and all things crafty! I am so excited to share my creative adventures with you!
Latest posts by Trish Flake (see all)