My favorite way to add instant curb appeal and charm to our home is hanging a beautiful wreath on the front door.  It really is just that simple.  I have no issue creating a pretty Easter, Halloween or Christmas wreath, but I struggle to find something I love for spring and summer.  Well folks, I am struggling no longer!  Meet my pretty faux fern wreath… isn't she a beauty?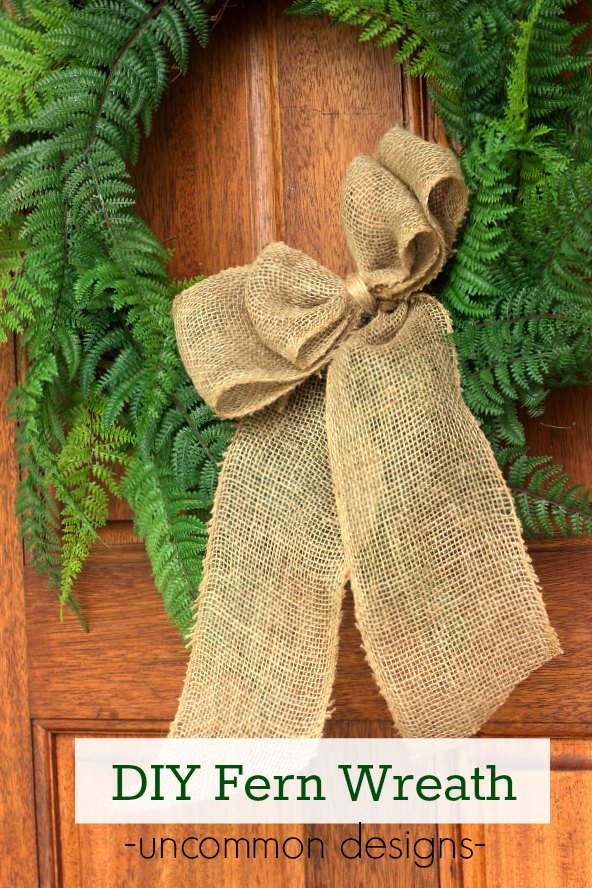 I finally came up with the perfect combination of simple, but elegant and I couldn't be happier.  Now any type of pillow or plant that I put on my porch will match perfectly.  A green wreath made of ferns is the perfect neutral when it comes to outdoor decor!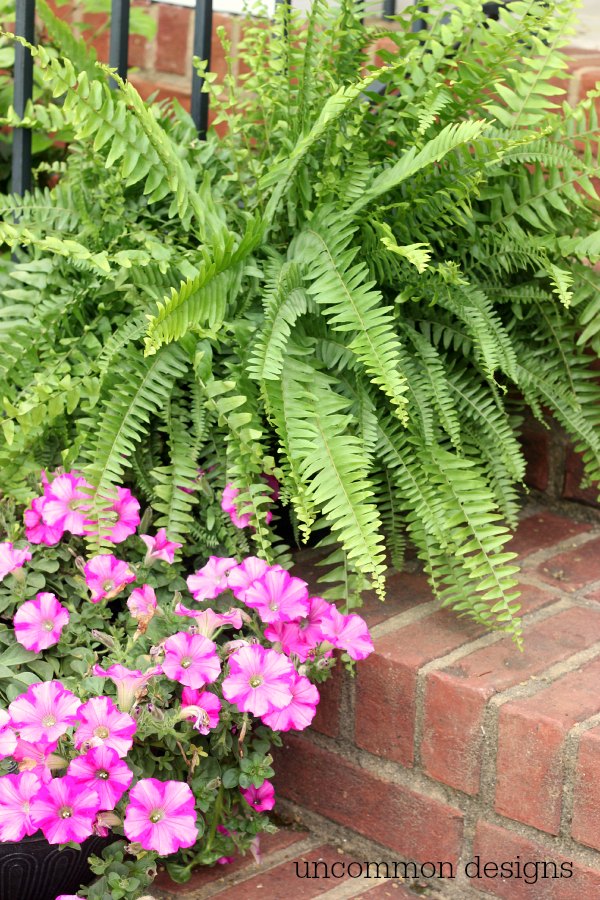 I love ferns, they seem to be the one plant that I can keep alive for more than a couple of weeks.  They complement just about anything that you pair them with.  Don't worry… no ferns were harmed in this project.  I got a few bushes of faux ferns and it requires no watering at all!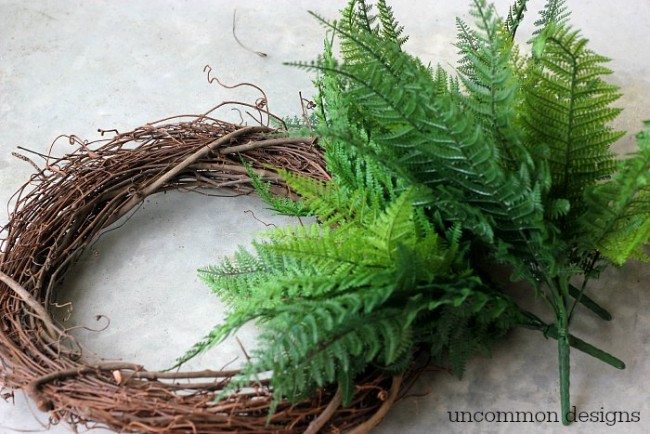 This wreath cost me about $20 to make and a whole lot less than the others that I have seen.  It usually serves you well to make your own. I got a few bushes of ferns when they were half off at Hobby Lobby and picked up a simple grapevine wreath while I was there.  You may also need some hot glue, a glue gun, and some floral wire.  The burlap bow is optional, but I think it adds a ton of character.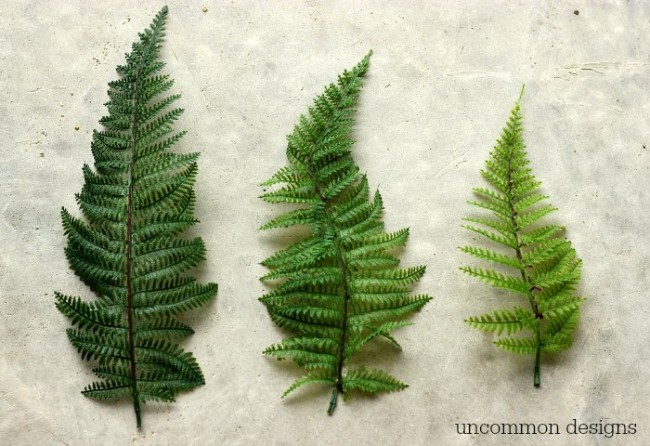 The first thing that I did was cut all of the leaves off of the bush.  I separated them into stacks of larger, medium and small leaves.  I used three bushes total for this project.
 Then, I started tucking them into the grapevine wreath.  I started with the large leaves and made my way around.  You can weave them in and out of the sticks of the wreath, hot glue them, or wire them on to the wreath form.  Totally up to you!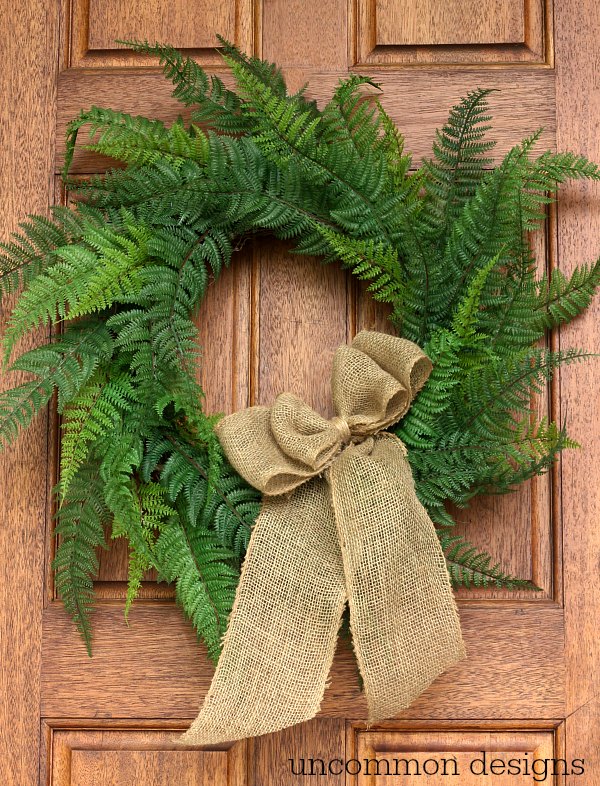 I actually hung my wreath after I did the large and medium sized leaves and added in the small lighter colored ones where it was needed.  A little zushing if you will!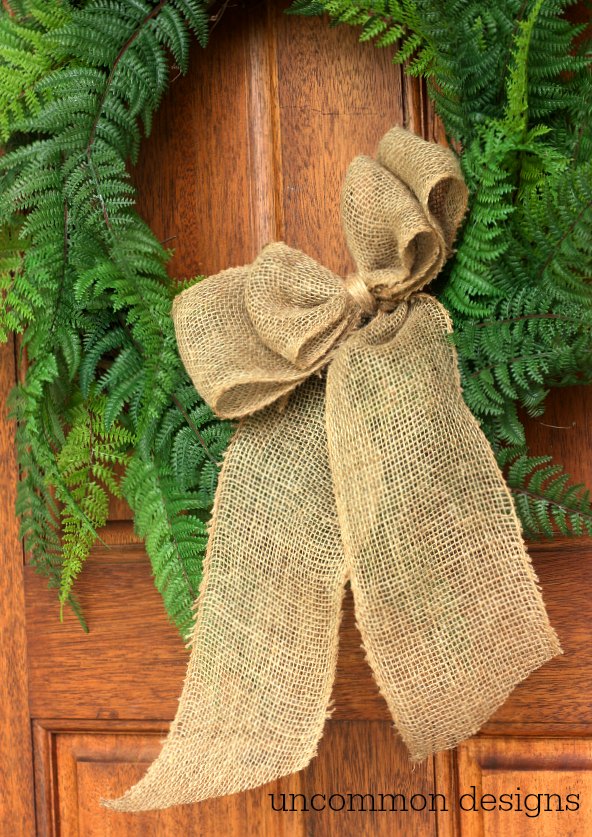 Finally, I added a pretty burlap bow.  I just did a few layers and tied them together with jute twine.  I then added the tails.  If you aren't in to making your own bows, I have seen some pretty pre-made burlap bows at Michaels.  They would work great, too!
You may also like these fun outdoor projects….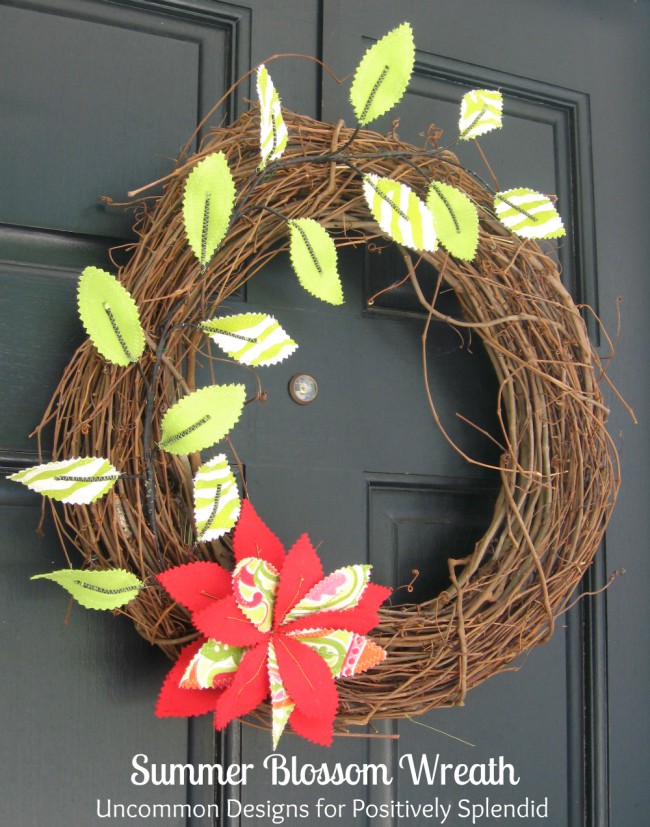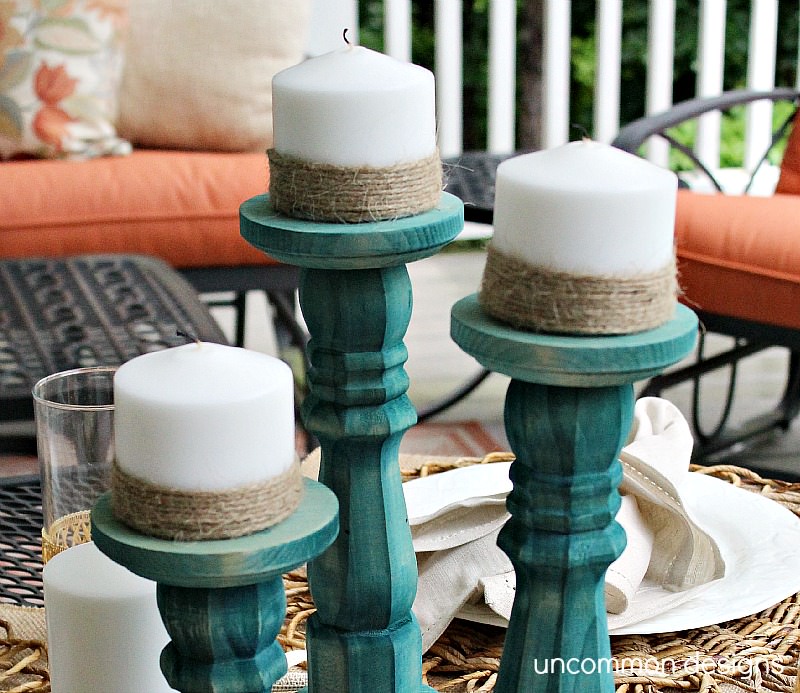 The following two tabs change content below.
Hey y'all! I am Trish and the creative voice behind Uncommon Designs. I adore party planning, holiday celebrations, and all things crafty! I am so excited to share my creative adventures with you!
Latest posts by Trish Flake (see all)