Trish and I have very different Christmas decorating styles. She loves a soft, beachy look and I like a nature inspired warm look. Yet, there is one element we both use…BURLAP!
Incorporating burlap into your Christmas decor is a great way to bring in a bit of texture and a neutral color that goes with a lot of different styles and themes.
So I know Thanksgiving is not here yet but for those of you who make decorations for your home, a little pre-planning is needed to get it done  in time. Let me show you how we use burlap in our homes and in our holiday decorating…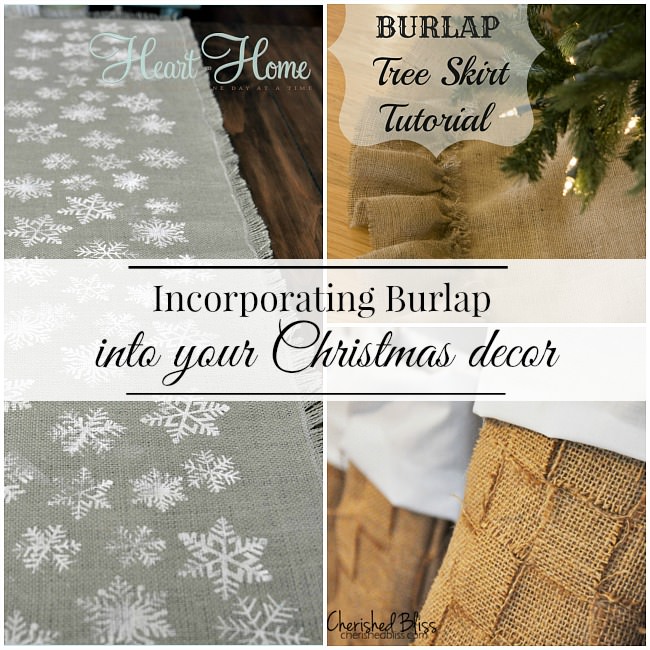 There are so many different ways to use burlap during the holidays whether with decor or gifts, sewing or no sew, painted or stenciled. The ideas and inspiration are everywhere.
So let's get started…
One of our favorite projects ever is this No Sew Burlap Tree Skirt…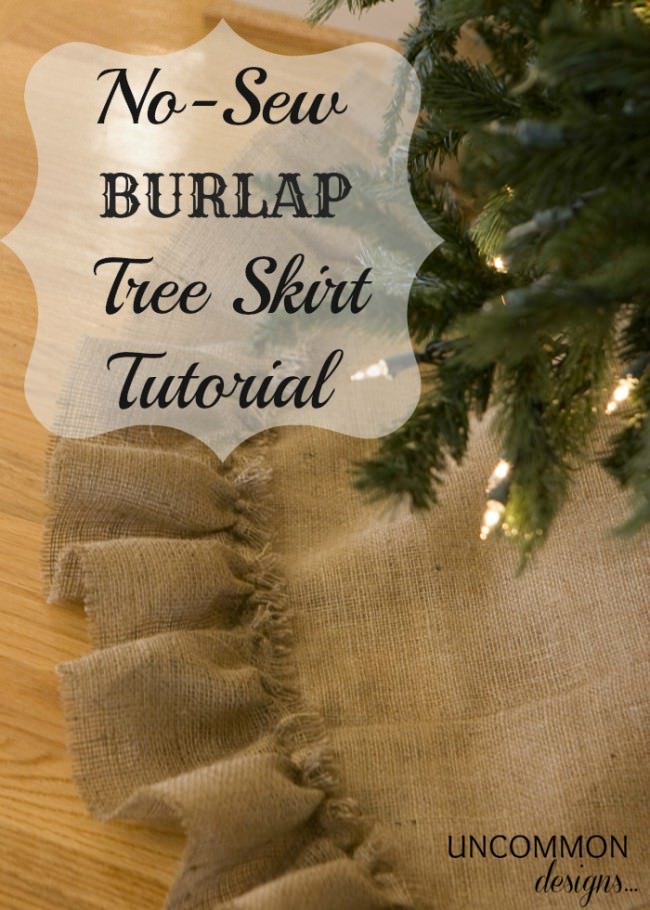 The burlap used as a Christmas tree skirt really adds a beautiful neutral texture at the base of the tree. It is sturdy and can stand up to the little ones.
Another way to use burlap is in your gift wrapping…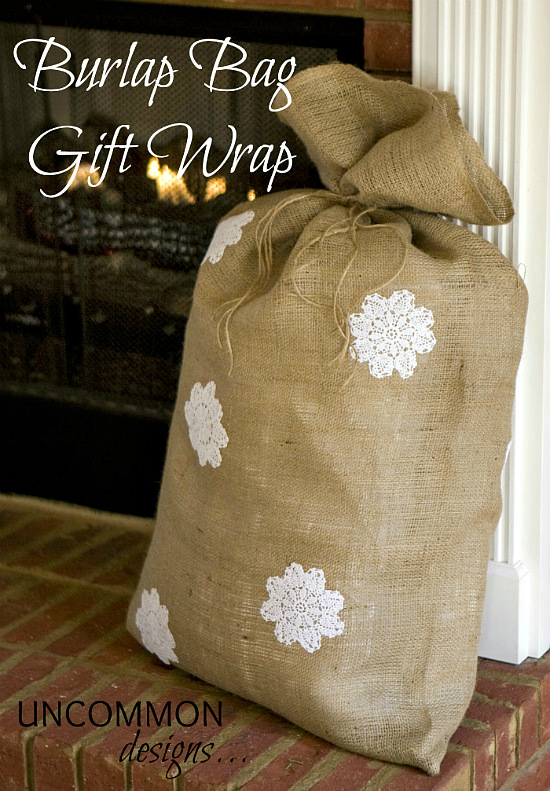 A simple, large burlap bag embellished with some snowflakes is not only a beautiful accent, but practical too. This Burlap Bag Gift Wrap idea is so quick and simple!
And how about a few unique Christmas Stockings with burlap?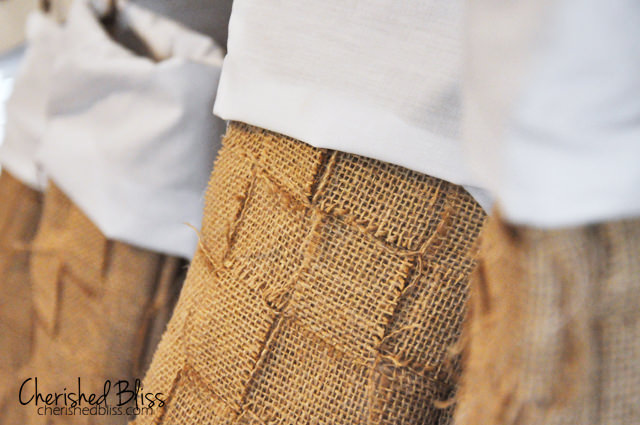 These Woven Burlap Stockings create a unique and rustic feel to your holiday decor.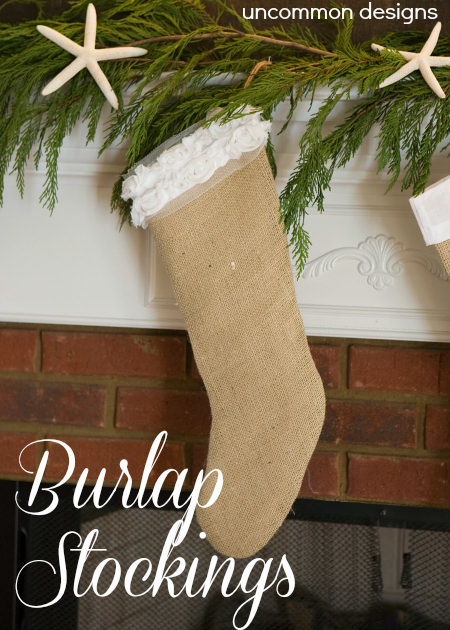 Or these simple Burlap Stockings with a softer ruffled edge for a more subtle affect.
Do you incorporate ribbon into your Christmas decor? Add a twist to burlap ribbon to match your decor.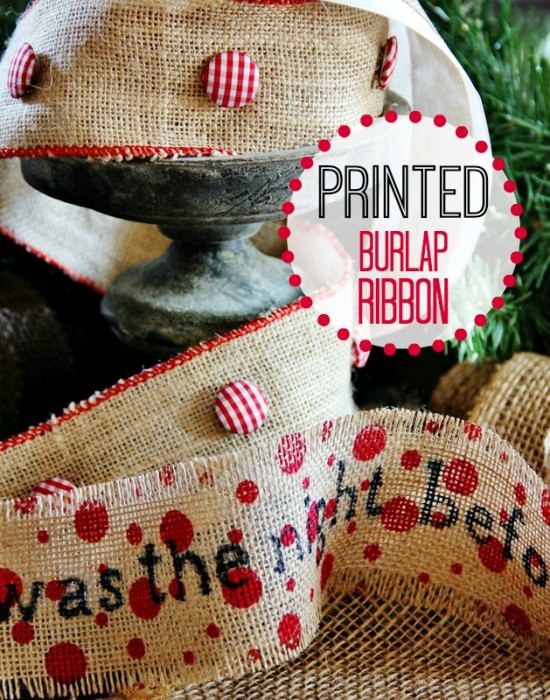 This Printed Burlap Ribbon is the perfect touch to your home.
Or how about simply using wired burlap ribbon in your Christmas crafts?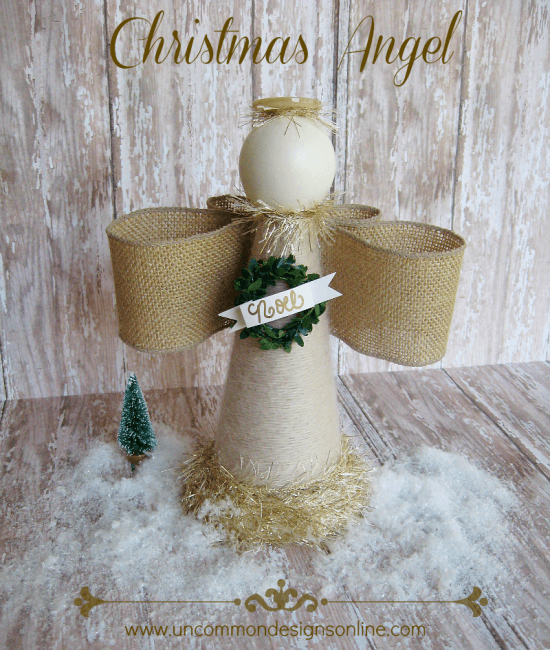 This sweet Christmas Angel uses burlap ribbon as the wings. A bit of "out of the box" thinking can help you incorporate burlap into your Christmas decorations.
Nothing creates instant holiday decor like pillows, so why not use a bit of burlap to make them neutral and beautiful…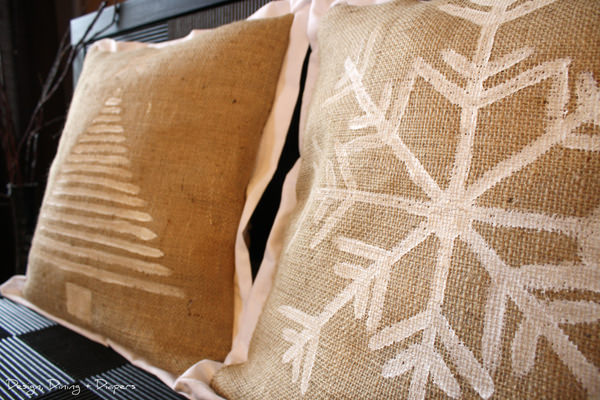 The possibilities with these simple Burlap Holiday Pillows are endless.
 Maybe you are a bit more formal? Burlap can be dressed up too…
 This stunning Poinsettia Pillow is perfect in almost any decor and sets a holiday theme instantly.
Want to bring a bit of burlap to the table?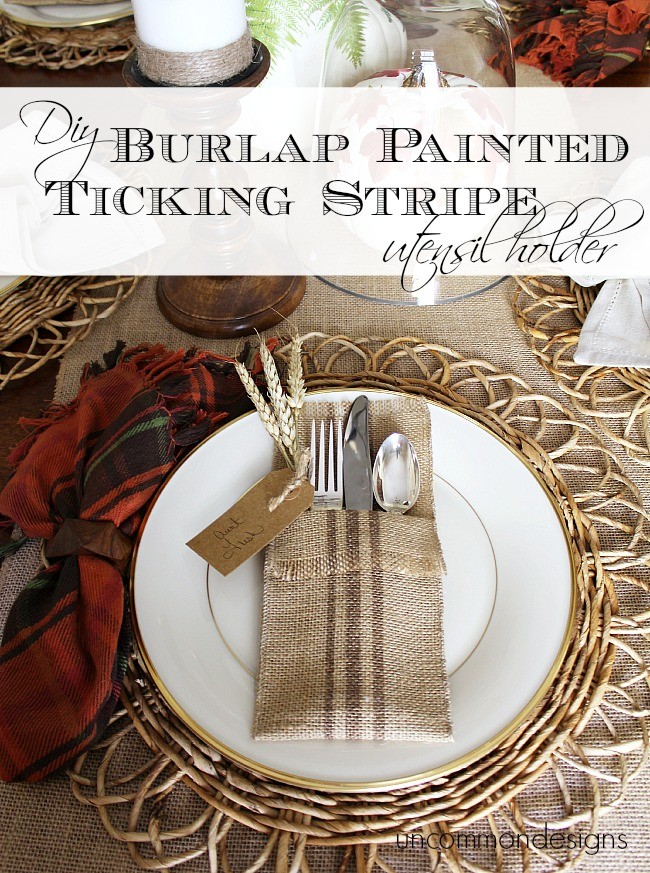 These Burlap Utensil Holders go with both formal and informal decor. The metallic stripes are stunning.
And finally, burlap makes the absolute best table runners. Add a few painted snowflakes and let the holiday celebrations begin…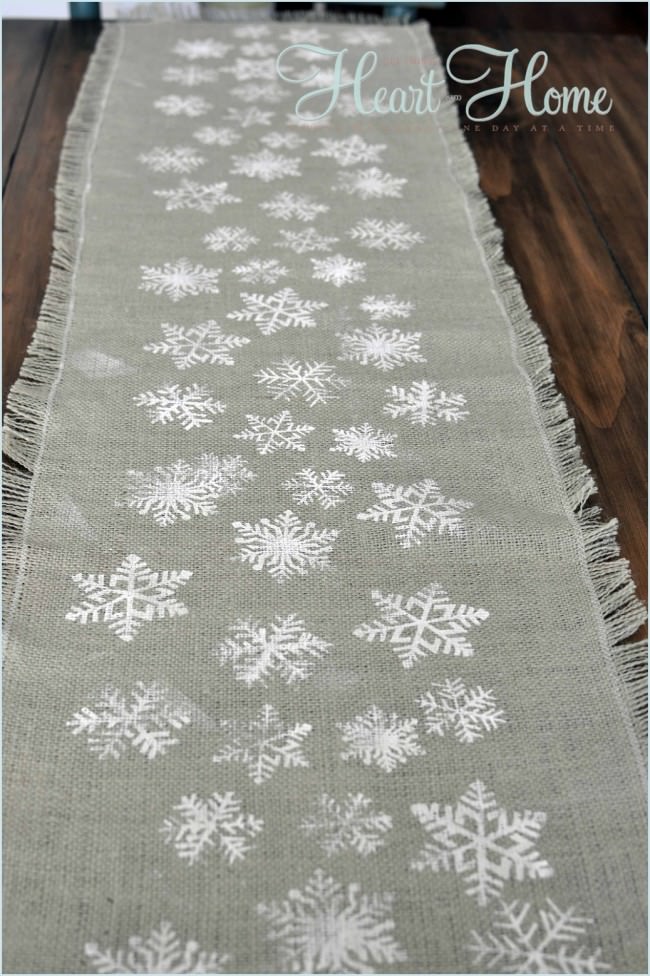 This Painted Snowflake Burlap Tablerunner is a fabulous way to incorporate burlap into your Christmas tablescape.
So, whether your taste is rustic or formal, burlap is one of those fabrics that can be used in all types of decor. Stencil it, paint it, sew it , glue it…you name it, you can use burlap in all your holiday  projects and decor. So where will you incorporate it this year?
The following two tabs change content below.
Hey y'all! I am Trish and the creative voice behind Uncommon Designs. I adore party planning, holiday celebrations, and all things crafty! I am so excited to share my creative adventures with you!
Latest posts by Trish Flake (see all)