I am so excited to share the sweet and quick capes that I made for my girls as part of our 12 months of Christmas holiday series here on Uncommon Designs!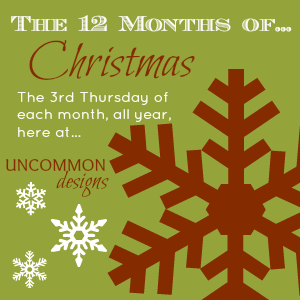 I don't know about you guys, but with Easter coming so early this year, we definitely needed something for the girls to wear over their pretty little dresses.  It got me thinking that they would love a cape and that this would be perfect for Easter and Christmas, too!  I wanted to make them something that was easy and inexpensive since they probably would only  wear them for the holidays!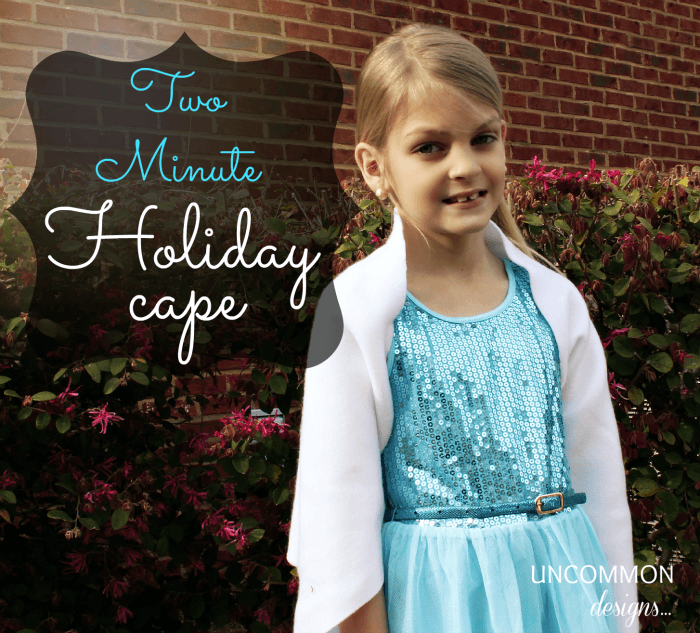 Here is what you will need to make one of your own…
1. A  rectangle of soft fleece.
2. A small safety pin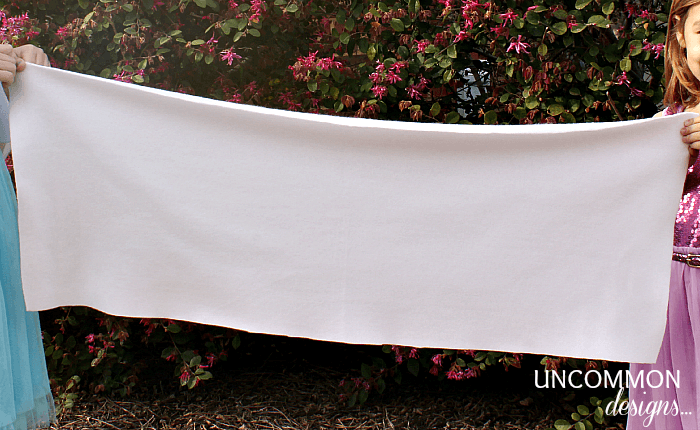 That is right… just one rectangle of fleece!  For my daughter who is a size 6, I used a 36×15 inch rectangle of super soft fleece.  You will have to judge based on your child's size what measurement to cut.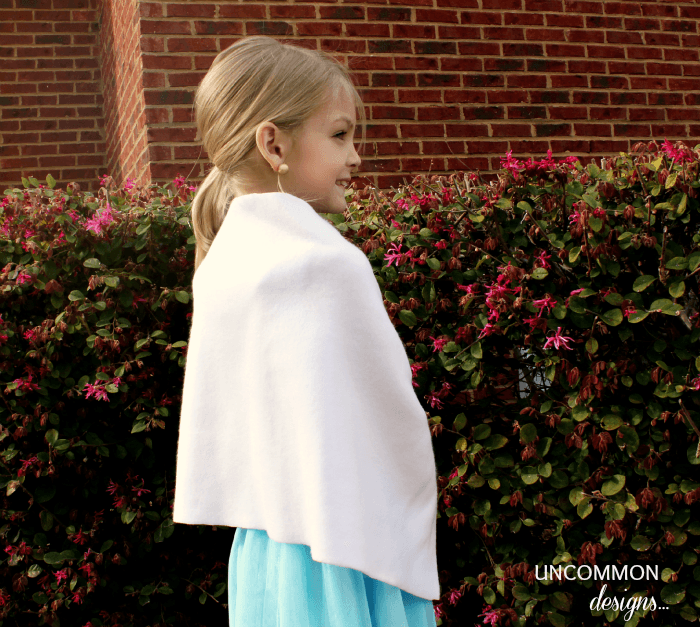 Step One.  Drape your fleece around the shoulders of your little one.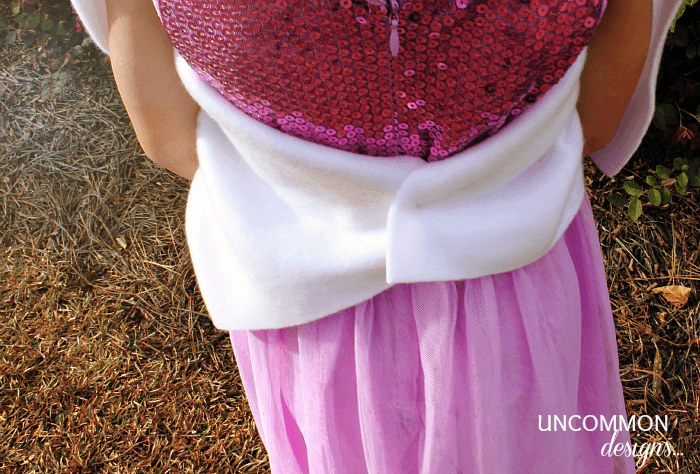 Step Two.  Take the lower corners of the rectangle and wrap them over their arms and behind their back and pin together with a safety pin.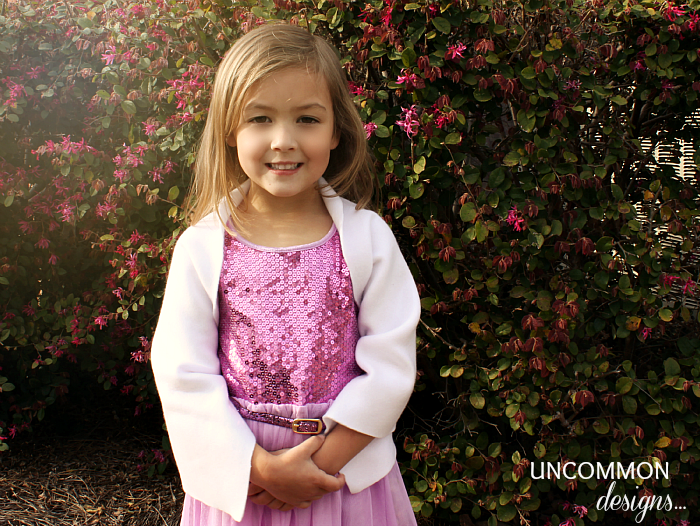 That's all folks!  Now they will be nice and cozy and look super cute for a chilly Easter morning!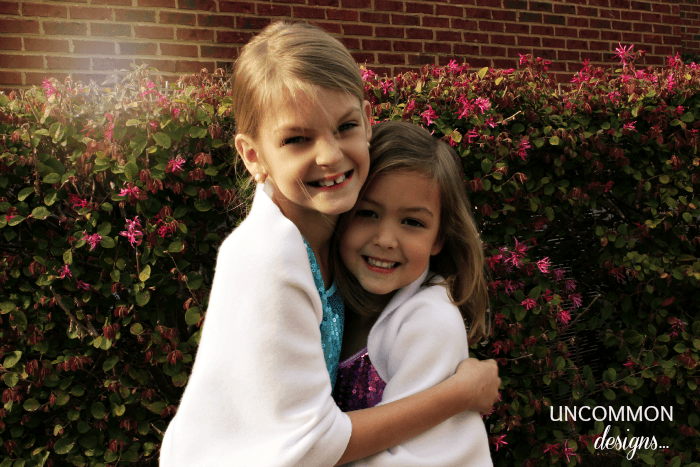 Gotta love something fast and simple.  Gotta love these sweet girls, too!
If you'd like to check out our other 12 months of Christmas crafting…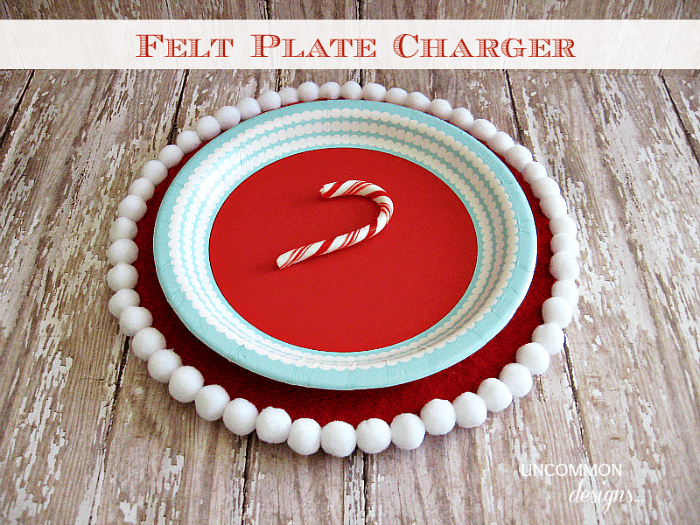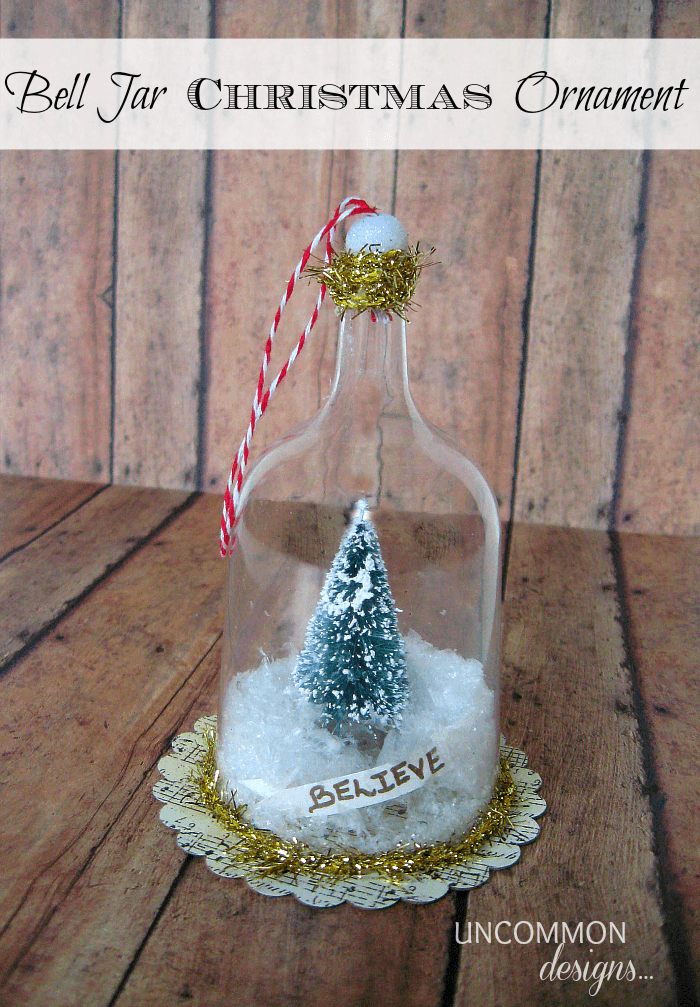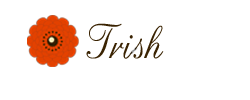 The following two tabs change content below.
Hey y'all! I am Trish and the creative voice behind Uncommon Designs. I adore party planning, holiday celebrations, and all things crafty! I am so excited to share my creative adventures with you!
Latest posts by Trish Flake (see all)