So..remember out sweet little Burlap and Bunnies Easter Tablescape? Cute Huh! Well, today we are going to share with you the simple recipe for our Easter Garden Patch Dirt Cake…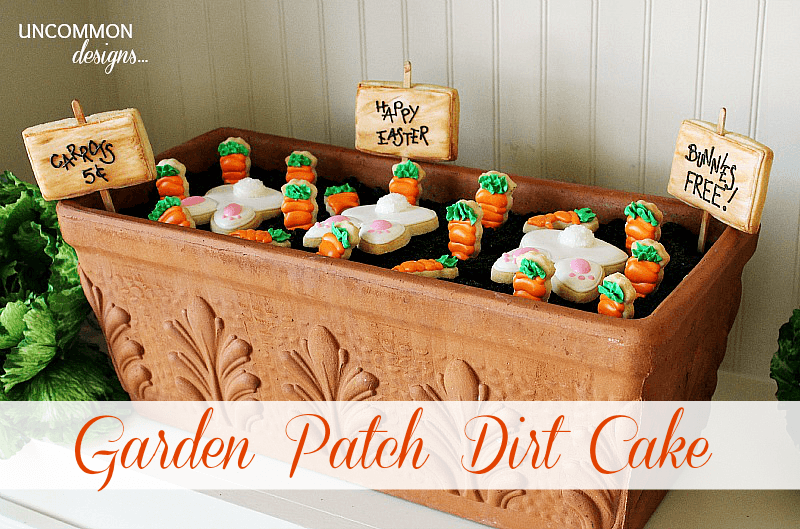 We just loved these sweet bunnies and carrot cookies by Lizy B Bakes.
Those little rascal bunnies, digging in our yummy cake…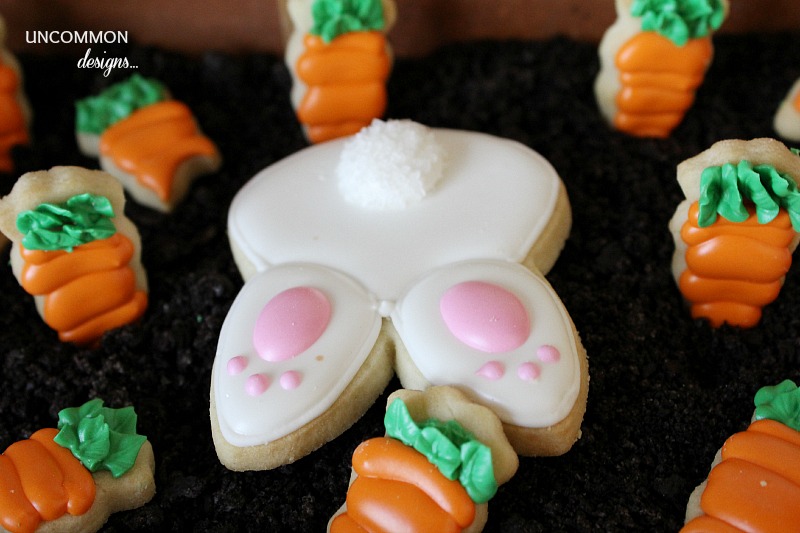 Are they not like little works of art..see those sugar sprinkles on their cute tails? The details by Lizy B Bakes are just incredible.
They are almost too cute to eat….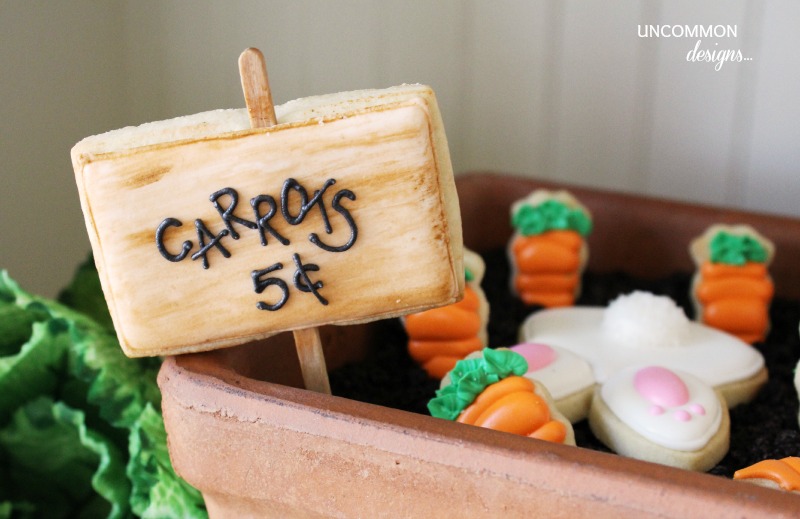 Almost, but they are too yummy to resist!
Want to create your own? Here is the simple little recipe…
Easter Garden Patch Dirt Cake
Ingredients:
1 Box Devils Food Cake 
1 small box instant  Chocolate Pudding mix
1 package Oreos
Prepare the Devils Food Cake as stated on the box in a 9 x 13 inch dish. Prepare the Chocolate Pudding according to the box.
Crumble the cake into a large bowl. Crumble the Oreo cookies in a separate bowl.
You will now layer the ingredients in a container. We used a terra cotta rectangular planter. It has a smooth finish inside and no holes in the bottom.
Start with a layer of cake, then a layer of pudding, and then a layer of crushed Oreos. Then repeat, ending with the Oreos so that it looks like dirt on top.
Once you have your cake all set, you can decorate. We used these adorable bunny, carrot, and sign cookies from Lizy B Bakes. You can find them in her ETSY shop. They will make a super simple dessert look AMAZING!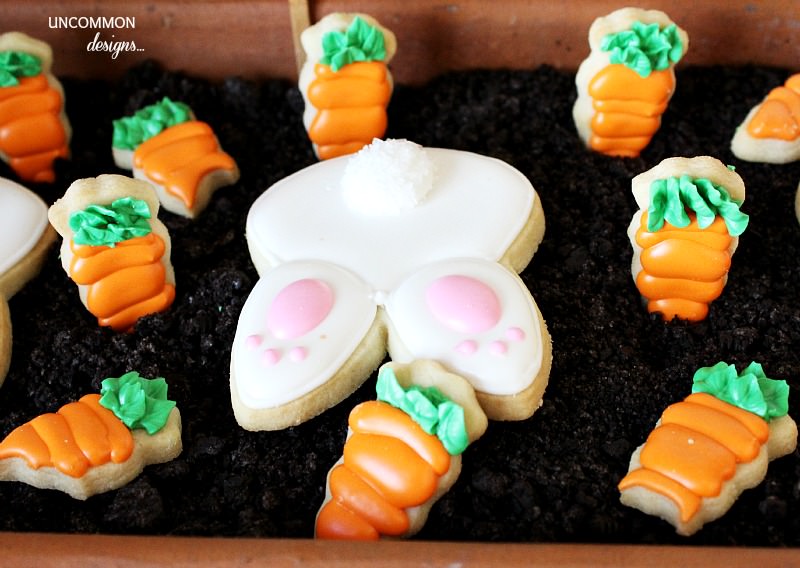 See how some of those carrots have even been munched on by our little garden bunnies?
Have some boys in your house? You might even want to hide a few gummy worms down in the cake…what a great little treat for them to find!
This little Easter Garden Patch Dirt Cake can be both dessert and centerpiece for your Easter celebration.
We can not wait to "dig in" !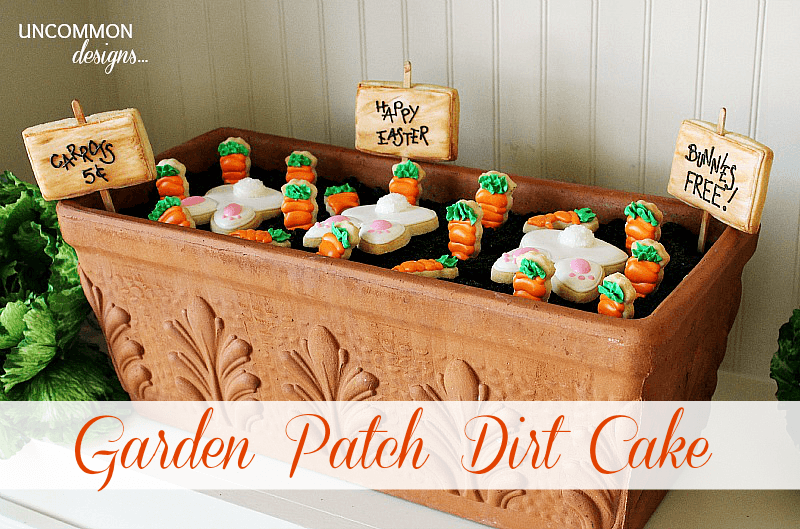 So what yummy treats are you preparing for Easter?
Bonnie
The following two tabs change content below.
Hey y'all! I am Trish and the creative voice behind Uncommon Designs. I adore party planning, holiday celebrations, and all things crafty! I am so excited to share my creative adventures with you!
Latest posts by Trish Flake (see all)