It is almost time to bid farewell to 2014!
What a year it has been for our family. Lots of memories and laughs made this past year. It seems like as my children get older, the years speed up and you just want to freeze time. Sniff.Sigh.
We like to capture a few memories each year on New Year's Eve. One year we even made a cute little New Year's Eve Time Capsule and had a great time reading the resolutions and memories the next year.
 As my children have gotten older, the resolution printable has gotten a bit more grown up too…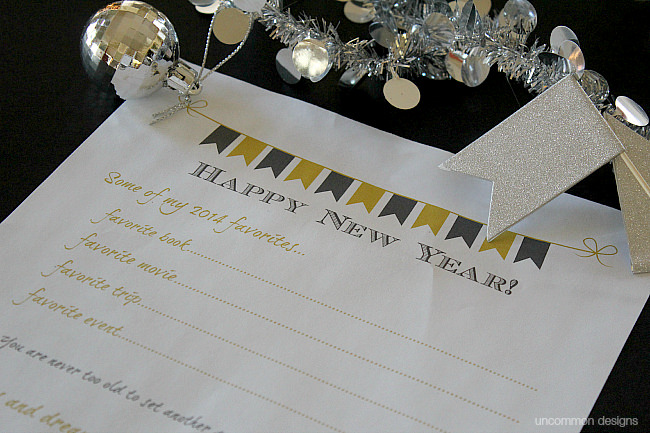 This year, it is about favorites of 2015. I have a feeling my 15 year old daughter's favorite event is going to be…getting her driver's license. My 12 year old son's favorite trip is more then likely going to be…our family trip to the Orange Bowl in Miami to see Clemson play Ohio. Our entire family may pick…Guardians of the Galaxy as our favorite movie. We had some fun times in 2014.
When our children were little, we did a Kid Friendly New Year's Resolutions Printable. It was so much fun! Their little minds are like sponges, they could remember every single thing we did all year!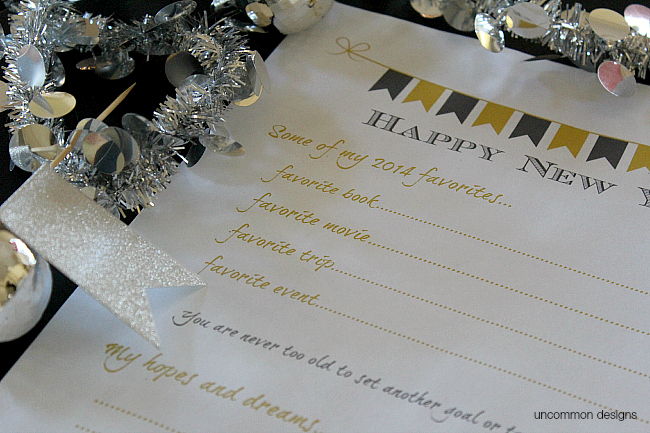 So what were your favorites of 2014? Do you have your hopes and dreams of 2015 and beyond written down?  It is great to be able to look back and see what you were doing, and where you hoped to be in a year. My how time flies!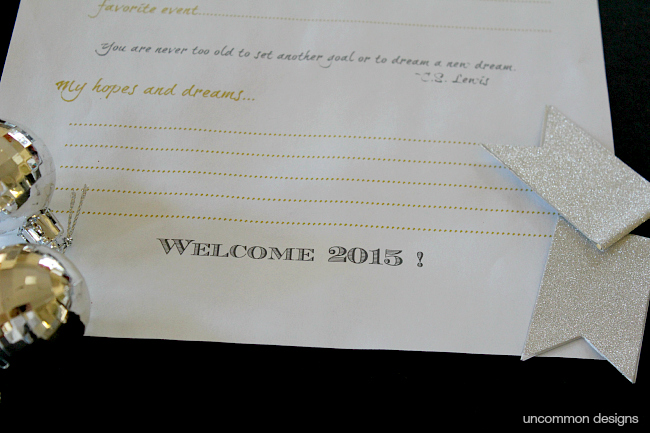 2015 is right around the corner, and it is going to be quite an adventure. So why not sit down with family and friends to record 2014, and set some goals for the New Year!
Click HERE to download your copy of our  New Year Printable!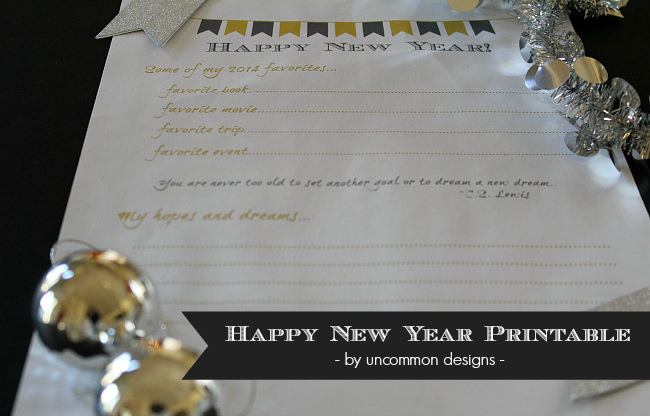 You may even want to create your own DIY Time Capsule like I did a few years ago. Can I tell you how much fun it was to open up the next year!?!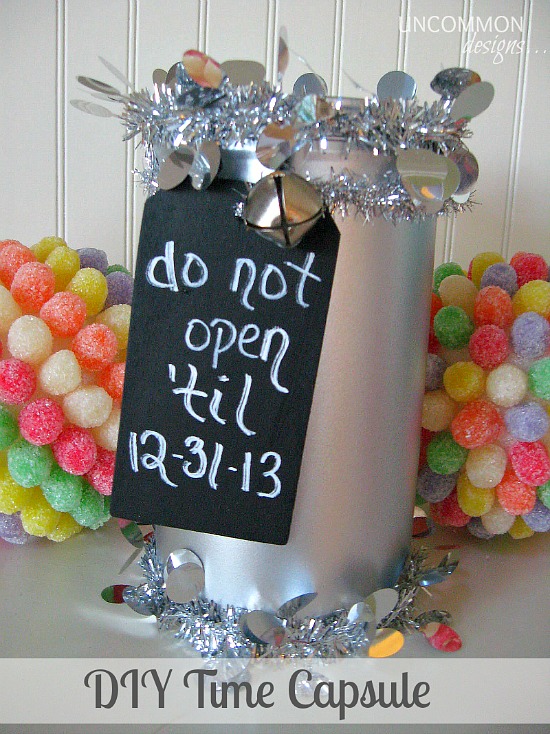 And no New Year's Eve gathering would be complete without photos, right? These New Year's Eve Photo Props are the perfect party favor…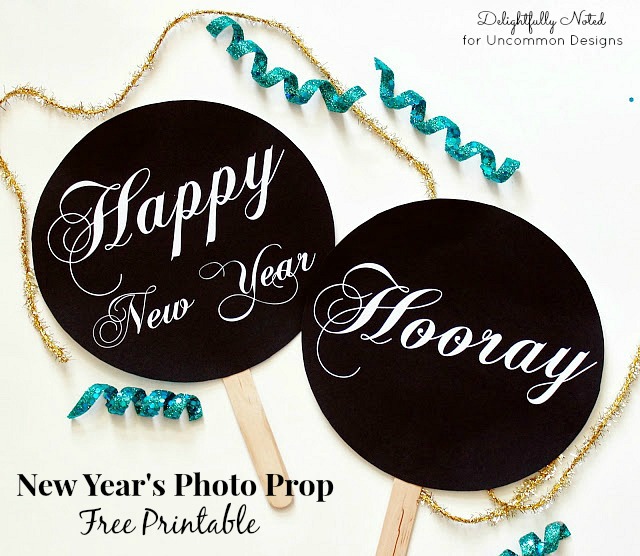 Adorable! Simple to print out and craft into fun photo accents.
We wish you a very Happy New Year and can not wait to see you in 2015!
The following two tabs change content below.
Hey y'all! I am Trish and the creative voice behind Uncommon Designs. I adore party planning, holiday celebrations, and all things crafty! I am so excited to share my creative adventures with you!
Latest posts by Trish Flake (see all)