Wow! Christmas was such a treat and blessing. Time spent with family and friends is priceless! Believe it or not, New Year's Eve is right around the corner. Gasp! As my children have gotten older, we have been able to enjoy New Year's Eve a little more each year. We almost all made it to midnight last year.
This year, I wanted to try something new and thought a New Year's Eve Time Capsule would be a perfect activity for my 10 year old , 13 year old, and some of their friends. How fun is this to fill out and see how different everyone is and then to open it back up later to see how we all have changed. Here is the printable for our New Year's Eve Time Capsule…
How fun would this be to pull out later and compare. I geared this one towards older elementary and teens….see the App question? In this day and age, I will be happy just to see a book choice filled out.  I have seen so many great ways to store these until next year, including this idea by KelliCrowe …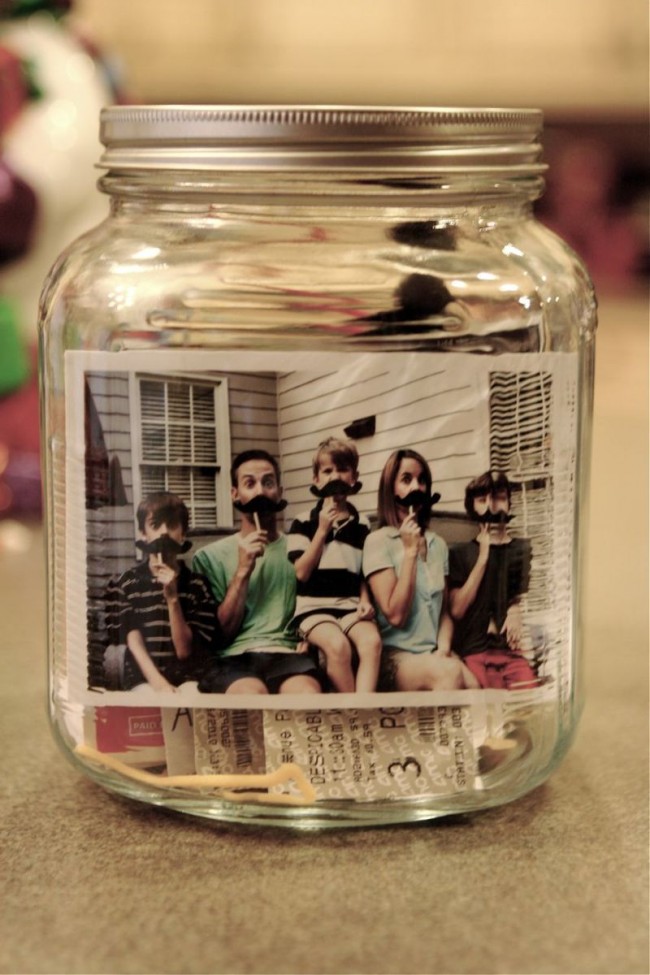 We made a simple New Year's Eve Time Capsule with a few things we had on hand…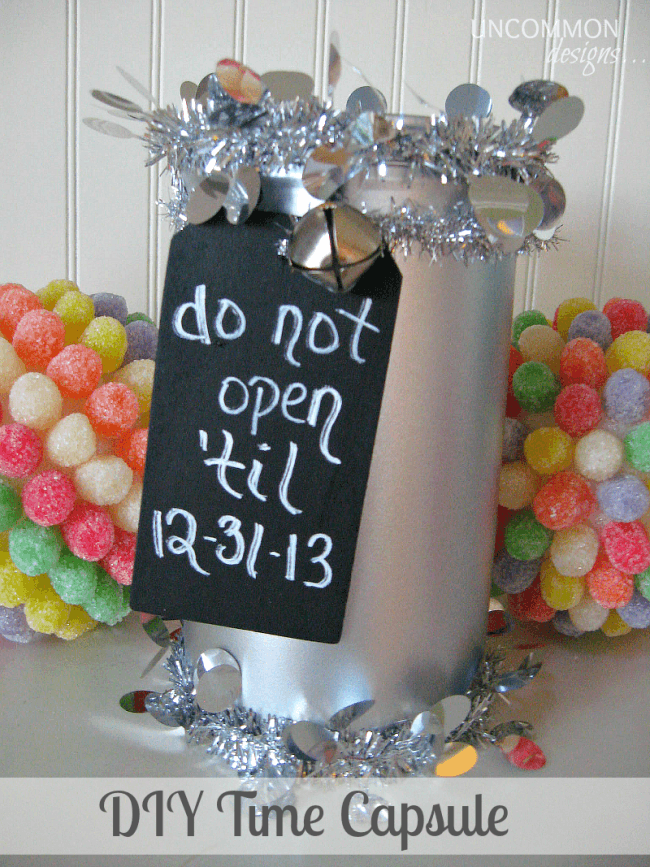 I simply spray painted a metal candy container with silver spray paint. I then hot glued some silver tinsel around the bottom and around the lid. I then tied on a chalkboard tag with a little warning curious children!
I can't wait to let my children, and some of their friends,  fill these out and then put them away until next year. My kids are so different and I can only imagine how different their answers will be!
Want to have your kiddos write down a few New Year's Resolutions? Check out our updated Kid Friendly New Year's Resolution Printable!
We hope that each of you have a safe and fun New Year's Eve celebration!!
Bonnie 
The following two tabs change content below.
Hey y'all! I am Trish and the creative voice behind Uncommon Designs. I adore party planning, holiday celebrations, and all things crafty! I am so excited to share my creative adventures with you!
Latest posts by Trish Flake (see all)