Greetings! It's Jennifer from Delightfully Noted and I'm dropping by today to share these New Year's Photo Prop Free Printables…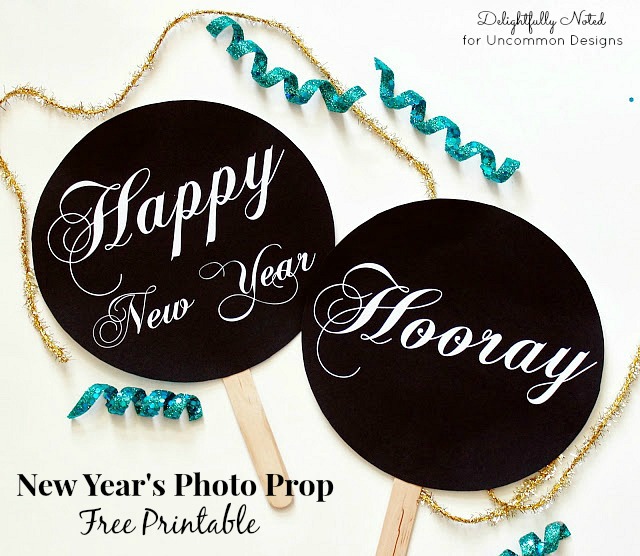 Can you believe another year has gone by? I sure can't! It's been such a blast this year as the Uncommon Design's printable contributor and I can't wait to share more with you all in the upcoming year! In the mean time, I wanted to help you and yours ring in the New Year with some fun party printables.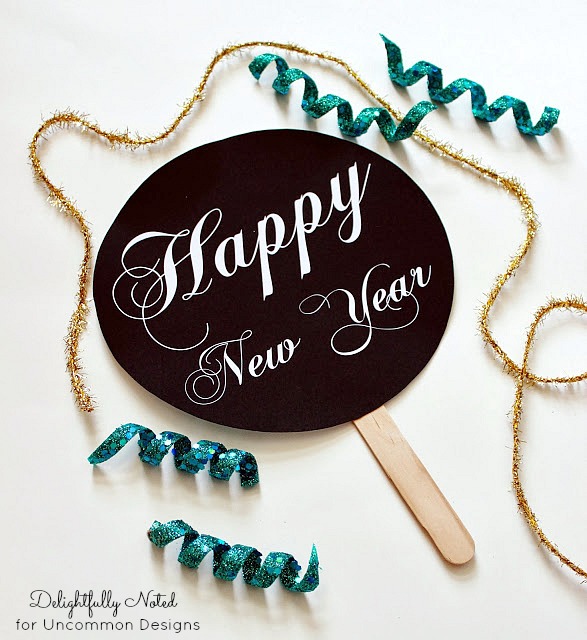 Whether you're hosting a New Year's Eve bash, or staying home with the kiddos these photo props are a festive way to add merriment to all your New Year's photos.
 Props are all the rage right now, and personally I love this trend because it adds such a fun element to your pictures.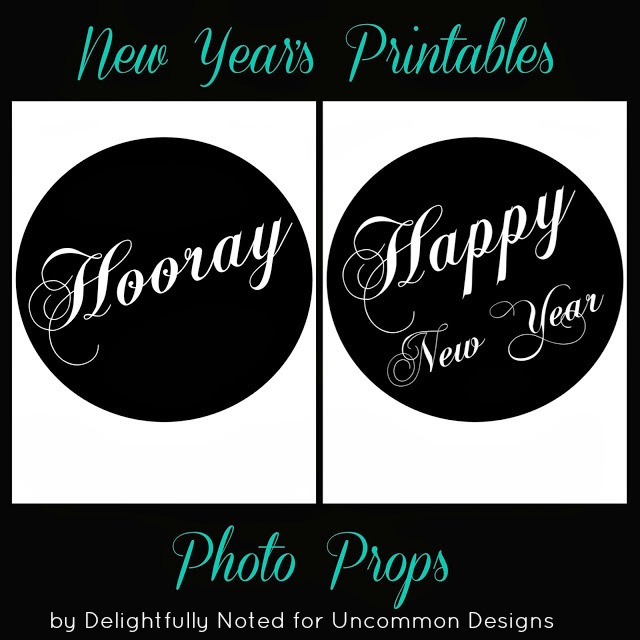 Ready to jazz up your own New Year photos?
I made two different signs; one that says "Hooray" and one that says "Happy New Year"
____________________________________________
To Make The Photo Props…
1. Download and print your own props here and here.
2. Then just simply cut the black circle shapes out with scissors.
3. Glue the cut out printables to some large popsicle sticks.
4. Pose and smile!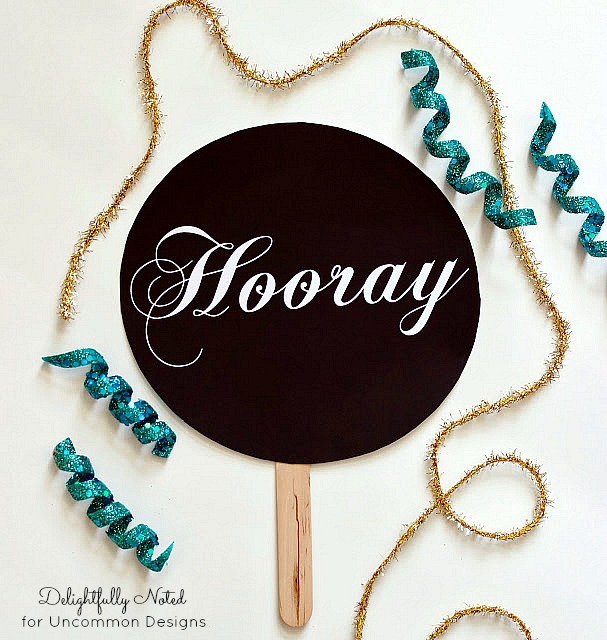 Enjoy! I love to see all the different ways pals make use of the printables so please feel free to swing by Delightfully Noted and share.
I wish you a wonderful time ringing in the new year!
Jennifer
____________________
Aren't those the best! My kids will love using these on New Year's Eve! Be sure and check out our Kid Friendly New Year's Resolution Printable and our Time Capsule Printable for even more fun! For a great kid idea that will be a blast to open up next year, be sure to check out our DIY Time Capsule idea…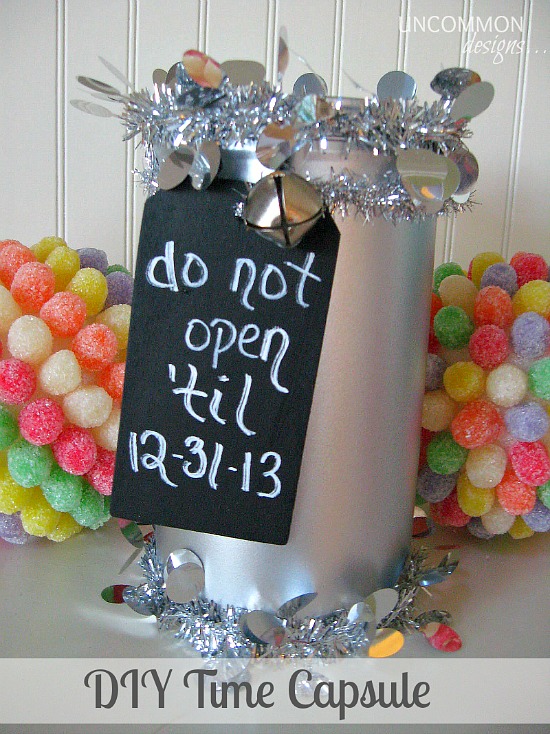 This is such a fun idea and was a HUGE hit with our kids and their friends last year! I can not wait to open it up again and let them read all their answers from last year.  I am sure their faces will be priceless!
Enjoy! And Happy New Year! 
The following two tabs change content below.
Hey y'all! I am Trish and the creative voice behind Uncommon Designs. I adore party planning, holiday celebrations, and all things crafty! I am so excited to share my creative adventures with you!
Latest posts by Trish Flake (see all)