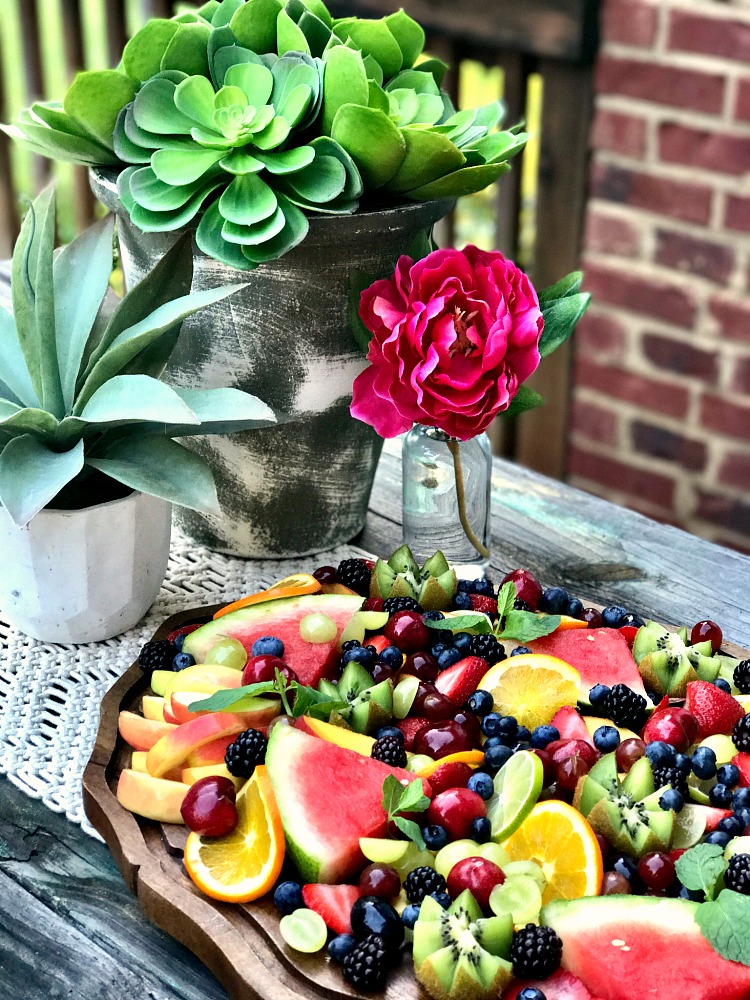 Summer is my favorite time of year for so many reasons, but I can't deny that fresh produce tops my list. Not only does it awaken all of your taste buds, but it is perfect when you want to invite some friends over and throw a casual get together. Today I am going to share with you how to throw the easiest ever summer party.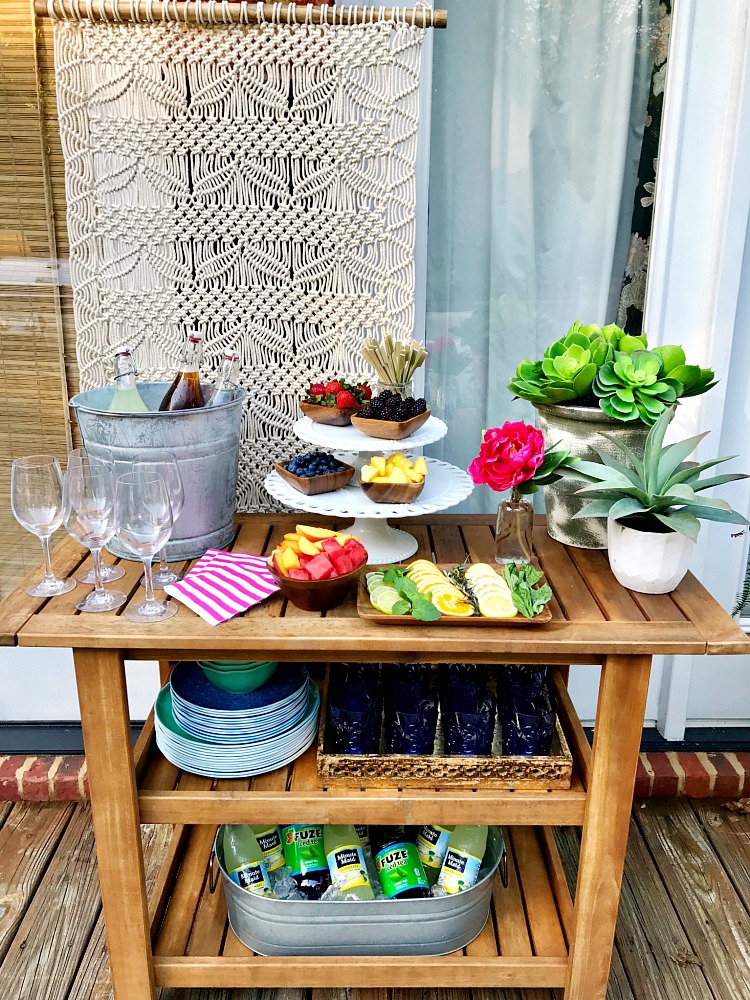 Since my outdoor space is pretty much ready at any time for company, I find it super simple to purchase and serve a few store bought beverages, put them in a cute container and and a little something to mix up the flavor a bit.
For this party, I also planned a decadent fruit salad tray and told the guests to bring whatever they like to throw on the grill!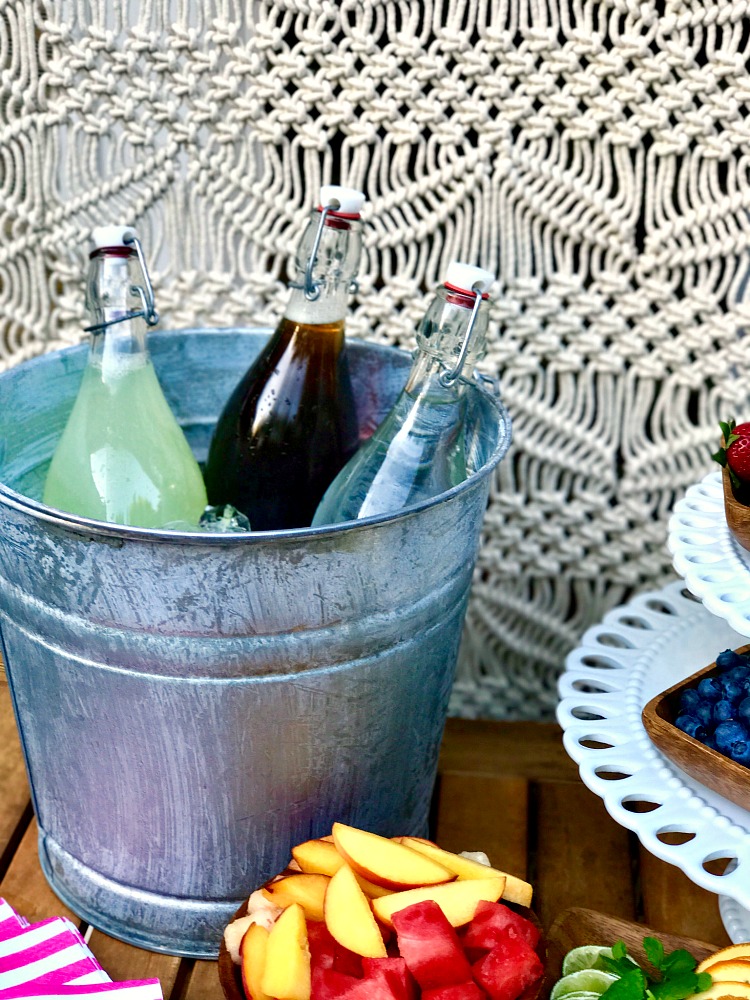 If you entertain a good bit, you probably have some of your own decorative serving pieces. I always transfer my store bought goodies into my own containers.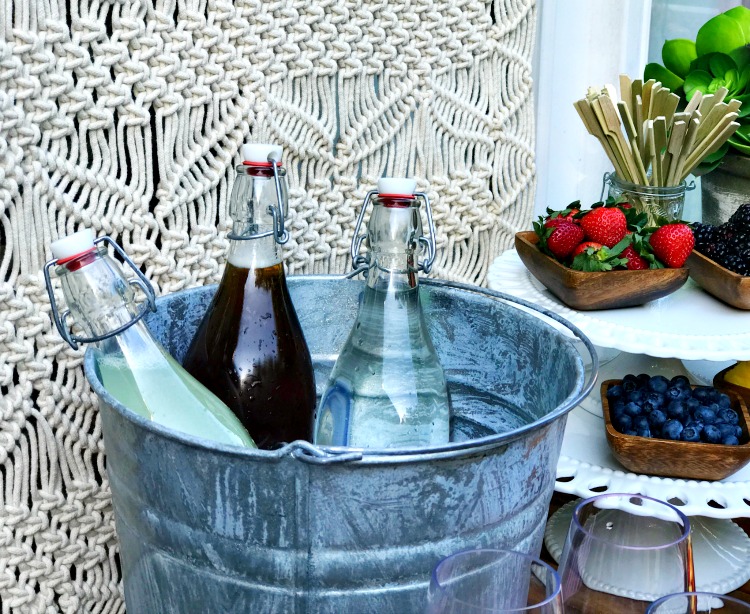 You can see that I used glass bottles for the Fuze Tea, Minute Maid Lemonade and Ice Water. I put it in a galvanized bucket full of ice and all those refreshing beverages. They are great on their own, or you can kick it up a notch with delicious flavorings.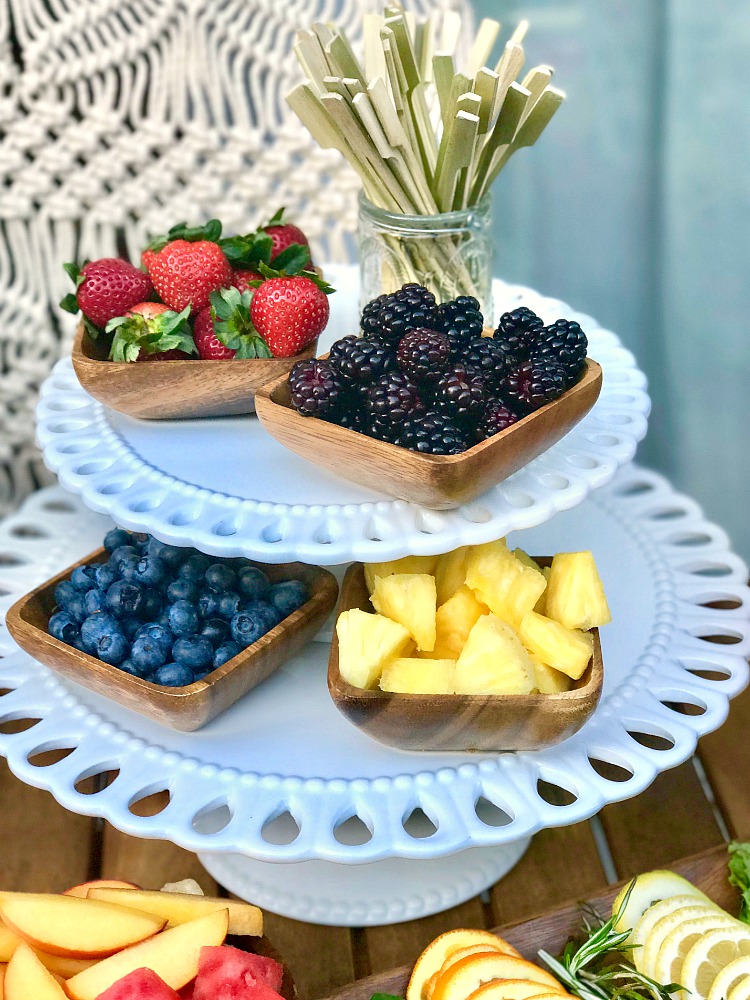 This is where the fun comes in! I set up two cake stands and a few wooden trays and bowls with everything you can think of to stir in a little flavor.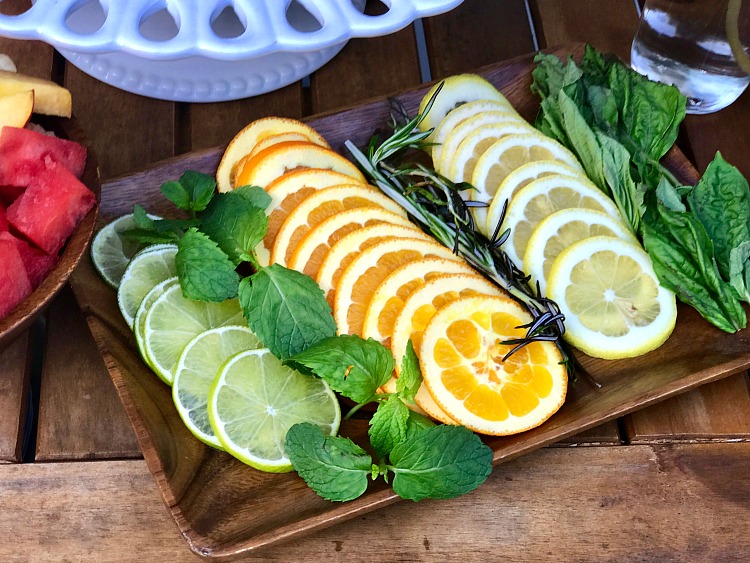 Fresh fruit is delicious, but also adding a second dimension of herbs can really make the perfect summer beverage.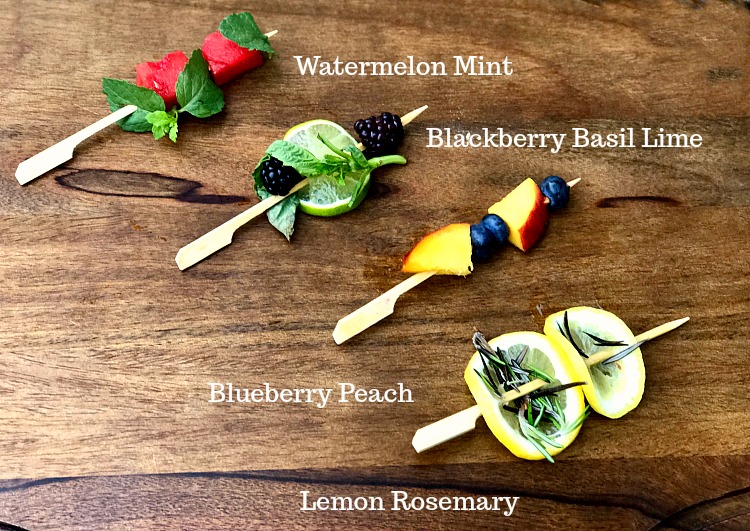 Here are just a few of my favorite flavor combinations using fresh herbs and fresh cut produce. Lemon Rosemary, Blueberry Peach, Blackberry Basil Lime and Watermelon Mint.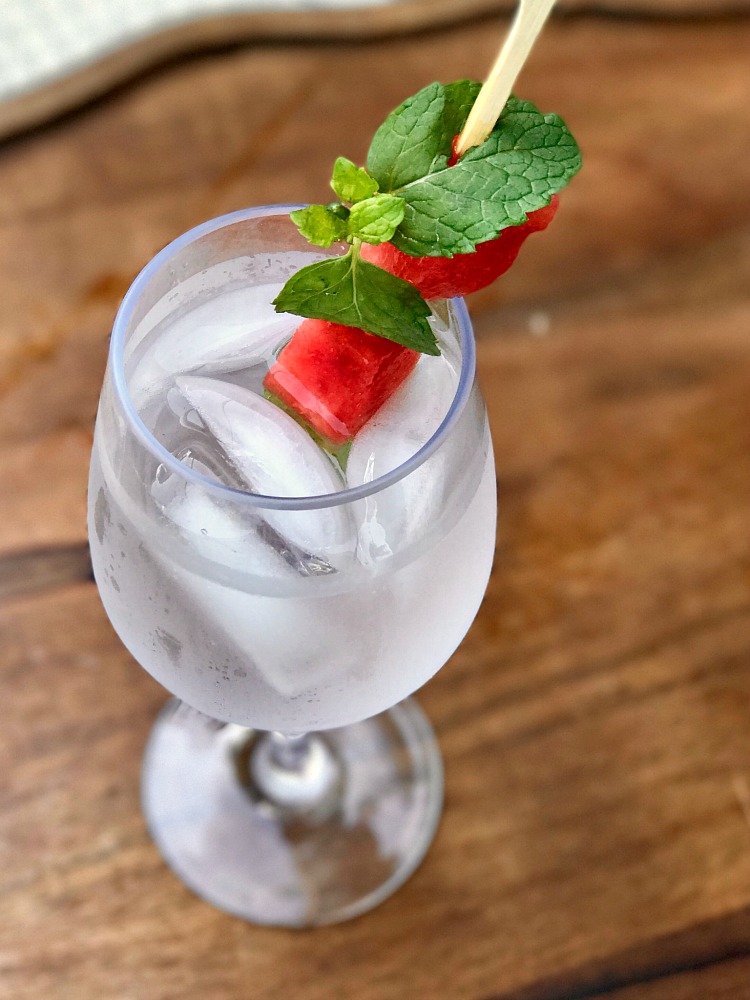 They all pair so well with tea, lemonade and even just water! Look how beautiful the infused stirrers make an ordinary drink. It tastes even better than it looks.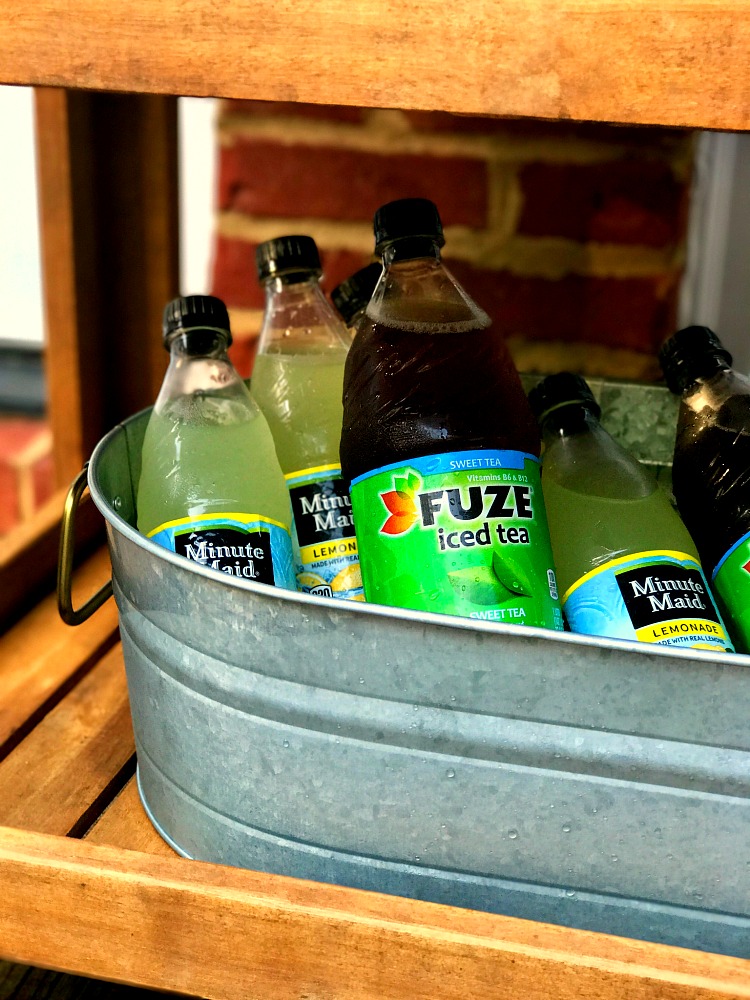 I am also sure to keep extra beverages on hand for refills and to offer our guests for the road. It is quite warm and humid where we live, so something cool to drink is always in order!
Now, I bring you to another show-stopping trick to create instant oohs and ah's around the table.
The fruit salad tray.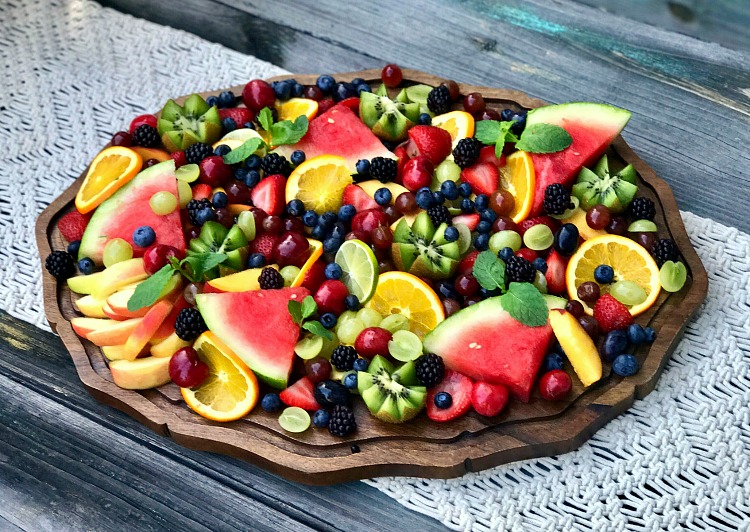 You heard me right… a big beautiful tray full of every fruit in the produce section where your guests can nibble or dish up a bowl of delicious fruit salad. It goes perfectly with anything we might be grilling.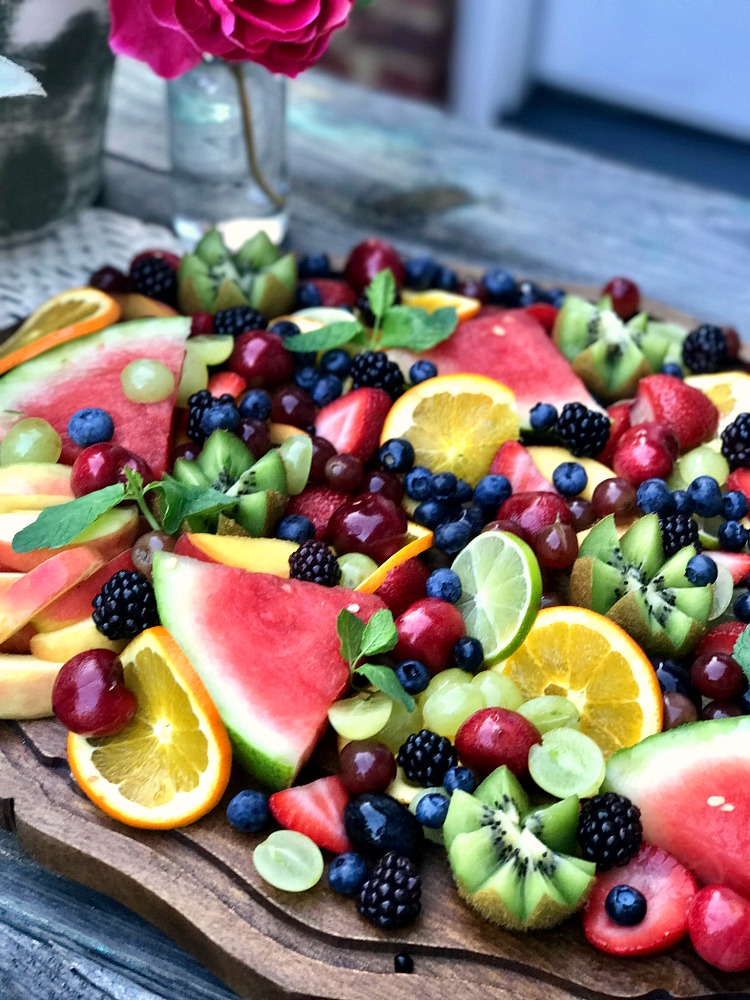 It is loved by kids, adults, ladies, gentlemen and even the pickiest of eaters. Yes, I totally meant me by that last one 🙂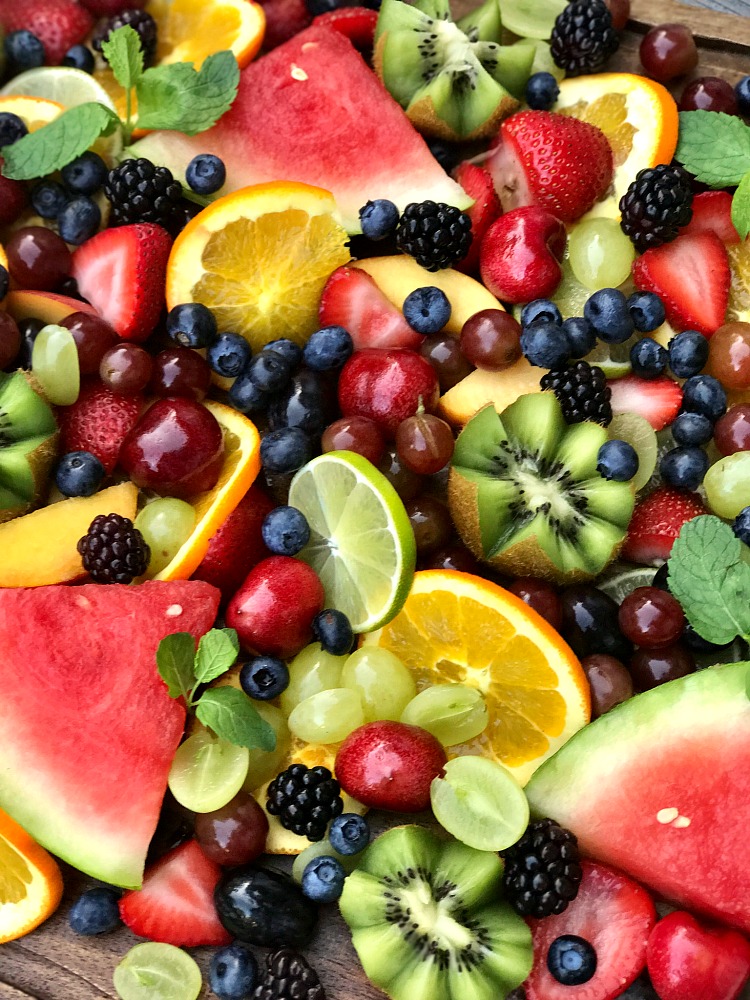 This one display is a recipe that you absolutely cannot mess up… I promise. Grab a tray and load it up with fresh cut fruit from the produce section. I even added a tiny bit of mint for a little more flavor and well… it is pretty!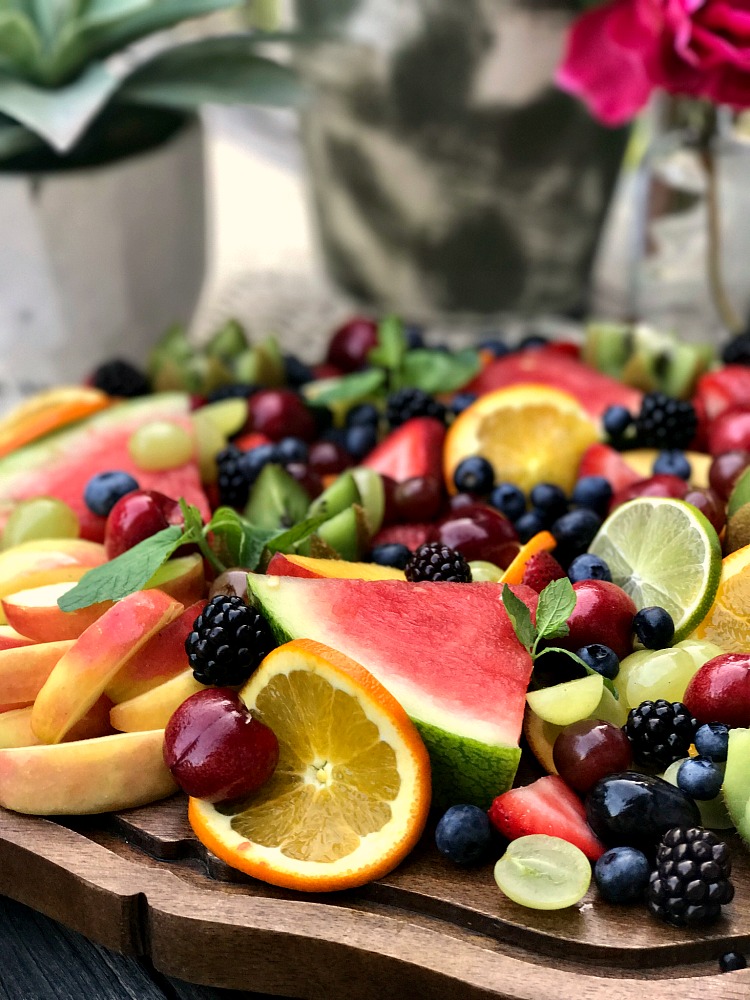 Since all of this was is so easy to throw together, you'll have plenty of time to catch up with old friends. We love to nosh and nibble and laugh with our bellies full of all this fresh goodness. These are my favorite summer nights. The ones that begin before sundown and last way into the dark. The adults play hand after hand of cards and the kids play flashlight tag and catch lightning bugs.
We all savor every moment, the smells, the sounds of the night, the delicious food and drinks served and the sound of laughter bouncing off of the porch lights.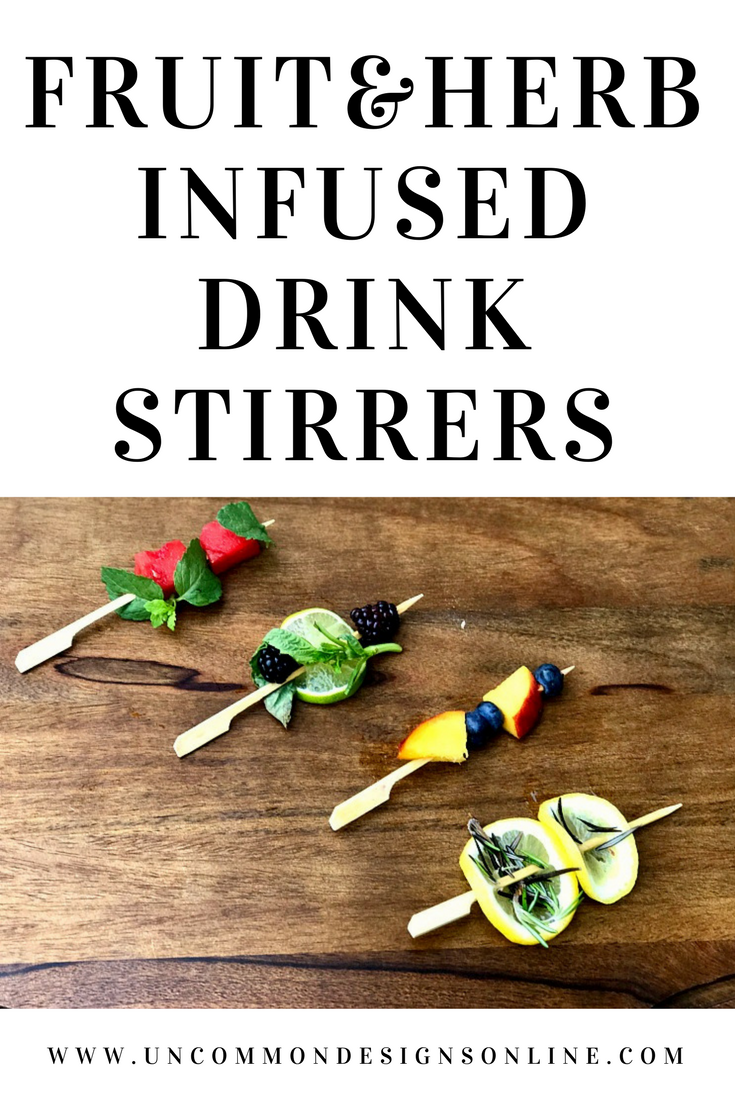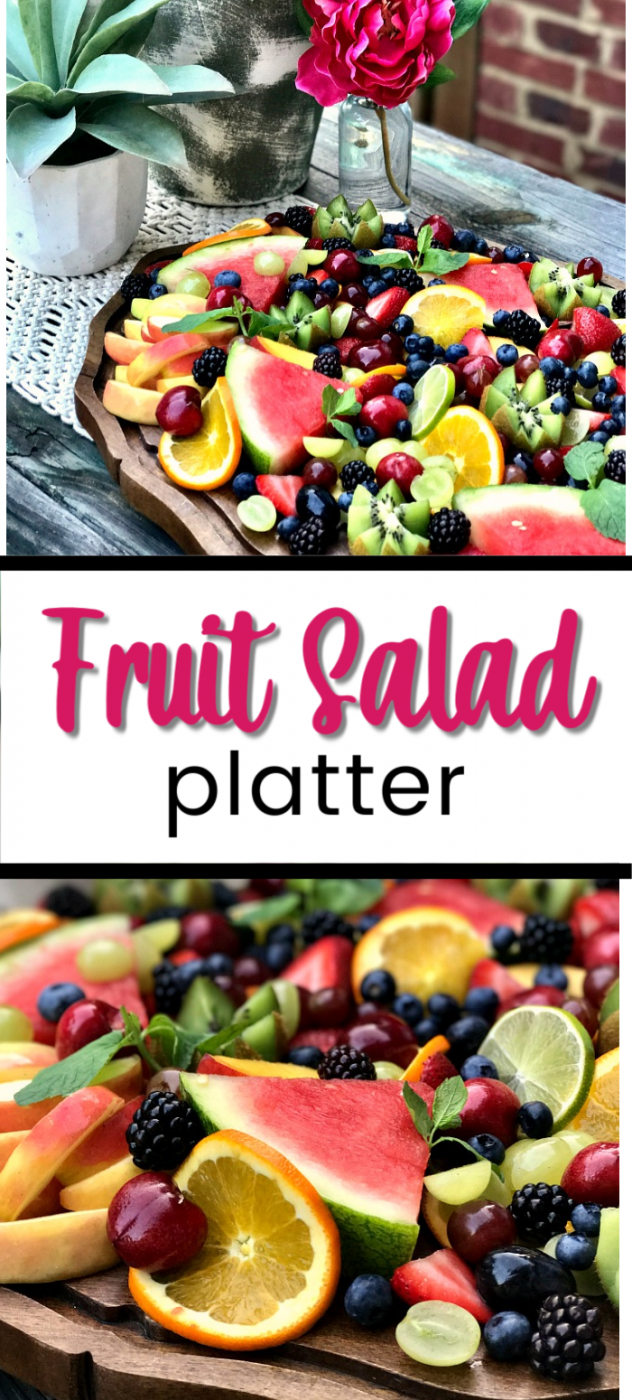 The following two tabs change content below.
Hey y'all! I am Trish and the creative voice behind Uncommon Designs. I adore party planning, holiday celebrations, and all things crafty! I am so excited to share my creative adventures with you!
Latest posts by Trish Flake (see all)