This is a sponsored post written by me on behalf of FrogTape®. All opinions are 100% mine.
Isn't it so funny how some things take you SO long to do and you wonder why on earth you waited so long to do that?  That was the case with the wall above my mantel in the living room.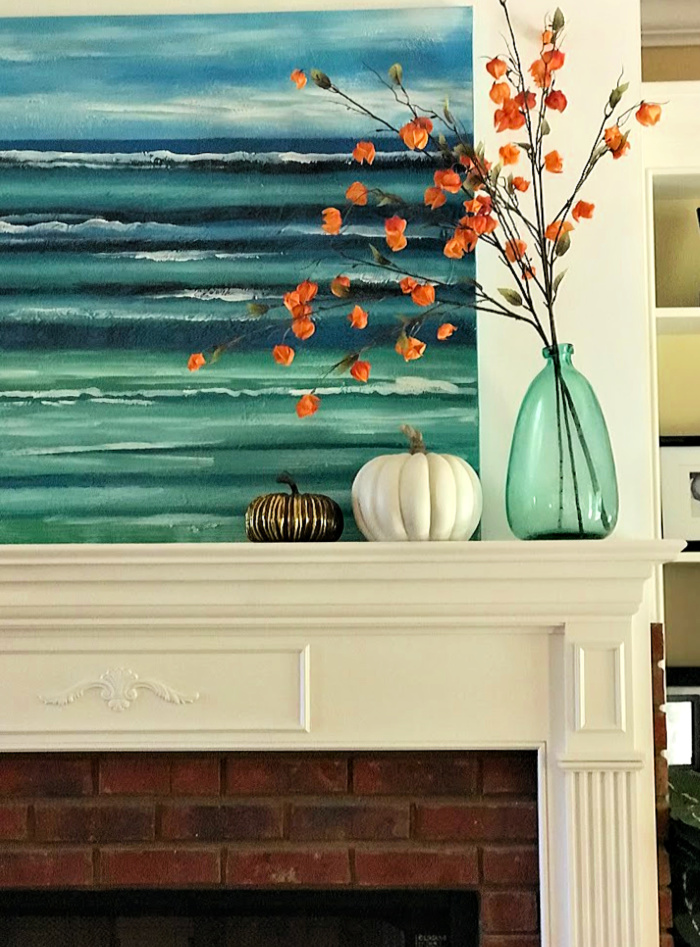 I've been looking at this wall for eleven years this October and I've wanted to switch things up a bit for ten years. Friends… ten years!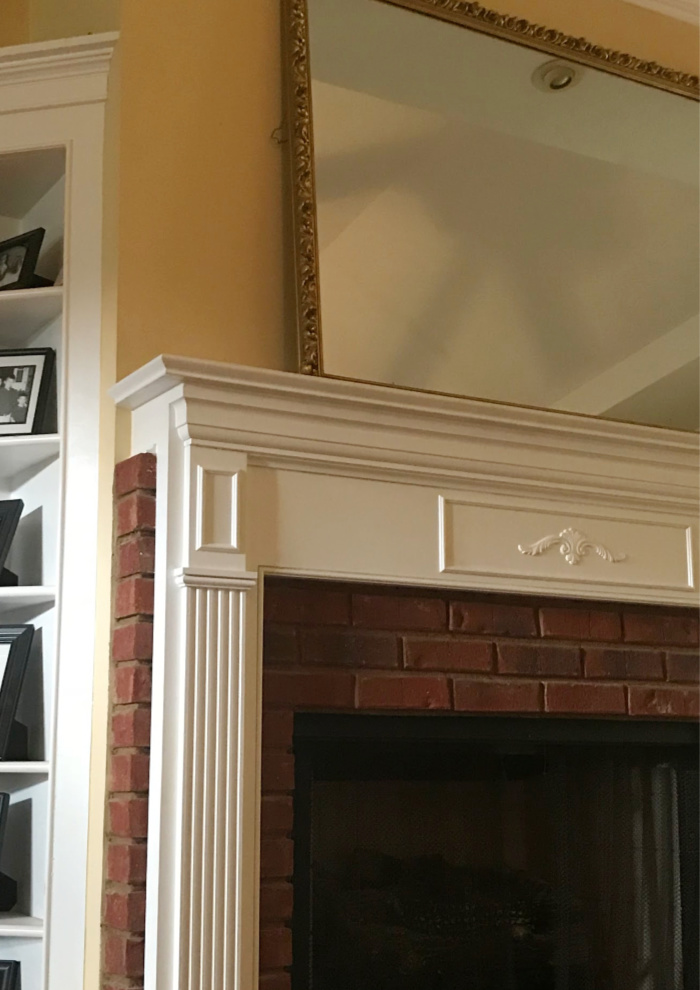 This little wall has begged to be freed from its yellow color for a decade. It is dark, it is ho hum… it is not me at all. It took my mom moving to a retirement community for me to make it happen.
My mom had this gorgeous ocean canvas hanging in her condo and I've loved it since day one.  It wouldn't fit into her new cottage, so a good daughter had to take it off her hands. This canvas gave me the nudge to bite the bullet and paint the wall above my mantel white.  My husband thought that I had lost my mind. White?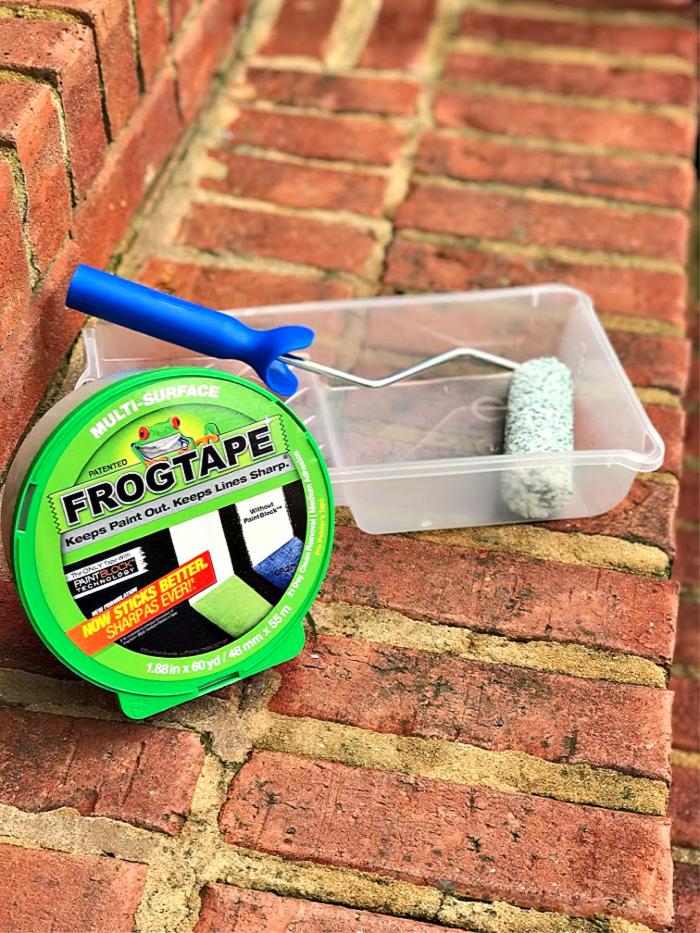 I gathered all of my go-to painting supplies. A roller, high gloss white trim paint and my favorite painters tape, FrogTape® . Remember little La La's room? I never use anything else!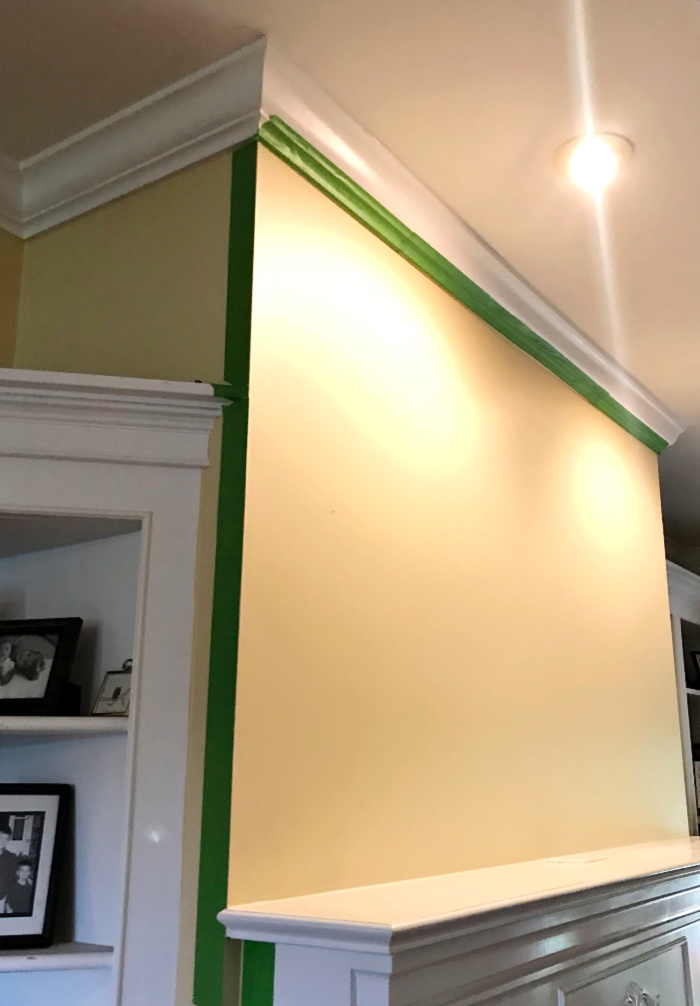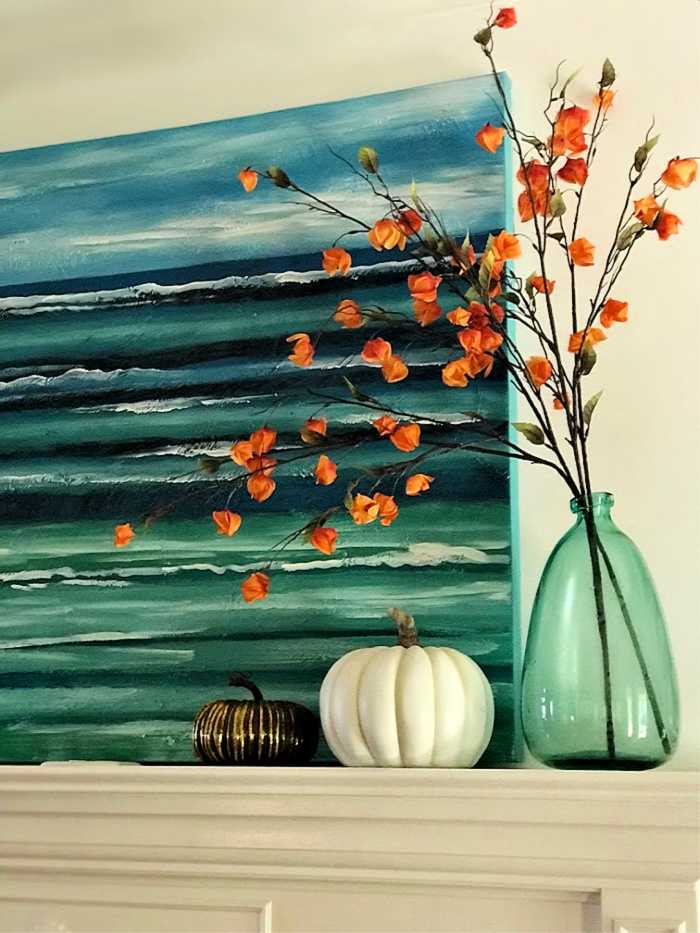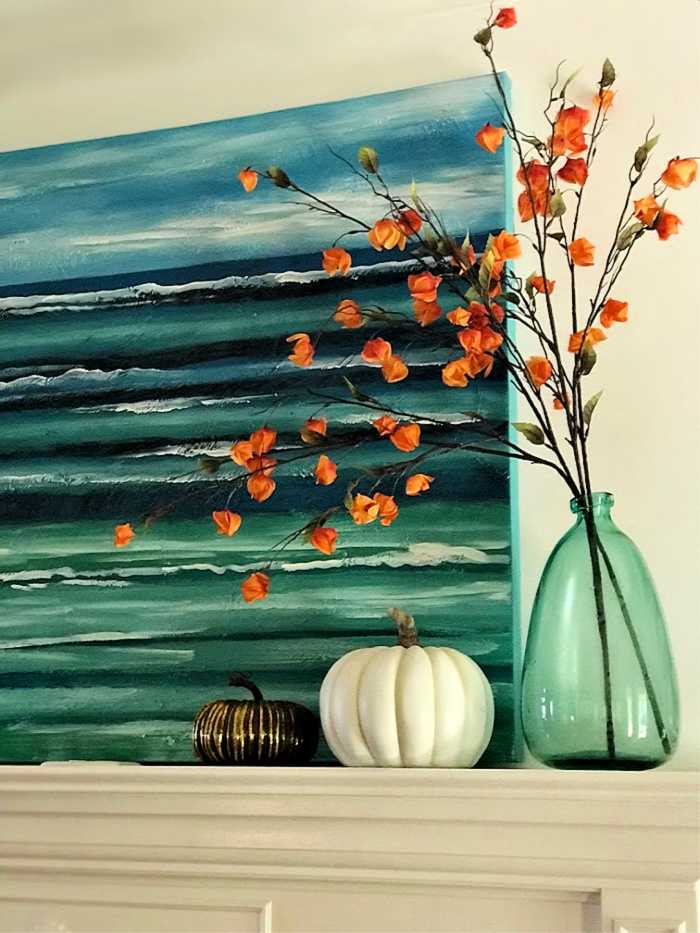 FrogTape®  is the only tape sold that has PaintBlock® Technology . The tape has a super-absorbent polymer that reacts with the water in latex paint and instantly gels to form a micro-barrier that seals the edges of the tape, preventing paint bleed and the need for touch-ups.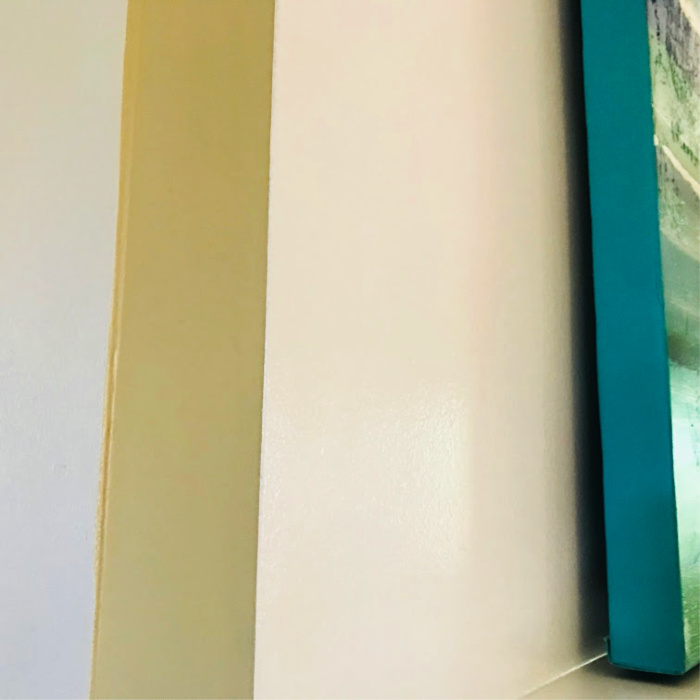 The results are crisp, clean paint lines the first time. Every. Single. Time. 
Can we just take a moment to awe at that clean line?  The yellow meets perfectly with the front white.  I even did a better job that the pro painter who painted the yellow. I am super proud of myself and SO glad this turned out great.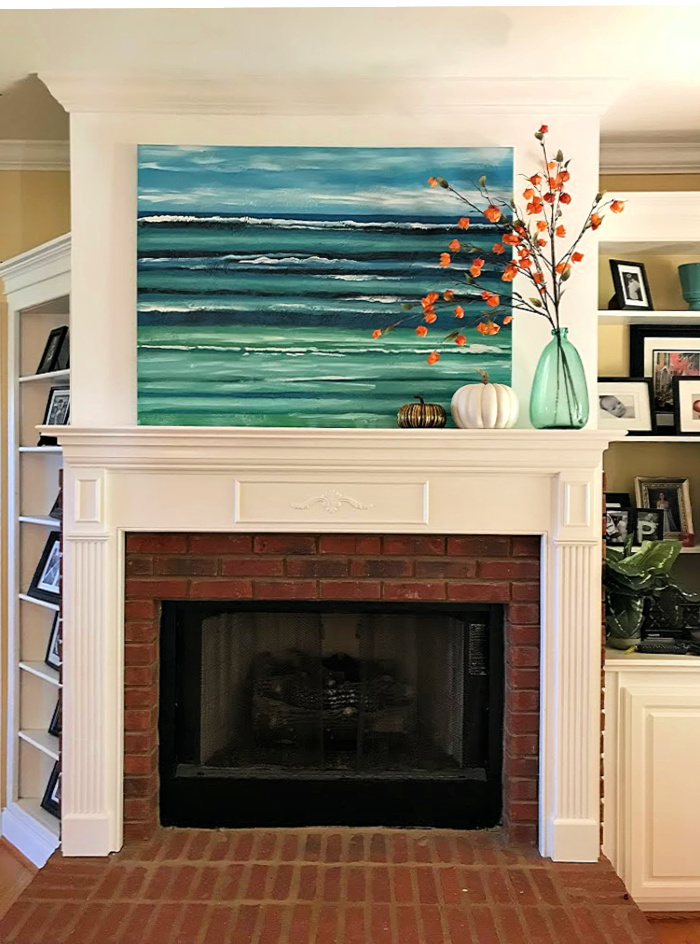 Now I can just shoot the "I told you so" look at my husband when people compliment me on my mantel. Nah… I would never!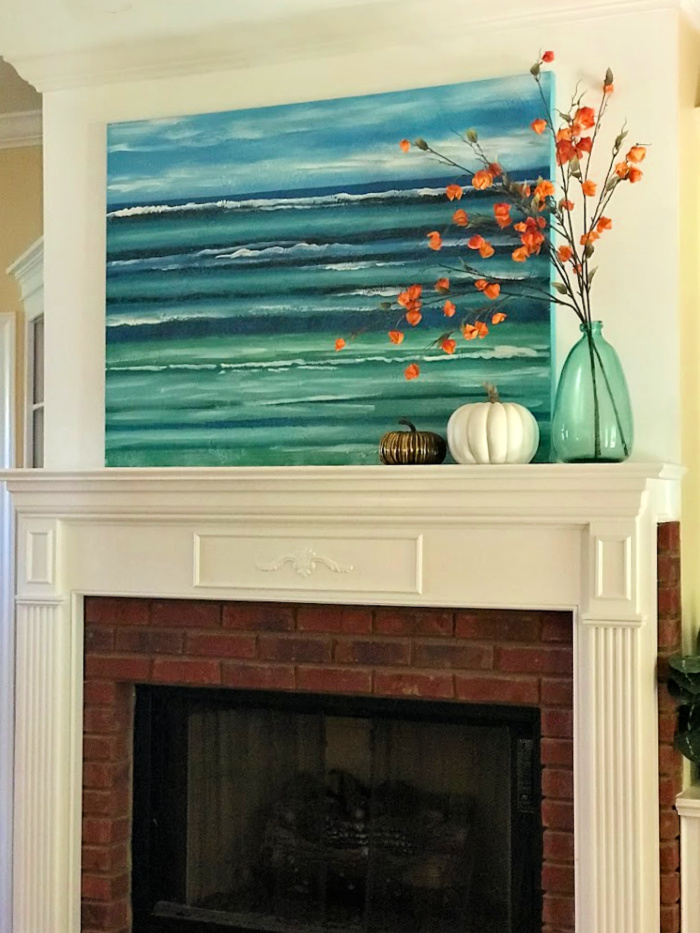 I added a couple of pumpkins and a vase of beautiful flowers and the canvas, of course.  I hope I love this for another decade. I think I will!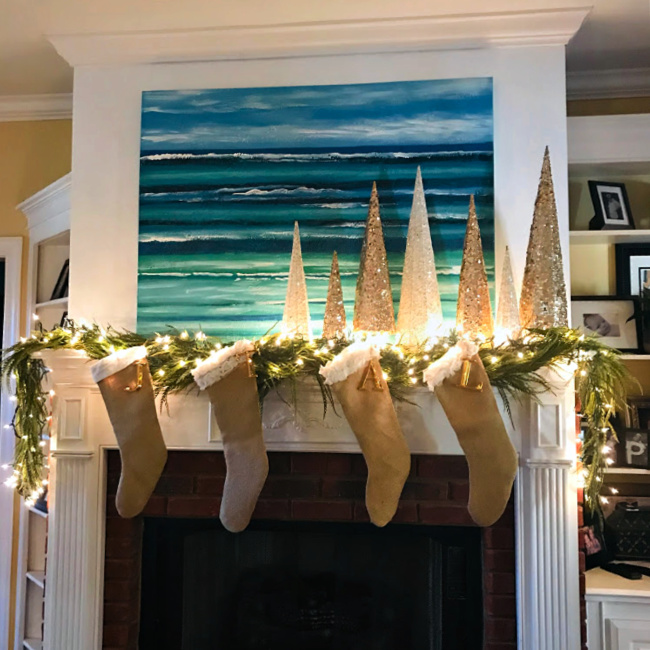 Here she is all gussied up for Christmas… LOVE!
What projects are you putting off doing? 
The following two tabs change content below.
Hey y'all! I am Trish and the creative voice behind Uncommon Designs. I adore party planning, holiday celebrations, and all things crafty! I am so excited to share my creative adventures with you!
Latest posts by Trish Flake (see all)