Throwing a Super Bowl party? Hanging out with family to watch the game? We usually have a family night home for the big game. So why not take it up a notch and have your own tailgating party. These Awesome Super Bowl Party Ideas are just what you need to get the party started.
Awesome Super Bowl Party Ideas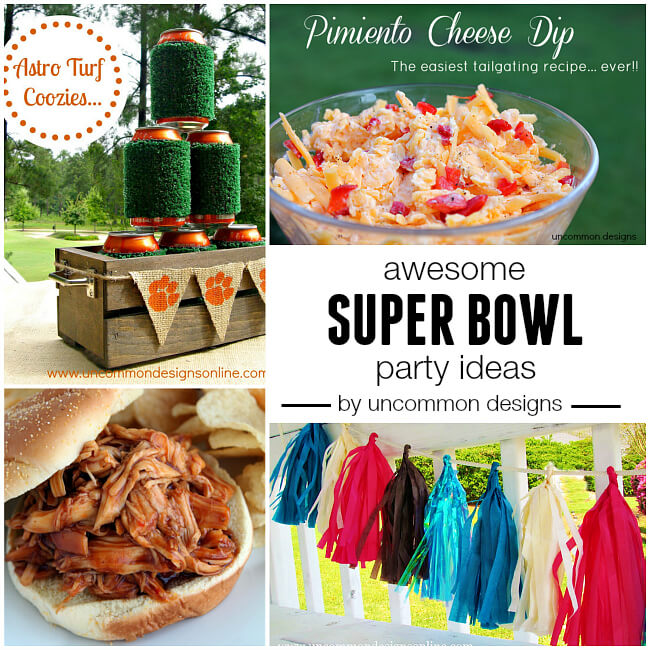 We love football and tailgating! The recipes, the games, the decorations…all of it together make for an awesome Super Bowl Party!
Do you have a favorite tailgate food? Love hanging out with friends and family?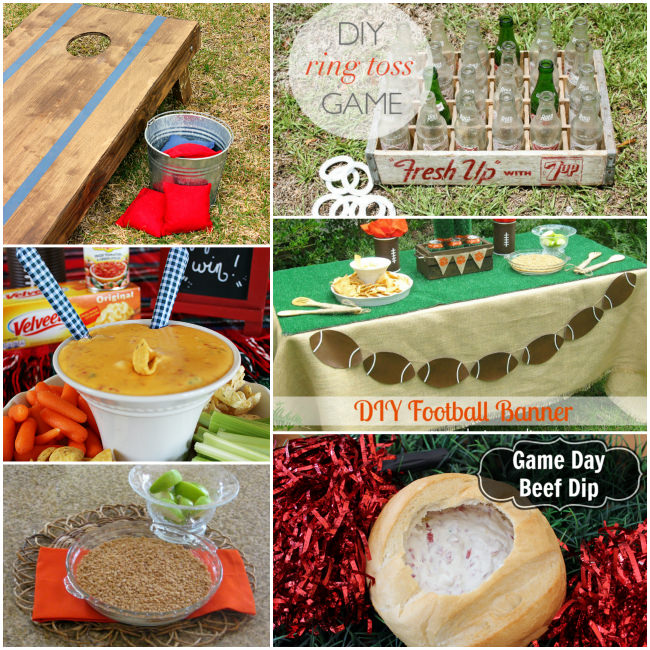 Our kids love getting together with cousins and friends at football games. The atmosphere is electric!
Let me share with you some of our favorite ideas, recipes, and games.
Of course we have to start with the food, right?
Barbecue is big here in the south and these Slow Cooker Honey Barbecue Chicken Sandwiches would be perfect for the Super Bowl. Yummy and tangy sweet!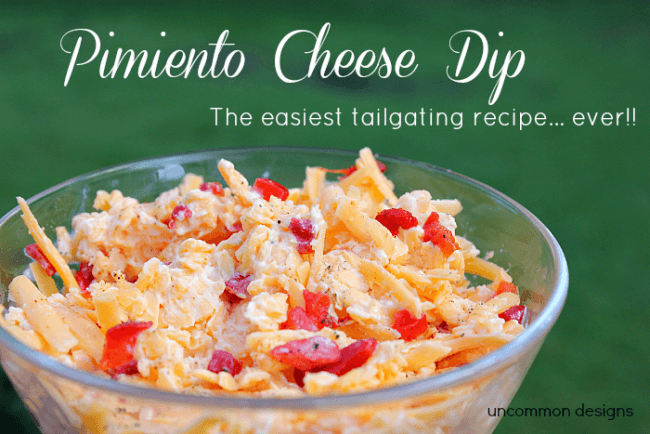 Dips at a tailgate are a great appetizer. This Pimiento Cheese Dip is incredible! Serve it up with some pita chips or crackers for a perfect party dish.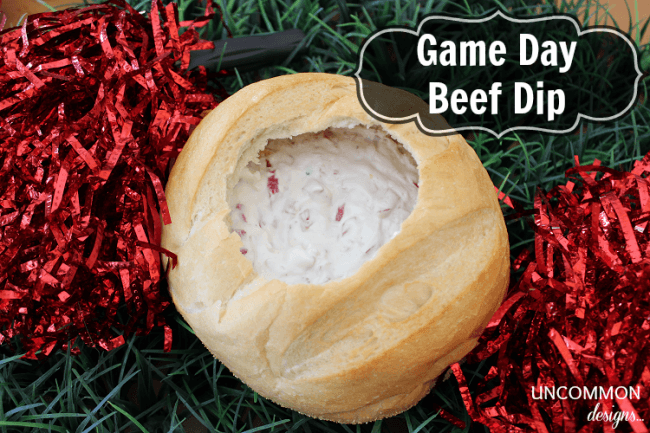 Speaking of dips, this Game Day Beef Dip is a tradition in both of our families. Not just for tailgating but all holidays. It is warm and creamy and oh so good!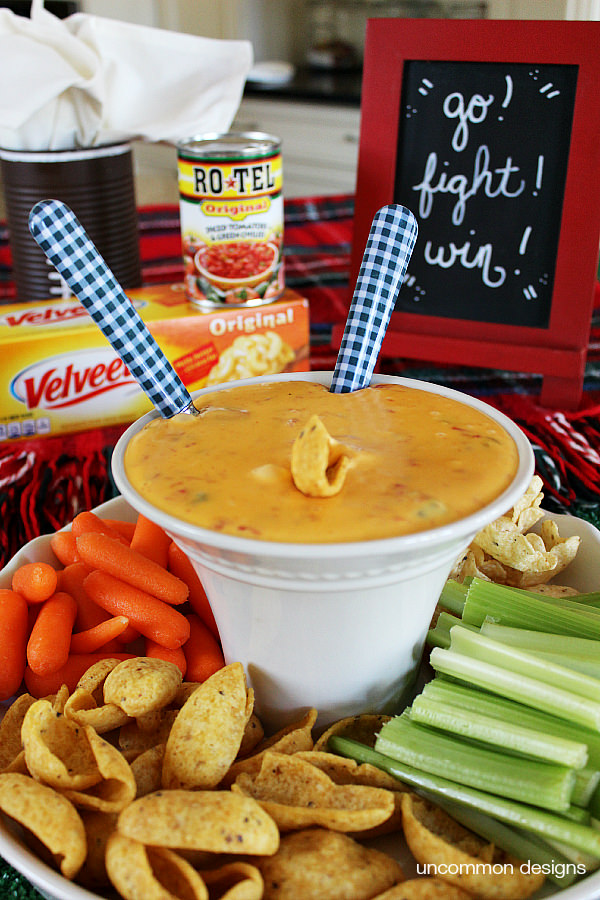 This zesty 2 Ingredient Queso is the easiest appetizer ever! My kids can now make it themselves and each of them have their favorite things to dip in it. So good and perfect for a football game!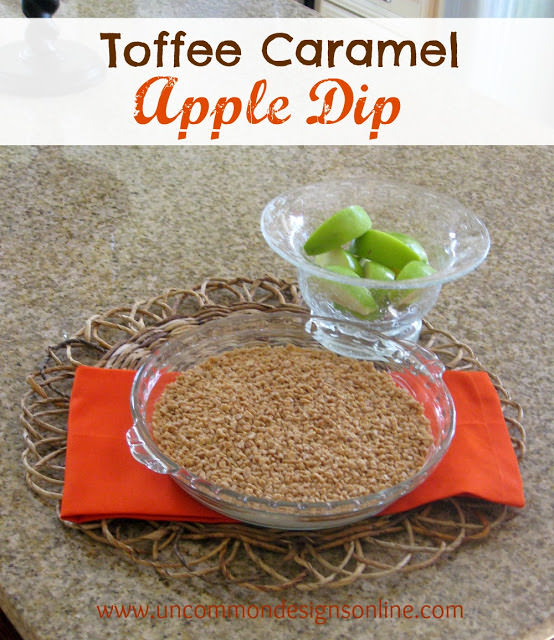 Finally, you gotta have sweets at the tailgate and this Toffee Caramel Apple Dip is the absolute best. It is easy and very portable to take along to the next tailgating party. You will be asked for this recipe by anyone who tries it….yum!
So now let's do a bit of decorating the table, ok?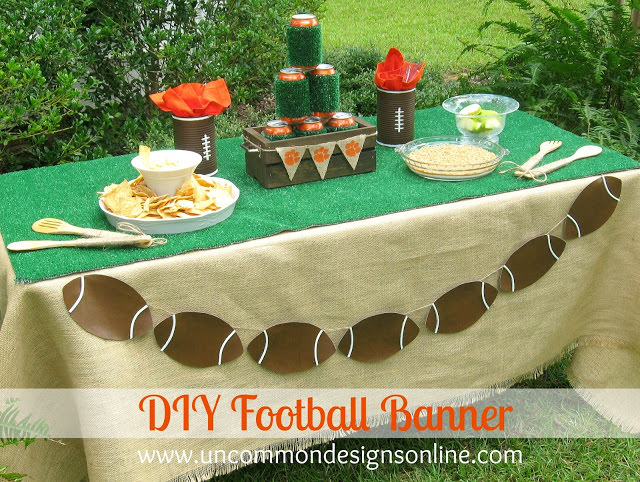 This faux leather DIY Football Banner is a great , inviting way to dress up your tailgating table. You can even add a bit of astro turf as the table cloth. Go for it!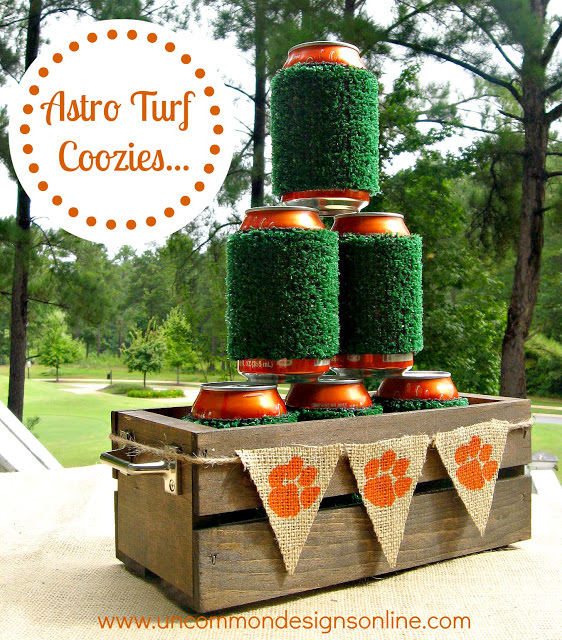 Yep, those are Astro Turf Coozies. Fun huh? I love the whimsical touch they add to the party table. Quite the conversation starter.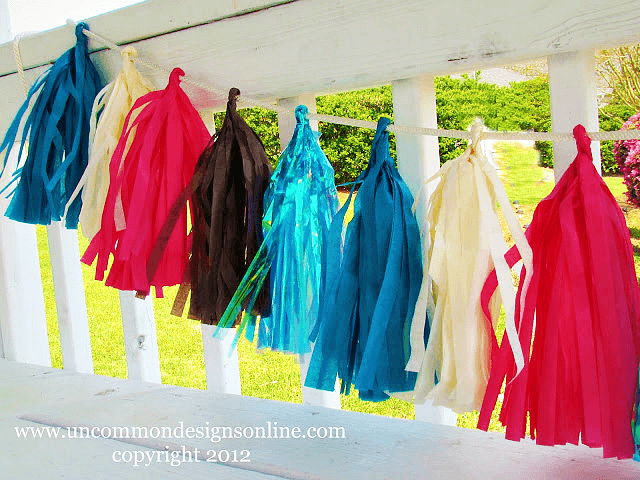 Customize these Tissue Paper Tassels with the colors of the football team you are cheering for. Like little mini pom poms to add a sprited touch to the party atmopshere. You may even lose one to a little future cheerleader.
Now that you have your tailgate spot all decorated and the food prepared, let's have some fun!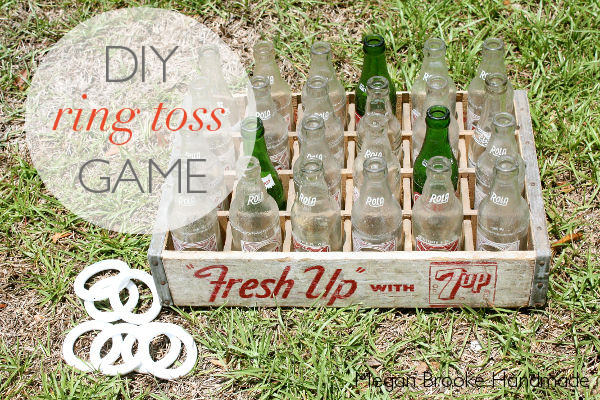 Create your own DIY Ring Toss Game. Kids and adults will have a blast with this vintage party game. Make sure to have a few prizes for the littles, they would love it!
Ah yes, Cornhole! A favorite with our families. Nothing like a little competition at the party to break the ice. We customized our own Cornhole Boards and you can too. Add your team colors, mascot, or even a monogram. It is easier than you think and super fun for all.
So what are you waiting for? Let's have a party!! 
The following two tabs change content below.
Hey y'all! I am Trish and the creative voice behind Uncommon Designs. I adore party planning, holiday celebrations, and all things crafty! I am so excited to share my creative adventures with you!
Latest posts by Trish Flake (see all)