This is a sponsored post written by me on behalf of RO*TEL & VELVEETA . All opinions are 100% mine.
Our family loves sports, and with them comes tailgating. The atmosphere of a tailgating party whether at home or at the big game is electric! What is more fun than good food and great friends…and maybe even a win for your team?
My husband and children light up with a huge smile when they see this easy 2 ingredient Queso in the works. The combo of RO*TEL and VELVEETA make a Queso that is delish and sure to be the hit of your next tailgate.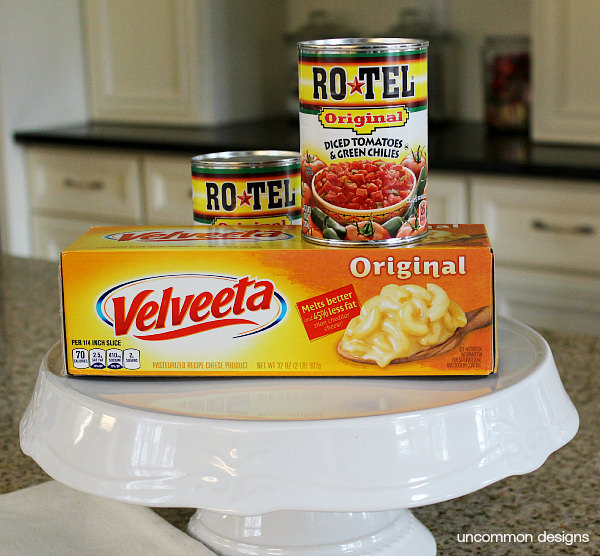 This 2 ingredient RO*TEL and VELVEETA Queso is so simple to make and such a crowd pleaser. We have been making this for years in our family because it is the best appetizer for the big game or a family movie night at our home.The zesty,creamy,yummy flavor is the perfect combo.
Queso is a quick,easy and zesty recipe with just two ingredients,VELVEETA and RO*TEL. The simple recipe is a perfect addition at your next tailgate party or get together.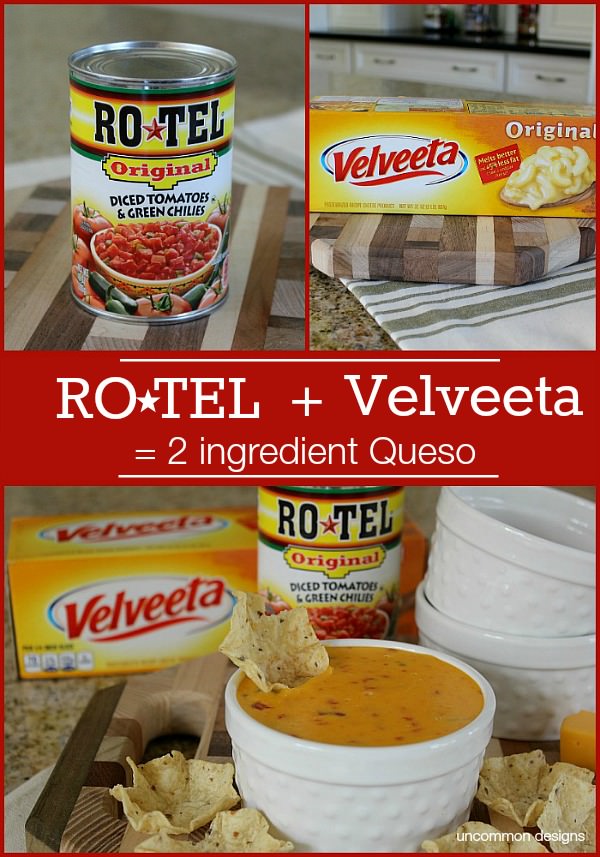 It really is just that easy, 2 ingredients and you have a yummy way to celebrate with friends and family. We make ours in the microwave following the recipe on the RO*TEL can. Simple!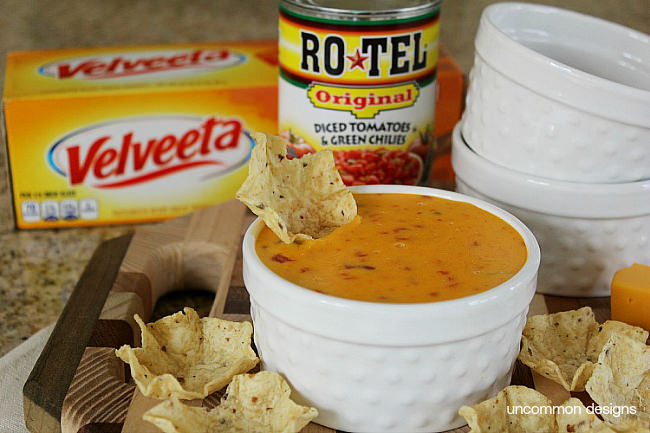 So now the only question is, what do I dip with? Well, the choices are plenty. We have quite a few favorites, so let me share them with you. Some of us like the taste of a salty tortilla chip or the crunch of a corn chip. You may like my son's favorite dipper…celery and carrots.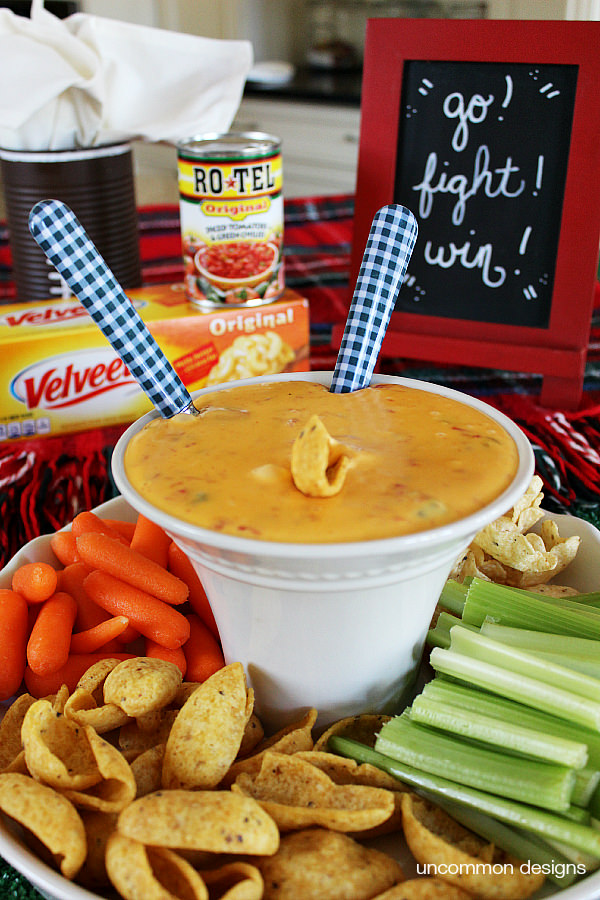 You can create you own little dipping station by simply laying some green astro turf on your table or island to create a sports field. I also laid a plain blanket down as part of the tablecloth for a bit of a nostalgic touch. A little chalkboard easel can leave a message for your guests to get them in the festive spirit!
Mom Hint: if you have littles that might be tempted to double dip, well give them their very own individual bowl of Queso on a tray with some chips and veggies. They will feel extra special!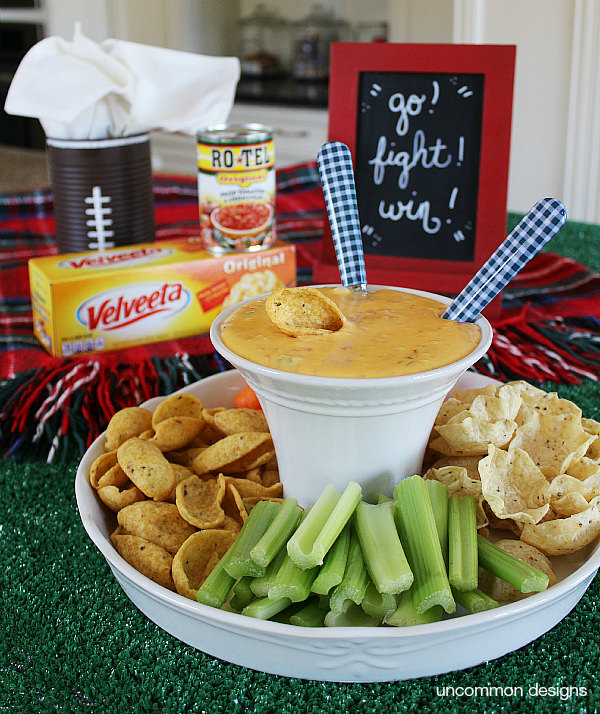 Seriously easy and zesty! Head on over to the Queso For All page for even more inspiration on creating the simple RO*TEL and VELVEETA Queso. Lots of ideas to spice up your next tailgate or party. 
Be inspired and get the latest ideas by following Ro*Tel Facebook and Velveeta Facebook to stay up to date on the latest from each.
There are quite a few sporting events coming up and this Queso would be the hit of the tailgate!
The following two tabs change content below.
Hey y'all! I am Trish and the creative voice behind Uncommon Designs. I adore party planning, holiday celebrations, and all things crafty! I am so excited to share my creative adventures with you!
Latest posts by Trish Flake (see all)