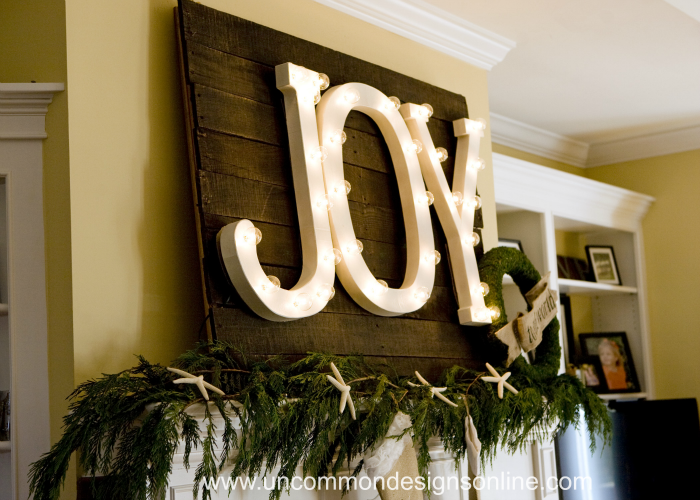 Joy to the World Holiday Mantel 
I am so excited to finally share my holiday mantel with you guys.  I have to admit, this is probably my most favorite project to date!  I had my friend Shannon come over and snap some pictures and I love how it all turned out! It is so fresh and so bright and cheery!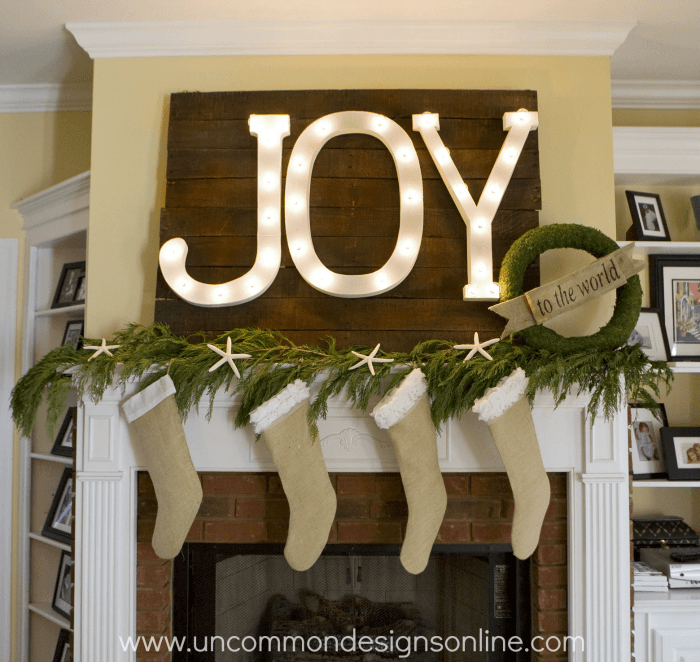 The song "Joy to the World" has always been special to me, I just love the air of celebration it brings to the holiday season.  When I set out to create this mantel, I knew I wanted to include it somehow.  I first thought of the lighted marquee letters for joy.  Seriously, these letters are a blast, they are insanely large and bright and they are exactly what I had envisioned. You can find the complete tutorial of how to make the lighted marquee letters in our letters in light post.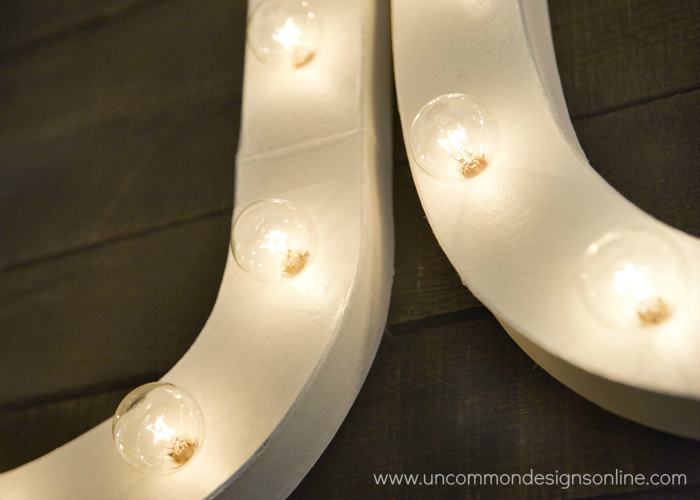 I used paper mache letters from JoAnn and umbrella lights from World Market to make them.  I will be back in a few days to show the complete tutorial.  It is so much easier than you would think!  They really worked out well hung on my stained pallet back drop, too.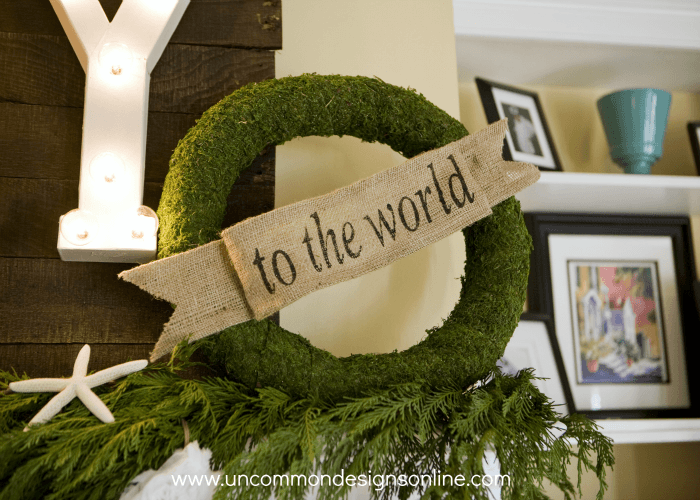 The "to the world" moss wreath was made from basic crafting supplies.  I will also show you how to get the bendable banner a little later.   My holiday decor is centered around a coastal them, hence the starfish.  They practically jump off the cypress branches.  I love how it all ties in!
The stockings are something that have been on my to-do list for three, yes three years.  I can't tell you how good it feels to finally have them hung.  I was going to do ruffled, but when I saw this trim at Hobby Lobby, I just had to have it!
The girls and I decided that the rosettes may be a little too girlie for daddy, so I made him a simple cuff with dress shirt buttons.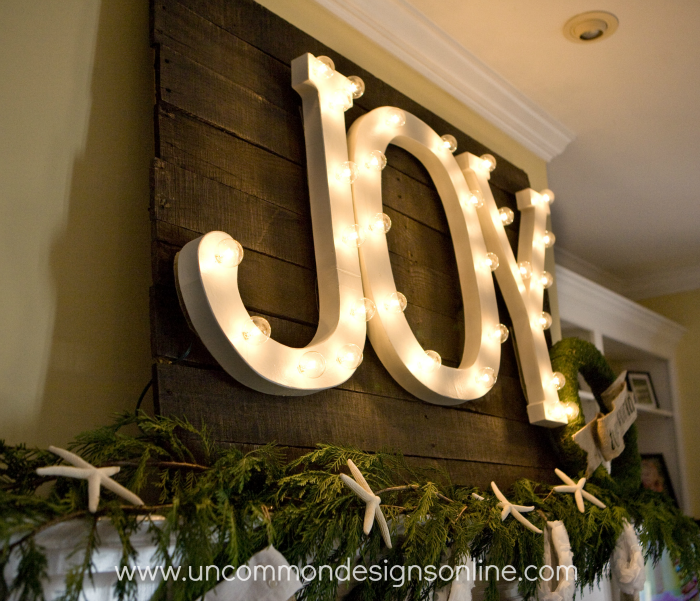 Did I mention that I love how it turned out?  I hope I don't sound like I am bragging, it is just making me so stinkin' happy to look at!!  Thanks for letting me to indulge a little.  We have some great projects and tutorials coming your way over the next few weeks, so stay tuned!
The following two tabs change content below.
Hey y'all! I am Trish and the creative voice behind Uncommon Designs. I adore party planning, holiday celebrations, and all things crafty! I am so excited to share my creative adventures with you!
Latest posts by Trish Flake (see all)