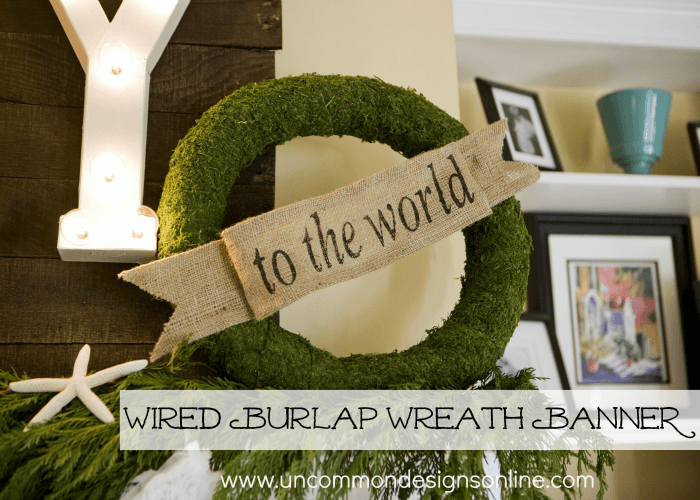 Alright all of you sweet folks who were requesting tutorials on projects from my Joy to the World Holiday Mantel, here is the first one…
How to Make a Wired Burlap Wreath Banner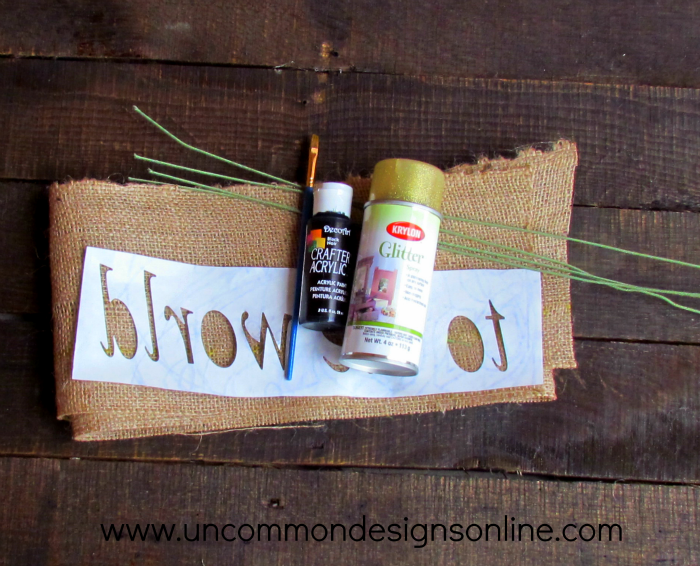 To make this wired burlap wreath banner, you only need a few key supplies:  Burlap, floral wire, hot glue and glue sticks, paint, paintbrush, a stencil for your letters, and glitter spray.
We were given a chance to try out some of BurlapFabric.com's rolls of 6″ wide burlap, so I cut about double the length that I wanted my banner to end up being.  This is where the 6″ burlap ribbon works so wonderfully…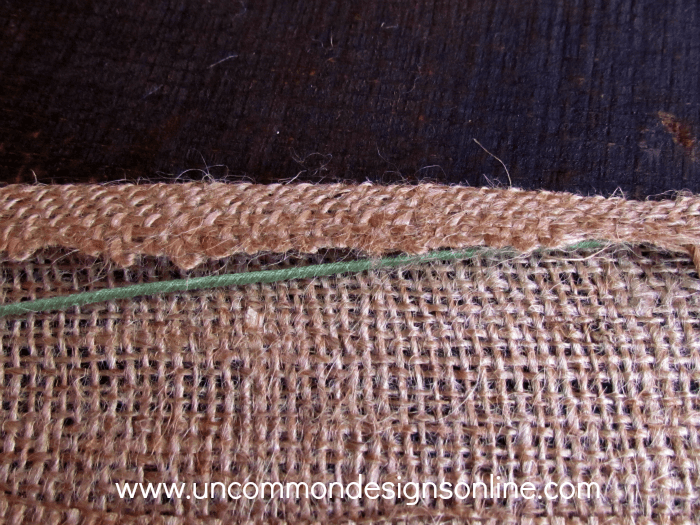 All you have to do is fold over the side of the burlap, insert the floral wire, and hot glue in place.  Easy peasy!  Do the same with the other side, but you may want to iron over more, depending on how wide you would like your banner to be.  Make sure to have the floral wire extend all the way down to the very tips of each side.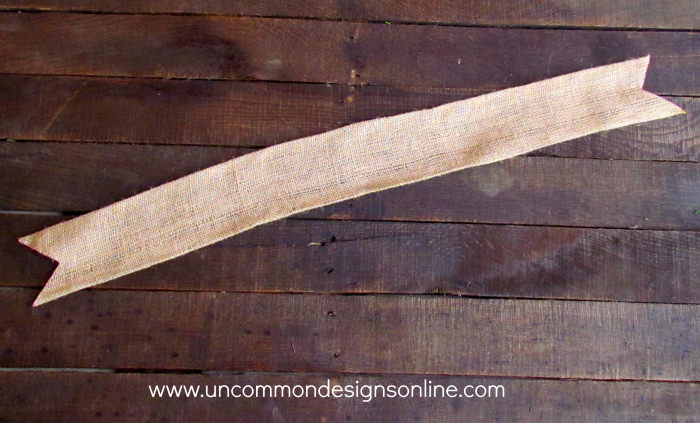 Now you will snip in the angled edges at each end and you are ready to stencil your lettering!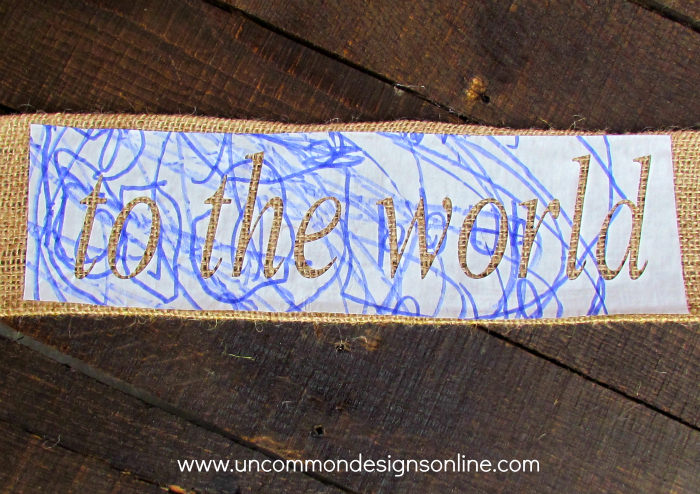 I used my Cricut to cut out a freezer paper stencil.  Don't you love the fancy design my freezer paper came with?  Just kidding!  The girls thought that it made a wonderful art paper roll and mommy just thought that was fantastic… right!  Anywho… I then painted in the letters with black acrylic paint and let it dry.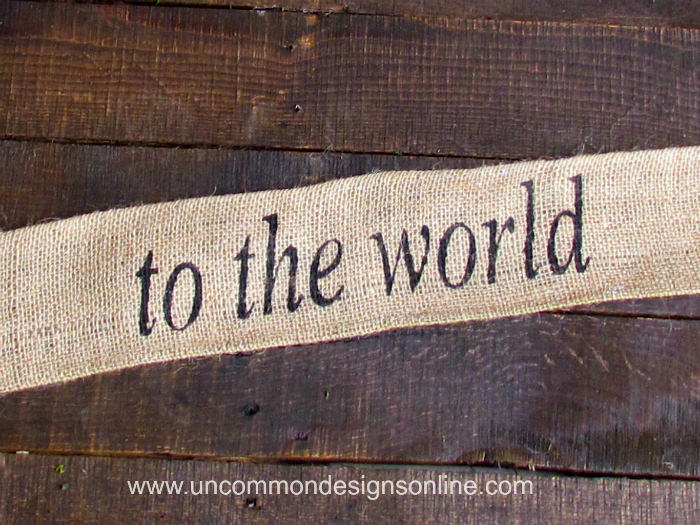 The next step is to fold each tip toward the middle just beyond the lettering toward the back side.
You will simply fold out the sides so that they will go past the first crease that you made.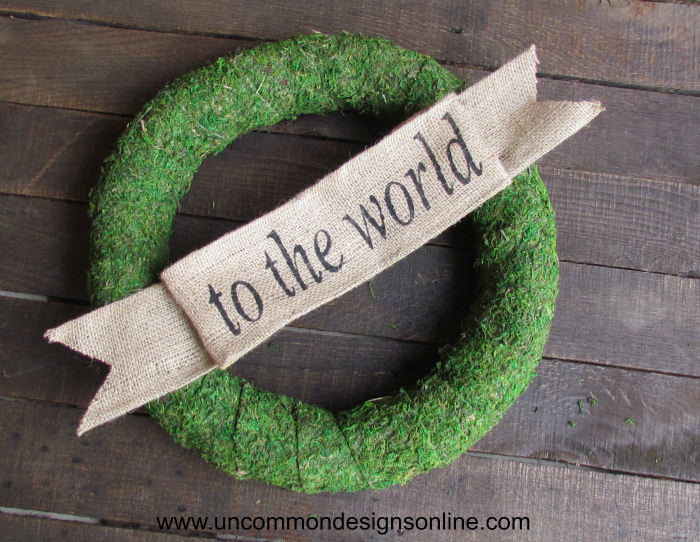 Now you can glue or  pin your wreath banner in place and you are done!  Voila!
Here it is again as part of my  Joy to the World Mantel.  Don't worry… we will show you how to make the Joy lighted letters in just a few days!  Enjoy decorating your homes and preparing for the holidays!
The following two tabs change content below.
Hey y'all! I am Trish and the creative voice behind Uncommon Designs. I adore party planning, holiday celebrations, and all things crafty! I am so excited to share my creative adventures with you!
Latest posts by Trish Flake (see all)