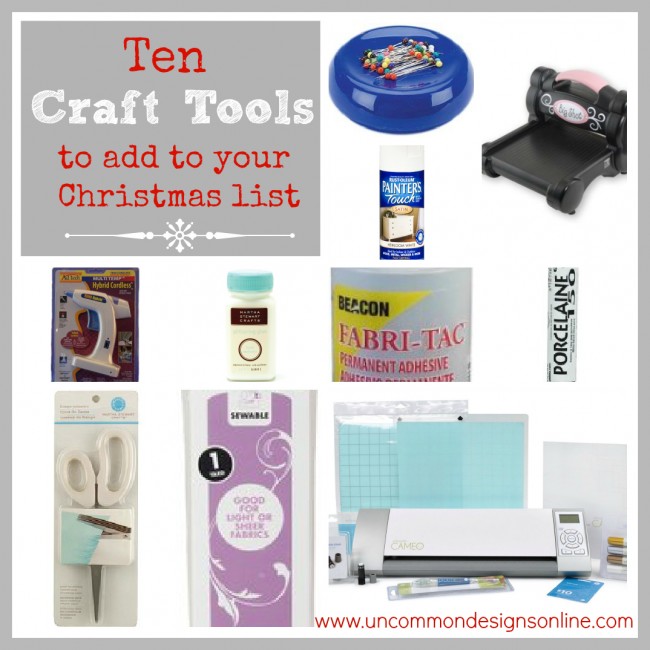 With all of the talk about Black Friday sales and Cyber Monday deals, it got me thinking about what I want for Christmas this year.  Anything crafts, of course!  As per usual, my brain then started thinking about all of the fabulous craft tools that we have had a chance to try out and which ones I wanted to tell you guys about, just in case you are coming up with a list for yourself…
10 Craft Tools to Add to your Christmas List 
Sizzix Big Shot Die Cut Machine
Can I tell you how much I love this thing?  It has saved so much time cutting out shapes and patterns for our projects that it isn't even funny.  It will cut multiple sheets of paper and will even cut multiple layers of fabric! The best part is that that they sell the die cuts at all craft stores and online.
If you have never used this adhesive you are so missing out!  Fabri-Tac glue works like hot glue without the heat.  It is designed to be washable, dries clear, and is acid-free. My favorite part is that if I want to take a project on the go, but can't bring my glue gun, I bring this!  This also comes in very handy for projects for the kiddos because it dries super fast and it is safe to handle.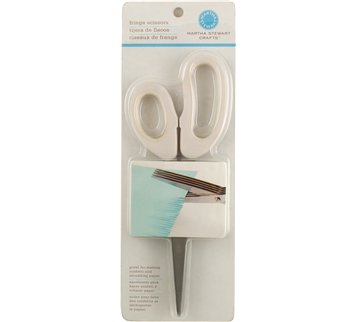 Martha Stewart Crafts Fringe Scissors
You may remember the Thanksgiving placemats that we made with these bad boys?  I haven't had this one long, but it was so much fun to use!  I plan on using them to fringe some crepe paper for New Years and who knows what else!
Heat'n Bond Lite Iron-on Adhesive
This is a daily must have for both Bonnie and I.  Any time that we do appliqués of any type we always use this to adhere the fabrics together.  We simply stitch around the appliqué and it doesn't leave any residue that will gunk up the needle on your sewing machine. This is far better that the webbing-type adhesive, especially when it comes to removing the paper backing!
Martha Stewart Crafts Glitter Glue
I don't know what the magic formula is for this stuff, but it works wonders!  It is a little thicker than regular glue and I love that it comes with it's own brush.  Brings back memories of being so excited to use rubber cement as a child.  I guess I have always been a crafting geek!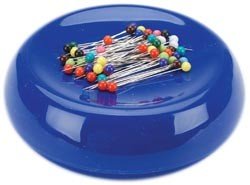 I have to confess that I don't have this, but I have been jealous of Bonnie's for quite some time now.  She also told me to make sure to add it to the list!  This handy pincushion is magnetic and if you put it on your ironing  board, it will stick to the board and the pins will stick to it.  So, Santa, if you are reading this… I'll take one of these 🙂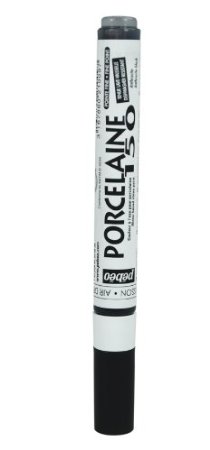 Do you remember Bonnie's super cute Thanks A Latte teacher gift? Well, she used this super fine tip porcelaine marker to paint on regular china and it looked fabulous.  This marker can be air-dried or baked and will stay on the china… even after washing!
Rust-Oleum Heirloom White Spray Paint
After using nearly every brand of spray paint, we are a fan of Rust-Oleum's Heirloom White above any other off white paint.  It covers better and requires less coats, overall.  I would also say that the color is just so pretty and is the perfect neutral color for a ton of our projects!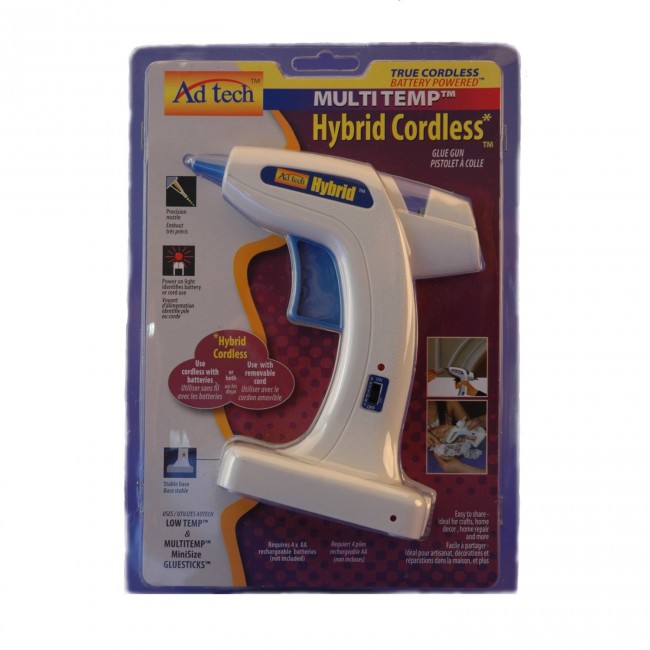 This glue gun sure does make a crafter's life much easier.  Not only is it multi-temp, it is cordless!  Not only is it cordless, you can prop it up right on its bottom.  Love!
Yep.  This one pretty much speaks for itself!
What do you have on your Christmas list this year? Need a few more ideas? Be sure and check out our Top Creative Gifts for Crafting and DIYs. 
this post contains affiliate links
The following two tabs change content below.
Hey y'all! I am Trish and the creative voice behind Uncommon Designs. I adore party planning, holiday celebrations, and all things crafty! I am so excited to share my creative adventures with you!
Latest posts by Trish Flake (see all)