Make a Washi Tape Wall Frame…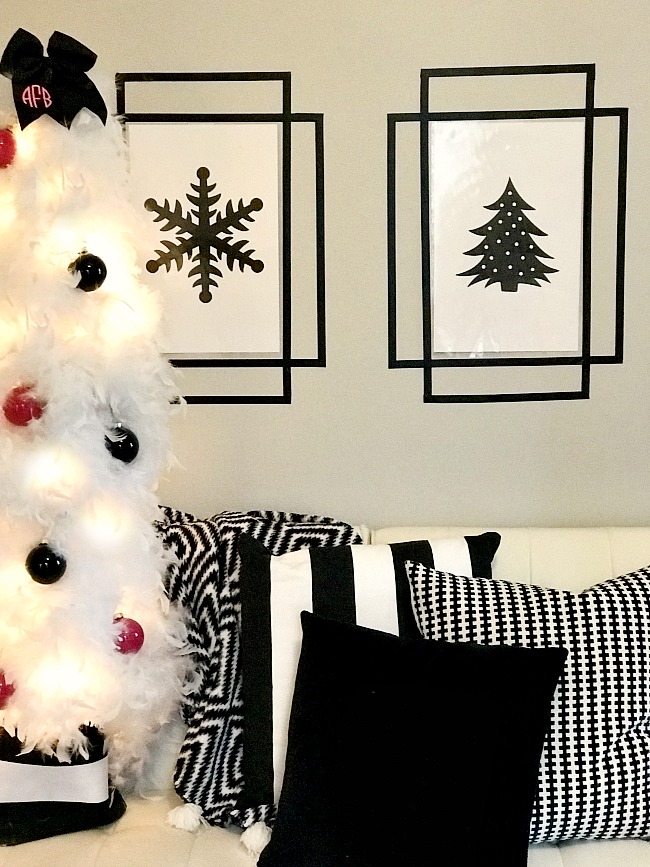 If you have been around this blog for long, you know how much I love adding a little tape to just about anything to give it a quick upgrade. It always amazes me how a little bit of black tape can take any project up a notch.  I love taking something ordinary and making it my own and I love it even more when it doesn't cost much.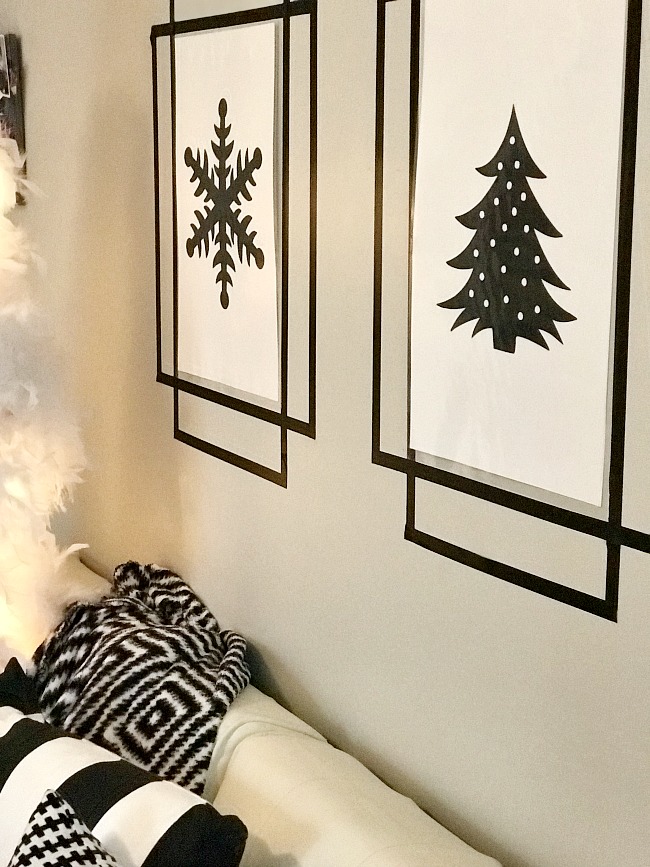 Don't you just love this wall art that I've created for Ann's room for Christmas? It is bold and pretty and just so simple to make. I can't wait to show you how!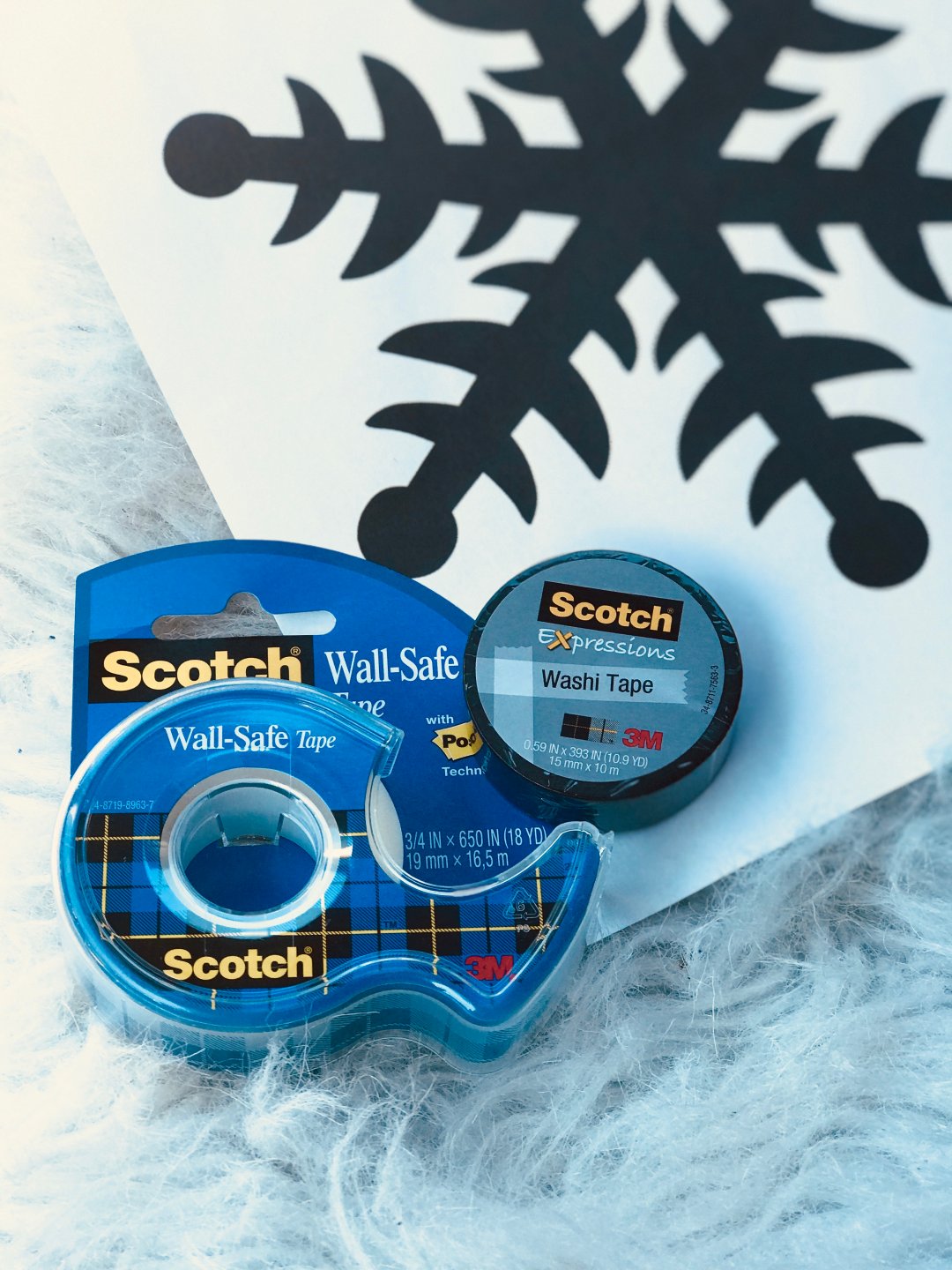 Feeling crafty? Hover over the photo to shop these great Scotch™ Brand products!
For this project you will need:
An 11 x 17″ print.  I had mine laminated
Ruler or Yard Stick
Today I'll  be using the solid black, but you can also use the Scotch® Expressions Glitter Tape. I almost used the gold glitter because it would be perfect for Christmas, but I really wanted Ann to be able to use these frames all year long.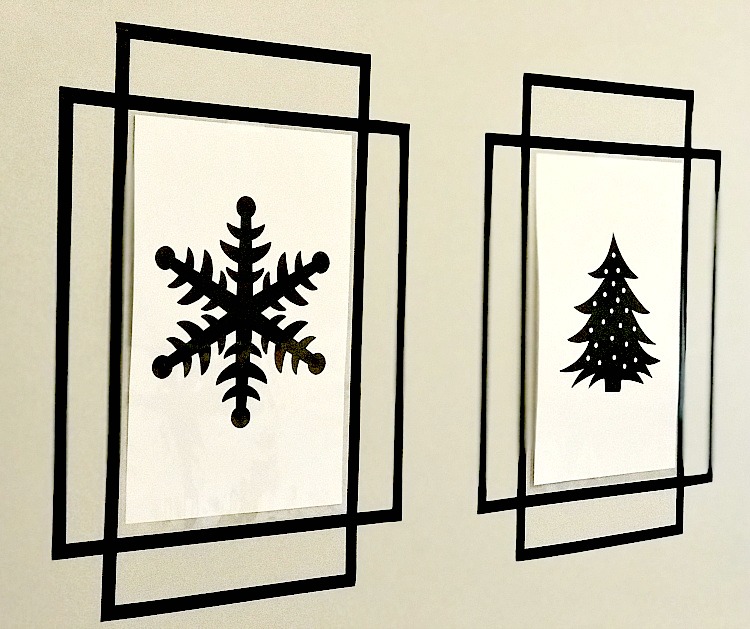 I downloaded two graphic holiday prints and had them laminated.
Now we can be hands-on with Scotch™ Brand!
I hung both pictures with the Scotch® Wall-Safe Tape. I love this stuff and Walmart just recently began to carry it. Using this tape, Ann will be able to switch out the pictures as she pleases.
You may want to use a level to make sure that both pictures are straight, level and even.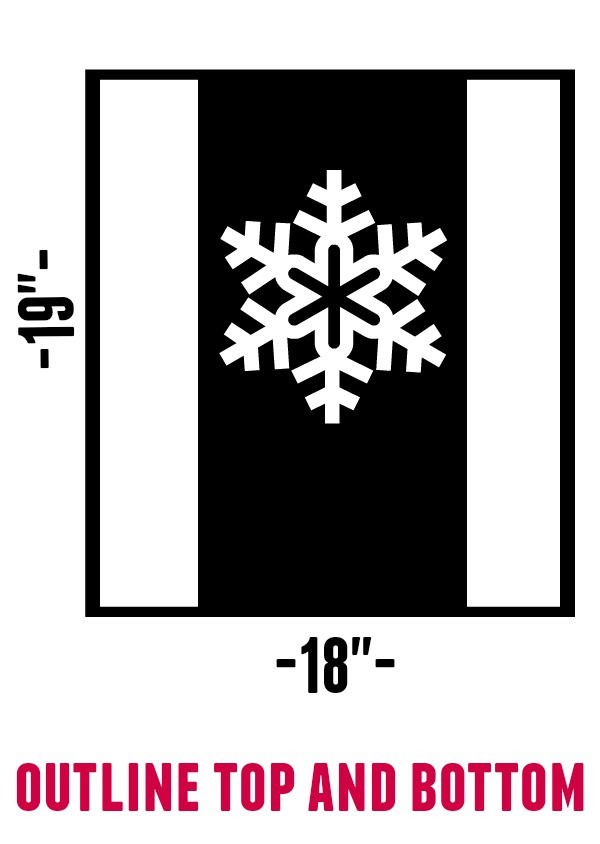 Use the black Washi tape to create a rectangle like you see pictured above. Measure out the pieces of tape ahead of time to make sure everything matches. To begin, I recommend putting the top and bottom pieces of tape right where the print ends. Repeat with each side.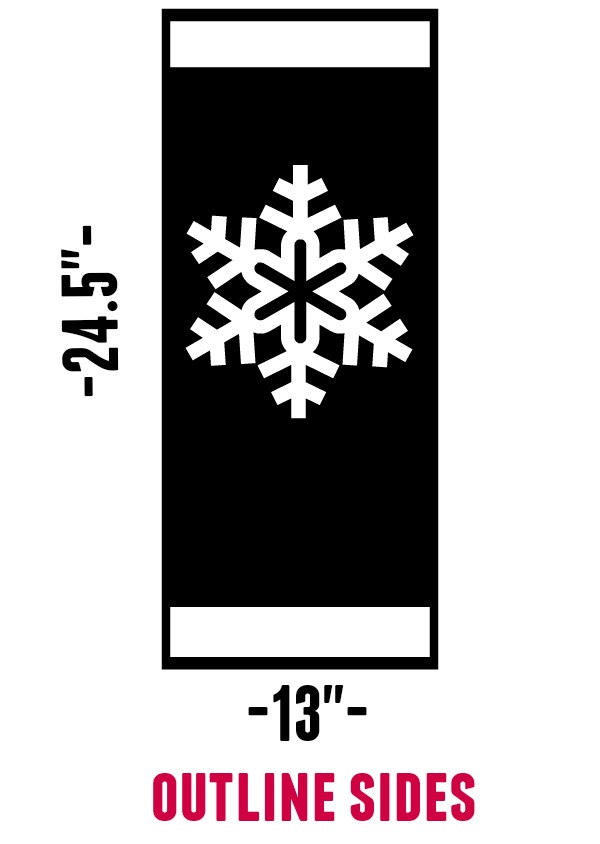 Now you will take the black Washi tape and create another rectangle with the measurements above. To begin shaping this rectangle, lay one piece of Washi tape right beside the print and they follow with the other pieces of tape.
This is what it should look like when it is completed. It may look complicated, but it is really just making two rectangles with Washi tape. This tape is forgiving if you need to make a correction and it is easy to cut for pretty lines.
I just know she is going to love it… I can't wait for her to get home! What a fun project that only cost me a few dollars to make. You can't beat that, friends!
The following two tabs change content below.
Hey y'all! I am Trish and the creative voice behind Uncommon Designs. I adore party planning, holiday celebrations, and all things crafty! I am so excited to share my creative adventures with you!
Latest posts by Trish Flake (see all)