This is a sponsored post written by me on behalf of Gorilla Glue. All opinions are 100% mine.
Make a bedside table in just 30 minutes!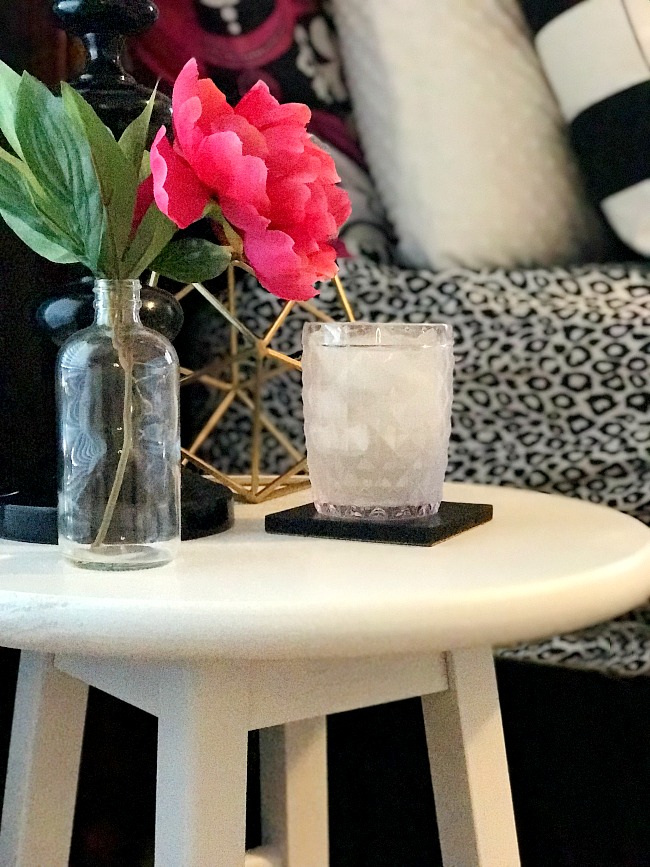 My oldest daughter was in desperate need of a new bedside table. We have actually never purchased one for her. We've been using a hand-me-down table that has seen better days. Now that she is older, she needs more surface area for knick knacks, glasses, her phone, a glass of water… you get the idea. A girl needs her space. I didn't have a lot of money to spend or time to invest in the piece, so I had to get creative.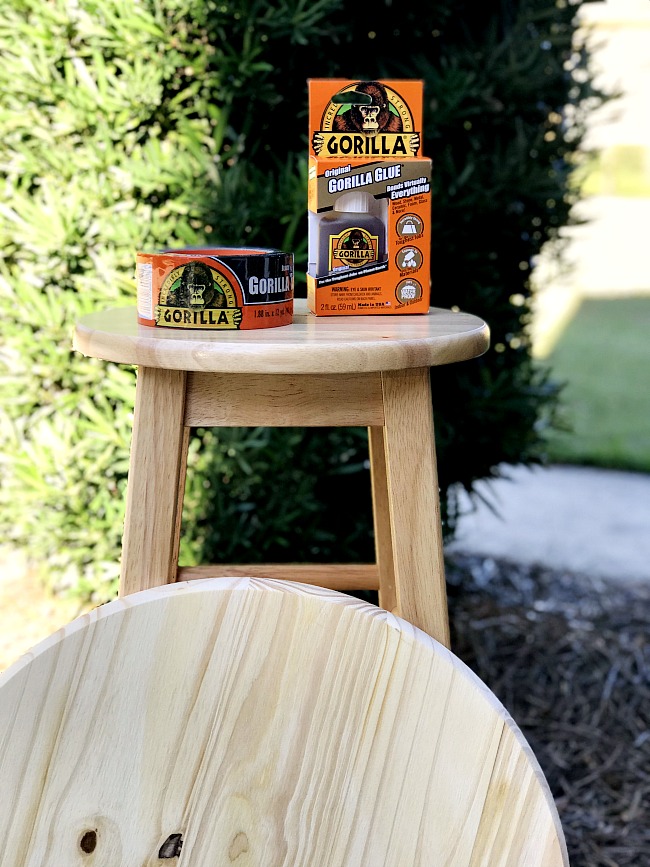 I found this handy table top at the Home Depot for less than ten dollars and this is just an ordinary stool. All I needed to do was attach the two pieces together.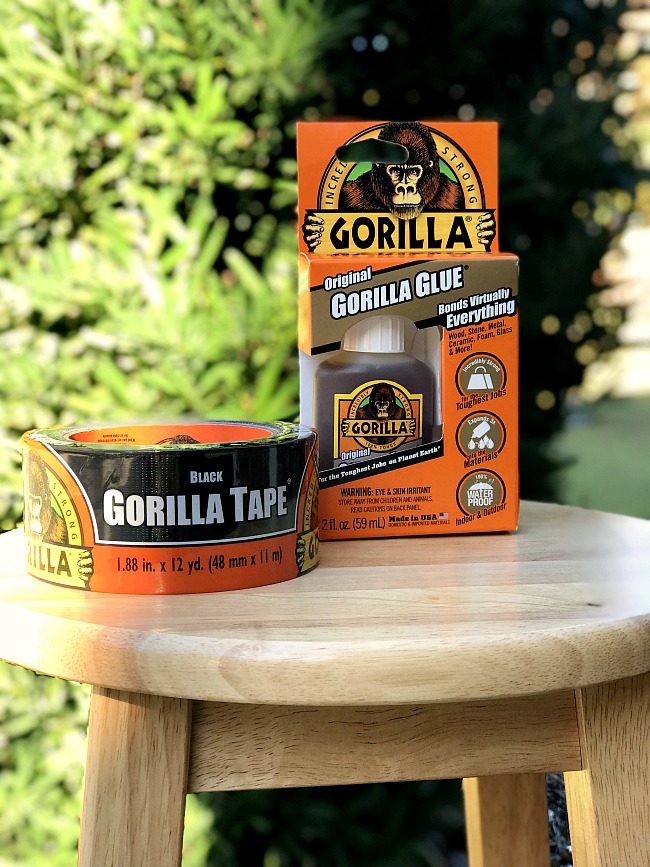 The good news is that it only took a couple of supplies to put the table together. The even better news is that there are no power tools required. I was able to put it together with Gorilla Glue and Black Gorilla Tape that I picked up from Home Depot.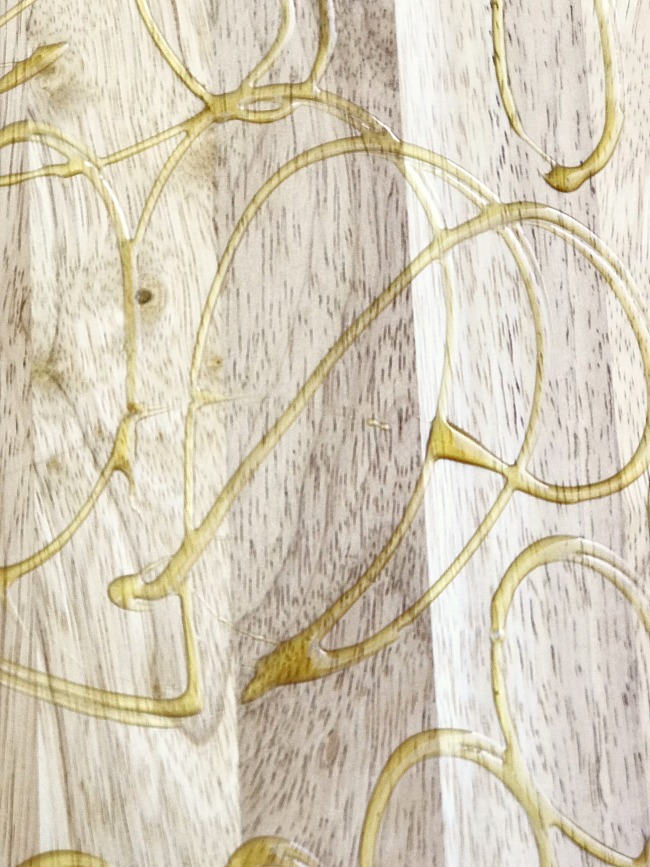 To begin, I made sure that both pieces of wood were clean and I followed the directions on the back of the  Gorilla Glue container. I moistened the wood on the back of the round disk and applied the glue.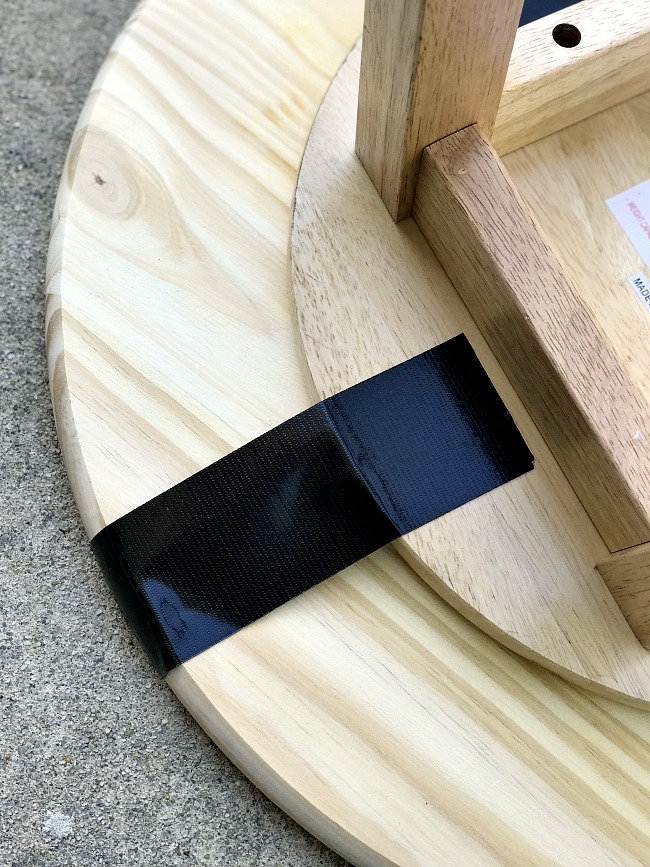 I placed the stool directly in the middle of the table top and used the Black Gorilla Tape in place of clamps to ensure a tight fit of the two pieces.
This process was so simple. Gorilla Tape is so durable and is made with a double-thick adhesive, strong reinforced backing, and a tough all-weather shell, this duct tape is great for projects and repairs both indoors and out. Gorilla Tape sticks to smooth, rough and uneven surfaces, including wood, stone, stucco, brick, metal and vinyl. It is so strong, but you can actually still tear it by hand.
After the glue cured, I removed the Gorilla Tape and spray painted the table.
It was just what the room needed and my daughter is thrilled to have more space.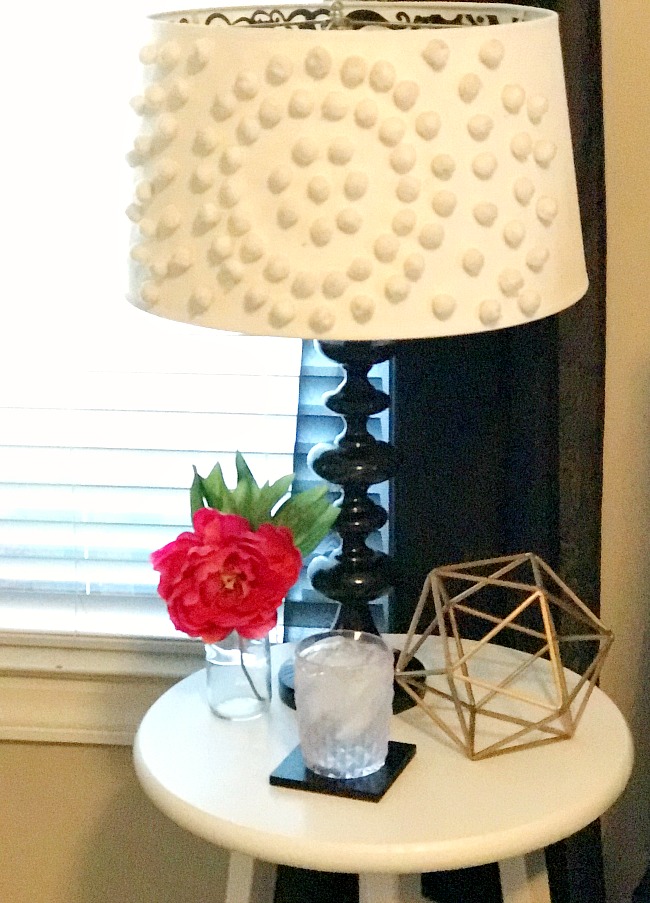 I love that she has more room to keep things out of her bed and off the floor. No more missing glasses or sleeping with her phone.  Score!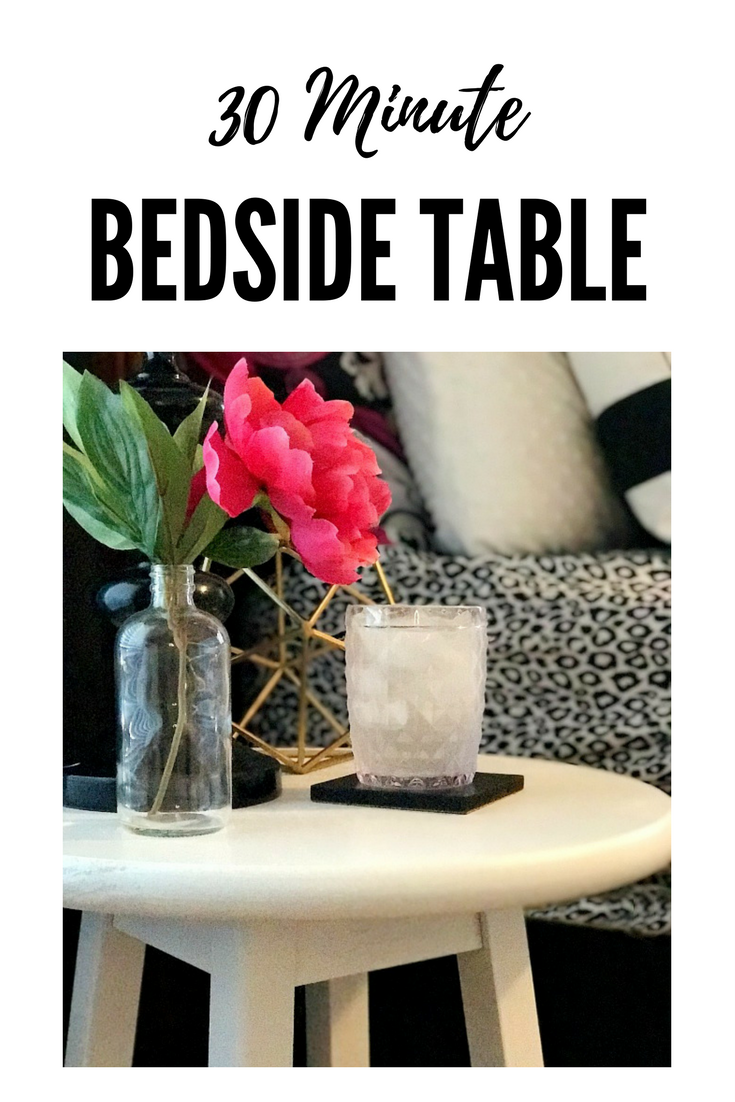 Be sure to enter for a chance to win a $250 Home Depot Gift Card!
Gorilla Tape $250 Home Depot Gift Card Giveaway

The following two tabs change content below.
Hey y'all! I am Trish and the creative voice behind Uncommon Designs. I adore party planning, holiday celebrations, and all things crafty! I am so excited to share my creative adventures with you!
Latest posts by Trish Flake (see all)