This is a sponsored post written by me on behalf of Deep River Snacks. All opinions are 100% mine.
We are just a few weeks shy of Thanksgiving and this time of year I find myself feeling so grateful. If I'm being completely honest, this time of year also brings its own share of excess. Decorating for the holidays, gatherings, gifts, sweets… these are all wonderful things, but how much joy are they bringing you?
I find that most years, once the holidays have passed I'm completely worn out and I've gone overboard somewhere along the way. Sometimes I overspend or over eat or even spend so much time prepping for the holidays, I miss what is the most important part… giving!
Giving looks different for everyone, but I am challenging myself to give more of myself than ever before. Will you join me?
In the past we've had an advent calendar full of treats and goodies. The kids would have so much fun seeing what they received each morning. There will be a spin on that this year. Each day of December I will have a giving challenge for the kids. I can't wait to see us all feeling a little more humble and enjoying the spirit of giving as we approach Christmas this year.
How will we "Give a Chip" this holiday season? I have a few ideas up my sleeve like caroling at the retirement home next to our neighborhood and making small gifts for the residents. I also hope to take our Granny shopping, bake cookies for neighbors and have the girls give some gently used toys and clothes to our local community outreach.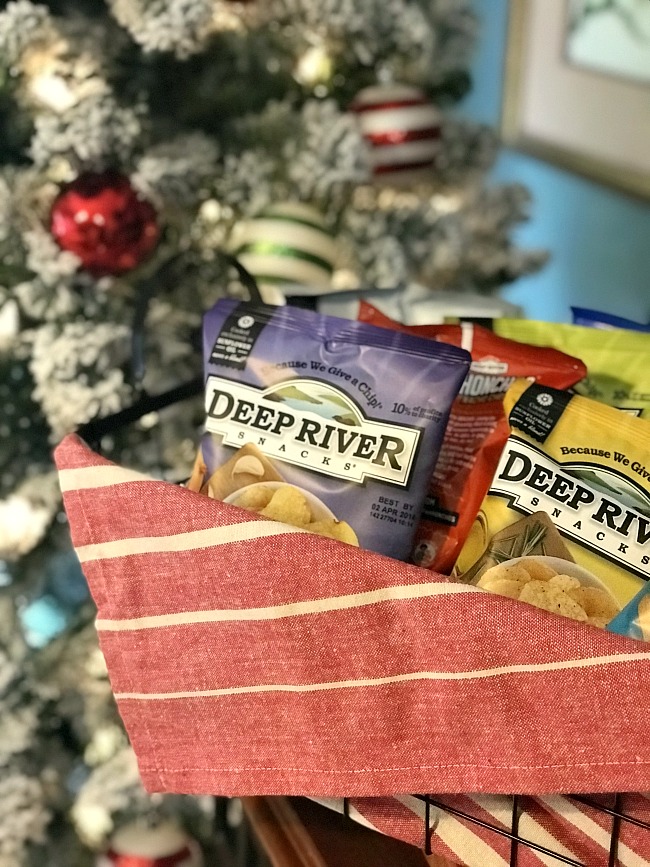 Guess who else loves giving? Deep River Snacks!
Deep River Snacks is a mission-driven brand of all natural kettle chips based out of Deep River, CT. Not only do their chips taste amazing, they "Give a Chip" about crafting the world's best tasting chips, using simple non-GMO ingredients, and using their brand as a platform to give back.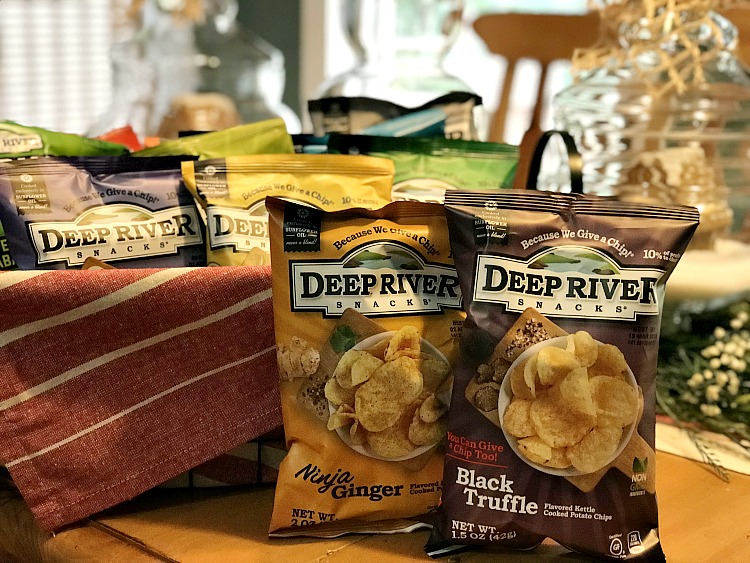 On the back of each bag you'll find information about charity partners that have personally affected an employee and they're committed to donating 10% of net profits to charity each year. Deep River Snacks can be found nationwide.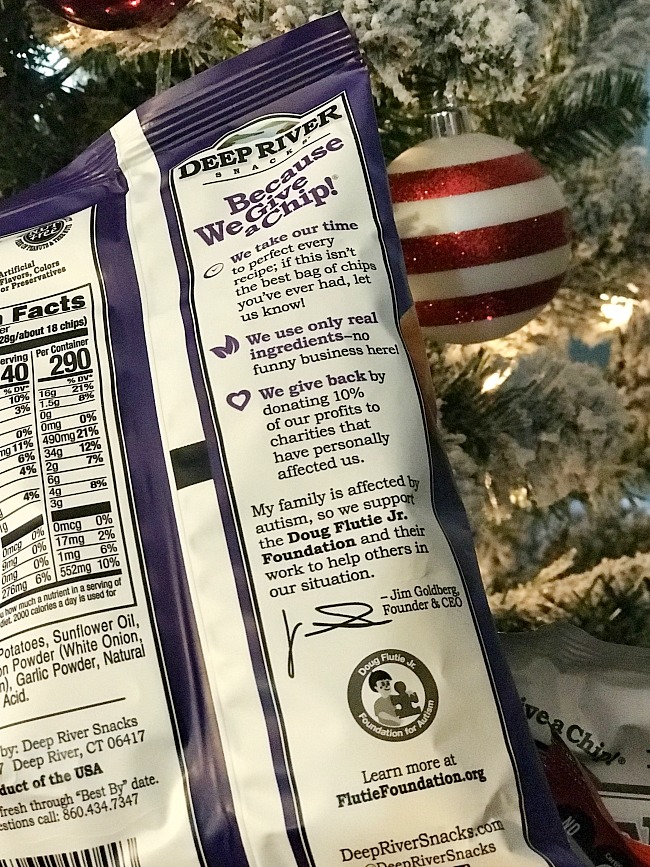 Isn't that just so selfless in today's world? This is a company that I can wholeheartedly stand behind.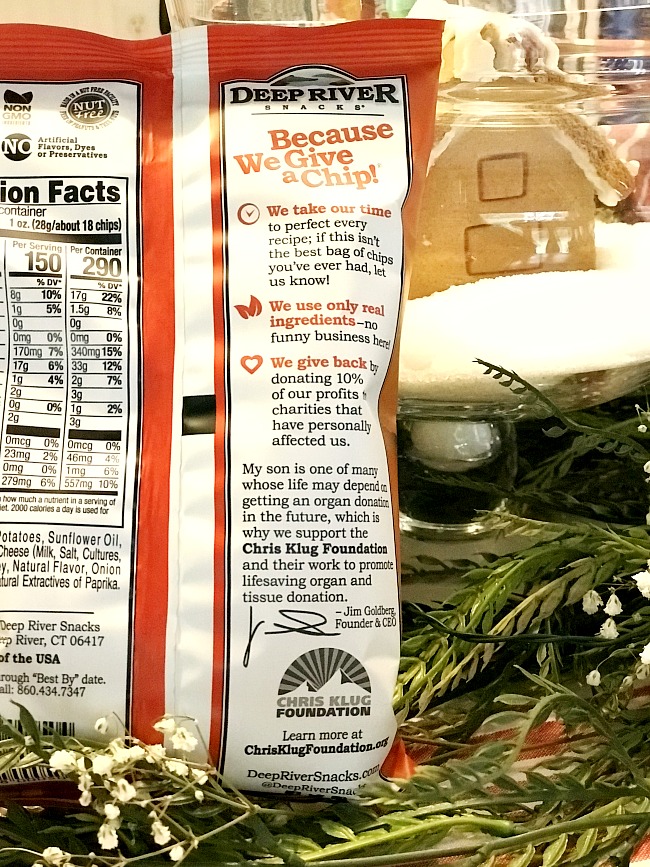 What will you and yours do this holiday season to give back? Click here for a coupon offer for savings!
Deep River Snacks can be found at Walmart, online at Amazon and at these retailers: https://www.deepriversnacks.com/find-us/.
The following two tabs change content below.
Hey y'all! I am Trish and the creative voice behind Uncommon Designs. I adore party planning, holiday celebrations, and all things crafty! I am so excited to share my creative adventures with you!
Latest posts by Trish Flake (see all)