Get those phone photos off of your device and displayed in your home!
This post was sponsored by Groovebook, but all opinions are our own!
My goal this year is to get all of those beautiful photos off of my phone and into the real world. I'm so grateful to team up with Groovebook to help meet that goal. I'll be honest.  I'm on my phone and on the computer so much that I rarely print any of my pictures out.  I can look at them whenever I'd like, but I hadn't really thought about how that might affect everyone else in my life.  Just the other day, my youngest daughter found a large stack of photos in my bedside table and she had a blast looking through them.  She would hold them up and giggle and smile and ask me if that was her.  Seriously folks…. none of them were her!
I instantly had this wave of mom guilt.  It was severely magnified when she asked me where her stack was.  Bless her sweet heart, there was no stack for her!  I needed a solution to get my random cutie pie pictures into a big stack for her.  Thankfully I was introduced to  Groovebook by Shutterfly. Let me tell you… I now have an entire book of 4 x 6 pictures of all of this girl's crazy antics.  I can keep them for myself or send them out.  I plan on sending this picture of Goofball Lauren to her grandparents.  They would love seeing her wearing a llama pinata… totally crazy cute.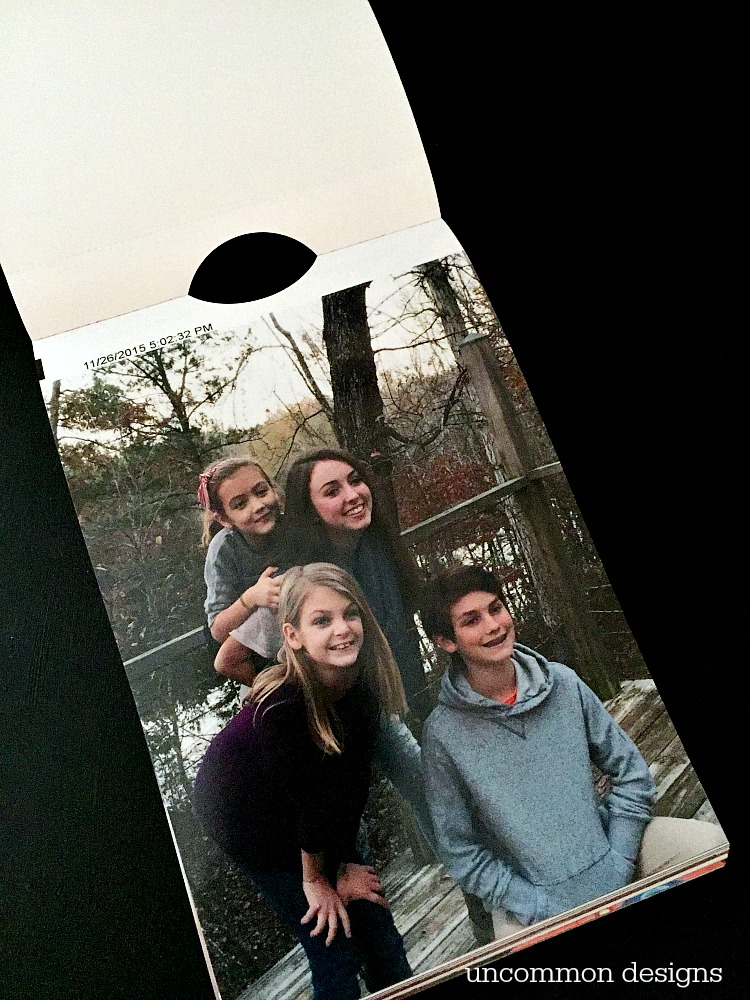 Do you want to know the best part?  The costs is so low… $2.99 per month to receive up to 100 4 x 6 inch photos in a cool book where you can keep them, tear and share, or display in your home.  That is so little in terms of cost.  Right now, you can even try it out for free.  Just visit the Groovebook site for more details!  Once you download the app you can create a book in just minutes right from your phone!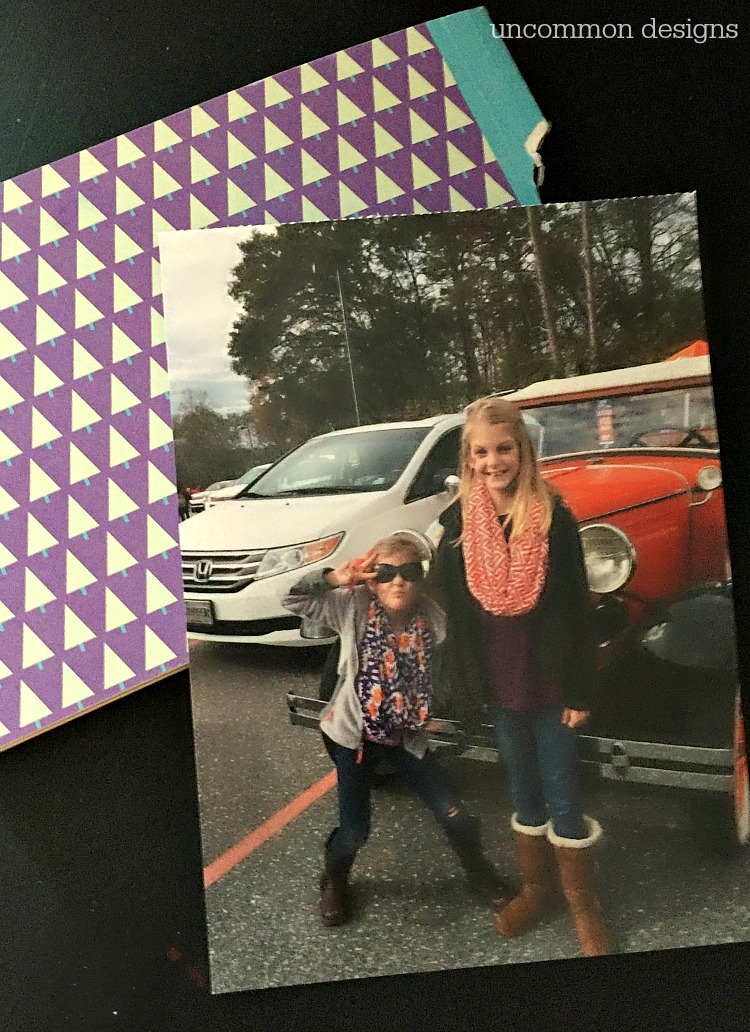 I love having the prints to flip through.  It totally reminds me of my childhood.  My mom loved to take pictures, so we had thousands in our home… I kid you not! My girls have each torn out their favorites and are having a great time.  Ann has some in her desk area and Lauren already has plans for a scrapbook.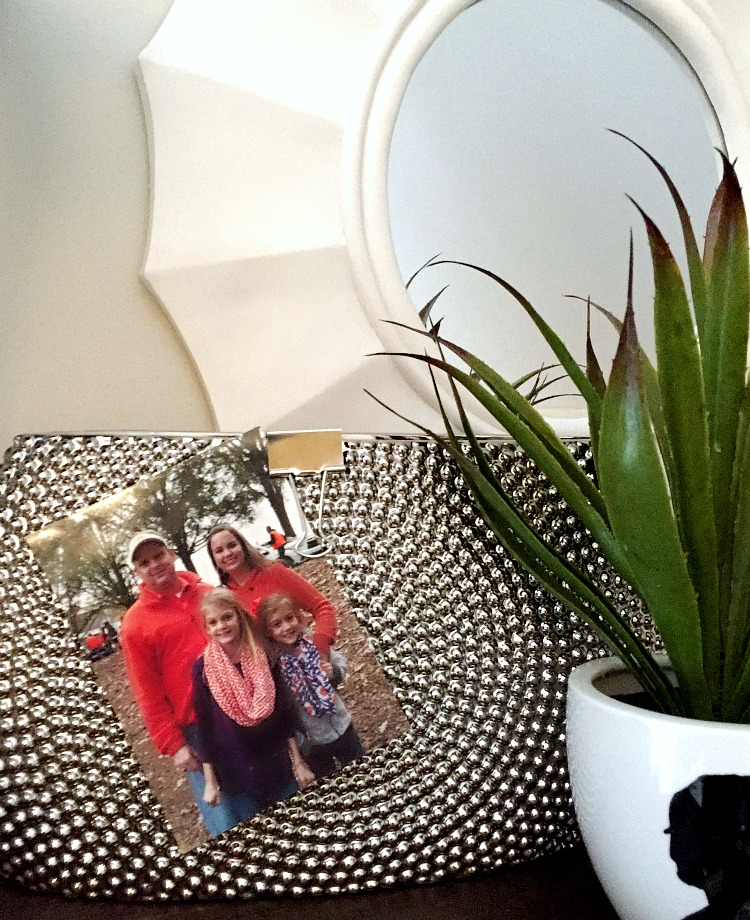 As for me, I have my favorites on display.  I didn't even have to buy a frame!  I used a binder clip and attached the photo right to a vase in my craft room.  Now that really is a project that costs next to nothing! Phone photos into home decor… priceless to me!
The following two tabs change content below.
Hey y'all! I am Trish and the creative voice behind Uncommon Designs. I adore party planning, holiday celebrations, and all things crafty! I am so excited to share my creative adventures with you!
Latest posts by Trish Flake (see all)