Do you ever have one of those projects that is just so big and it is so scary to even start?  Well, let me show you my craft room tour!  I am so excited to share it with you today as part of Country Chic Cottage"s Craft Room Tours.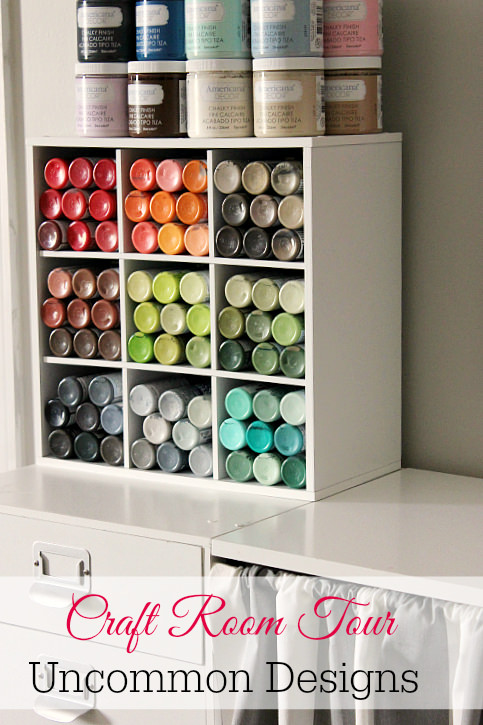 I adore what I do… but there is one drawback… all of the stuff that comes along with it!  Between paint, fabric, papers, knicks and knacks… I was a little over my head.  By a little over my head, I should say that it was in such dissarray that I was even embarrassed for my kids to go up there.  They could get hurt!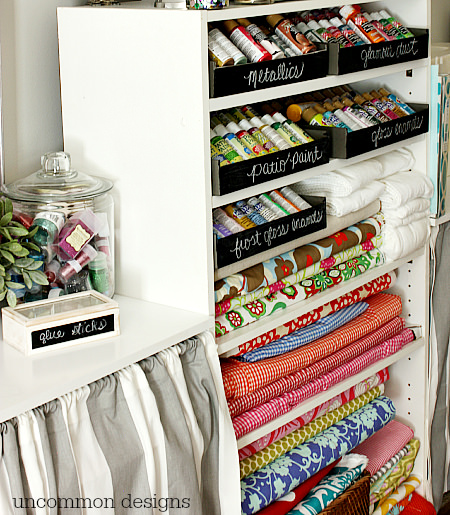 Things are under control now… thank goodness!  Over the last year, I have been collecting things to put my craft room in order and I finally am seeing the light.  I separated my room into a few sections.  Here you can see that I have converted some of the craft organizers from Michaels for paint storage and a bookcase and attached them together.  I have my fabric and some of my craft paints housed here and  a cookie jar full of glitter.  Doesn't everyone need one of those?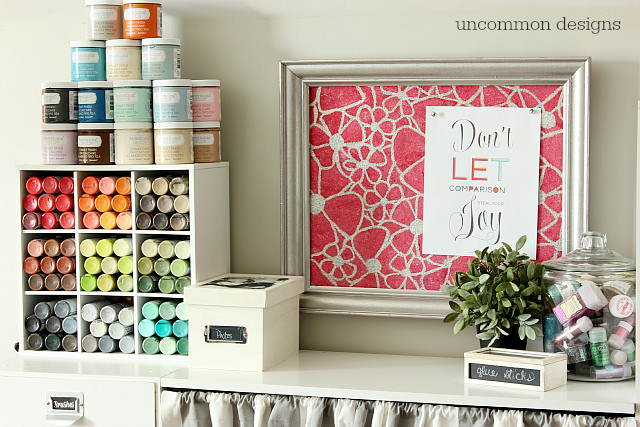 I have my acrylic craft paints organized in a divider by color.  This has helped so much and just looking over at all of that color makes me so happy!  My collection of Americana Decor Chalky Finish paint sits right on top.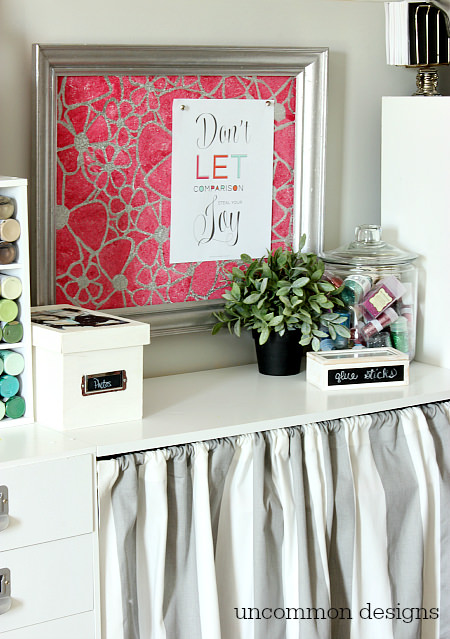 To hide the extra "stuff" that I hold onto… you never know when you'll need a paper maché egg right?  I decided to put a skirt under the desktop.  I simply hemmed the bottom and top and threaded a tension rod through to hold it up.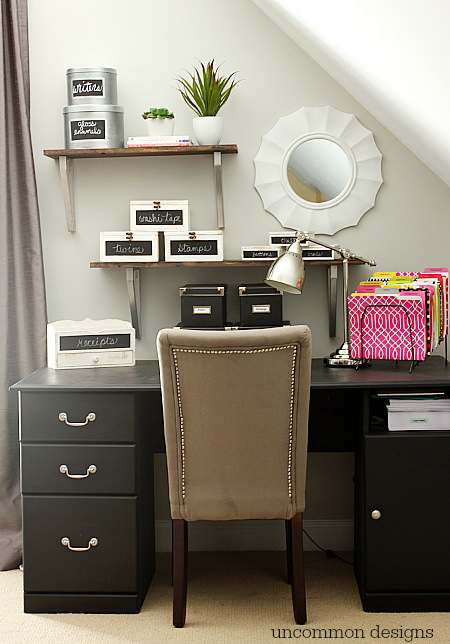 Now let's step into my office area… hee hee!  This is my desk and where all of the magic happens after the craft. Over the last couple of weeks, this area really has undergone a complete overhaul…
I loved this desk when we purchased it, but it really needed a little help and the hutch just wasn't working with the sloped walls in the room.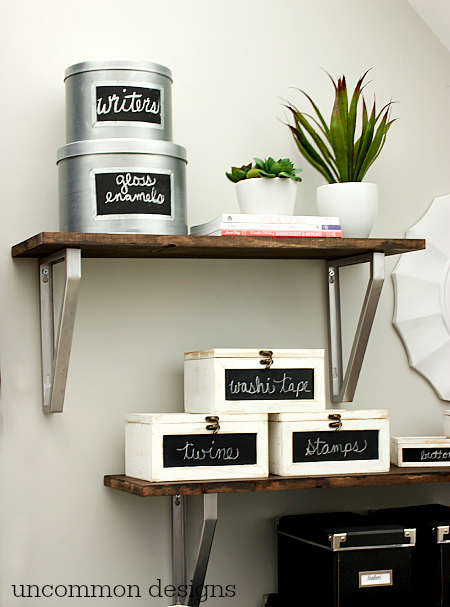 I removed the hutch from over the desk and installed simple shelving.  Now all of my boxes full of crafty goodness had their own spot.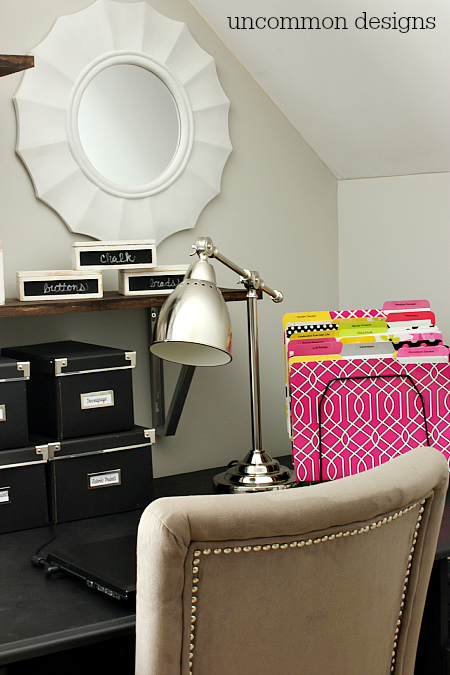 The desk was painted  and I added a new chair and lamp for better lighting.  Just having everything updated makes me feel more productive!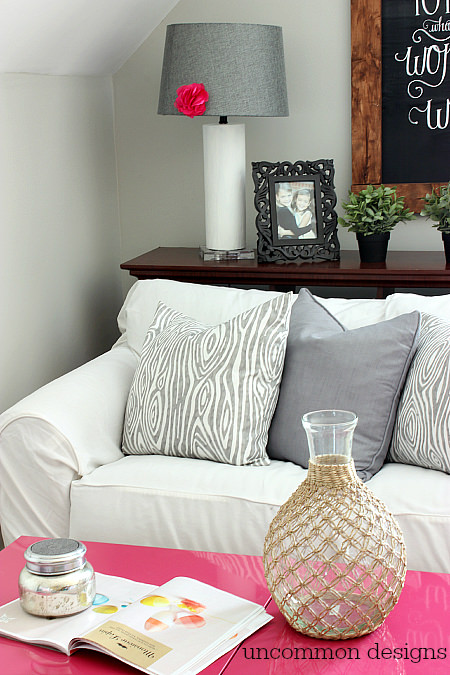 Finally, I made some new pillows for my couch and picked up these two adorable side tables at IKEA.  The lamp that I upcycled also got a darling flower and it really pulled the whole look together.  Now I have a place to relax and the kids can hang out here while I work.  I am loving it!
You can take a closer look at my Craft Paint Storage and how I organized it all.
The following two tabs change content below.
Hey y'all! I am Trish and the creative voice behind Uncommon Designs. I adore party planning, holiday celebrations, and all things crafty! I am so excited to share my creative adventures with you!
Latest posts by Trish Flake (see all)