Hi friends!  Are you ready for Spring?  Bonnie and I are both so ready for the weather to get warm and the grass to be green.  I thought I'd share one of my very favorite Easter projects with you guys today… thread wrapped Easter eggs!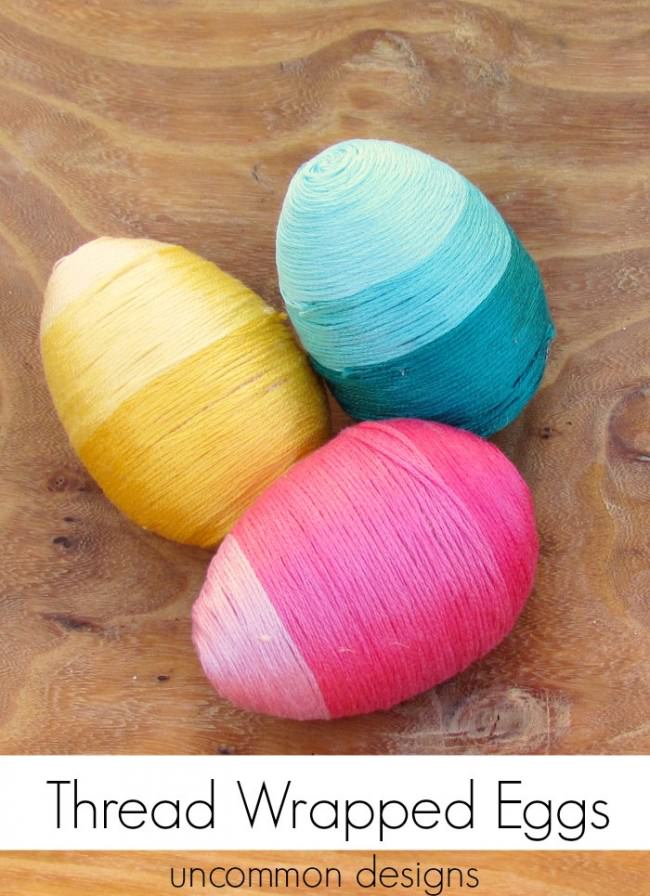 Want to know something that we haven't shared on the blog before?  These pretty eggs were featured in last year's Easter edition of Mollie Makes Magazine!  They even made the cover… yahoo!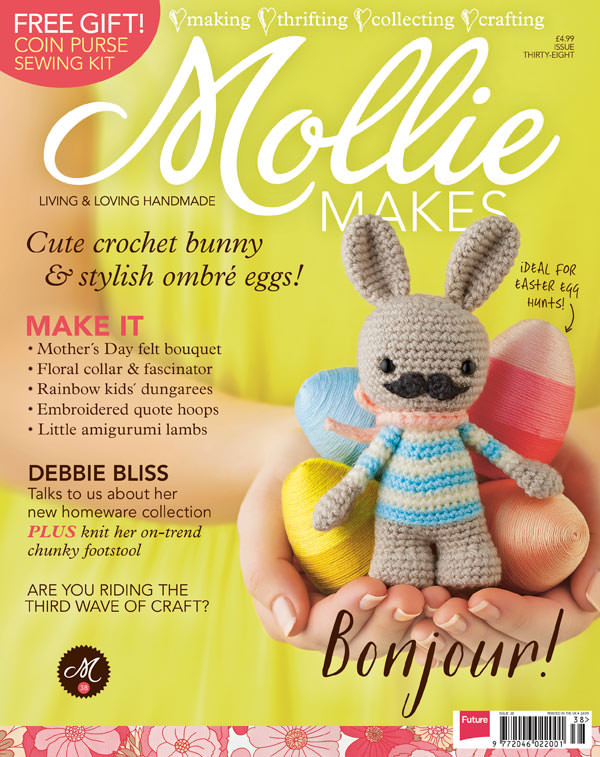 These eggs just scream happy and they are so easy to make.  They are perfect for a night of crafting on the couch while watching your favorite tv shows.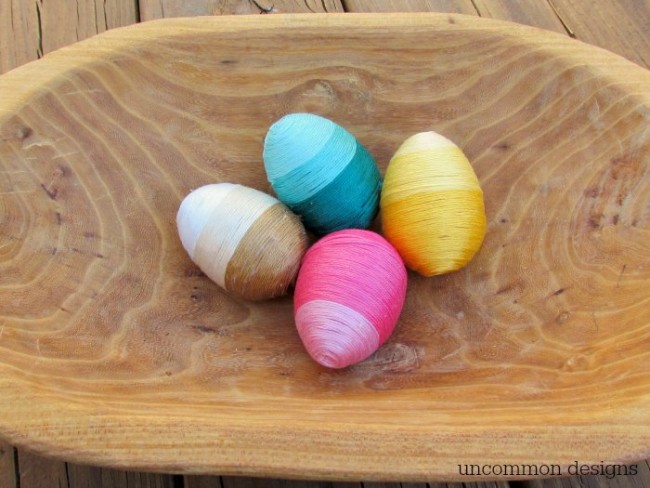 I have to admit, I had so much fun shopping for the embroidery thread to make these eggs.  Have you visited the thread department lately?  The color selection is so much better than it was when I did cross stitch as a child.  Just look at those vibrant shades.  I couldn't stop at one color per egg, so I decided to make them ombre for more gorgeous color!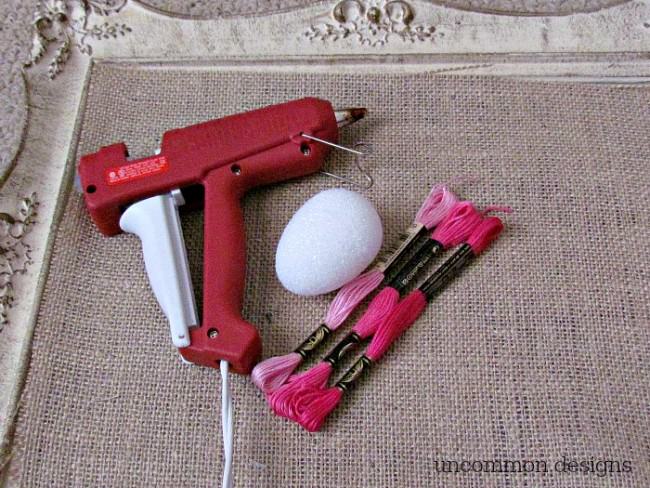 Let's gather our supplies!  You'll need styrofoam eggs, three varying shades of embroidery floss, and a hot glue gun.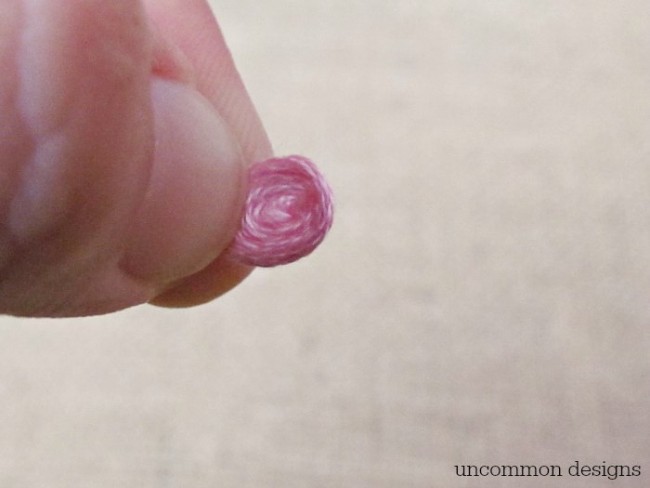 To begin, roll  the embroidery floss in a small coil.  I did about four rows and then glued it to the tip top of the styrofoam easter eggs. This will help you have some control on how the process will work and will give a polished finished (aka… lack of a hot mess).
Continue going around the egg adding a dab of hot glue as you go around.  It should now be coming together at this point.  When you get about a third of the way down, clip your thread and get ready to add your next beautiful color.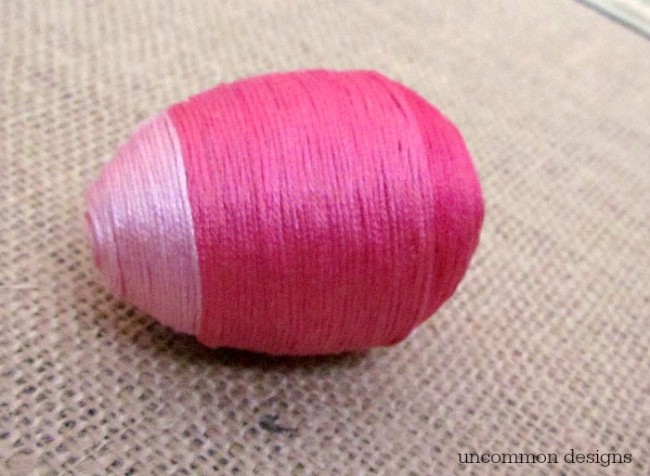 Continue until you are ready to begin the next color and then finish that one out, too!  Now that you are finished, use them for all sorts of decorations!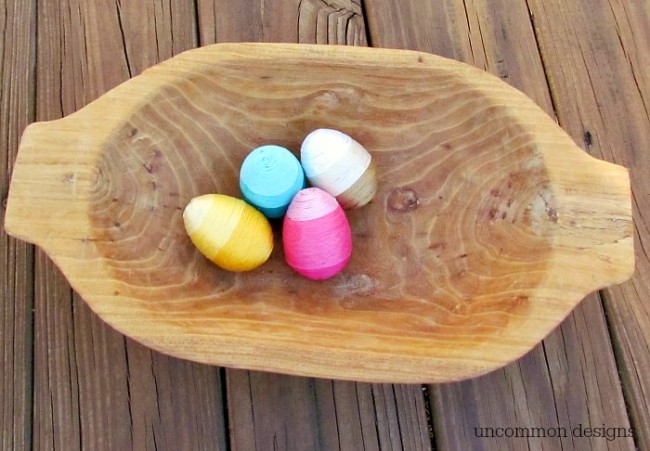 Here are a few more ideas for fun with Easter Eggs this Spring…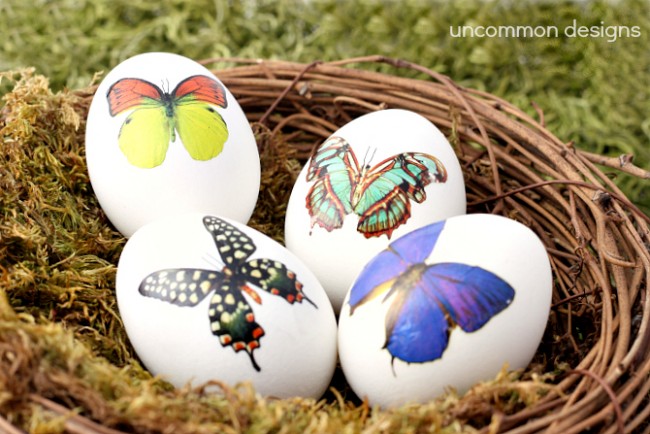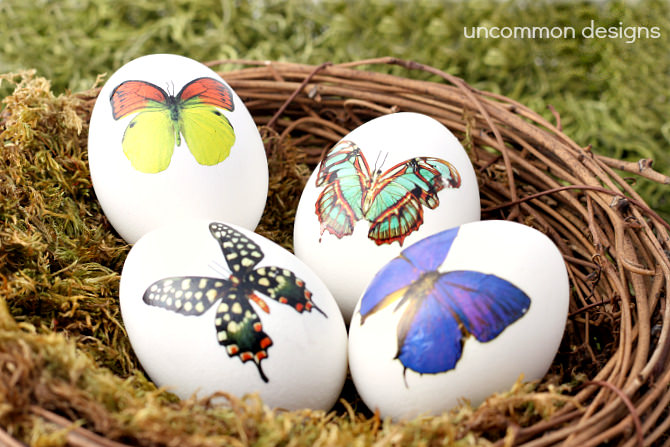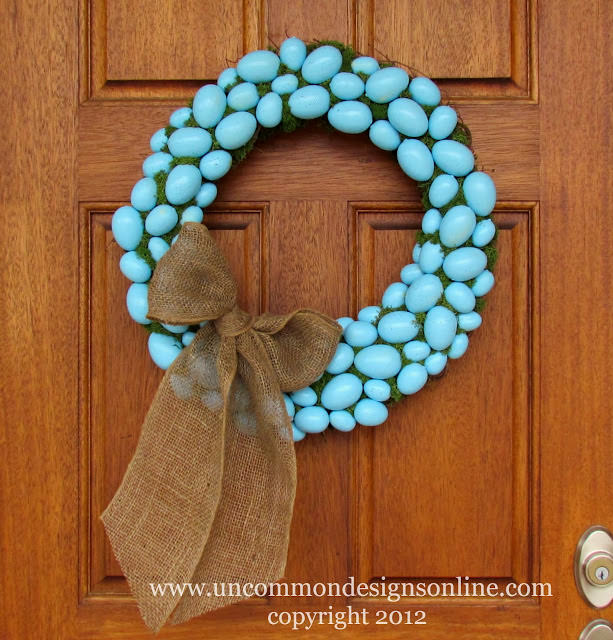 Robin's Egg Blue Easter Egg Wreath 
The following two tabs change content below.
Hey y'all! I am Trish and the creative voice behind Uncommon Designs. I adore party planning, holiday celebrations, and all things crafty! I am so excited to share my creative adventures with you!
Latest posts by Trish Flake (see all)