I am now in love with simmering potpourri…
Seriously…. I have channeled my inner 1970's dinner party hack self and finally created my own recipe for simmering potpourri. My house smells amazing and I think this could be my favorite DIY gift idea ever! Everyone should enjoy the aroma of fresh fruit and spices and all the goodness of these wonderful seasons. Today I am going to show you how to package up a jar of holiday simmering potpourri for you to share the love.

Today is also a very special day because these beautiful jars are part of Stacy at Not Just a Housewife's Styled x3 series. Three of us have used these very jars to make our own project. You have to check out Brittany from Pretty Handy Girl and the project from Stacy at Not Just a Housewife. So much eye candy the creativity is beyond amazing! Such an honor to work with them!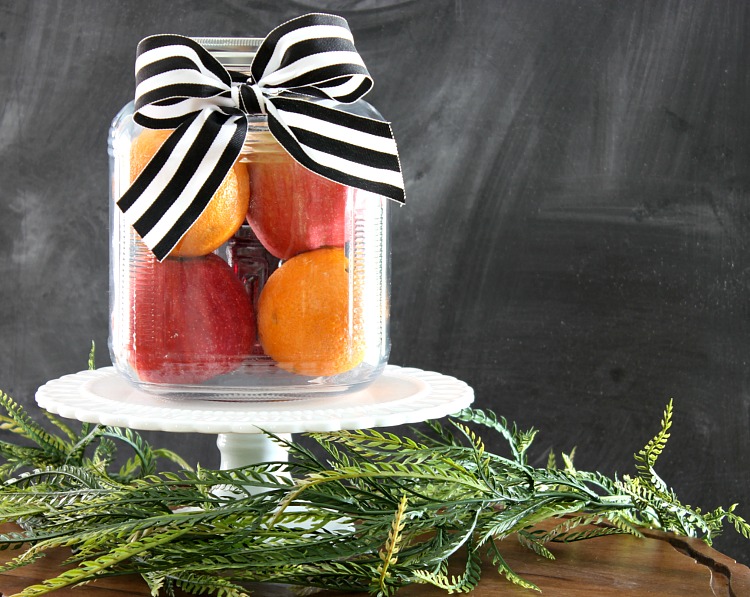 Let's get started on how I put together this gift of heavenly smells. First, you'll need what is called a cracker jar. You can find them just about anywhere that sells glassware. Amazon, Target, WalMart, World Market… you get the idea. I also highly recommend my very favorite black and white striped ribbon that I stock up on every time I go to WalMart. Yes, I am aware of the problem I have and no I have no plans to fix it!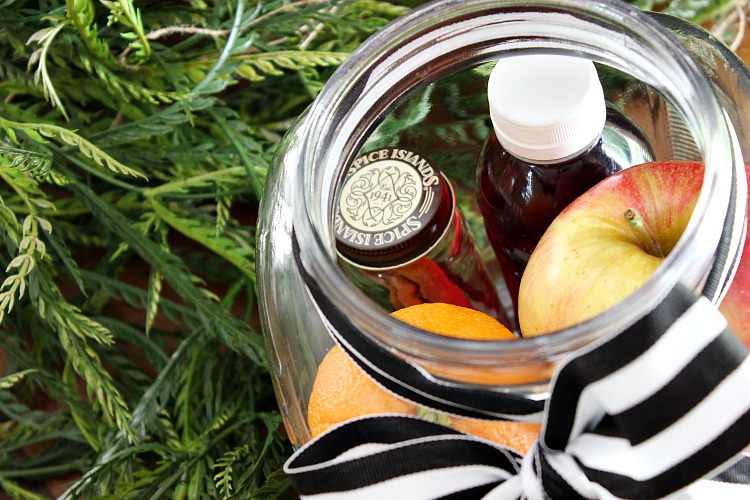 Here are the ingredients I used:
2 Oranges
2 Apples
1 Vanilla Bean
1 Teaspoon of Whole Cloves
2 Tablespoons of Vanilla Extract
3 Cinnamon Sticks
1 Small Bottle of Cranberry Juice
These are all just recommendations. You can add anything you wish that you love the smell of! I really was hoping for fresh cranberries, but they are not in our stores yet.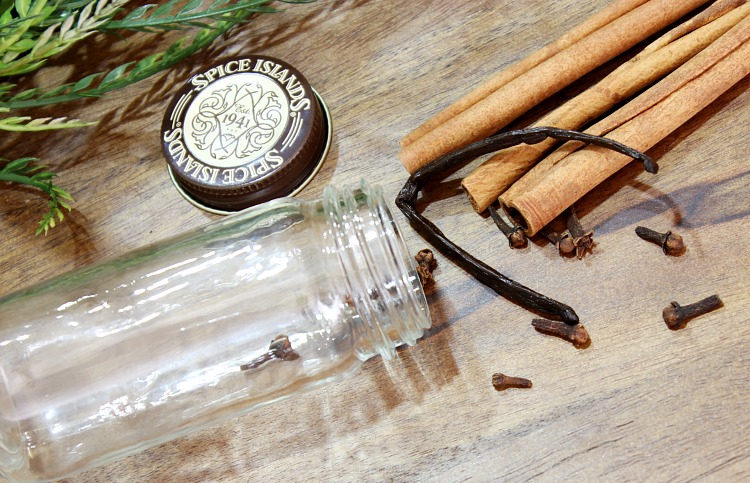 To assemble all of the goodies in the jar. I used the spice jar from the vanilla and put in the vanilla bean, the cinnamon sticks and the cloves. For the liquid, I simply poured out a tiny bit of the cranberry juice and filled it up the rest of the way with the vanilla. Add in your fruit, close it up and tie a pretty bow. Voila!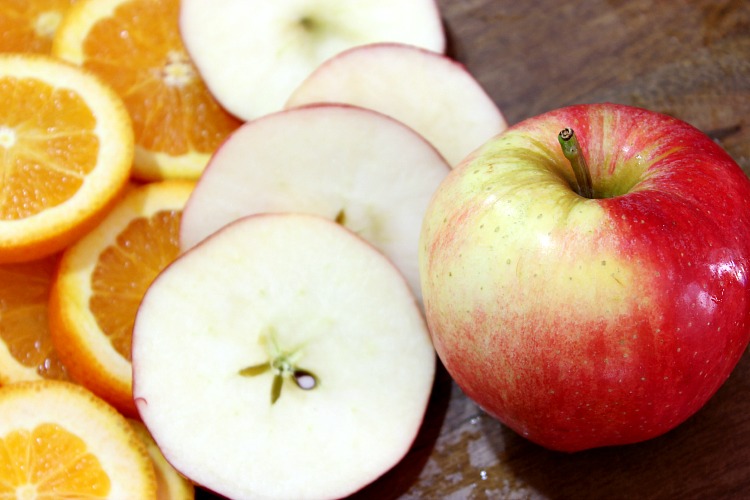 To actually use the simmer potpourri, slice your apples and oranges. Add the fruit and the rest of the ingredients to a large pot and fill it up with water.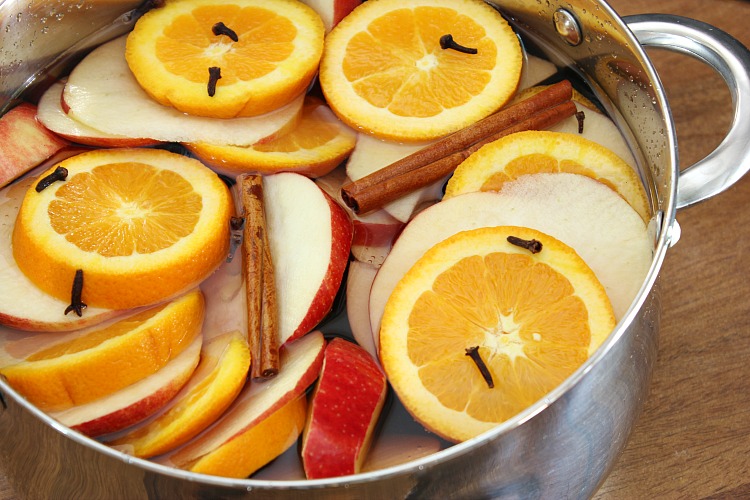 Isn't it beautiful? It smells about 100 times better than it looks, too. Just simmer on low and your house will be transformed… that is if you make it for yourself.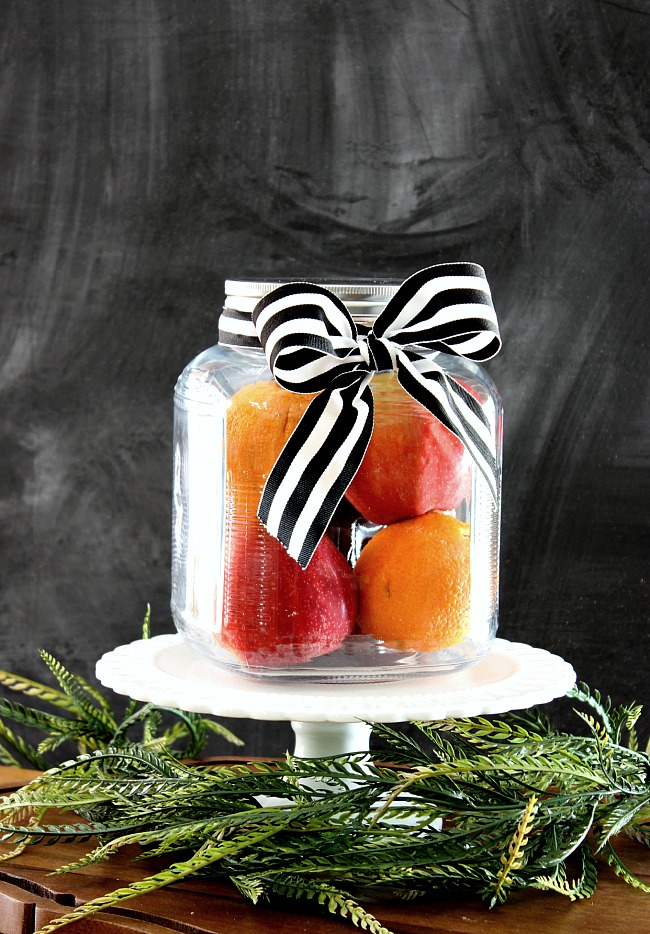 This is an amazing gift to give. It will bring joy to whoever you give it to when they put it on their stove this holiday season.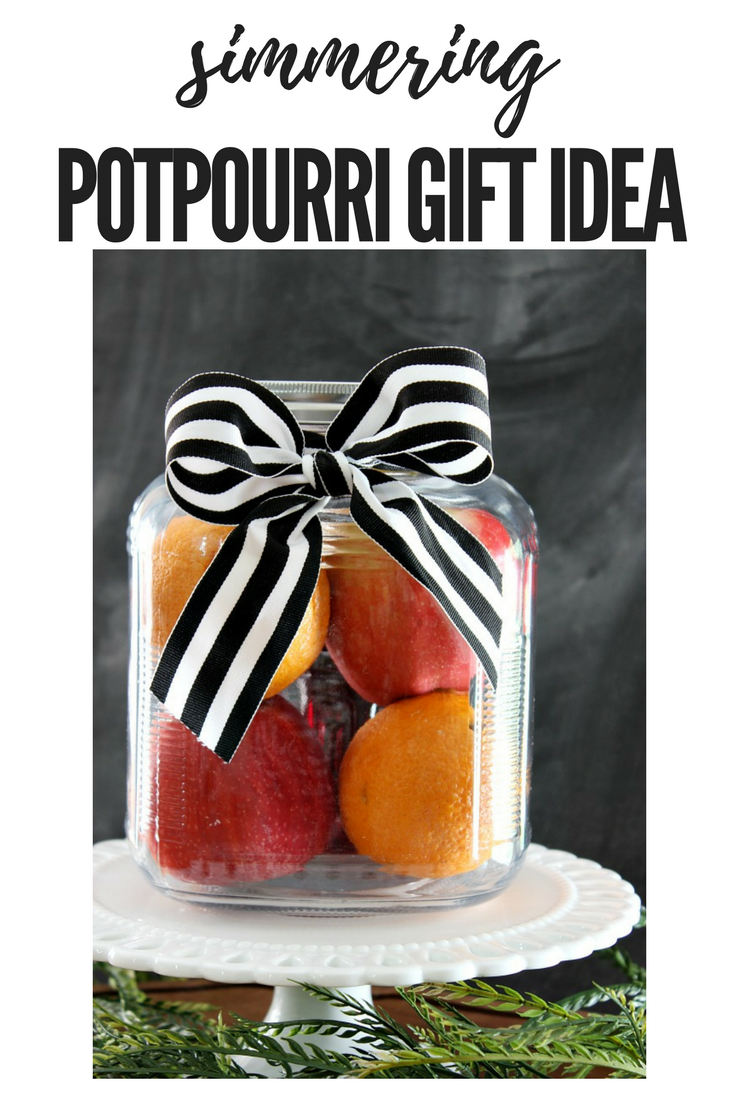 Happy Gifting!
The following two tabs change content below.
Hey y'all! I am Trish and the creative voice behind Uncommon Designs. I adore party planning, holiday celebrations, and all things crafty! I am so excited to share my creative adventures with you!
Latest posts by Trish Flake (see all)