Mini Chocolate Cherry Cheesecakes for Holiday Delight.
This time of year has me ready to enjoy the company of friends and family. My house is finally clean and decorated and I can't wait to have guests over for all sorts of occasions.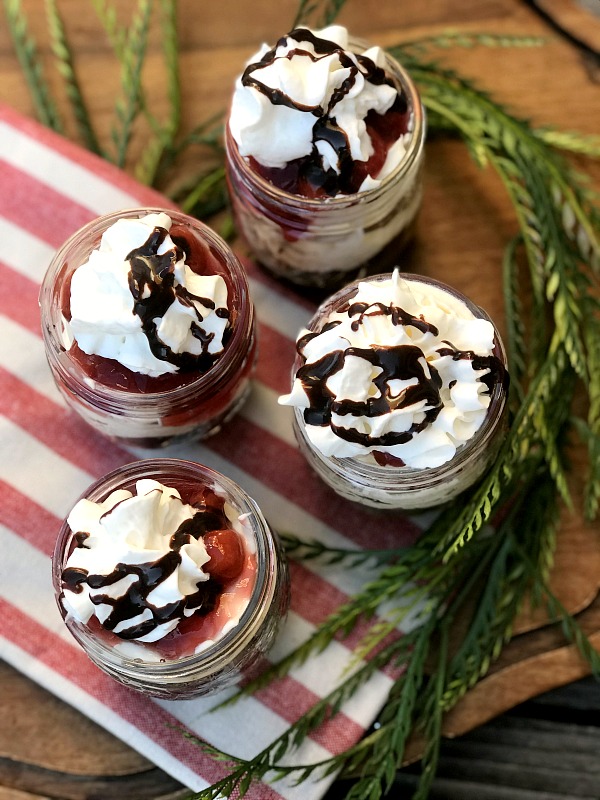 I don't like to fix elaborate meals when we entertain, but I do like for my guests to enjoy a good meal. Today I'm sharing a simple recipe that you can throw together in no time for a sweet dessert.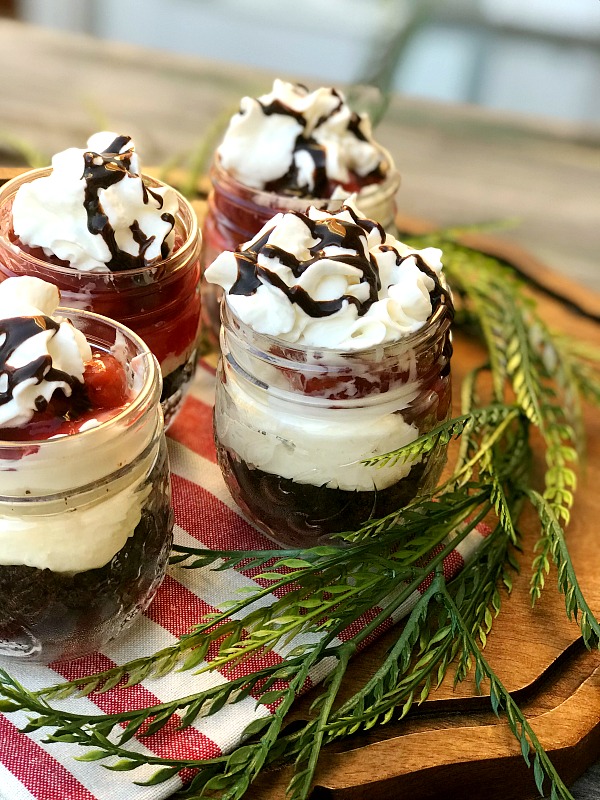 These mini chocolate cherry cheesecakes are so cute and yummy and you won't have to spend all day in the kitchen. You can prep them ahead of time, throw them in the fridge and then add a little Reddi Whip when you are ready to serve. Really so simple, but these jars will be a crowd pleaser.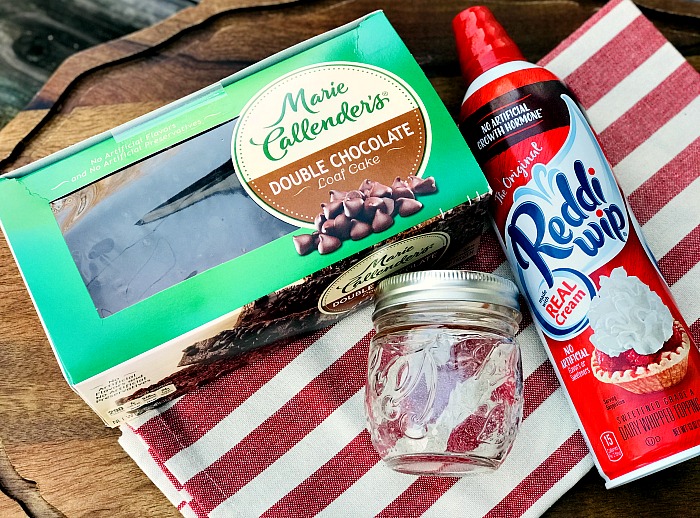 Here is a full list of ingredients needed:
Marie Callender's® Double Chocolate Chip Loaf Cake
Reddi-Wip® Real Whipped Cream (6.5 oz.)
Premade Cheesecake Filling
Can of Cherry Pie Filling
Chocolate Sauce for Garnish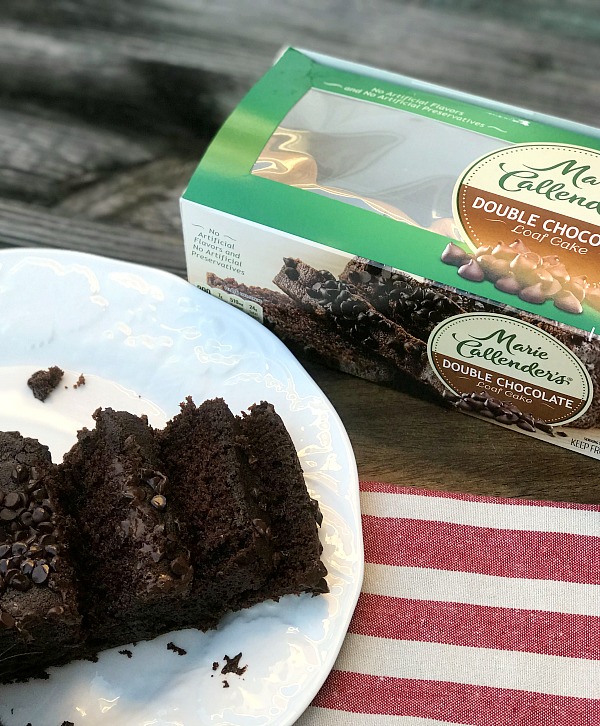 This Marie Callender's® Double Chocolate Chip Loaf Cake is a winner in my house every single time. It tastes just like homemade, but no one would ever know. All you need to do is remove it from the packaging and place in a pre-heated oven. Follow the directions in the package. No need to thaw it out before, it is moist and delicious and on the table in less than 30 minutes. I love that it is packed with wholesome ingredients and you can taste that, too!
You know me, I also love that there are no pots and pans to clean up, either!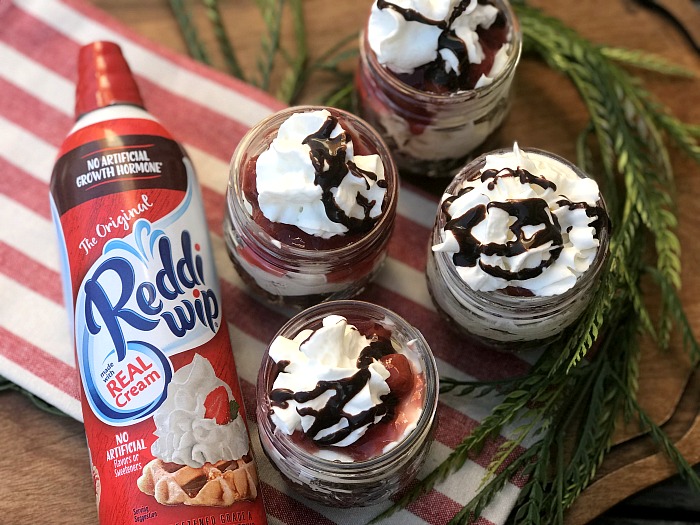 Once the cake cooled for a few minutes, I added a slice to each mini mason jar. I then topped it with ready made cheesecake filling and a heaping spoonful of cherry pie filling.
At this point you can put the top on the dessert and refrigerate. When you are ready to serve, add Reddi-Wip® Real Whipped Cream to the top and drizzle with chocolate sauce.
I love using Reddi-Wip because it is made with real cream, tastes amazing and I don't feel guilty. It only has 15 calories per serving.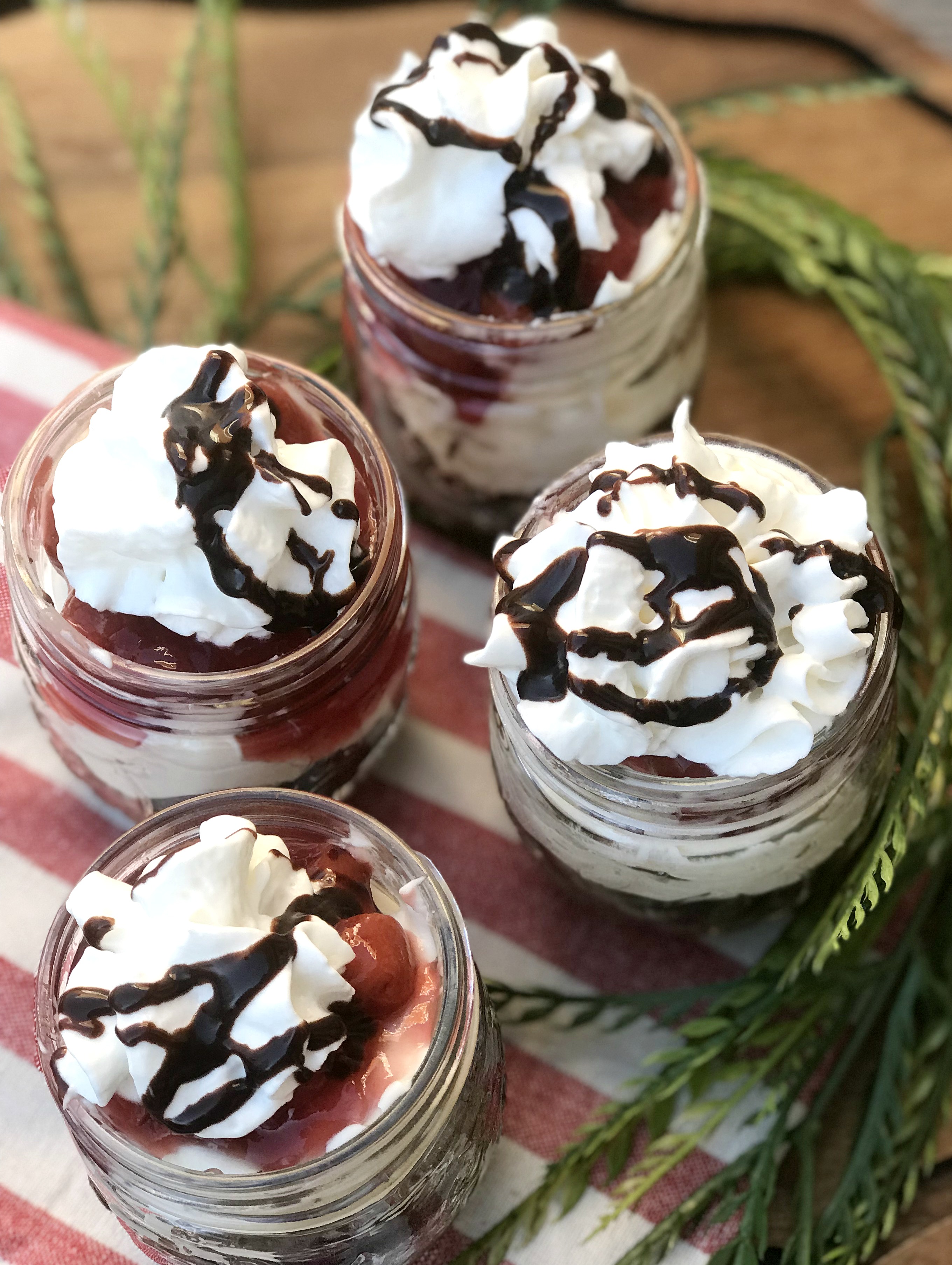 Such a beautiful and tasty dessert. I hope you get a chance to try it out this holiday season!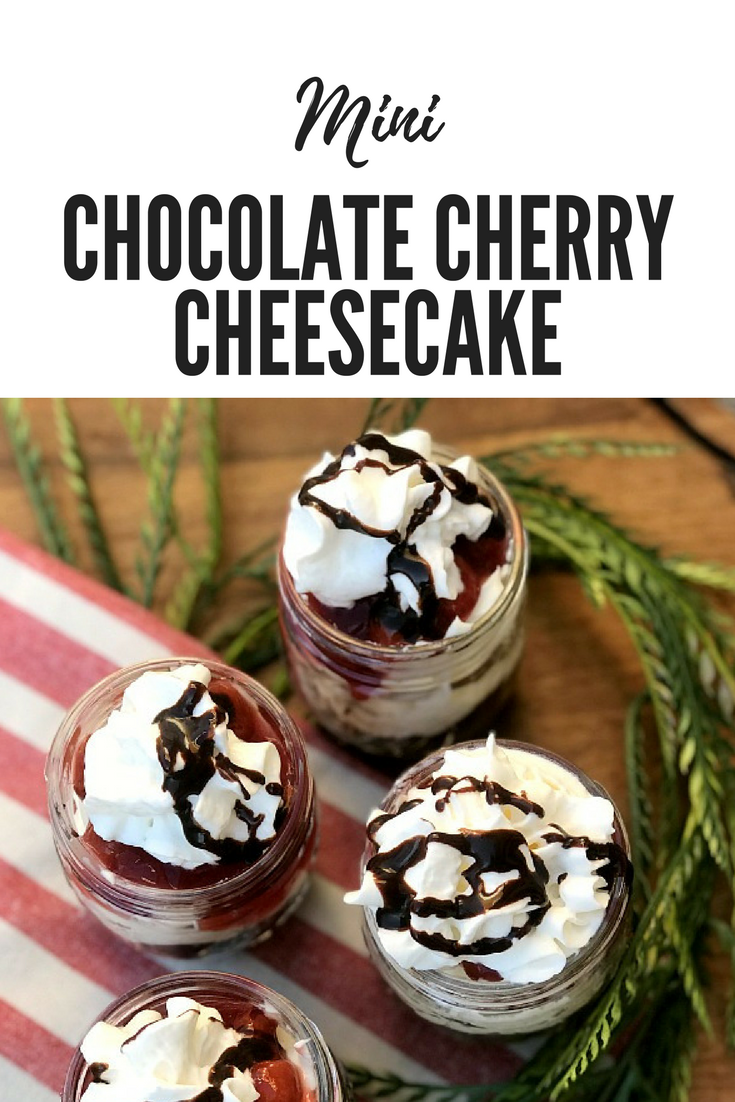 The following two tabs change content below.
Hey y'all! I am Trish and the creative voice behind Uncommon Designs. I adore party planning, holiday celebrations, and all things crafty! I am so excited to share my creative adventures with you!
Latest posts by Trish Flake (see all)