Hi everyone!  It's Kristy from The Life and Times.  I am so excited to be a Fall Parties Contributor for Uncommon Designs!
One of my favorite things to do is to throw a party!  Today, I'm going to share with you a super easy idea on how to display your utensils and napkins.  I used these paper bag utensil holders at my youngest son's 1st birthday and they were a hit!
All you need is a paper bag, your utensils/napkins, and some washi tape. You can't go wrong with a project that doesn't require many supplies, right?
Start by folding the bottom flap of your bag up.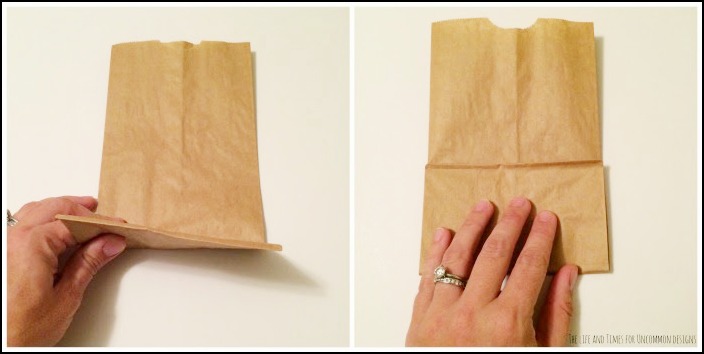 Next, take your washi tape and go down one side of the bag and flip it over to continue it on the back. We are getting there!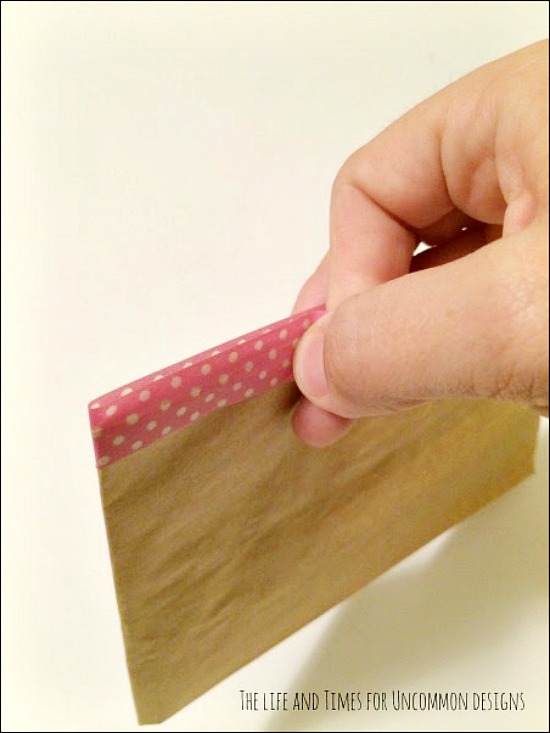 Do this to the other side of the bag as well.  When you have that side completed, trim off any excess tape at the top.
With another roll of washi tape, go across at your "pocket".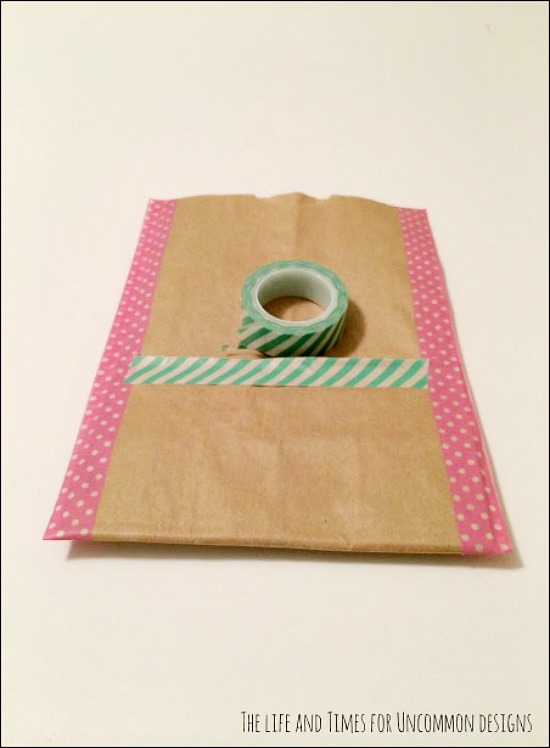 Fold and place your napkin in the pocket. I never need an excuse to buy pretty  napkins, but the paper bags really are a great pairing with any shape, color and pattern on napkin.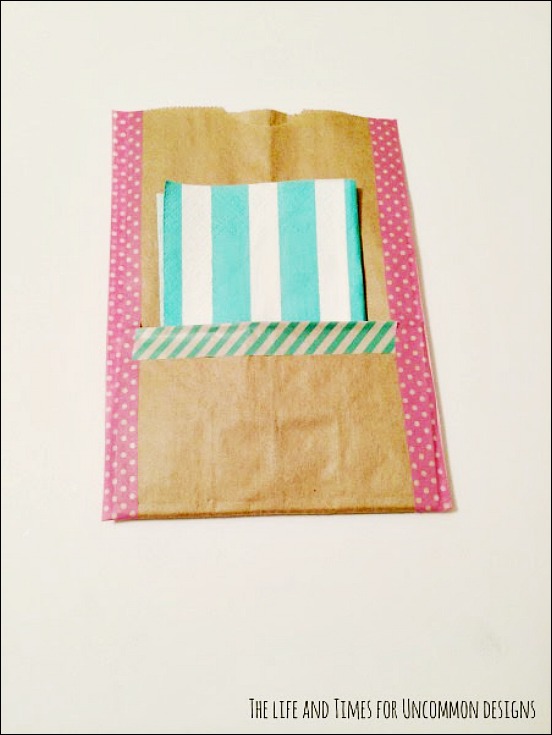 Add your utensils and you are finished! Aren't they just so cute.  They really are perfect for any occasion… just adjust the color of the washi tape and the napkin.  You can always personalize them with  names if you were putting them on the table as a name card, too!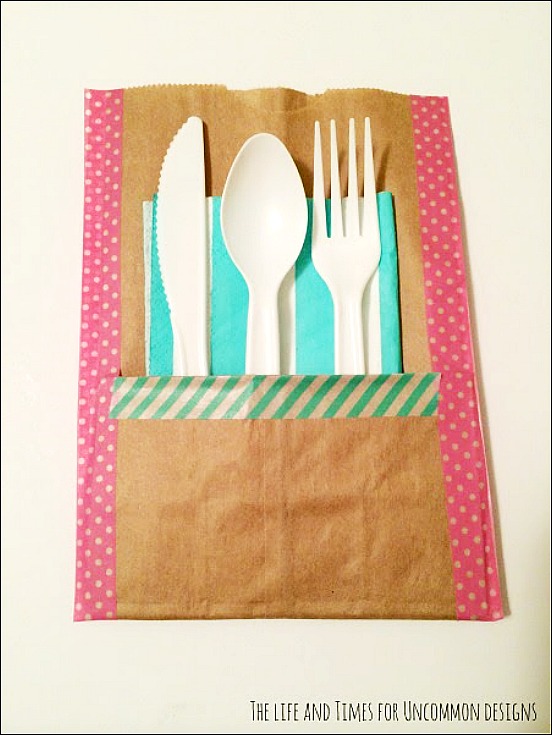 The greatest thing about this is that your guests can use the bag to throw away any trash when they are finished eating!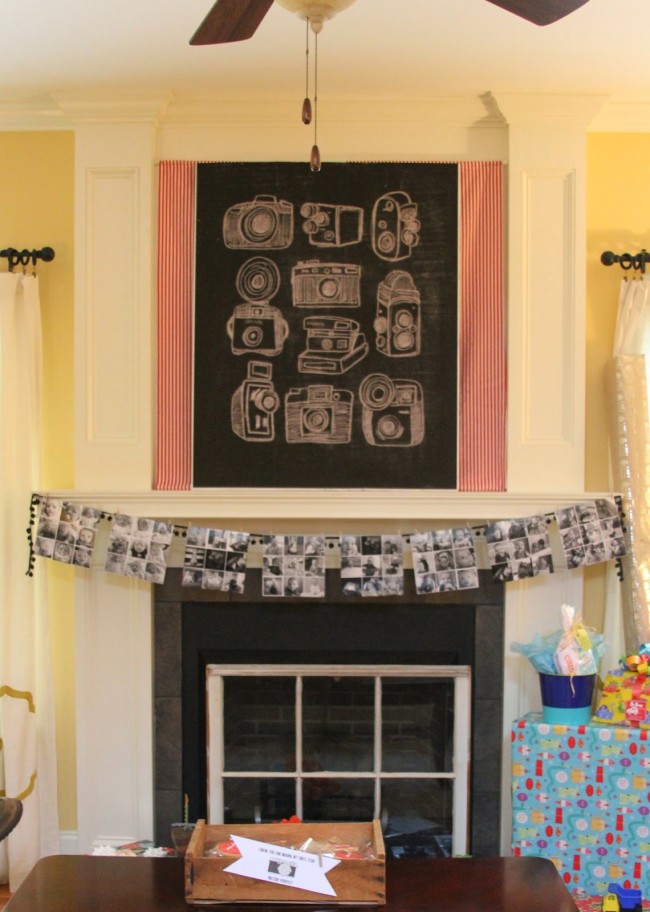 I'd love for you to stop  by and see me sometime at my blog, The Life and Times!  Have a wonderful day!
The following two tabs change content below.
Hey y'all! I am Trish and the creative voice behind Uncommon Designs. I adore party planning, holiday celebrations, and all things crafty! I am so excited to share my creative adventures with you!
Latest posts by Trish Flake (see all)