Looking for those perfect creative gifts for the crafter, DIYer, or blogger in your life? We have got you covered! Trish and I have put together a collection of out top craft/DIY supplies and tools that we feel would make great gifts for those people on your list!
Of course, the list could go on forever, but these items are things we use a lot or that we tried this year and absolutely loved!
First, we would love to share our 8 Creative Tools…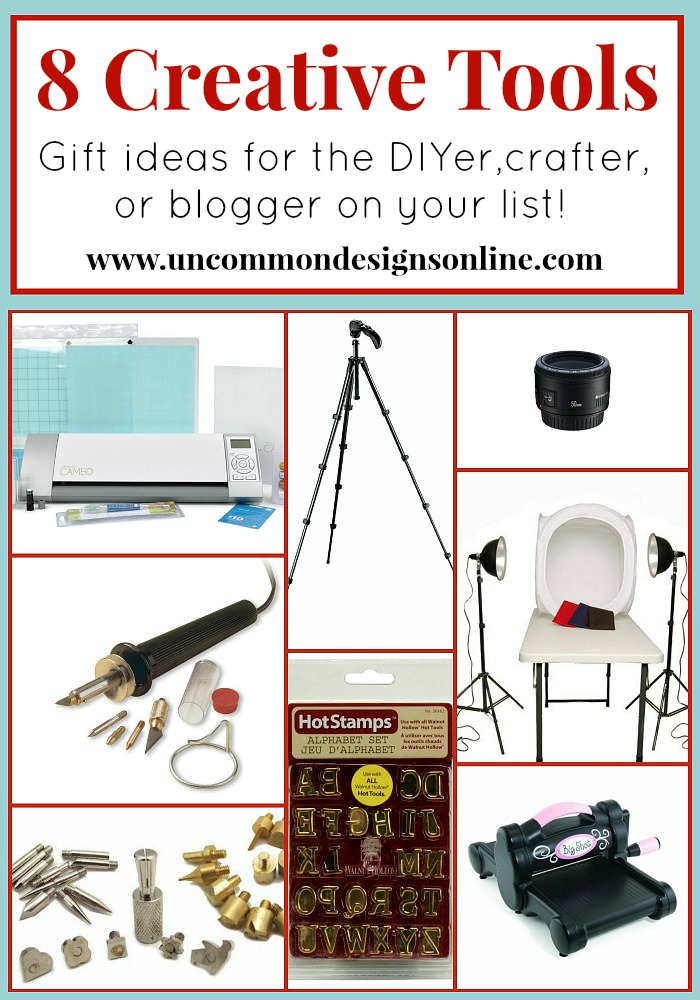 These are tools to help you with your crafting, DIYing, and blogging.  They can help you work smarter, not harder. They also can help give that project a more finished look!
There are so many great crafting and diy tools available and those are just a small sampling of them! We love discovering new tools, and seeing how we can continue to learn about new techniques to broaden our crafting and DIY skills.
Now in addition to tools, we also have some go to supplies we enjoy using quite frequently. Let's look at those!
8 Creative Supplies for Crafting and DIYs…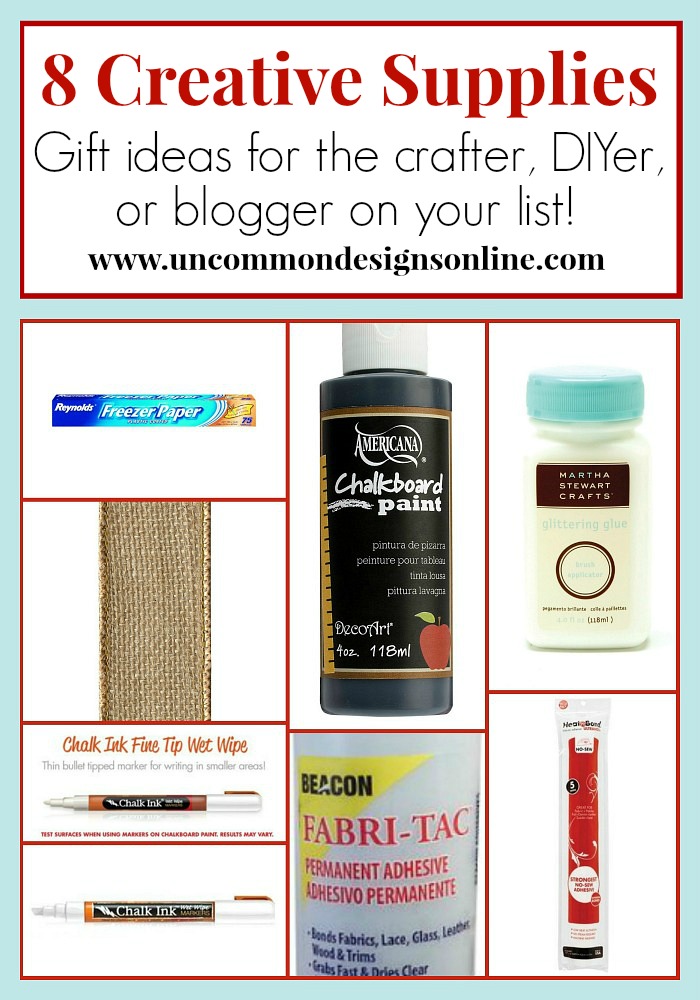 We always  like to have some basic supplies on hand for all of our crafting. This saves a little money and time  in the long run, by preventing extra trips to the craft store. Think of it like…"stocking the pantry"… except with craft supplies instead of food!
We could put together an endless list of tools and supplies! I don't know about the crafters, DIYers, or bloggers on your Christmas list, but these items might sure make them happy!
My Letter to Santa might just include a few crafting tools and supplies this year too! We hope that this list of ideas can help you cross a few items off of your list!
Enjoy!
this post contains affiliate links
The following two tabs change content below.
Hey y'all! I am Trish and the creative voice behind Uncommon Designs. I adore party planning, holiday celebrations, and all things crafty! I am so excited to share my creative adventures with you!
Latest posts by Trish Flake (see all)