It's Friday… and I'm in love!
Seriously… in love… with my new Christmas cards from Zazzle.  I have never loved my cards before, but not this year. As we say in the South, I could just sop these cuties up with a biscuit!  There is still time for you to order from Zazzle  and today their cards are 65% off!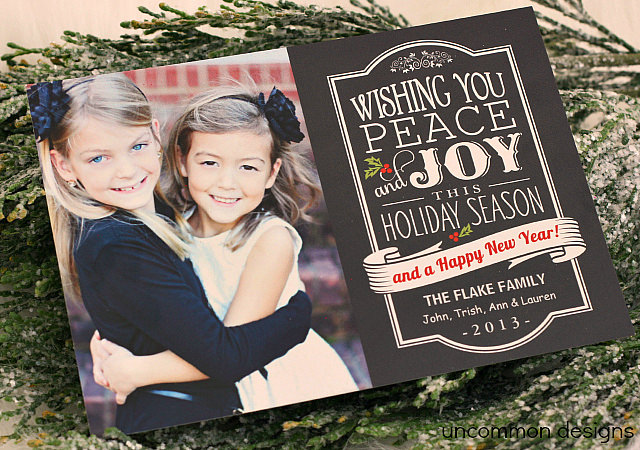 Every year, designing a Christmas card for our family is one of my most dreaded tasks.  I'm sure it has nothing to do with the fact that I want the perfect card, the perfectly coordinated picture of my kids, the perfect saying… see where I'm going with this?  This year everything changed for this over achieving mama.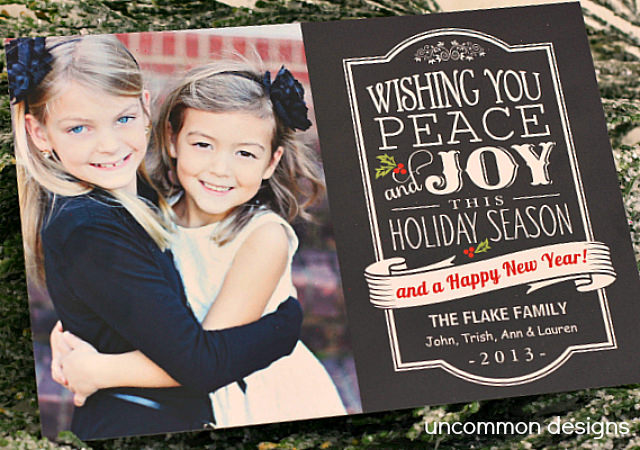 On the way home from school, I decided today was going to be picture day and told the girls to put their dresses on when we got home.   I placed them on the front steps and told them to hug each other and look at me… done!  They were giggling so much from hugging, we got their most natural smiles and the joy in their eyes just shone through.  It only took five minutes from start to finish.  A total score!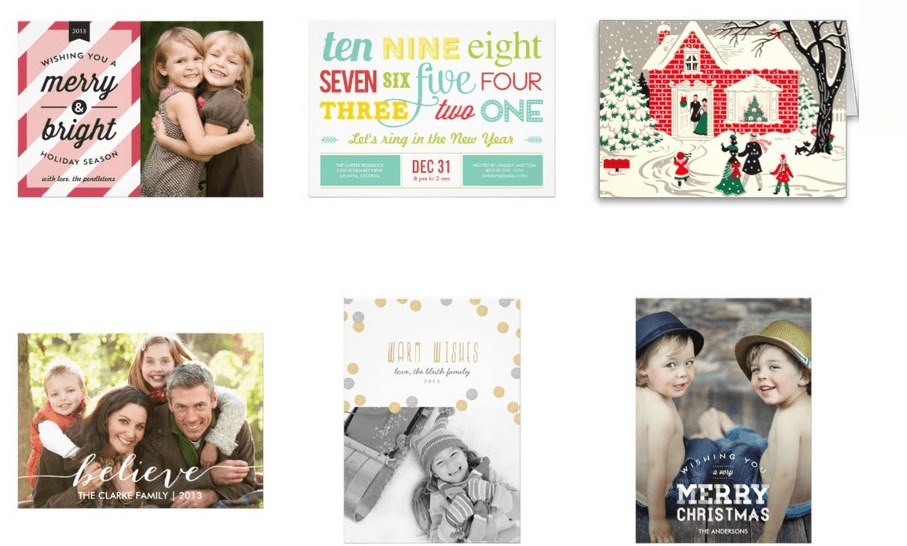 The hard part was deciding which card to choose… they have so many holiday cards and they are all beautiful and incredibly stylish!  I really love the chalkboard style of the one I chose and the wording was just what I wanted our friends and family to hear from us. When I got them in the mail, they were just stunning and even felt good to the touch.  Perfection! So, if you haven't done your cards yet, it isn't too late.  Hop on over to Zazzle and do it today and save 65%.  My friends, that it boutique quality and a drugstore price and you might fall in love like I did.
While you are there… you can see all sorts of fun stuff to create, customize, or just purchase.  Like these fun pillows that I designed.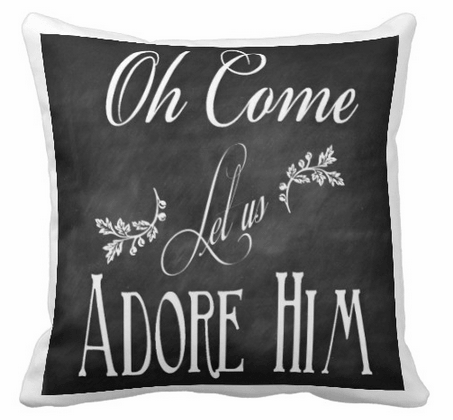 I just can't wait until they arrive and  I can share how they look in my home.  Here is the other one…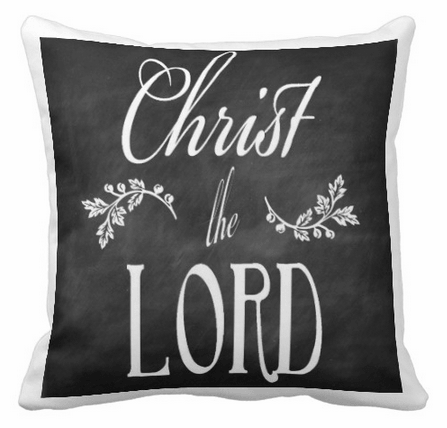 Oh my goodness I can't wait!  I hope that you have had a wonderful week and that you really slow down and enjoy your weekend.  I am going to try!
*Trish
The following two tabs change content below.
Hey y'all! I am Trish and the creative voice behind Uncommon Designs. I adore party planning, holiday celebrations, and all things crafty! I am so excited to share my creative adventures with you!
Latest posts by Trish Flake (see all)