'Tis time to write that Letter to Santa!
 Today I'm swinging by from Delightfully Noted to share this FREE printable Dear Santa Letter…
Santa may be busy this time of year but he always has time to read letters from all the boys and girls around the world. I'm hoping he has time to read letters from mommies too, because I sure could use the gift of sleep slipped under my tree this year.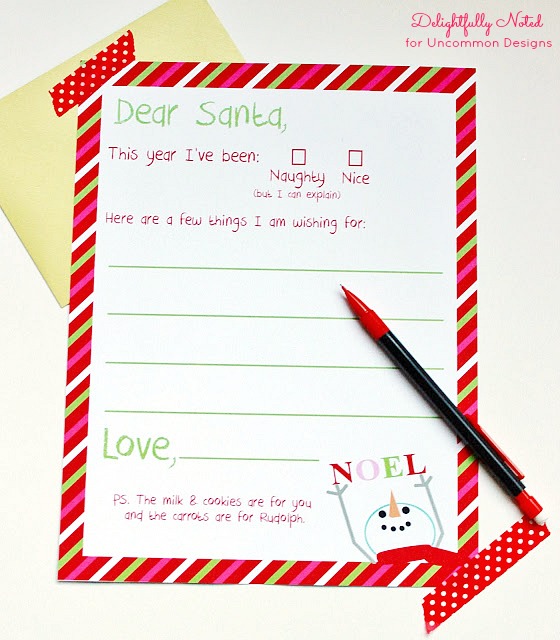 Writing a letter to Santa can be a memorable family tradition and there are a handful of resources on the good ol' internet that guide you on how to get your kid's letters to the North Pole.
Amazing the type of connections Google has. Hehe!
Download your free printable Dear Santa letter here.
Print on regular paper, make your wishes, sign, seal and deliver by reindeer.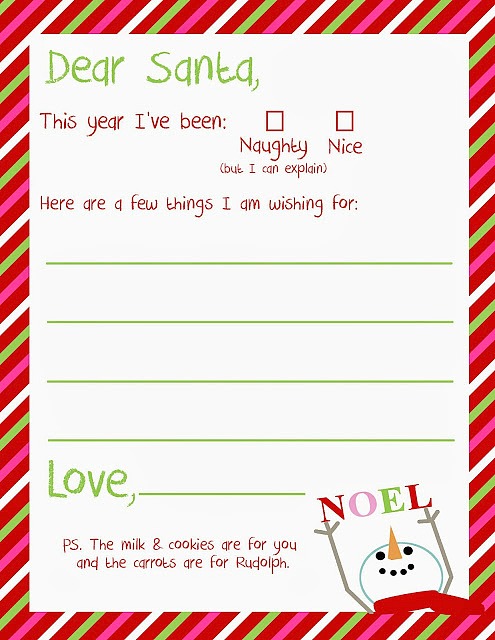 It has been such a joy sharing my printables this year here on Uncommon Designs as a monthly contributor. As always, I hope you get good use out of them.
May your holidays be delightful! 
A big Thank You to sweet Jennifer for all of her incredible printables she has shared here this year! Be sure and stop by Jennifer's ETSY shop to see more of her beautiful work! Her holiday collection is precious!
Want to really celebrate that Letter to Santa? Be sure and check out Trish's adorable Letter to Santa Party she hosted for her sweet girls…
Enjoy!
The following two tabs change content below.
Hey y'all! I am Trish and the creative voice behind Uncommon Designs. I adore party planning, holiday celebrations, and all things crafty! I am so excited to share my creative adventures with you!
Latest posts by Trish Flake (see all)