THIS POST WAS SPONSORED BY MARTHA STEWART LIVING, AND BOURSIN® CHEESE.  ALL OPINIONS ARE 100% MY OWN.
Do you need a little wow in your life? My girls always say that I'm so "extra" and to me, wow and extra go hand in hand. I always believe that you can do something average, but it only takes a teensy tiny bit more effort to really make give something a little wow. This applies to most areas in my life, but when it comes to entertaining… I'm all about a little wow or "extra."  Today I want to share with you a recipe for an orange marmalade walnut crostini that takes an ordinary baguette and elevates it to a wow-worthy appetizer!
If you've been around Uncommon Designs for any length of time, you know that I love to entertain and if isn't easy, it isn't happening in my kitchen. When it comes to appetizers, I love serving up something that looks like you worked for loads of time, but actually can be thrown together in a matter of minutes.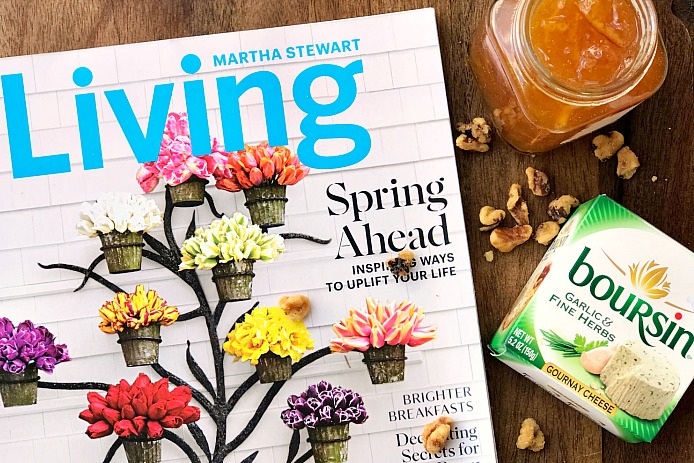 In the latest issue of Martha Stewart Living, you can find all sorts of decorating tips, recipes and spring delights. It is all about uplifting your life in ways big and small. Today, I'm sharing this fabulous recipe so you can uplift and elevate every occasion and put the wow in your spring entertaining.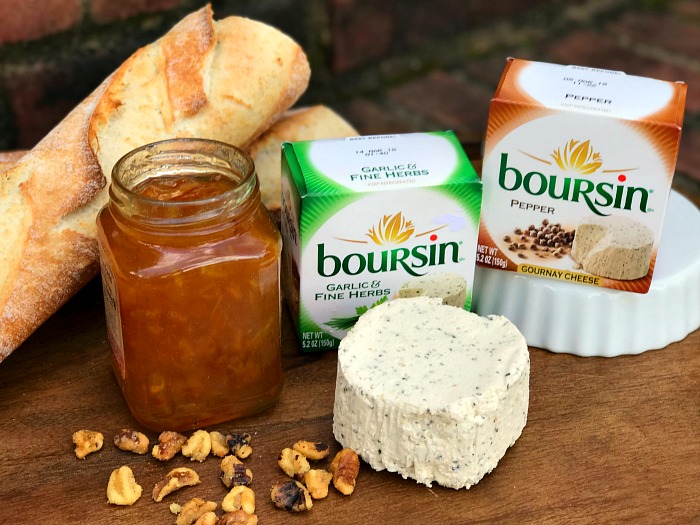 Meet my creamy and crumbly and oh-so delicious favorite Boursin® Cheese. It is the best thing around for making an ordinary appetizer fabulous! I'm telling you that every bite just gets better and better and you'll find a wow each time you taste it. It comes in six delicious flavors and every one I've tried is just SO good.
If you haven't tried Boursin® Cheese Garlic & Fine Herbs flavor, run to your local grocery store. It is fantastic to have on hand at all times. Perfect for entertaining, this flavor is also great for everyday snacking and can be spread on almost anything!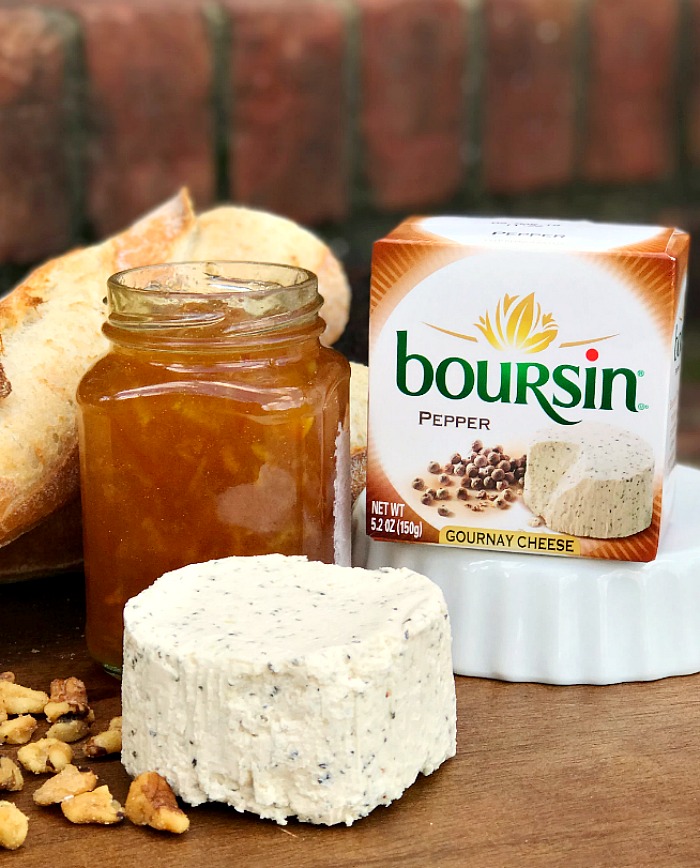 Today, my wow-worthy recipe consists of crostini, Boursin® Cheese, orange marmalade and candied walnuts. I used my go-to recipe for Martha's Simple Crostini added a sweet and savory combination that is effortlessly gourmet.
Once your crostini has been prepared it is time for the fun to begin.  I used the pepper flavored Boursin® Cheese as my first topping. I chose it because it would add a little heat and a lot of perfect texture. Just spread it on… so good!
Add a dollop of orange marmalade with a spoon. I just purchased a pre-made version from my grocery store. To finish, top if off with a sprinkling of candied walnuts.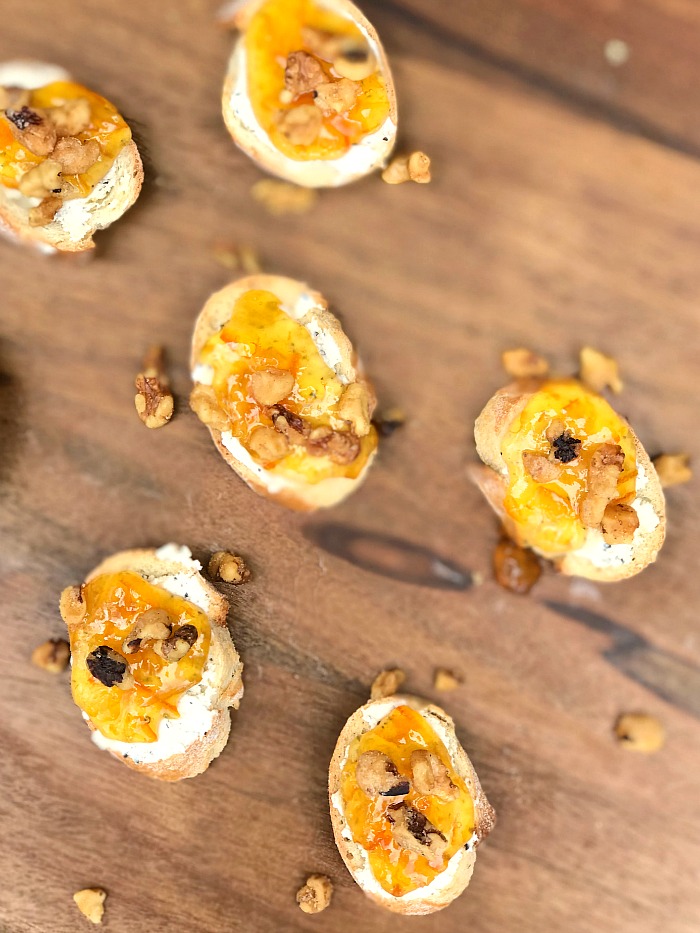 You will definitely want to add this to the list for your next occasion. It is over the top and just so easy! Does it get any better than "extra" tiny toasts?
For even more easy and elegant recipes, visit Boursin.
The following two tabs change content below.
Hey y'all! I am Trish and the creative voice behind Uncommon Designs. I adore party planning, holiday celebrations, and all things crafty! I am so excited to share my creative adventures with you!
Latest posts by Trish Flake (see all)