So, my daughter just turned eleven a few weeks ago and I have noticed one major thing.  These tween girls love to get their picture taken!  So different from my youth, when I literally ran away from my mom when she came at me with a camera.  All that being said, for Ann's 11th birthday party, I knew we needed a spot for pictures of she and her friends.  In came my DIY Photo Backdrop idea… full of flowers, lights and hula hoops!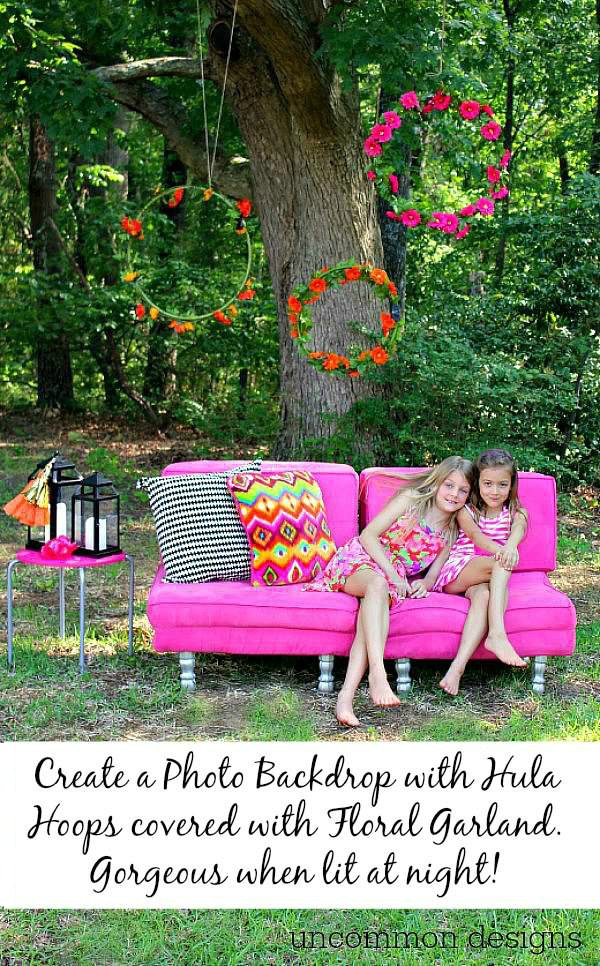 Yes, you heard that right… hula hoops!  We have a gorgeous tree in our backyard and since we were throwing a party out back, I knew this would be the perfect spot for a photo area.  There is always shade there after 5pm and it is so woodsy and pretty!  The tree is begging for a tire swing, but for right now it has three beautiful floral hoops that light up at night.  It really is beautiful!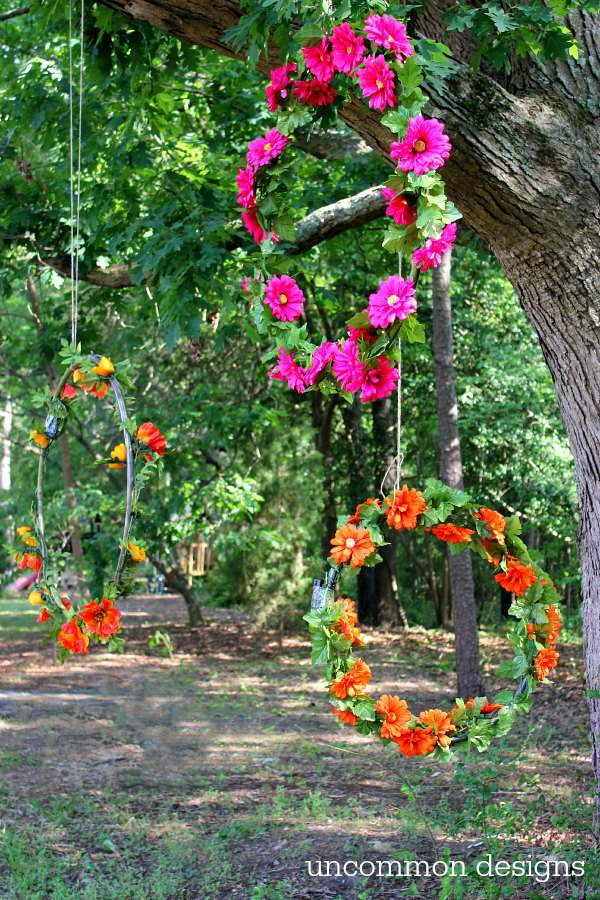 Floral DIY Photo Backdrop 
Making the hoops just took a few simple supplies:
hula hoops
floral garland
floral wire
battery operated lights with a timer
clear packing tape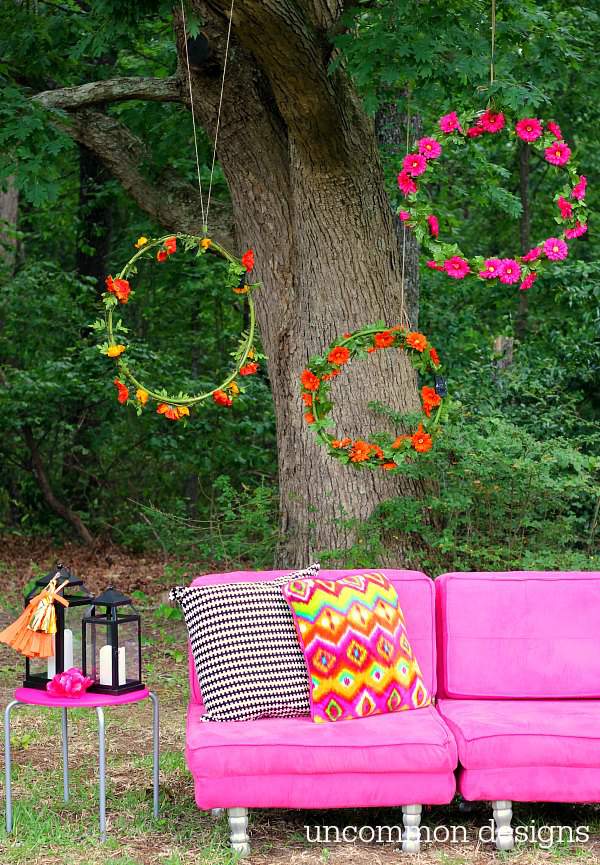 To make the hoops, simply attach the garlands to the hula hoops with floral wire.  Really easy stuff.  If you want your hoops to be lit, you'll need to attach them to the hoop with tape.  I used clear packing tape and then glued a stray leaf on the housing unit for the batteries.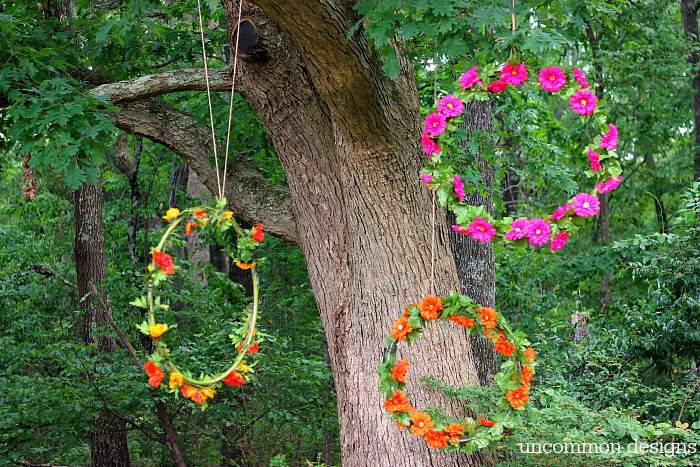 I hung up the hoops with some jute string and a very tall ladder.  They will spin, but it adds such pretty movement to your party!
So sorry for the amateur night photography, by I really wanted to show you how pretty they are when they turn on at night.  My neighbors enjoy them, too!  The one thing I will caution is for you to go ahead and set the timer on the lights the night before.  That way, they will automatically turn on for your party and you won't need a ladder to turn them on!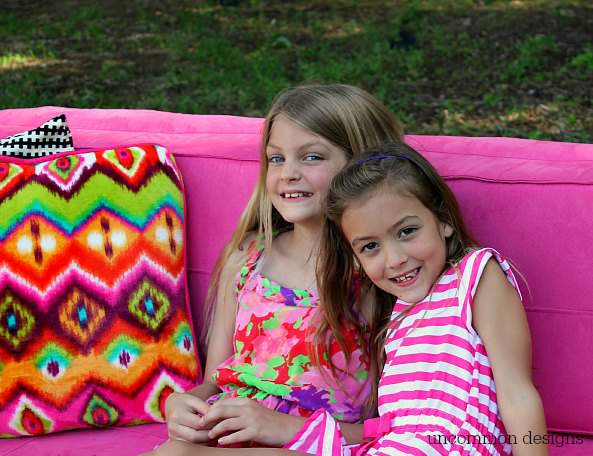 These crazy kids sure did have a blast at the party!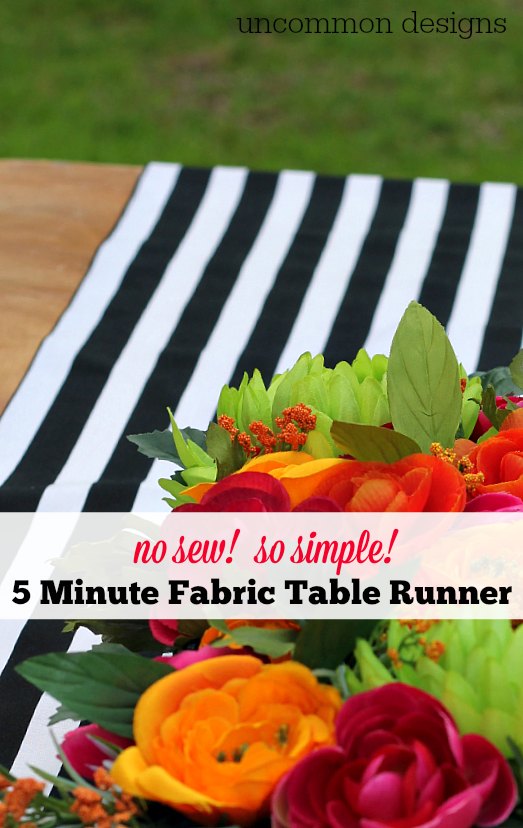 For more fun party details, visit our post on making a no-sew fabric table runner in five minutes flat.  Elegance in only a few minutes!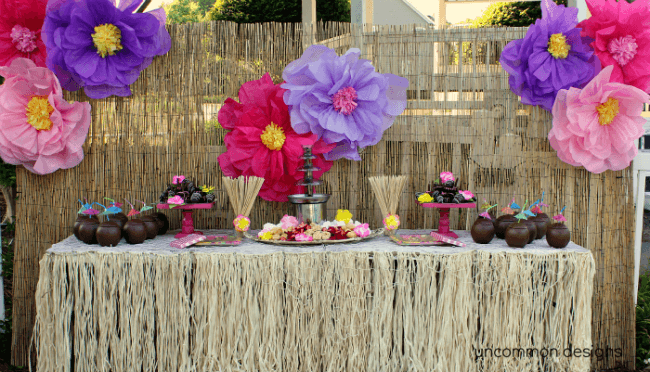 You may also want to check out our luau party post with our ever-popular giant tissue paper flowers! 
The following two tabs change content below.
Hey y'all! I am Trish and the creative voice behind Uncommon Designs. I adore party planning, holiday celebrations, and all things crafty! I am so excited to share my creative adventures with you!
Latest posts by Trish Flake (see all)