Sometimes you just need a quick and easy solution when it comes to entertaining.  I absolutely adore fabric table runners.  To me, they add instant glamour to any table.  In an ideal world, I would show off my sewing skills and make a few runners perfectly stitched for my perfect table.  However, I don't live in one of those worlds… do you?  I can tell you that there is a shortcut… my 5 minute no sew fabric table runner!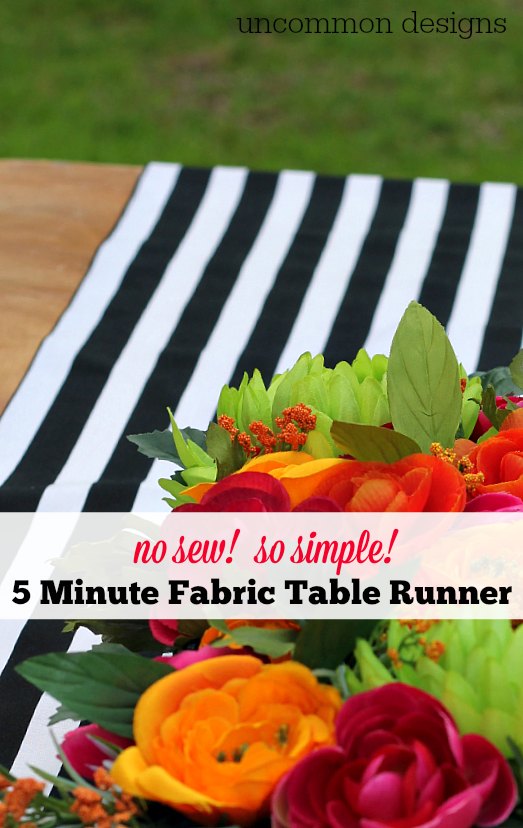 Yep… that's right… five minutes!  This tutorial is based on a 6 foot table and it is crazy easy! 
I purchased 2.5 yards of this gorgeous black and white striped fabric.  I love it and it will work for SO many occasions… Halloween anyone?  You want to cut the fabric in half right down the middle lengthwise.  This will give you enough fabric to make two of them!
Iron each side of the runner in about 2 inches.  Do the same to each end.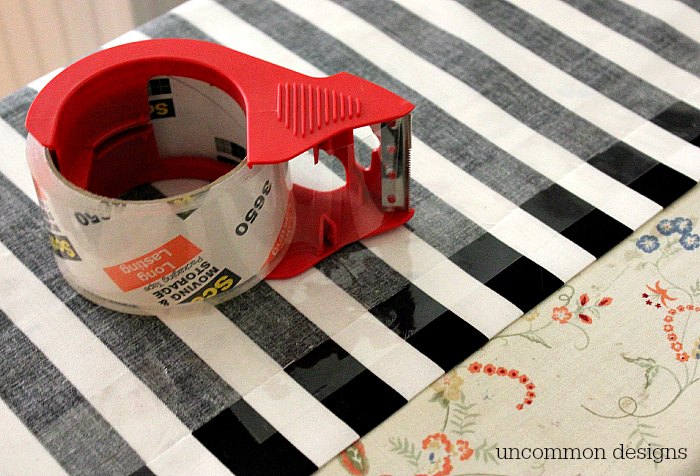 Now grab your secret weapon… clear packing tape!  I taped the entire bottom edges and then added more tape up the sides ever 18 inches or so.  Now you are done!  Go party!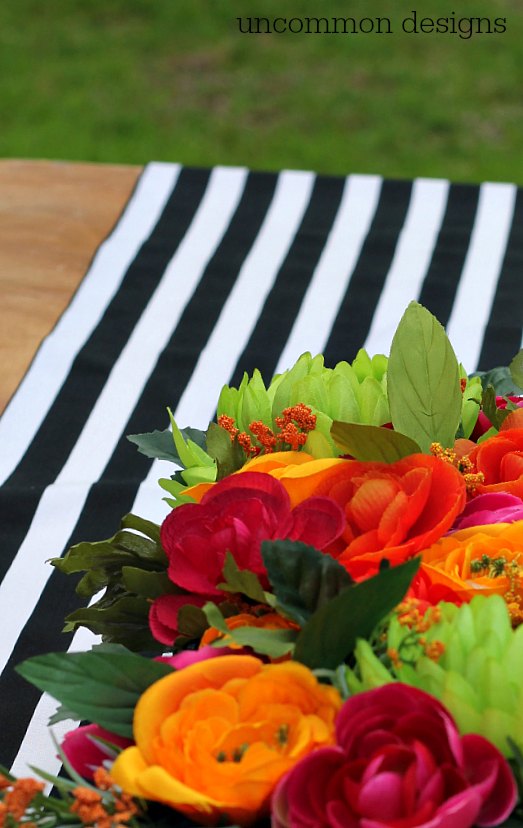 Fabric tablerunners really add a touch of class to your decorated table.  They show that you thought out your decor and will really impress your party guests.  I think you will find that they can be rather affordable, to when you purchase fabric that is on sale.   I ended up paying less than $10 for two table runners… not bad!  I can still go back and hem them if I find the time, but they still look fabulous after the party, so we will see!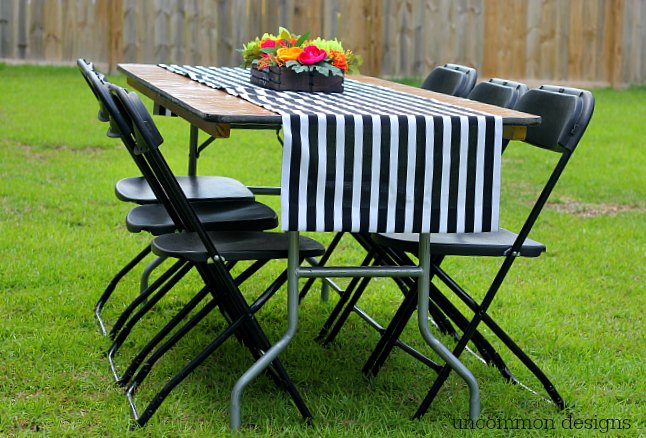 When planning a party, every second counts when you are putting everything together.  I very rarely have time to  break out the sewing machine. No worries with this handy tip!  What short cuts do you have for planning a party?  I'd love to hear!
The following two tabs change content below.
Hey y'all! I am Trish and the creative voice behind Uncommon Designs. I adore party planning, holiday celebrations, and all things crafty! I am so excited to share my creative adventures with you!
Latest posts by Trish Flake (see all)