I can finally say it… "It is the Most Wonderful Time of the Year"!
As I write this post, my house is all decorated, the gifts are purchased and mostly wrapped and I finally have a beautiful Christmas porch that reflects everything I love about the holidays. I am now in the car on my way to spend time with family and enjoy every moment together because the bulk of my to-do list is done. Priceless. Today, I am going to share how I decorated my Christmas porch and tell you about the amazing new Christmas tree that is a part of it from Tree Classics, Snap Artificial Christmas tree line.  . I am also sharing a free "Joy to the World" poster download for you to use indoors or out!
How to Decorate a Christmas Porch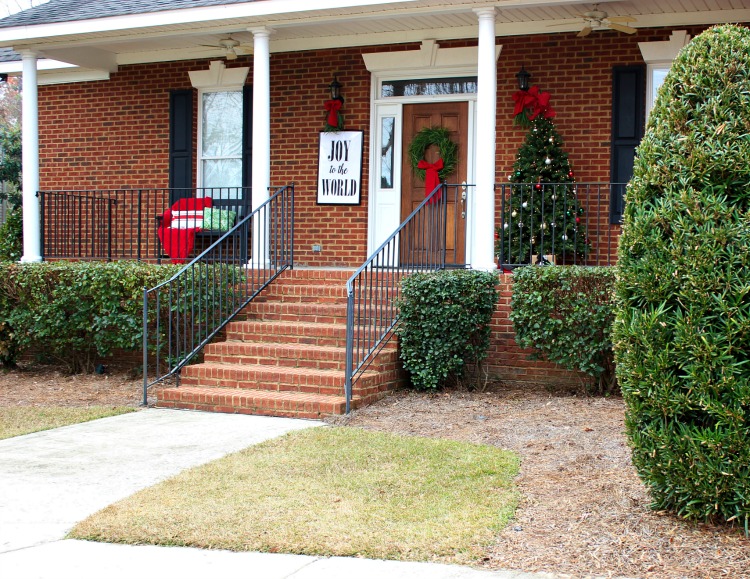 Tidy things up around the front of your home.
I promise that by simply mowing the lawn, trimming your hedges and blowing off your front porch will add instant curb appeal to your home. You also will have no worries that your guests will trip or track a ton of dirt into your sparkling clean home. This is a must… for those of you who loathe yard work (hand raised here), this would be a great thing to get your husbands help with or possibly a neighbor looking to earn a little holiday cash. Also, spruce up your pillows and add a festive throw. Thank goodness for washable pillow covers!
Decide on a color scheme.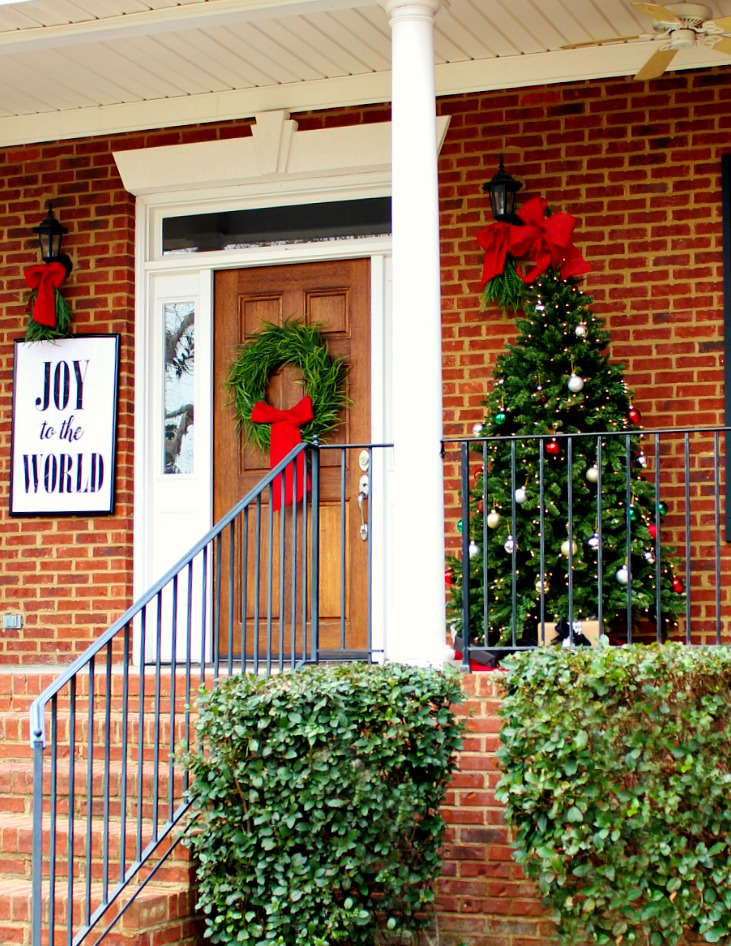 This year I decided to go with a traditional red and green with some hints of black. I used the same ribbon on the swags on the lights, on my wreath, even on my tree topper.  I also used the same faux greenery for the wreath and swags on the lights.
Choose a wreath that you love.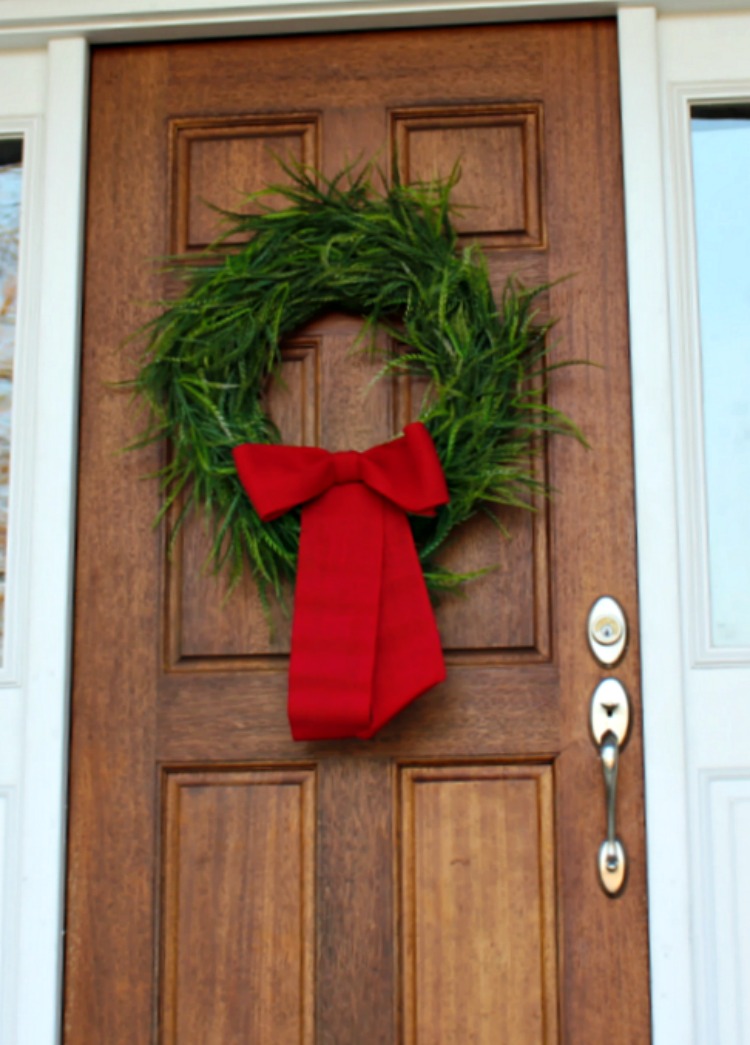 I have always loved the look of cypress and it is no where to be found in South Carolina. So, being the DIY gal that I am, I decided to bring that look to life from the greenery department at my local craft store.  I bought two garlands and wired them to a large grapevine wreath form and then added a simple bow. It greets me with a smile every time I walk in.  This year's Christmas porch really is making me super happy.
Add a little unexpected to your Christmas porch.
This year I was lucky enough to have the chance to work with Tree Classics and review their Artificial Snap Trees. They have a ton to choose from, but this tree is going to have a second home after I enjoy it on my porch. Here is what makes them so amazing…
They are on wheels, they set up in no time and you actually store it on the stand and can just roll it were you want it.  They are super lightweight, too. No joke friends, The hardest part was opening the box. It took me less than ten minutes to have all of the tree put together and ready to be fluffed!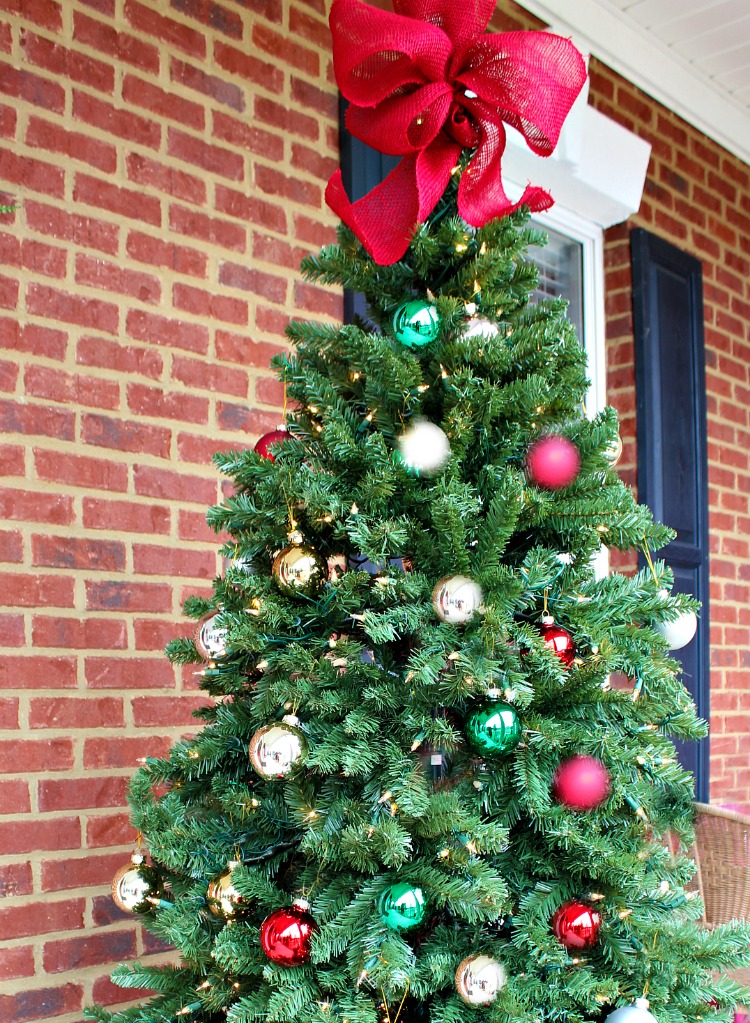 Isn't it so beautiful? It comes pre-lit with the little button you just have to set on to turn on.  They offer a large variety, but I chose the 6 1/2 foot slim with white lights.
I absolutely love it, but I'm not trying to get to attached. Here is why… my in-laws are in their eighties and every Thanksgiving we pull their tree down from the attic and get it all set up for them.  Each year, my mother-in-law always talks about how she would like a slim tree, you know the kind that isn't too big and you can just roll it away into a closet when it isn't Christmas.  She never really talks about things that she wants and absolutely would never buy herself a new tree at this stage in her life.
Call it God's great intervention or Christmas magic, but when I opened my inbox the Monday after Thanksgiving, I had the offer to review a Snap Tree from Tree Classics.  My husband thought I was crazy, but the opportunity to give my mother in law something she really wants… just for her comes so rarely. I was on cloud nine… I was on cloud nine million when it only took a few minutes to put this bad boy up and the wheels on the bottom are amazing.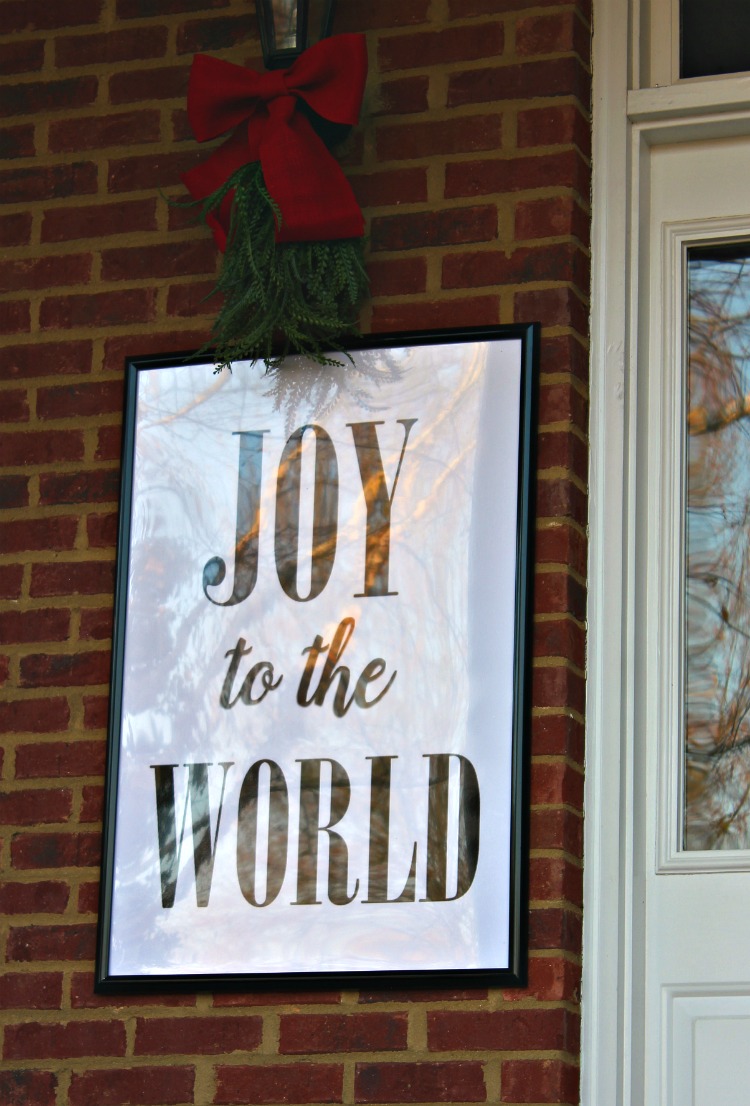 In order to share my excitement, I have a little gift for you guys, too.  This Joy to the World Poster is a free download.  It comes in a poster size, but you can print it smaller if you'd like.  I have gotten SO many compliments on it.  I did send mine off to the office supply store to print and laminate to protect it from the elements. Enjoy!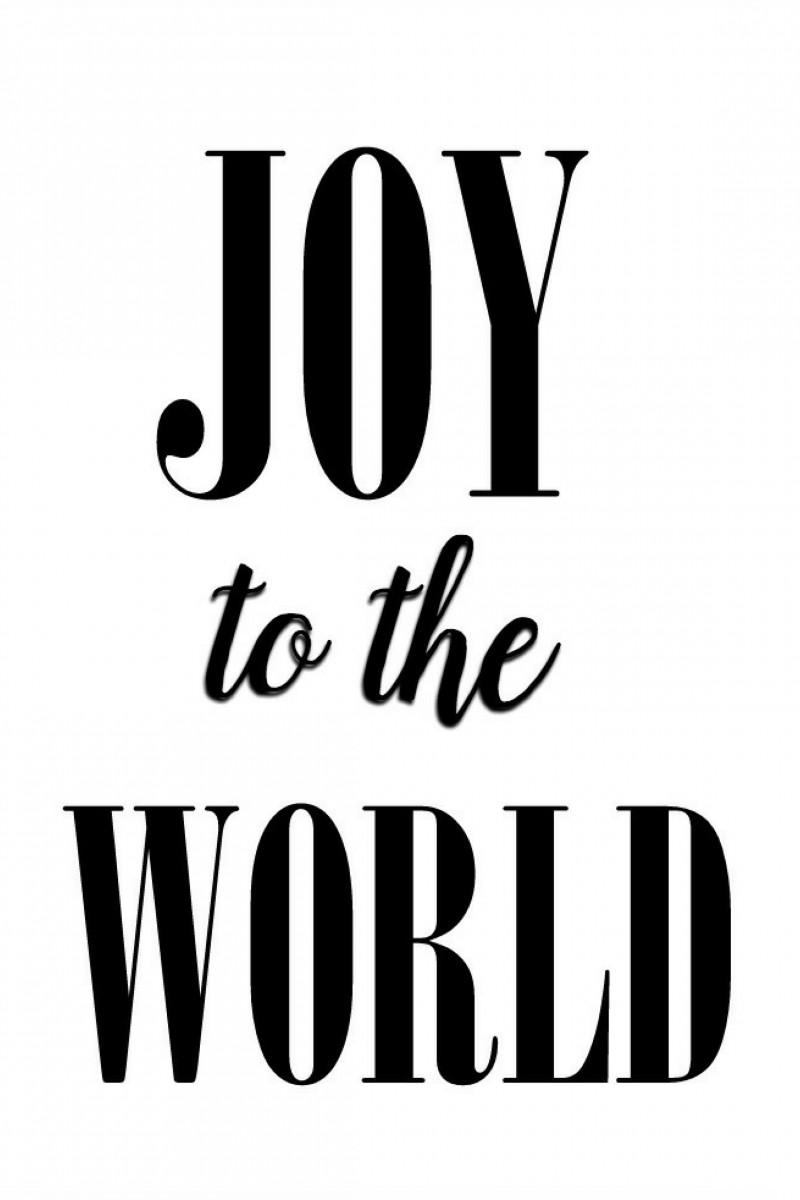 Click here to download the poster
The following two tabs change content below.
Hey y'all! I am Trish and the creative voice behind Uncommon Designs. I adore party planning, holiday celebrations, and all things crafty! I am so excited to share my creative adventures with you!
Latest posts by Trish Flake (see all)