This post was sponsored by Martha Stewart Living.  All opinions are 100% my own.
What does one do when sent a plethora of divine Swiss chocolate from Chocolat Frey?  Make a chocolate bar, of course! Today I am sharing how you can put together a chocolate bar in less than 30 minutes and you will be armed with all you need for a dessert bar this holiday season.  This would be perfect for New Year's Eve, but I have this treat planned for a very special group of girls that are in my life.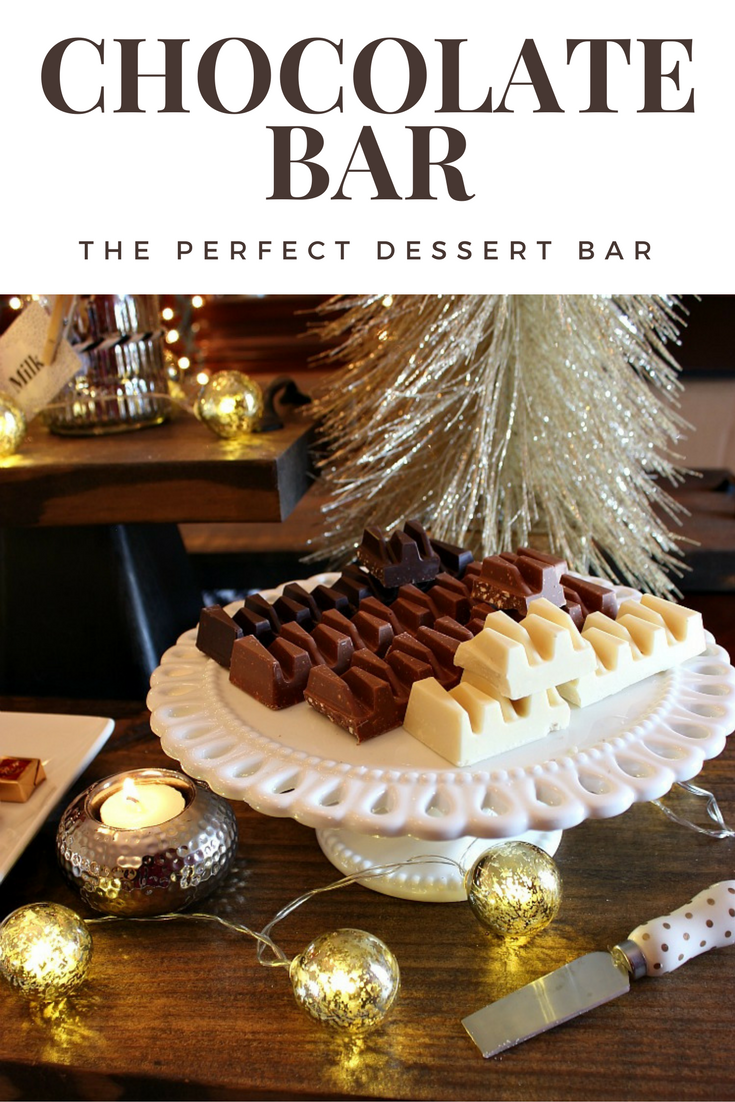 I have had the pleasure of being a part of a 9th grade girls small group at my church since August and it has been an amazing experience. I have learned so much through these girls and they are the most kind individuals I have ever had the pleasure of leading. At our Christmas gathering, I really wanted something special to pamper them with.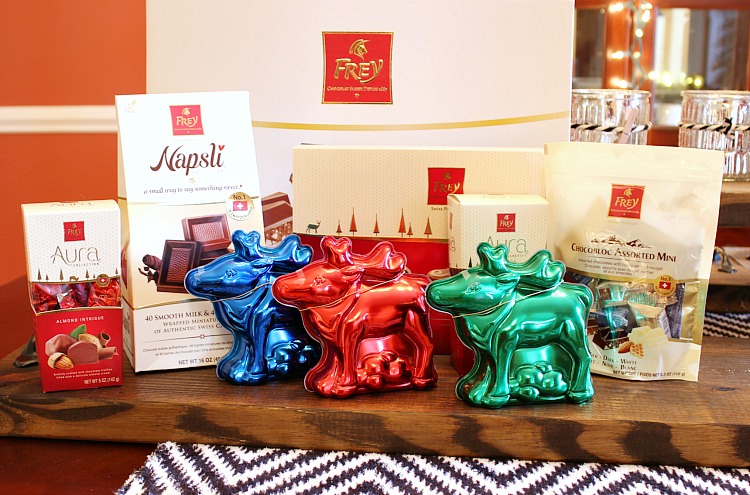 When a box of Chocolat Frey arrives at your doorstep, you instantly want to share this with the ladies in your life. There is nothing better than conversation and laughs shared over chocolate and I wanted to share this experience with my ninth grade girls.
DIY Decadent Chocolate Bar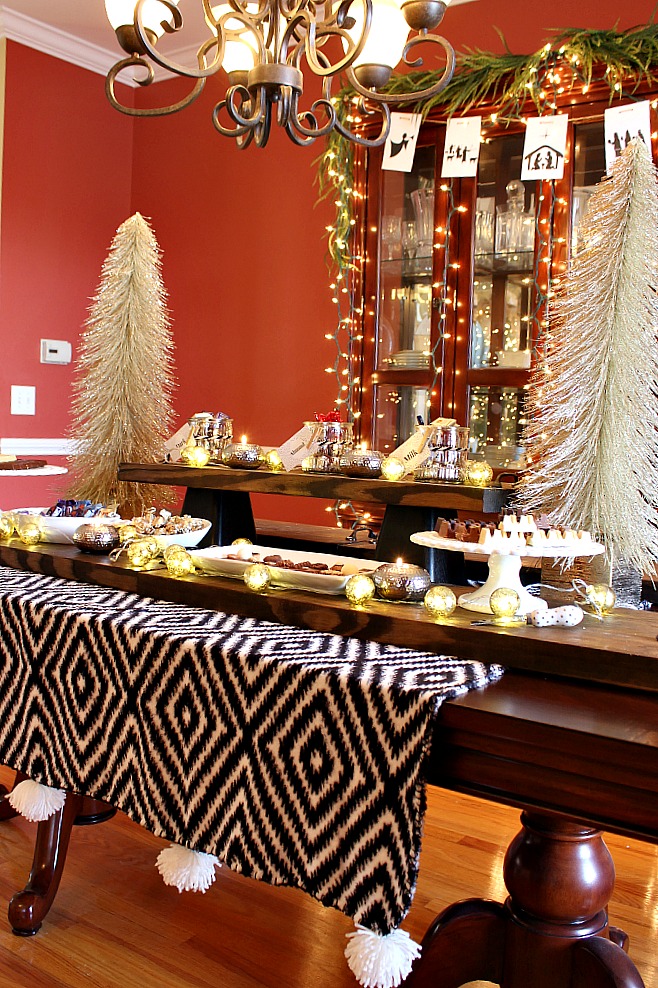 When creating any type of dessert bar, I always recommend something to anchor the table.  Either a pretty table runner of tablecloth, trays and cake stands to add interest to the table.  With this Chocolate Bar, I've used a fun Ikat printed throw that I've added pom poms to and long wooden trays that have handles. I raised up one of the trays in the middle to create more visual appeal.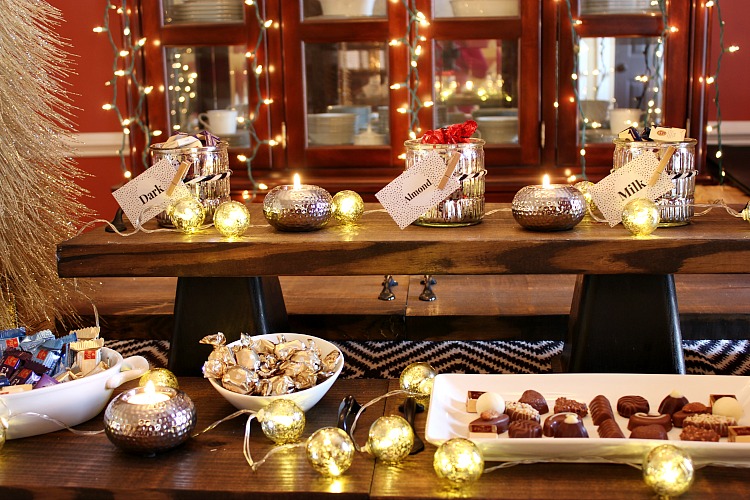 I love this middle section where you can taste the different types of chocolate and decide which is your favorite.  I'm secretly hoping that all of the girls will not want any of the Aura™ Collection almond truffles, because it is my favorite. Shh…. don't tell them! I have not tasted a piece of Chocolat Frey that wasn't absolutely divine yet, so I think there will be enough to go around.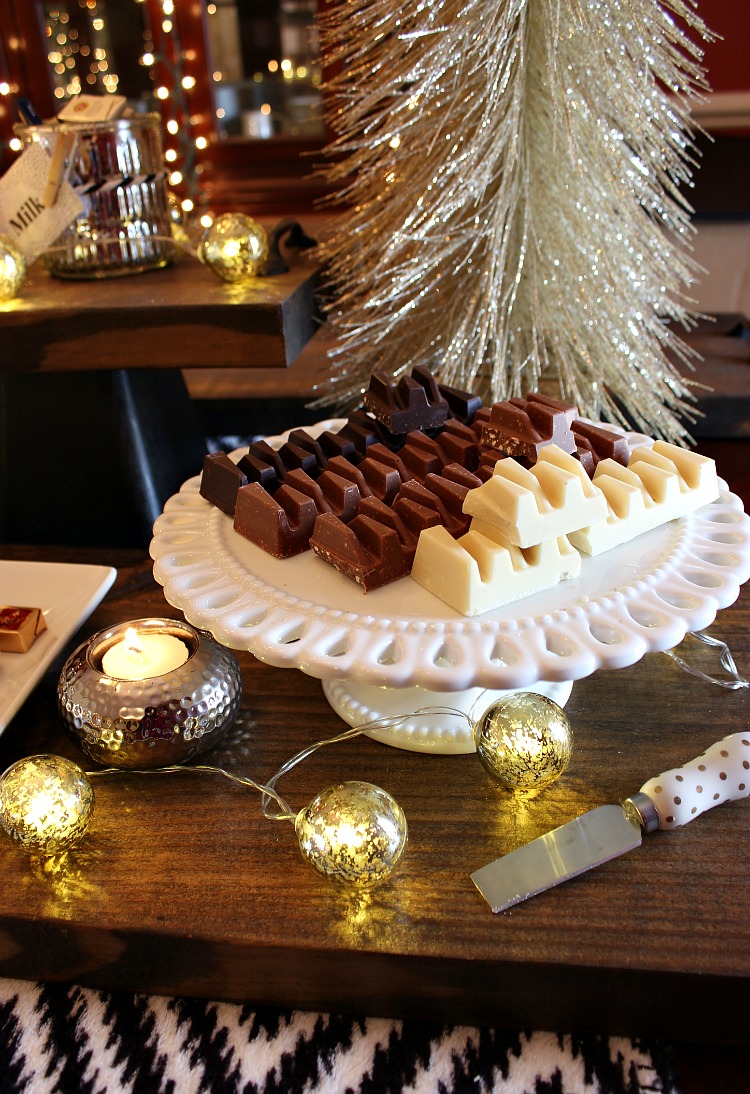 If these chunks of chocolate do not have your mouth watering, you might want to check your pulse.  It has been so hard not to have a taste of everything before the party.  For more fun on the table, I added mercury glass string lights and used my favorite cake stands and this cheese knife will work perfectly for cutting the chocolate.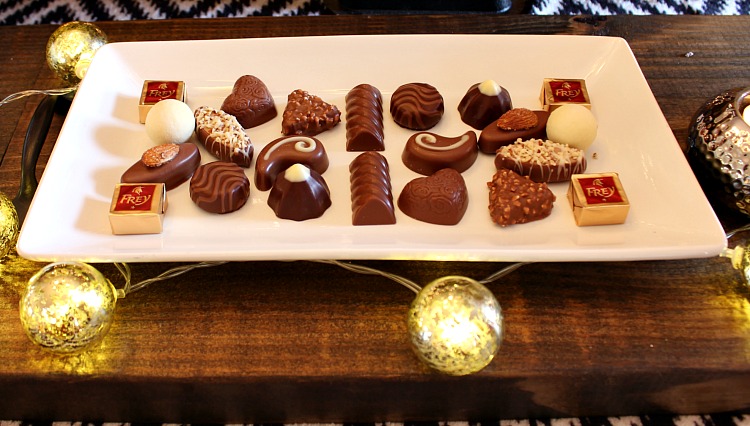 This tray of Frey Pralines are ready to be tasted and loved. I know they will be, pralines are one of my favorite sweets, but I've never tried them with chocolate before. I am so excited for these!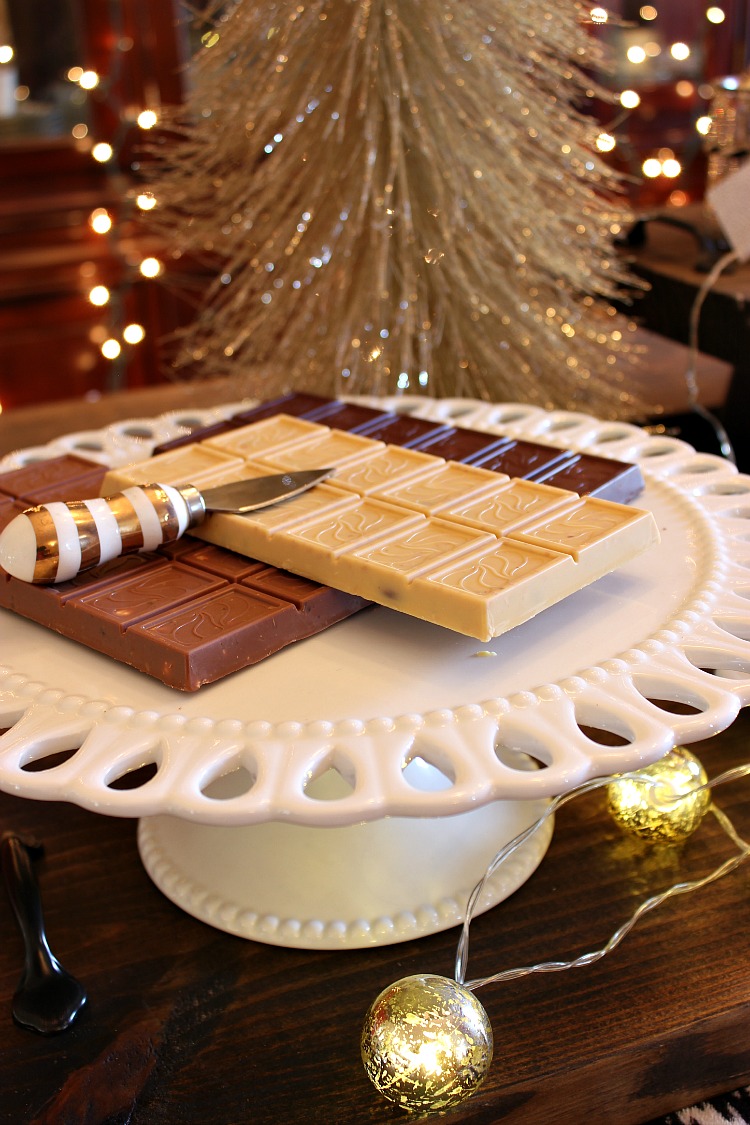 These are Frey's Crunchy Nut Bars. I have a feeling my white chocolate fans are going to flock to this cake stand for the Blond Crunchy Almond Bar; white chocolate that his been caramelized. Again, there is a little something for everyone and every taste with the blond, milk and dark chocolate varieties.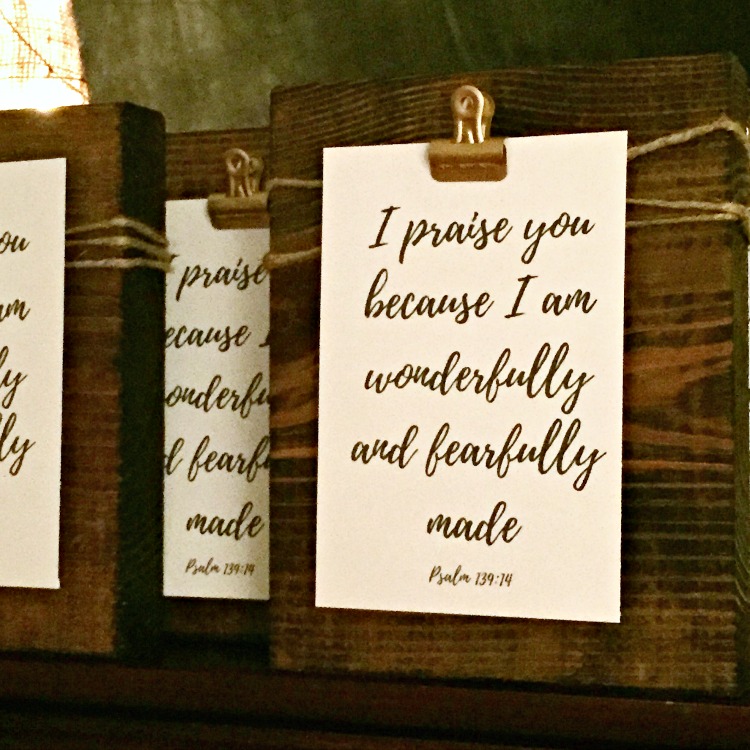 As the girls leave, they will each receive a wooden block frame with one of my favorite verses and one that I hope they all will know and feel completely. Just like this amazing Chocolat Frey, we are all made so wonderfully and perfectly and are meant to be celebrated.
How will you celebrate this holiday season with friends? I'd love to hear about it!
If you would like to make your own chocolate dessert bar made of authentic premium Swiss chocolate you can now find Chocolat Frey at retailers across the US, including Sam's Club, Shaws, Meijer and more. Learn more about the brand and follow Chocolate Frey through their social media handles on Facebook, Twitter, Instagram and Pinterest.
The following two tabs change content below.
Hey y'all! I am Trish and the creative voice behind Uncommon Designs. I adore party planning, holiday celebrations, and all things crafty! I am so excited to share my creative adventures with you!
Latest posts by Trish Flake (see all)