Homemade trail mix has never tasted so good!
Did you know that September was Organic Month? To celebrate, I thought I'd share my go-to snack when I get hungry… trail mix and a refreshing tea!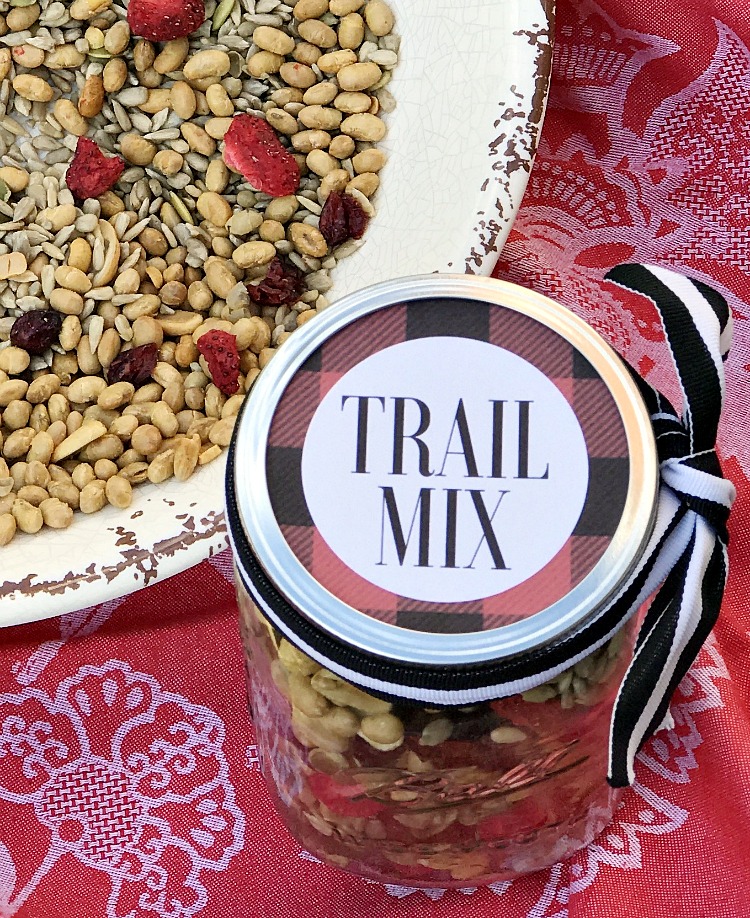 I love the flavor of organic food.  It is always rich and a delight to the senses. I am thrilled with Kroger's selection of Simple Truth® and Honest Tea® organic snacks and beverages.  
I think what I like most is that I can walk in the door, go straight to the organic section and select what I need for snacks for the week!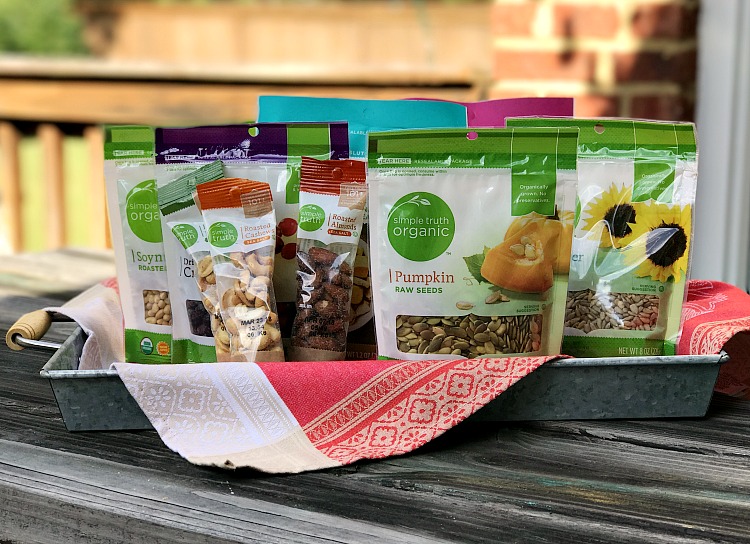 To make a batch of the trail mix, I gathered several Simple Truth snack foods. You can choose your favorite combination, but I used the Organic soy nuts, sunflower seeds, pumpkin seeds, peanuts, cashews, and sea salt dusted almonds. I also added in a few dried cranberries and freeze-dried strawberries for a little depth of flavor.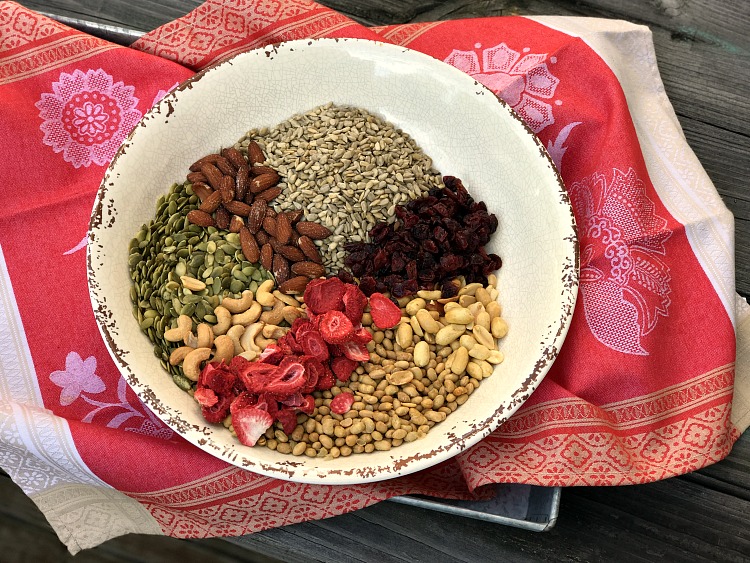 Making this yummy snack is quite simple, just add it all to a bowl and mix!
Isn't it just beautiful? Just look at all of those colors and flavors.  It tastes even better than it looks, too!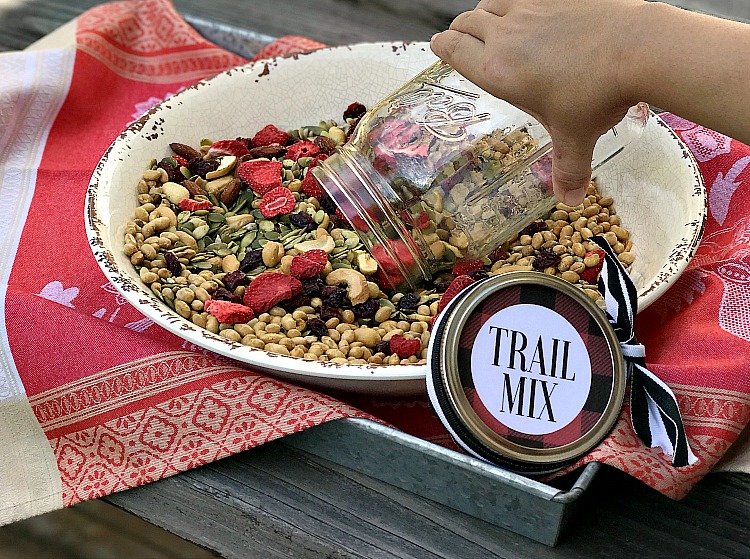 This trail mix also makes the perfect gift. I broke out the mason jars and whipped up a cute free printable label.
Click the photo to download these adorable mason jar labels.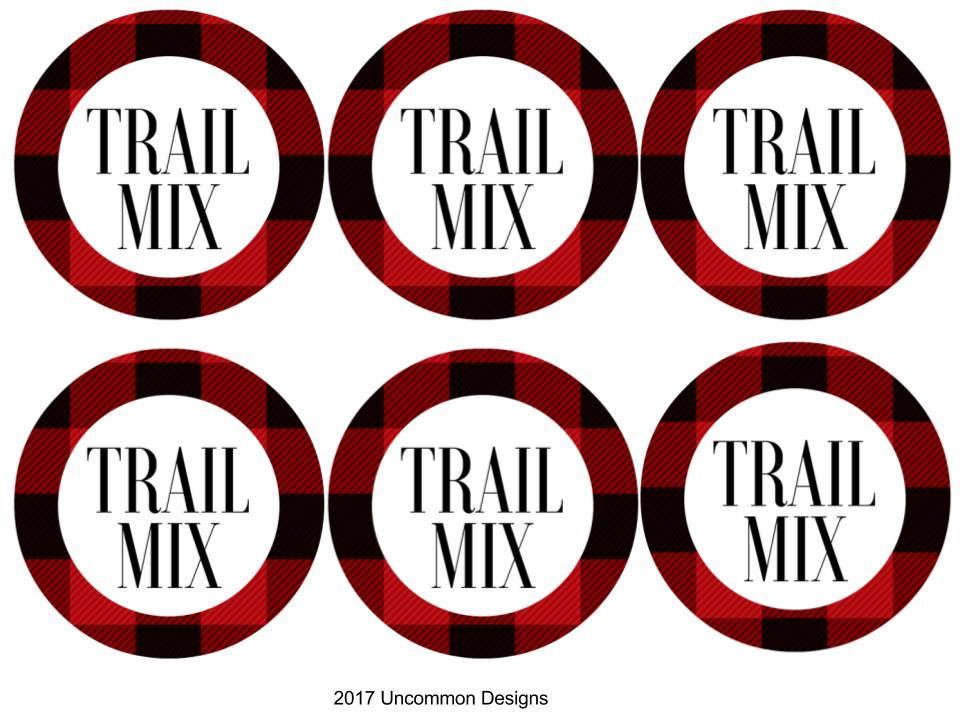 Click the Photo Above to Download the Free Printable Labels
I love how they turned out. I think I'll keep a jar for myself since this is my favorite snack!
Have you ever tried Honest Tea®?  It is so refreshing and oh-so-delicious.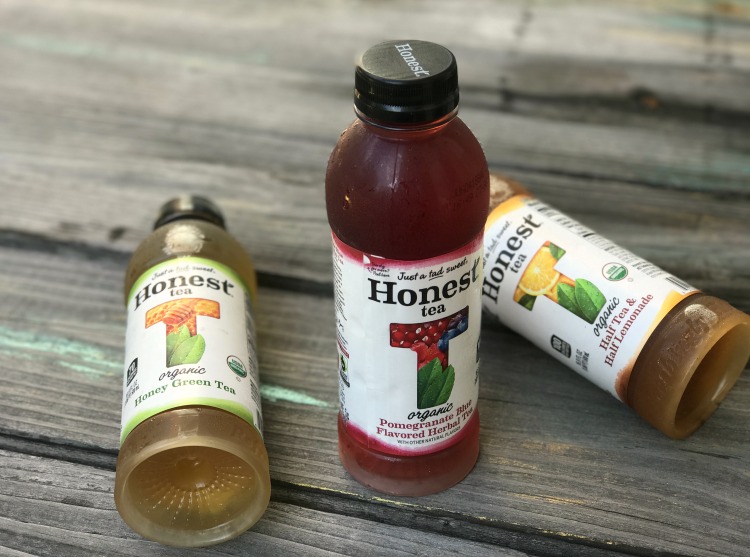 Honest Tea® is a delicious and healthy beverage. I picked up a few flavors: Honey Green Tea, Pomegranate Blue Flavored Herbal Tea, and Half Tea Half Lemonade. I love them all and they have "just a tad of sweetness" nothing too strong or sweet for me! I also am so happy that these beverages are totally organic, too.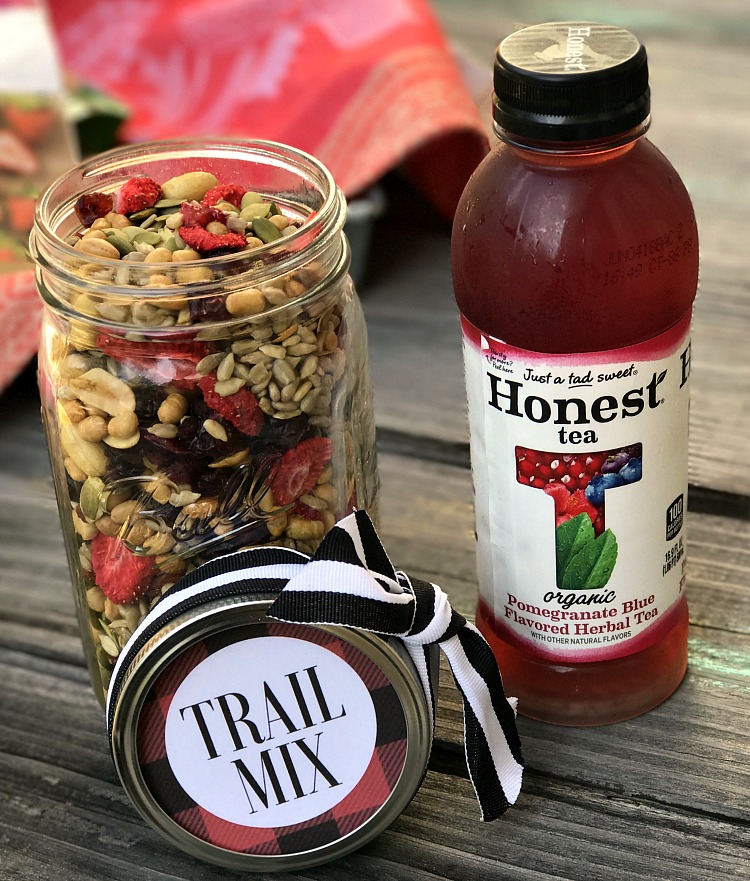 As a mom on the go, these two organic snack options are perfect for me. They are filled with flavor and a healthy alternative when it comes to packaged snacks.
What is your go-to snack idea for busy moms? For more delicious Honest Tea recipes & project inspiration check out the ideas here!
Be sure to pin this recipe for later… 

You may also like…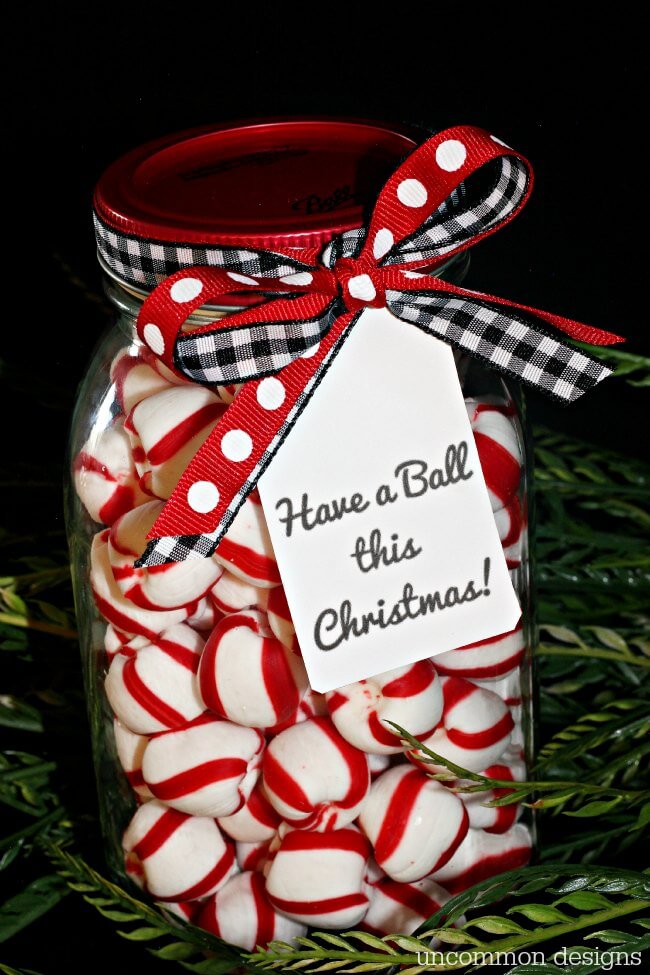 Have a Ball this Christmas Printable Mason Jar Tags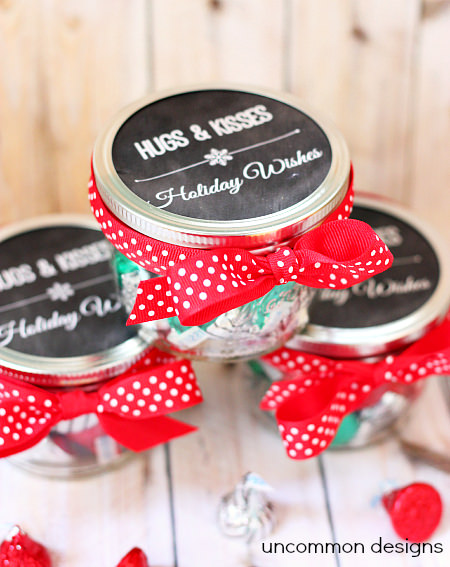 Hugs and Kisses Holiday Wishes Printable Mason Jar Labels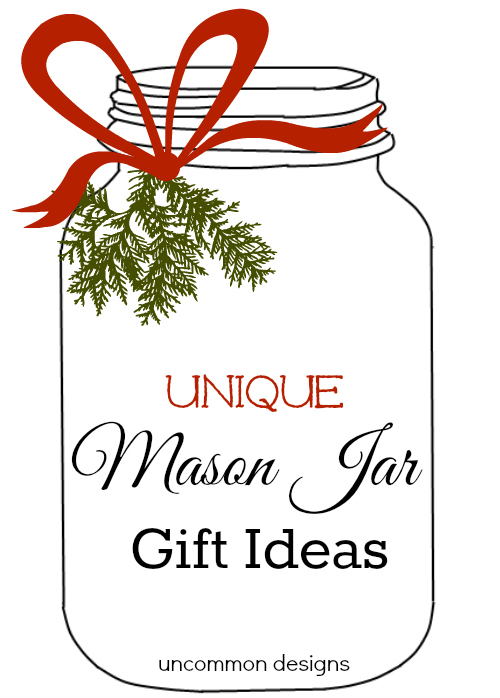 Unique Mason Jar Holiday Gift Ideas
The following two tabs change content below.
Hey y'all! I am Trish and the creative voice behind Uncommon Designs. I adore party planning, holiday celebrations, and all things crafty! I am so excited to share my creative adventures with you!
Latest posts by Trish Flake (see all)