This post was sponsored by Luck's. All opinions are 100% my own.
Spicy Bean Dip for Tailgating!
I am giddy to share this fabulous recipe for one of my family's favorite dips using Luck's Pinto Beans.
I feel so excited to work with Luck's … I have used their canned beans for years! They are so flavorful and easy to incorporate into your favorite recipe.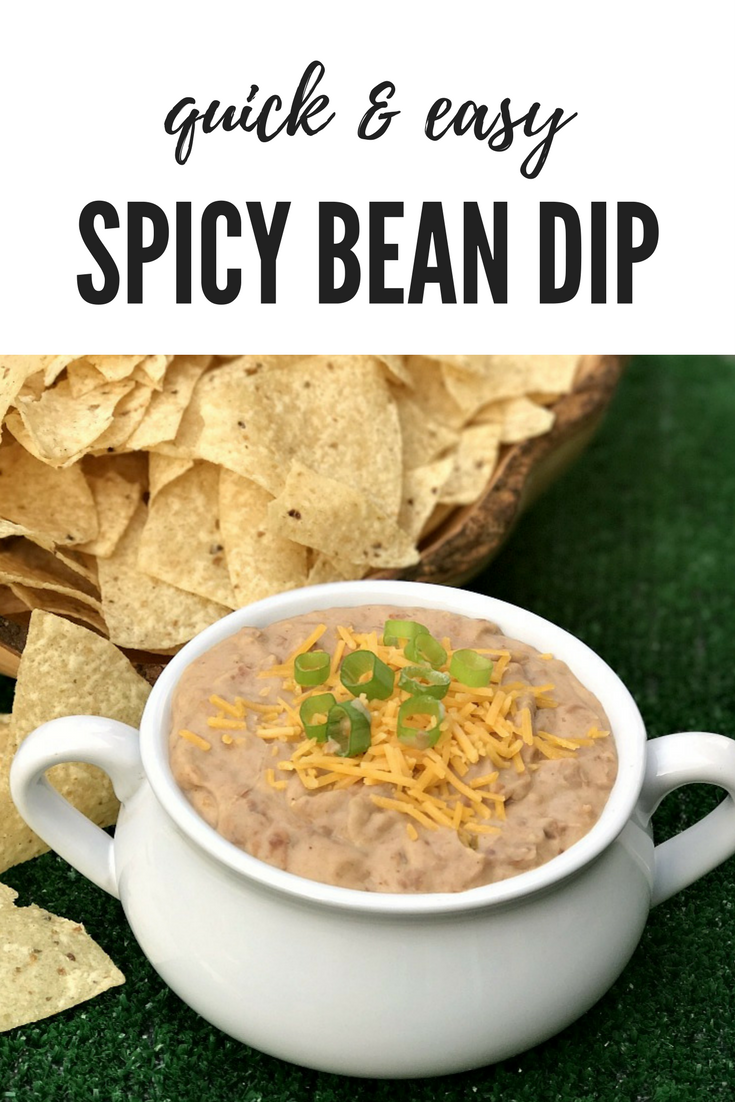 Our house is the official game-watching home amongst our friends. It isn't because we have a huge tv or a fancy home theater, I think it is because we keep things super simple and light. We don't have a set time for everyone to arrive, they can bring their entire family and we serve food that kids of all ages enjoy. I don't feel overwhelmed when  lots of appetizers are our menu and the guys never have to tear themselves away from the screen to sit down to a formal dinner. I think we all feel guilt-free and can just enjoy ourselves.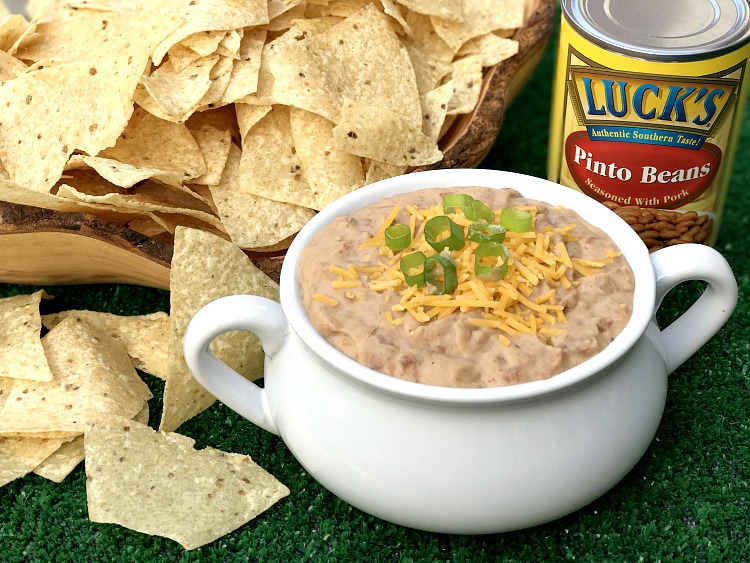 Today I am  sharing one of our favorite recipes… Spicy Bean Dip.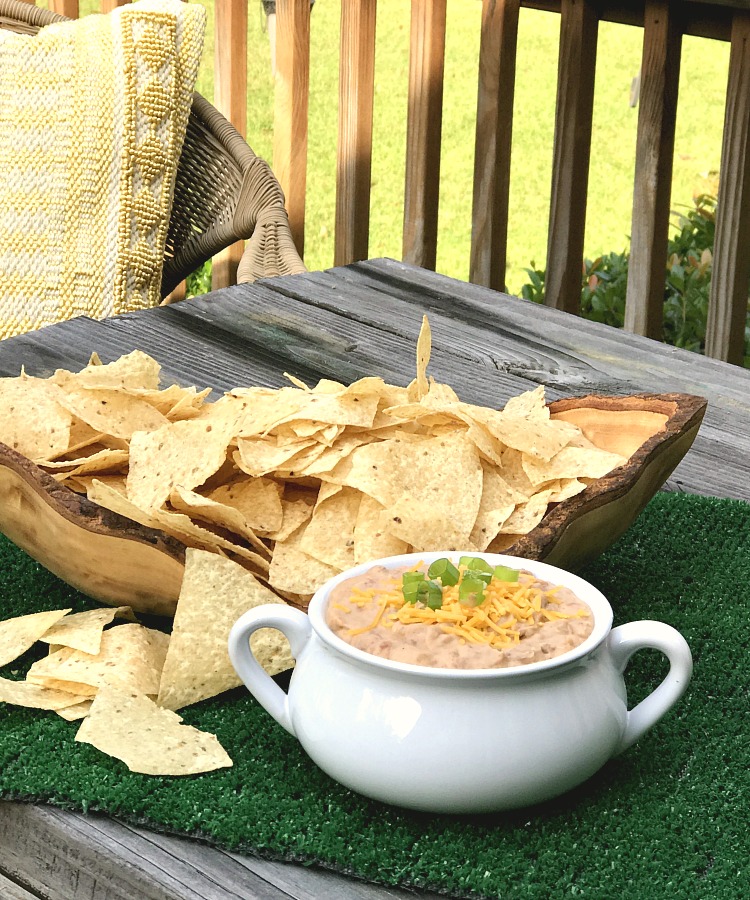 When football season rolls around I am all about using traditional Southern flavors for tailgating food.  I also love to whip up simple appetizers for our guests to enjoy while watching the big game. This bean dip is perfect. It takes less than 10 minutes for me to make it and all I need is one saucepan. You can even use any leftovers on tacos and burritos!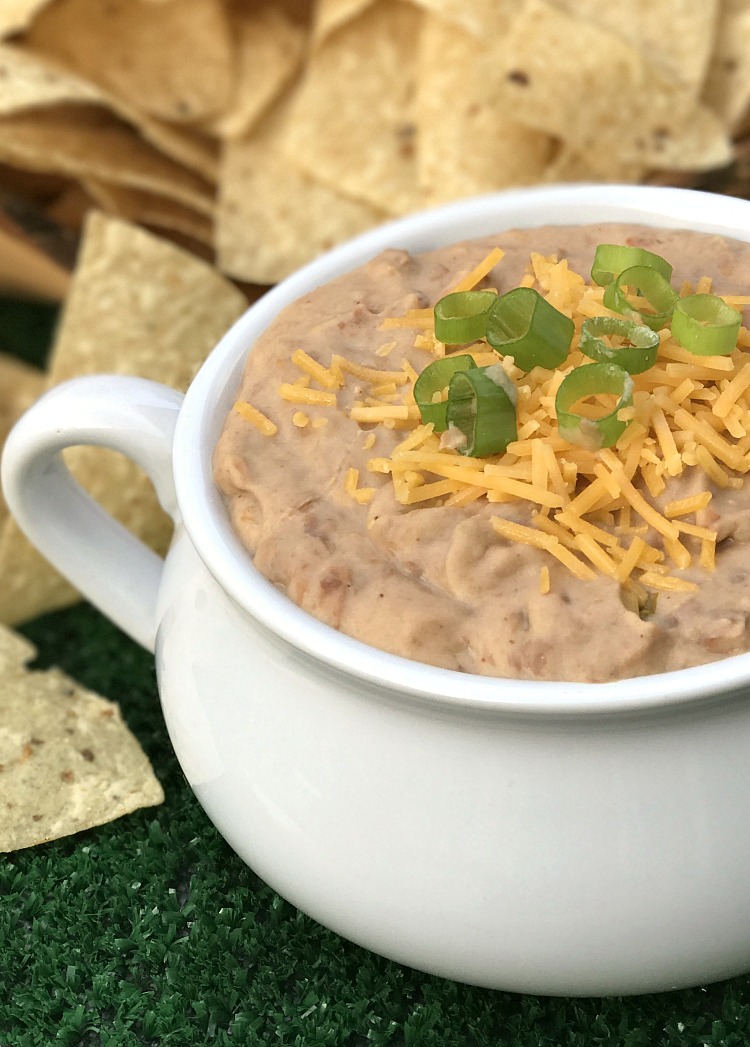 I love using Luck's Pinto Beans because they taste just like the beans I was raised on here in the South. The flavorings are spot on and they are true Southern delicacies. The beans are never dry, therefore, this recipe for Spicy Bean Dip is fool-proof!  It is always creamy and has the perfect hint of pork and Southern flavor. Just what I need when hosting a crowd!
The price point of these beans always fits into my budget, but you can save even more with this coupon.
Let's see that delicious recipe…
Quick and Easy Spicy Bean Dip
2 14.5 oz cans pinto beans
2 oz cream cheese
1 cup cheddar cheese
2 teaspoons cumin
2 teaspoons chili powder
2 Tablespoons canned diced green chilies or Jalapenos
Drain liquid off pinto beans.  Heat beans with cream cheese over medium-low and stir until blended. Add cheddar cheese, cumin, chili powder and chilies or jalapeños, heat thoroughly and mix together. Serve the bean dip warm topped off with green onions and cheddar cheese.
If you like your food a little more spicy or less spicy, adjust the amount of cumin and chili powder accordingly.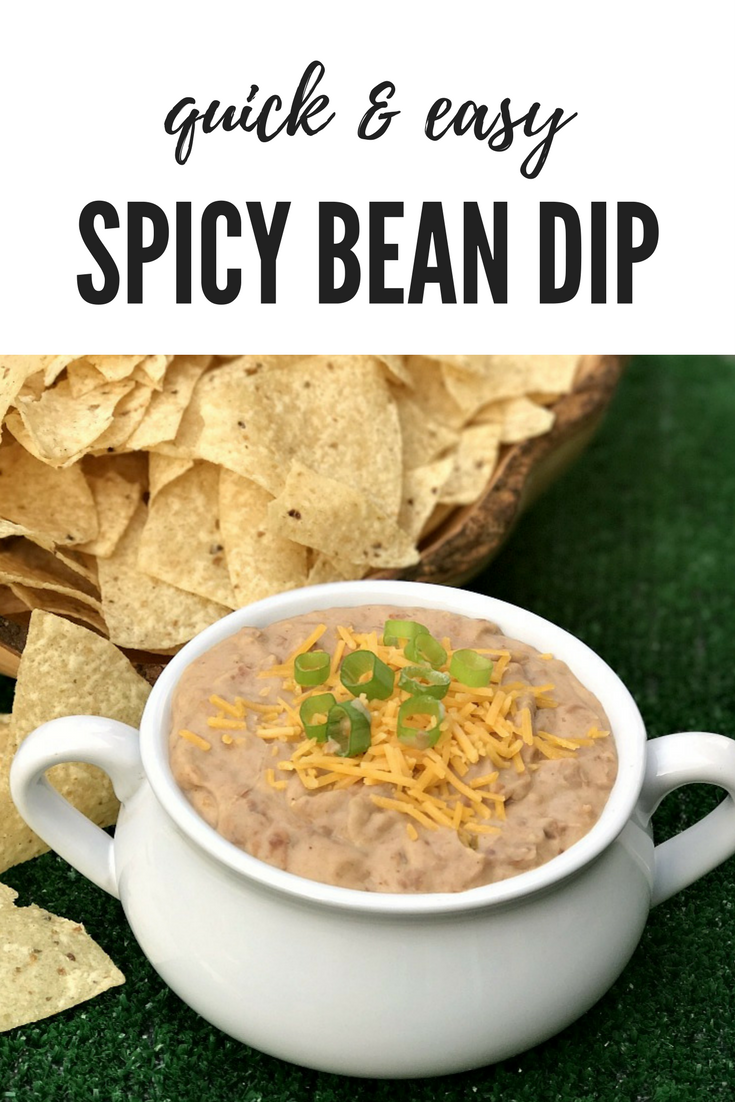 What is your favorite appetizer recipe for tailgating?
This post was sponsored by Lucks, but all opinions are 100% my own.
The following two tabs change content below.
Hey y'all! I am Trish and the creative voice behind Uncommon Designs. I adore party planning, holiday celebrations, and all things crafty! I am so excited to share my creative adventures with you!
Latest posts by Trish Flake (see all)