Halloween Tradition: Boo Your Neighbor!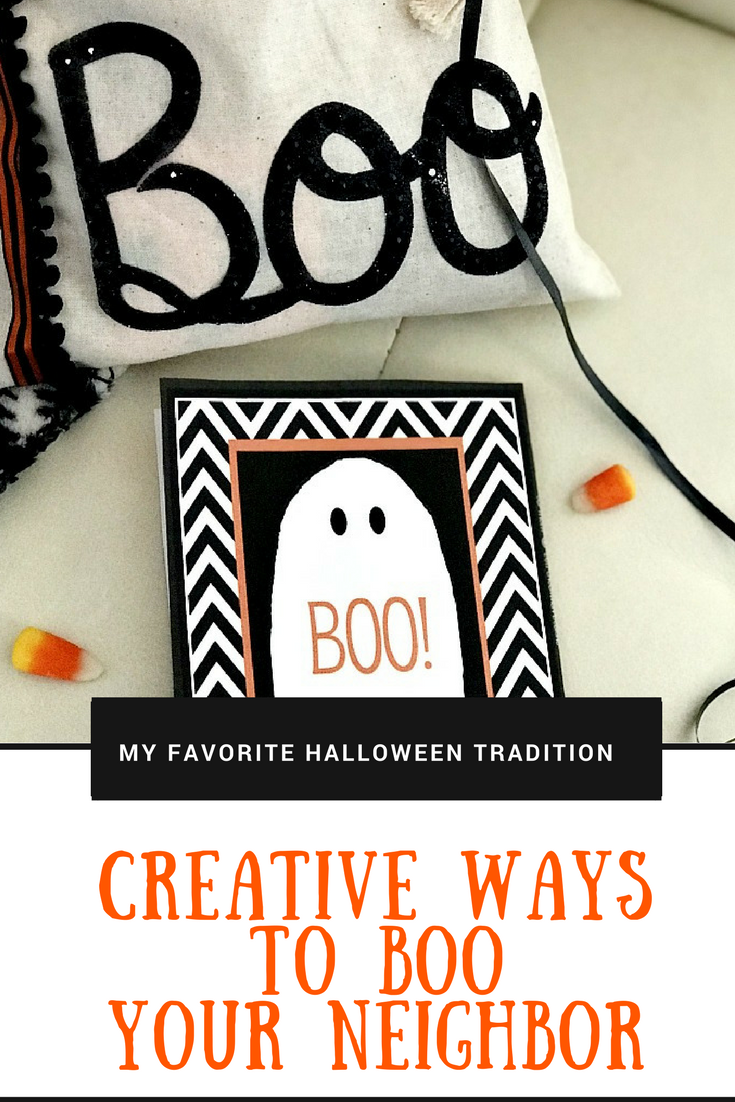 If you have been around Uncommon Designs for long, you know that the Halloween tradition of "Boo" ing your neighbor is something that I look forward to every October. Halloween is such a fun holiday to get creative with, too!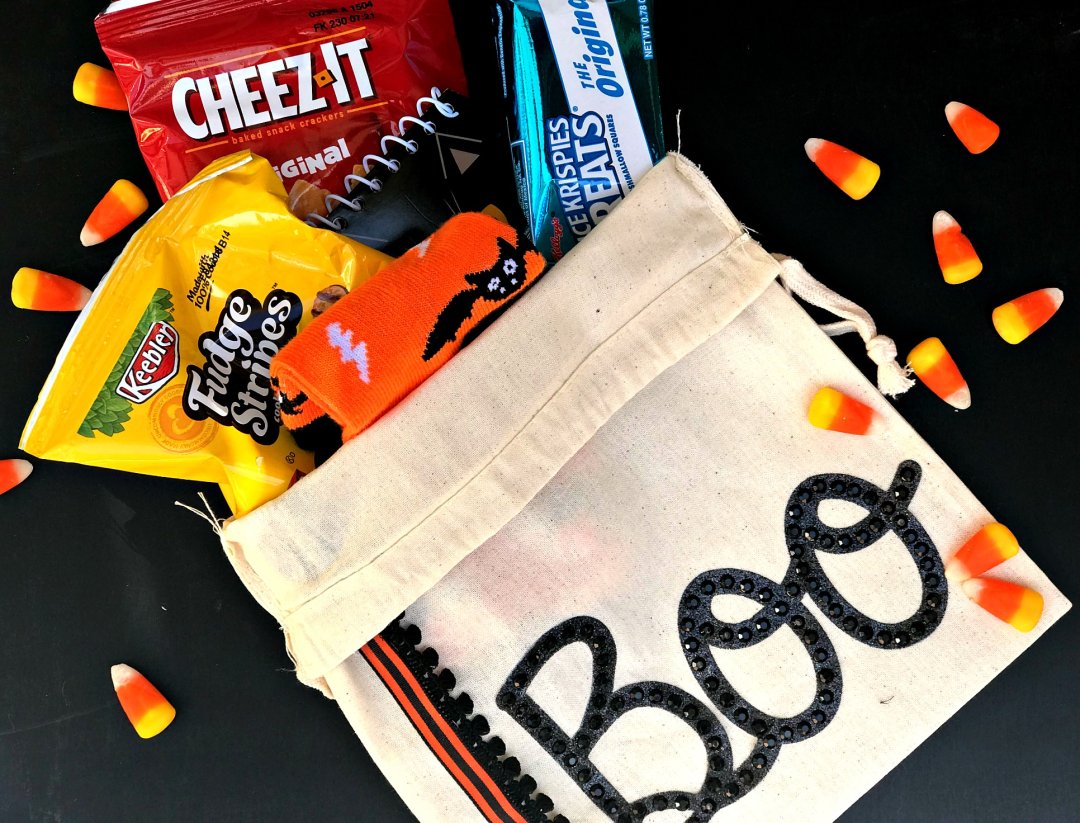 I love combining a few healthy snacks, inexpensive Halloween treats and goodies and I love to make an adorable bag or container to deliver them in. You can click on the image above to purchase some of the snack items I used in our boo! gift this year.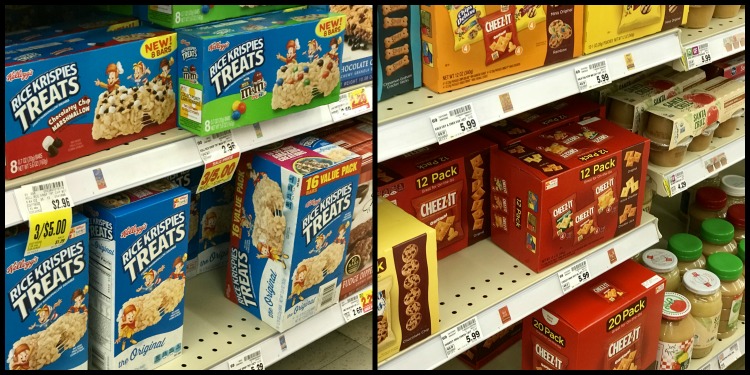 I always have a stash of Halloween treats and toys on hand, but I did head to Kroger to grab some snacks to combine with what I already had. I visited my local Kroger,but you can visit any Kroger or Kroger banner store. Everything was located in the snack aisle.
Check out great offers and limited time special pricing on Pringles Snack Packs and Keebler Cookie and Cheez-It Variety Packs at your local Kroger or Kroger banner store!
Click to visit the digital coupon to save on Kellogg products at Kroger!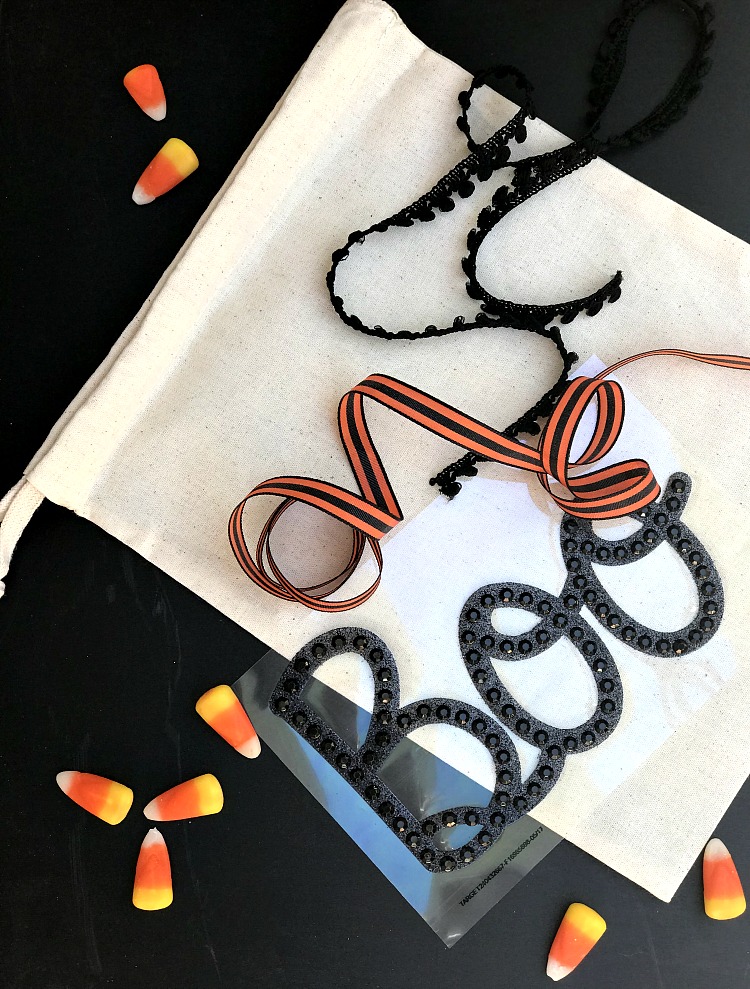 To make the treat bag, I used a pre-made sticker that said boo, as well as ribbon and trim. I simply affixed the sticker to the front of a canvas drawstring sack and then hot glued the trim to the side of the bag. Oh-so-easy!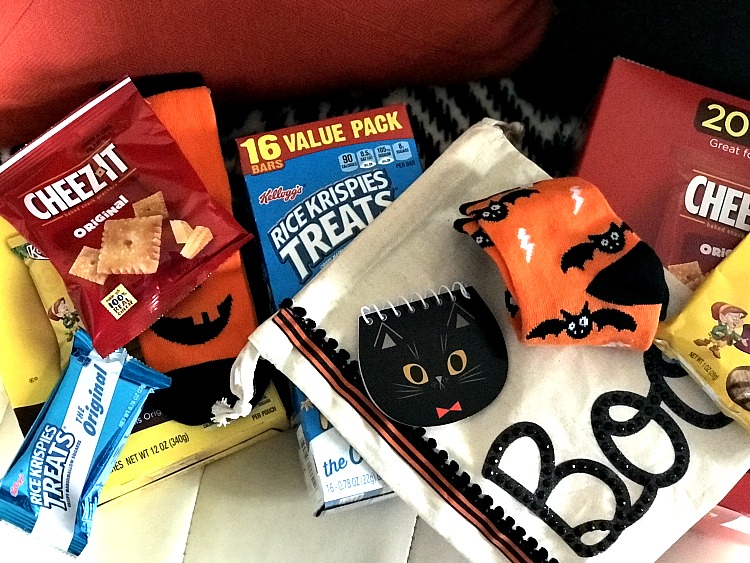 After the bag was made, I gathered up all of my goodies to use in the bag. For the snacks I used our favorites:
Kellogg's® Rice Krispies Treats:  For years and years, families have loved these sweet treats. They are a favorite at our house, too!
Mini Fudge Stripes: Baked to perfection in the Hollow Tree®, these shortbread mini cookies are striped with delicious fudge made from100% real cocoa.  They are so perfect for gifting and they are Uncommonly Made. Uncommonly Good.®
Cheez-It® Crackers:  There is nothing more delicious than opening a fresh bag of Cheez-It Crackers. When you have the snack size packs, you get a fresh bag every time. They are super convenient, too!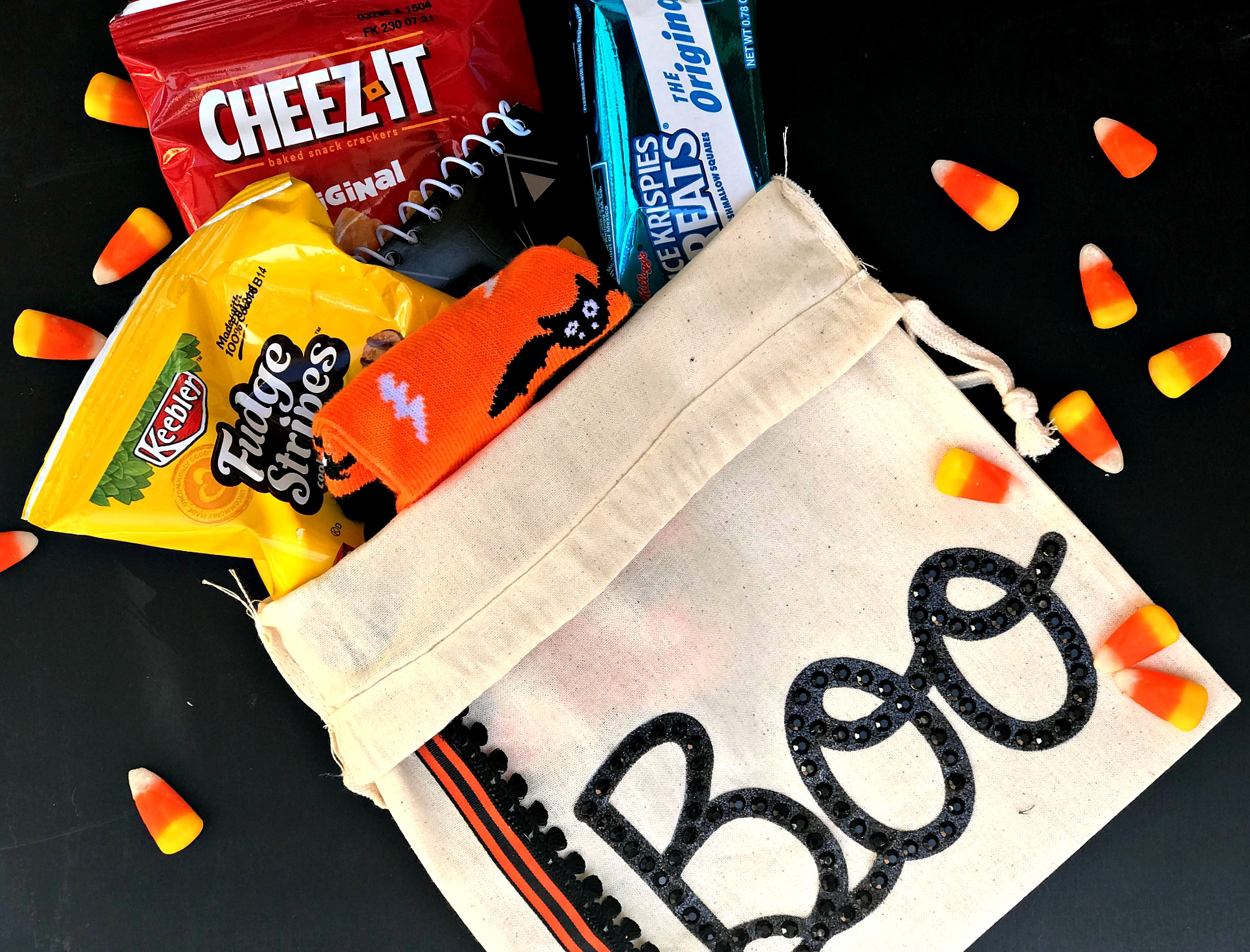 I filled the bag with all of goodies and it was almost ready to be delivered. I had one more really fun trick up my sleeve!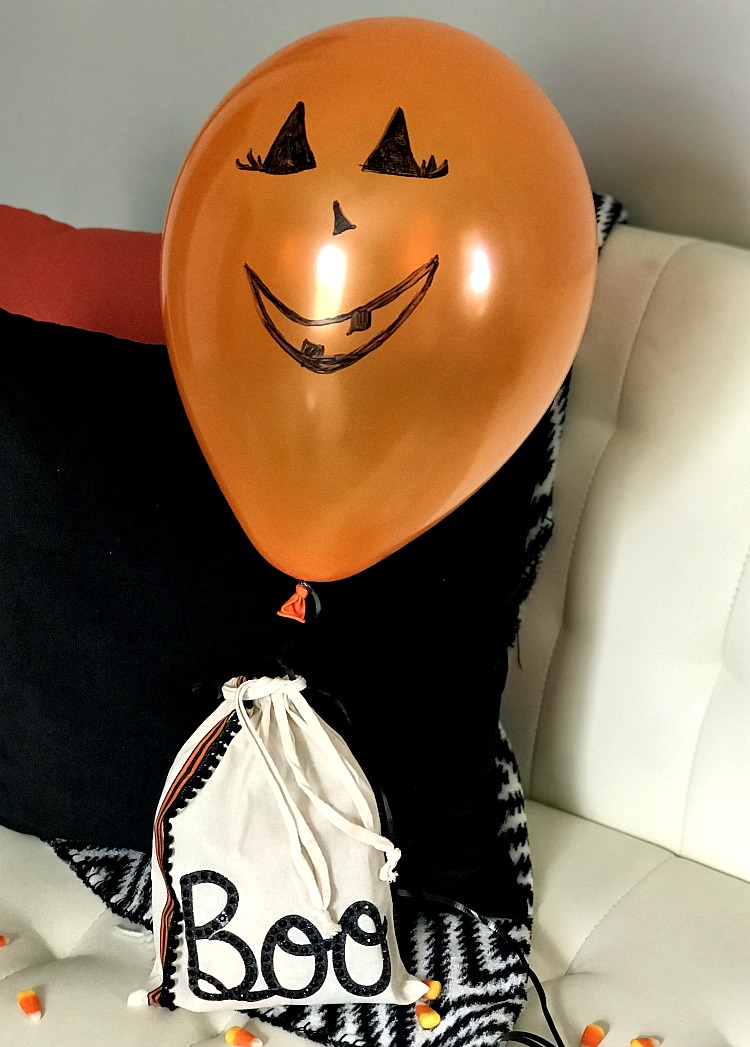 I tied an orange balloon to the bag and drew on a fun face with a Sharpie. This little guy is super important. You can place the gift with the balloon on the front porch of your neighbor's home and position the balloon to stare right into the window. No doorbell needed! This came in really handy when we boo-ed our neighbor who has a toddler and a baby. I didn't have to worry about waking anyone up during nap time.
Don't forget to include the free printable card to leave with your gift. They can easily copy this and send it out when they keep the tradition going. I always include an extra copy, so they don't have to make one, but you certainly don't have to.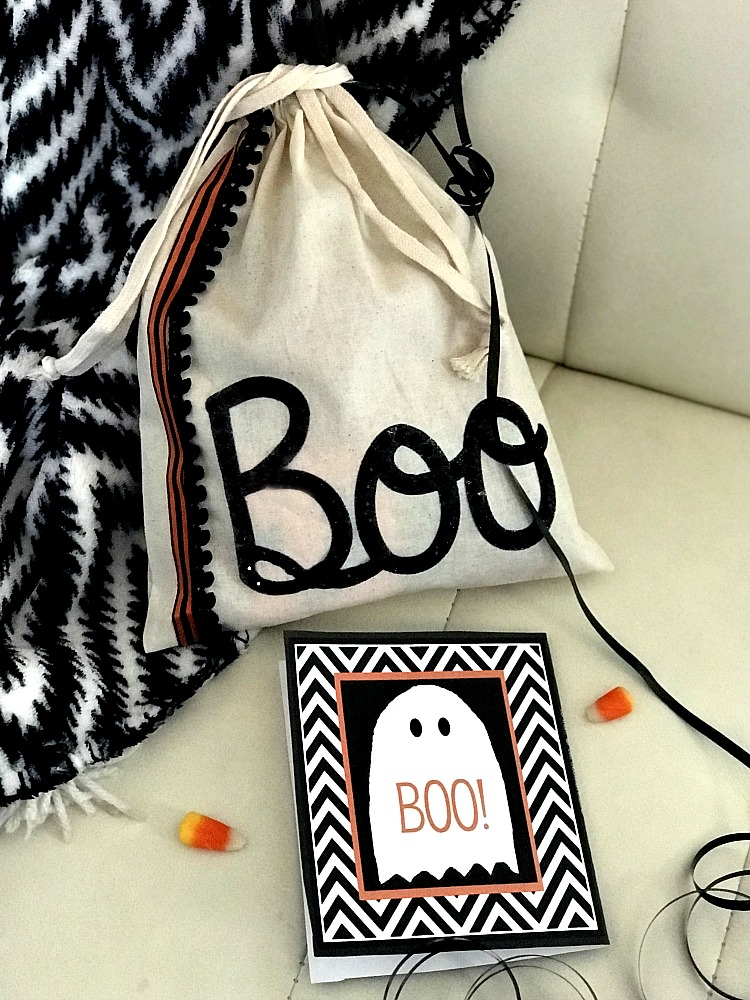 Deliver your boo gift and sit back and enjoy the fun. You can even snack on your leftover treats!
For more Kellogg Halloween inspiration, visit the social hub!
You can find Kellogs in the following places online:
The following two tabs change content below.
Hey y'all! I am Trish and the creative voice behind Uncommon Designs. I adore party planning, holiday celebrations, and all things crafty! I am so excited to share my creative adventures with you!
Latest posts by Trish Flake (see all)