You will love this Spring Cleaning Kitchen Checklist
You guys…. I've had it. I've had it with my kitchen. It needs a major scrub down, clutter tossing, organizing makeover. I can't take it anymore and I pretty much believe that term  Spring Cleaning  was created just for my kitchen. I'm rolling up my sleeves and getting to work!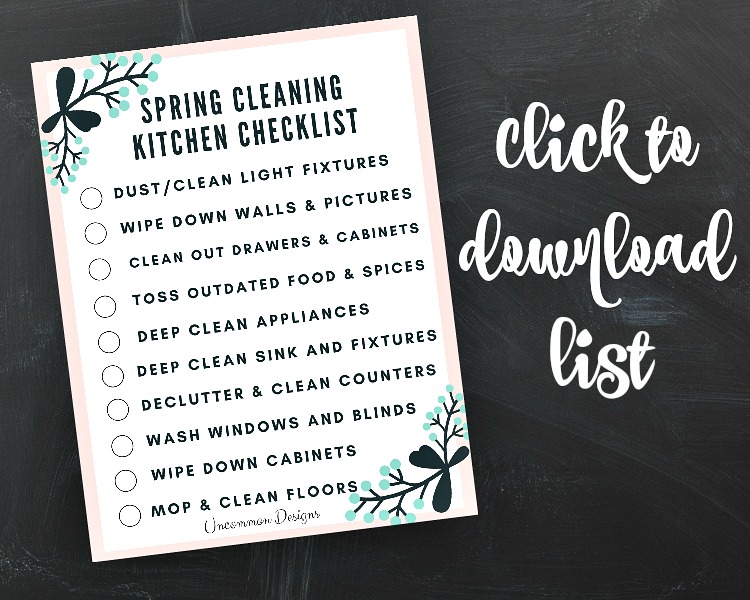 To help us all get our kitchens sparkling clean and in order, I've created a free printable for everyone to use.  Just click and print!
Let's get started cleaning!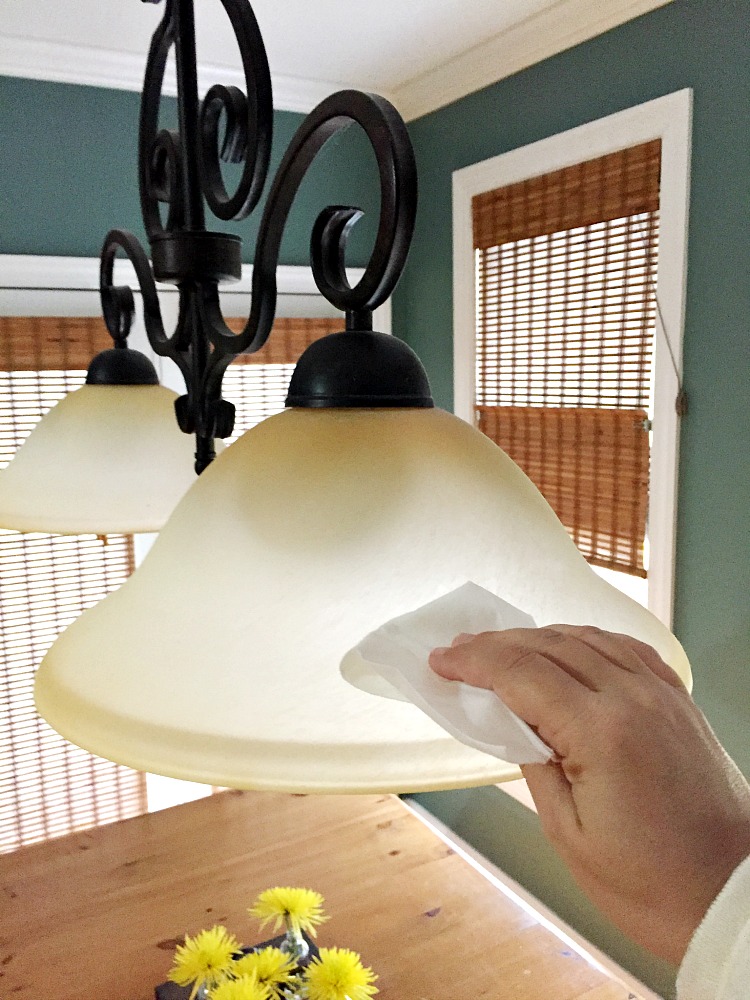 Dusting and Cleaning light fixtures
Do you forget sometimes to clean your light fixtures? I normally don't remember until I have to change a bulb and am horrified at how dusty and dirty they look. I won't be surprised this time!  I used a duster to remove the majority of the lint and dust on the light fixture and then I used the Windex® Original Glass Wipes to give the shade a deep clean. I love these wipes because you can use them on so many surfaces and it gets clean the first time. Also not having to lug paper towels is a bonus, too!
Wipe Down Walls and Pictures
Every once in awhile I like to get my walls clean and greasy fingerprint free. What I don't do is clean the pictures that hang on the walls.  I used the Windex® Original Glass Wipes to clean this picture and you can see here just how dirty that picture was. I love that it left no streaks or lint on the picture. Perfectly clean!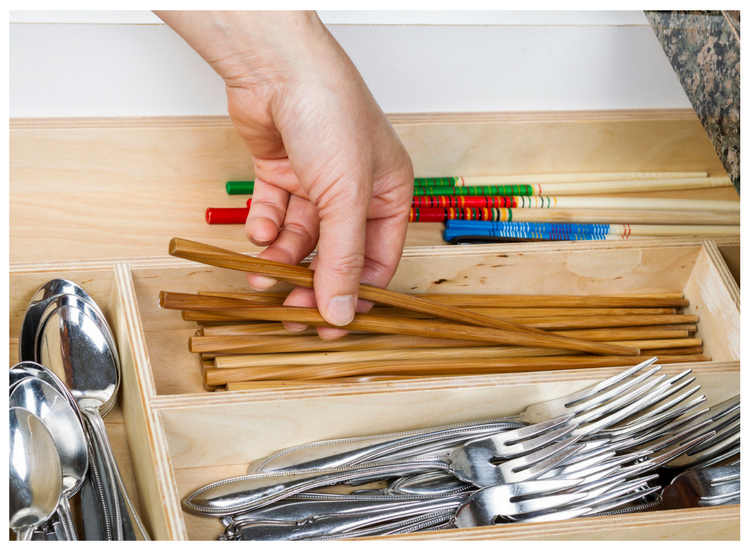 Clean Drawers and Cabinets
We are pretty good about keeping our cabinets and drawers clean, but we have a really nice problem with our utensil drawer.  My two sweet gals are so helpful with putting away the forks and spoons, but sometimes they end up in the wrong spot. I also like to dump out the entire tray and give it a good wipe down. Again, those
Windex® Original Glass Wipes
are perfect for this!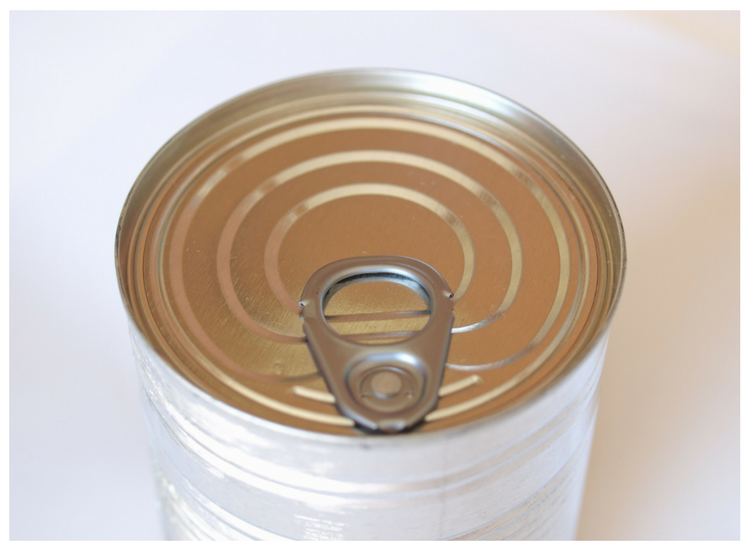 Toss Expired Food and Spices
Okay. My husband thinks this can be skipped, because things are preserved so well these days. Me… no way.  Periodically I believe it is a good idea to go through your pantry and toss expired canned foods, spices, and anything that is hairy.  Just saying!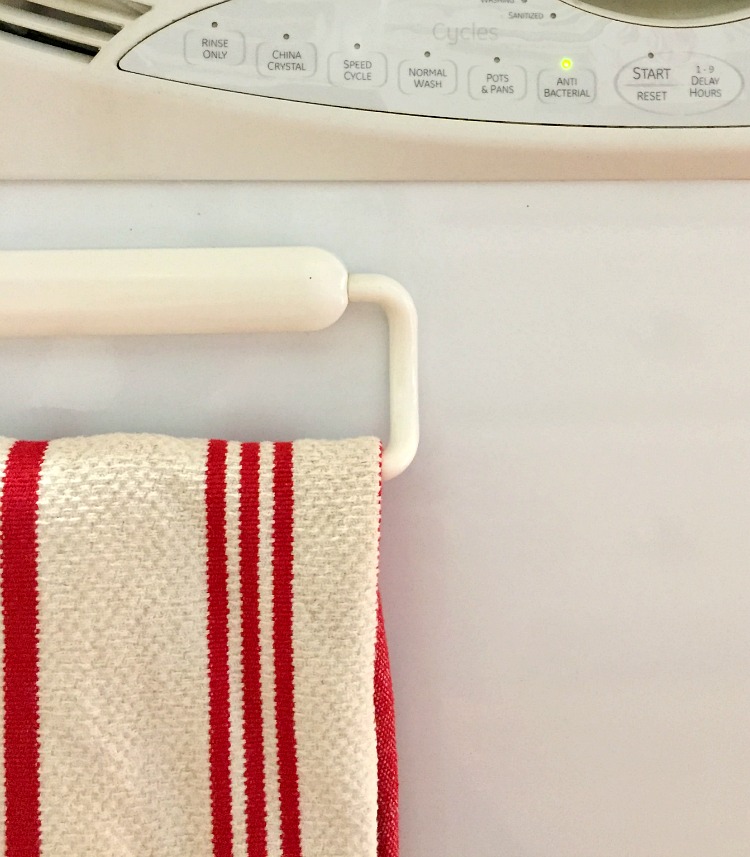 Deep Cleaning Appliances
This I think really gives my kitchen a finished and polished look.  Take a
Windex® Original Glass Wipe
and clean off all of your appliances.  These can include coffee makers, mixers, dishwashers, ovens and anything else that takes up space on your counter. These things get really dirty from everyday activity and need a good clean every once in awhile.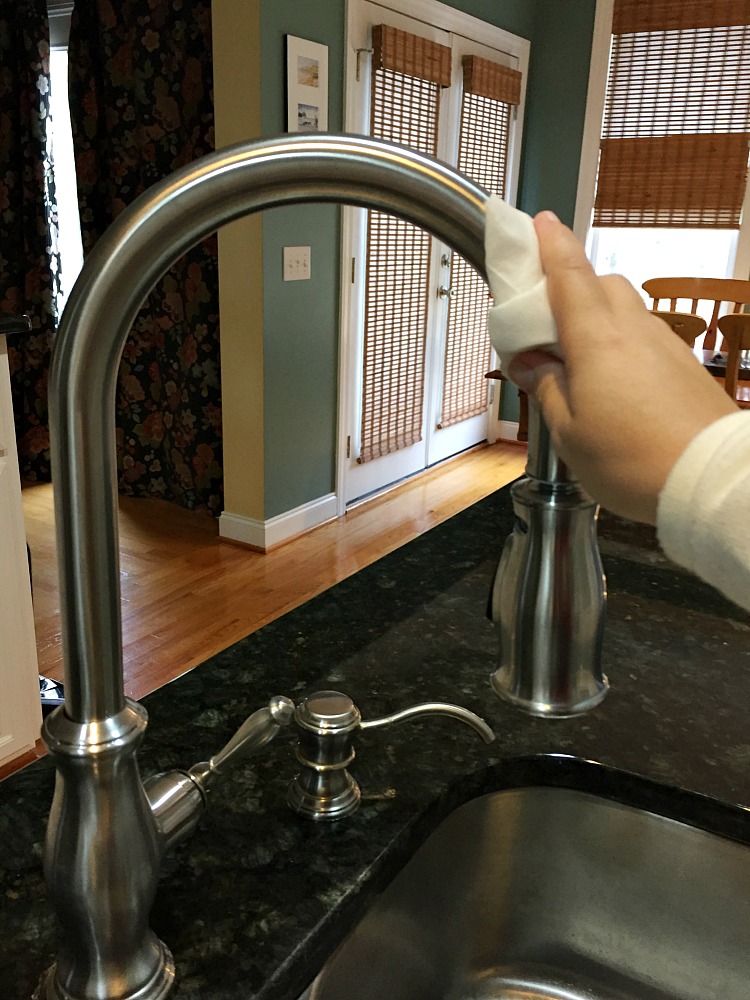 Deep Clean Sink and Plumbing Fixtures
This is one of those tasks that I actually do more often some of the others, but it is so important.  I fill up my sink with warm soapy water and get to scrubbing every crevice and surface of my sink.  I use the
Windex® Original Glass Wipes
to clean the fixtures.  Once the sink is dry, give it a quick swipe with the wipes and it just sparkles!

Declutter and Clean Counters
This usually takes me the longest because I try to deal with every single piece of trash, paperwork and re-routing of knick knacks when I declutter. After I have a clean space to work on a quick spray of Windex® Original and some paper towels and I am good to go! It is perfect for cleaning windows, mirrors, glass shower doors, glass top stoves, and more. Thanks to its formulation with Ammonia-D®, Windex® Original starts working on fingerprints, dirt, and other messes even before you wipe. It is safe to use on tons of surfaces, including granite, glass stove tops, plastic, vinyl… you name it. Windex® Original is America's #1 glass cleaner!*. Trusted by generations for its famous streak-free shine and I have always used in in my home, especially the kitchen.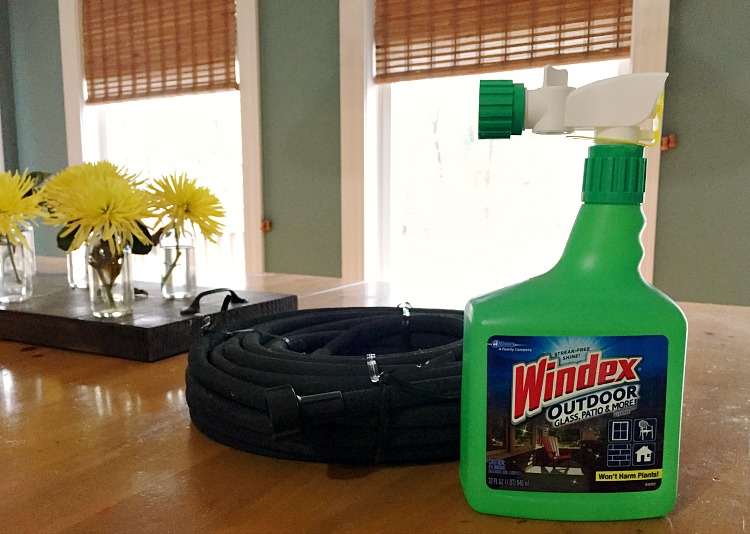 Clean Windows and Window Coverings
I use the
Windex® Original Glass Cleaner
for my interior glass windows, but I can't wait to try the
Windex® Outdoor Glass & Patio Concentrated Cleaner.
You simply attach it to a hose and you can clean windows, patio furniture, brick, siding, even play sets. Just spray and then let it dry. I've had to wait to do this because here in South Carolina the pollen is still falling and everything is yellow. We did have a random bit of snow yesterday, though. Strange!
Clean Floors
Once I finish with everything else it is time to clean my floors. This is the way we do it, but I'm sure some of you have your own way depending on the type of flooring that you have! We like to run the vacuum and then use the
Windex® Original Glass Wipes
to go over the floors. I promise I'm not becoming Cinderella, but when we put our floors in, I wanted a high shine coat and the
Windex® Original Glass Wipes
are the one thing that actually cleans and leaves a beautiful streak free shine.  It is also almost immediately dry, so we have access to our high traffic areas.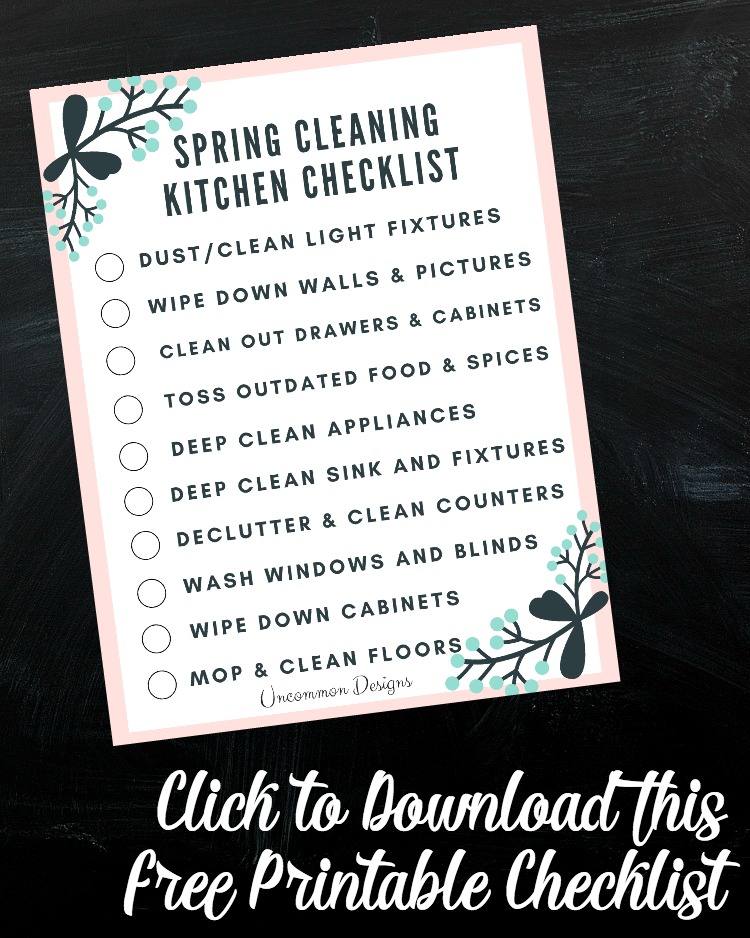 What room would you tackle? 
The following two tabs change content below.
Hey y'all! I am Trish and the creative voice behind Uncommon Designs. I adore party planning, holiday celebrations, and all things crafty! I am so excited to share my creative adventures with you!
Latest posts by Trish Flake (see all)