Sometimes my favorite  projects are a result of a totally last minute decision.  This was definitely case with these floral tiki torches. I ran to Wal-Mart the day of my daughter's birthday party and spotted that gorgeous striped ribbon and the rest was history!
Isn't it amazing how things come together so easily some times?  I try to carefully map out each and every detail when party planning, but sometimes the inspiration just doesn't stop coming.  I guess it makes up for all of the times that I just can't figure out how to make things happen the way I want them to.  I can apply that to just about any situation now that I think about it.  I am so grateful that God normally gives me a good balance of each or I would never get any sleep!  Now back to those pretty floral tiki torches.
In South Carolina, if you are planning any outdoor occasion between the months of May and September, you must be armed with adequate insect repellant.  I decided against spraying the party guests down with bug spray and went the more festive route of TIKI torches.  These metal ones are my absolute favorite.  I had them all ready to go that morning and then I headed out to the store and spotted that fabulous ribbon.
I paired it with some leftover artificial flowers that I had picked up on clearance at the craft store for next to nothing and literally taped them with clear packing tape to the bottom of the pole of each tiki torch (remember my table runner trick?) .  They were gorgeous!  My mom even thought they were real flowers! They were pretty darn amazing and I was so thankful I had forgotten things on my grocery list and had to make that last minute trip.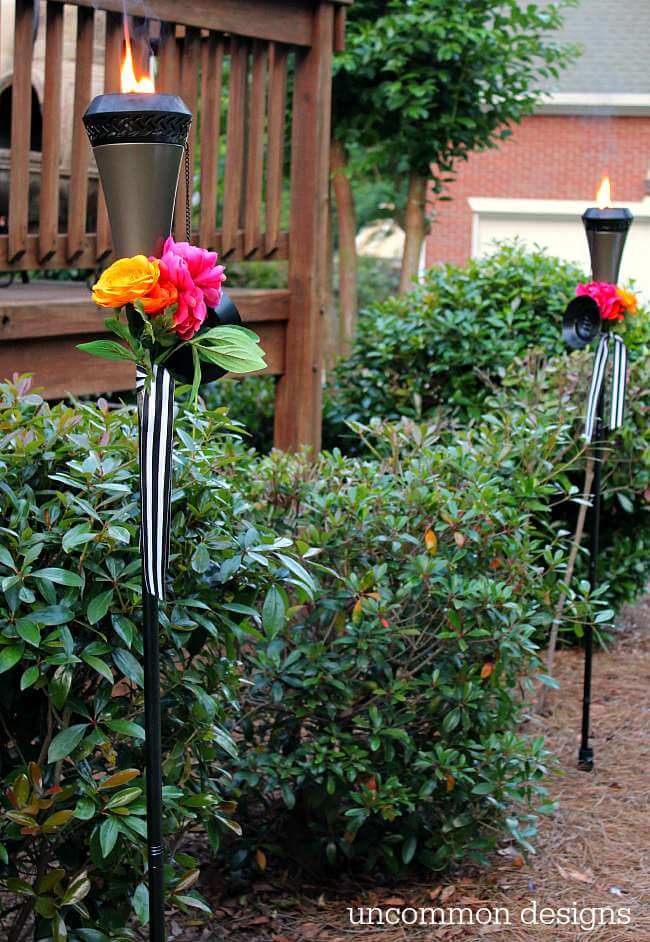 The torches completely transformed the party space and garnered lots of oohs and ahhs from the tweens!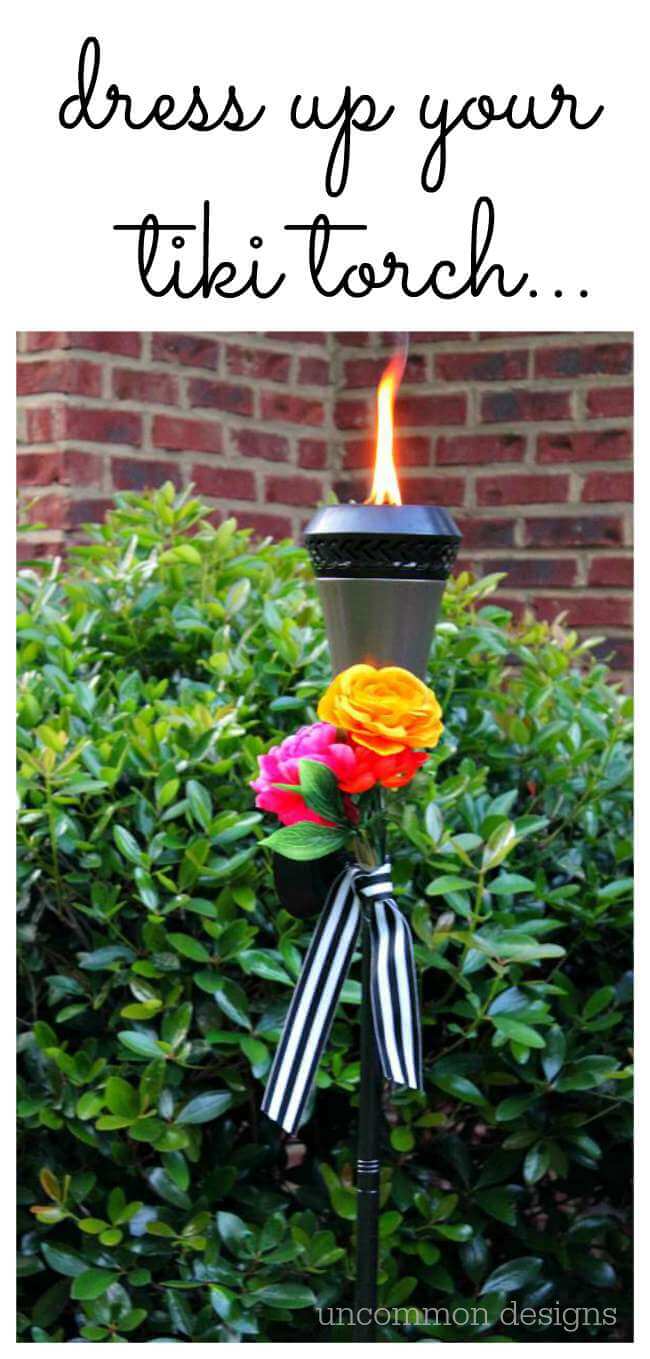 For more floral fun…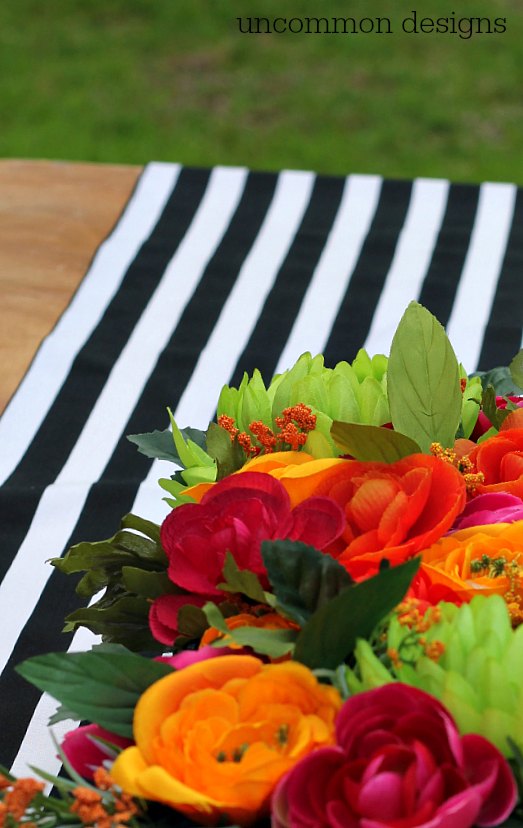 Find out how I made the easiest five minute no-sew table runner for the party!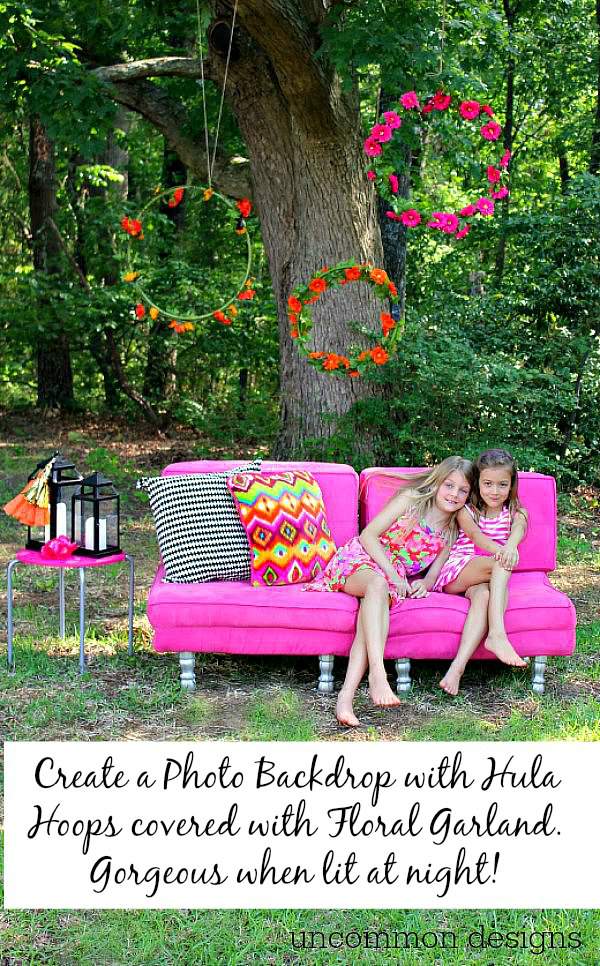 You can also check out our lit floral photo backdrop from the party!
The following two tabs change content below.
Hey y'all! I am Trish and the creative voice behind Uncommon Designs. I adore party planning, holiday celebrations, and all things crafty! I am so excited to share my creative adventures with you!
Latest posts by Trish Flake (see all)