So yesterday, we shared some Slumber Party Tips and Ideas and these sweet little DIY tie dye long johns were part of that…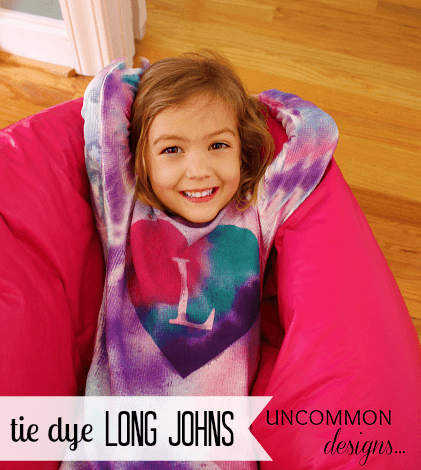 Aren't they adorable! My little La La thought she was some kind of special in those tie dye long johns.
So today, I am going to show you how I took an ordinary white thermal underwear top and really jazzed it up with SEI's tumble dye tie dye kit. We  chose the girly girl color scheme… how fitting!  After all, every fashionable girl must have ultra-cool PJ's!
Here is how I did it…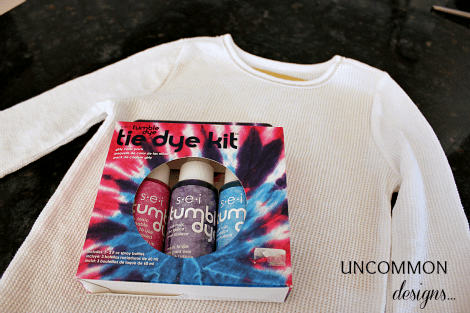 Supplies:
Shirt
Stencil
Folder or Cardboard to go between shirt layers
Trash bag or plastic tablecloth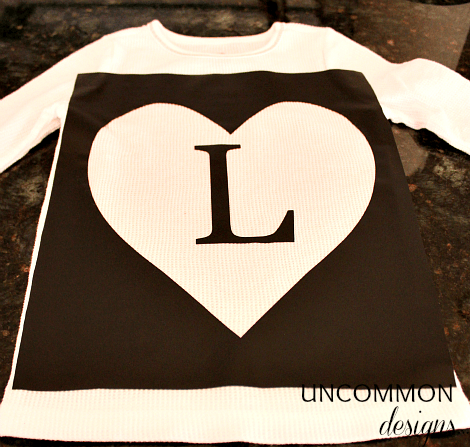 I cut a heart and an L out of some vinyl with my electronic cutter.  You can do this method, use freezer paper, another type of stencil, or skip the heart step all together!  With two little girls, it works for me to use a monogram to tell which shirt belongs to which rascal.  I also placed a file folder inside the shirt to prevent bleeding.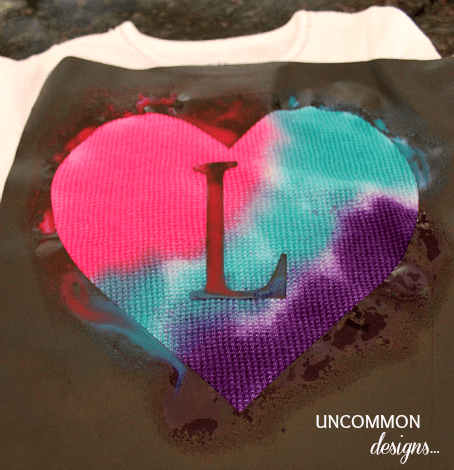 Now for the fun part!  If you have worked with tie dye before, it can be so messy and time consuming.  Not with this kit!  All I had to do was open the bottle, spray on the different colors, and let it air dry.  Next, I lifted off the stencil and "scrunch" dyed the rest of the shirt. Here was the video I used for the "how to".
I was so glad that there was a video to go by and it was so easy to follow!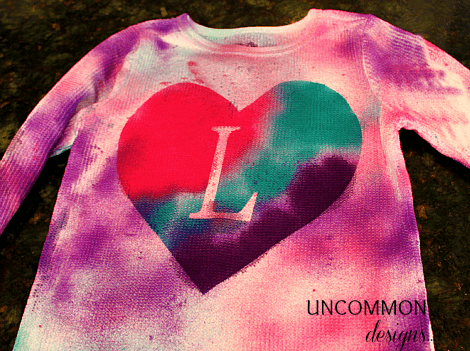 I just love how it turned out!
 Slumber parties are such a huge deal in our home, so we had a ball ! We have a few other Slumber Party  tips and ideas to share with you later this week. Bonnie created a super cool boy's tshirt idea that  would be awesome for a boy's slumber party….make sure to check out her Bleach Tshirt Tutorial!
Trish
The following two tabs change content below.
Hey y'all! I am Trish and the creative voice behind Uncommon Designs. I adore party planning, holiday celebrations, and all things crafty! I am so excited to share my creative adventures with you!
Latest posts by Trish Flake (see all)