Light up your holidays with these great gift ideas!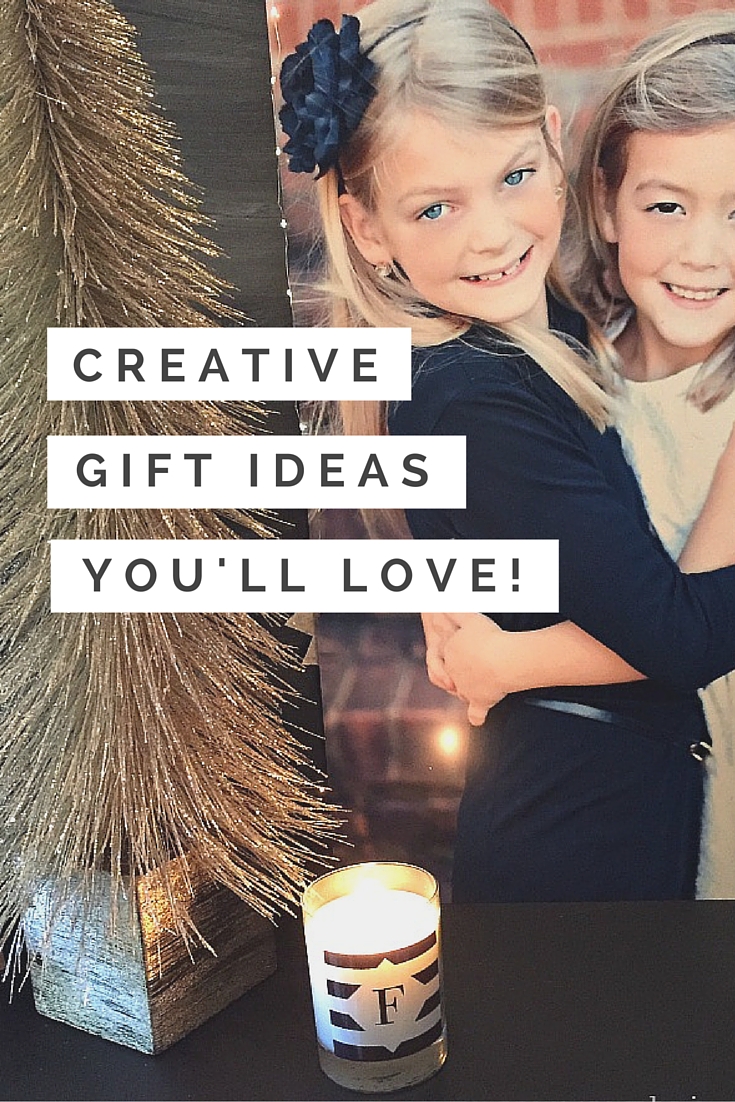 You guys know that Bonnie and I love Christmas more than any other holiday.  I also love Shutterfly and literally jump at the opportunity to collaborate with them.  Today I want to share some of my favorite gifts from Shutterfly that I'll be giving to some of my favorite people in the world and one idea that I am just going ga ga over! 
I've been really trying to personalize my home over the last few weeks.  I've added this gorgeous temporary wallpaper, but the star of this little nook is the print of my two girls.  I smile every single time I look at it.  Maybe it is because they are embracing each other, maybe because they are so  beautiful inside and out, maybe it is all of the above.
I had originally planned on making this cool bokeh craft using this metal print and some Christmas lights.  I still love that idea and want to do it, but once I unwrapped the metal print, I just couldn't drill into it.  It was so gorgeous and of such high quality I couldn't look away from it and I wouldn't dream of making it into anything else.  By far, my favorite art piece that we have in our home and I will treasure it forever.  So, I decided to loosely drape battery operated lights around the edges for the holidays. I highly recommend these metal prints, but that is only the beginning of the home decor items you can get from Shutterfly.  They have so many other options from framed canvas prints, glass prints, to shower curtains and outdoor pillows.
My other favorite Shutterfly find is this gorgeous monogrammed candle.  Yes, I'm a Southern gal and love anything monogrammed, but this is a fresh modern design and I am in love with black and white stripes right now.  This candle is going to be the perfect gift idea for a teacher, neighbor… really anyone!  It smells divine, too. The grapefuit blossom isn't too strong and the perfect amount of sweetness.  They have lots of options as far as scents and designs, you can even include photos. There are a ton of photo gifts to choose from.  I know you'll find something you'll love. I plan on ordering a few more candles this weekend!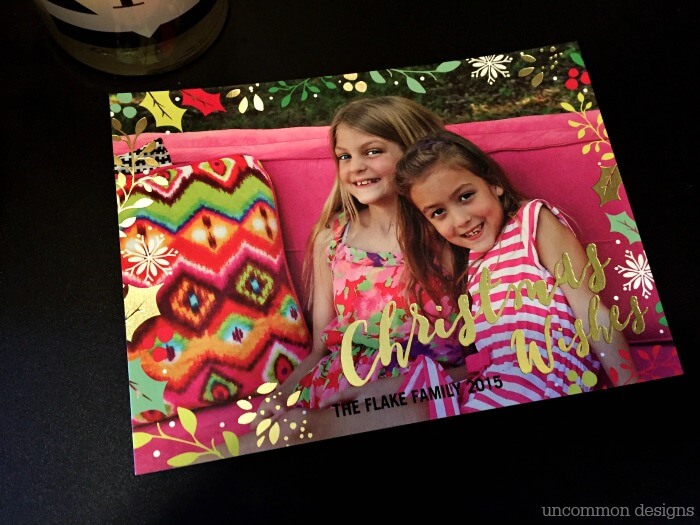 Check out these fabulous Christmas cards.  Do you see the shine?  Shutterfly now offers foil stamped card options and they are sure to set your card apart this holiday season.  I decided on a fun picture of the girls this year.  The card design really showcases their vibrant and vivacious personalities.  It was tough to decide on the design this year, because of so many great choices.  I was tempted to make on of their new ornament cards, but I couldn't resist the bling on the foil cards.  They came in no time flat and they look so nice! I even added the matching address labels and they were such a steal!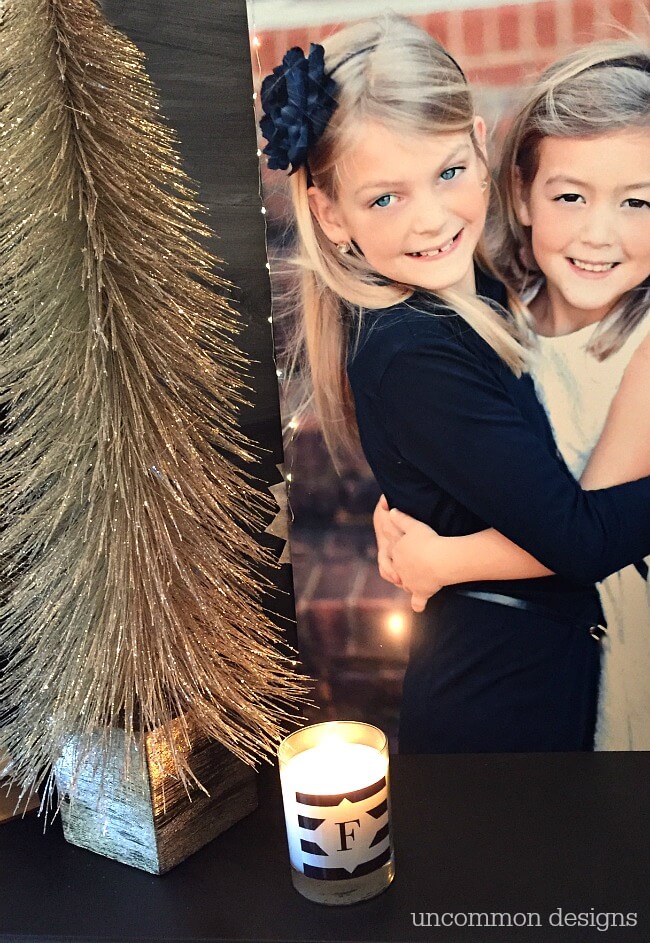 In my opinion, there is no better gift that something that shows your creativity.  It doesn't mean you have to be crafty.  Creativity comes in so many forms… transform some photos that you've had sitting in your phone into something tangible.  Give it to someone you love or keep it for yourself.  Share how your loved ones have blossomed and grown with friends and families with cards this year.  It is so simple and will be so worth the effort, I promise.  Give a gift that shows you put a little thought into it and something that can be cherished long after a gift card wears out.  It will brighten the holidays for someone else… isn't that what it is all about?
The following two tabs change content below.
Hey y'all! I am Trish and the creative voice behind Uncommon Designs. I adore party planning, holiday celebrations, and all things crafty! I am so excited to share my creative adventures with you!
Latest posts by Trish Flake (see all)