Folks… the time has come… there is no choice… I have to get some control over all of my stuff. I am in desperate need of it…
Craft Organization !!!
 I keep putting it off, because it is such a huge, tremendous, and overwhelming task, but I think I am ready now.  I was scanning Pinterest and the Web and found some fabulous and pretty craft organization ideas.  I thought you might like to see them, too…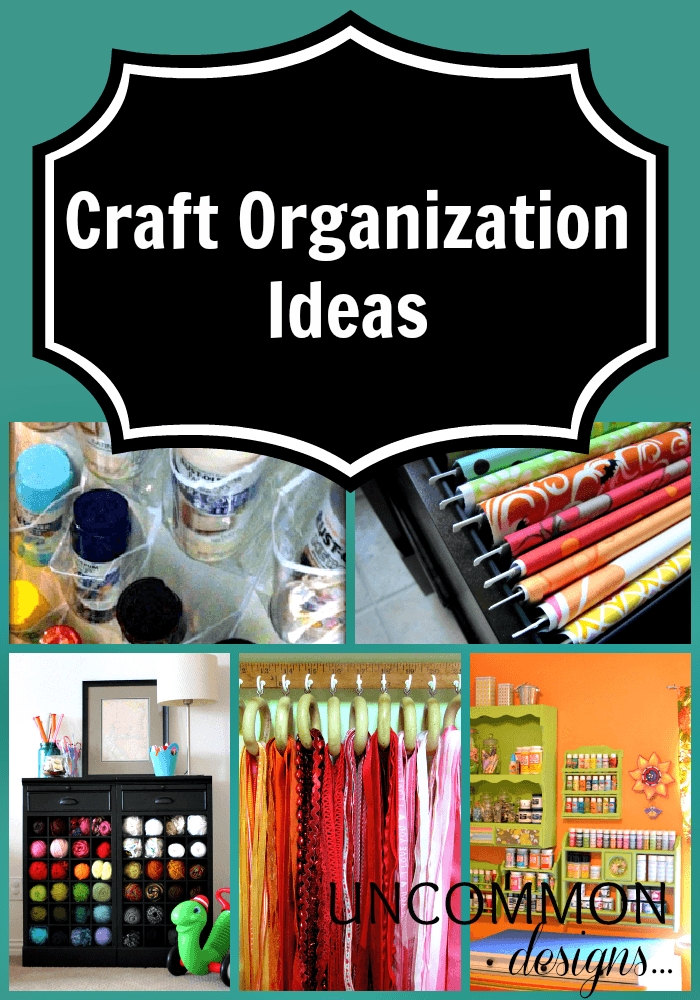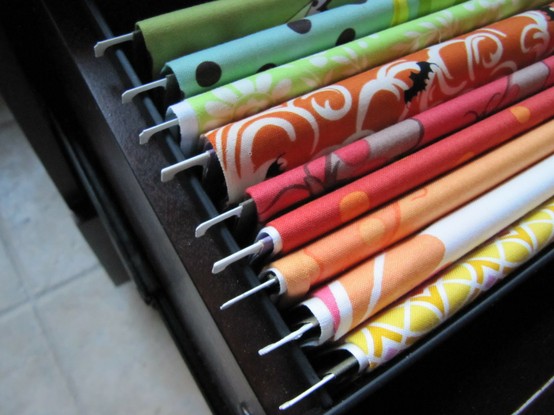 File your Fabric by Sew Many Ways
What a great idea!  I love that you can open a file drawer and see every pattern of fabric that you have.  Not that I am addicted to looking at fabric.  I need to use more of what I own, too!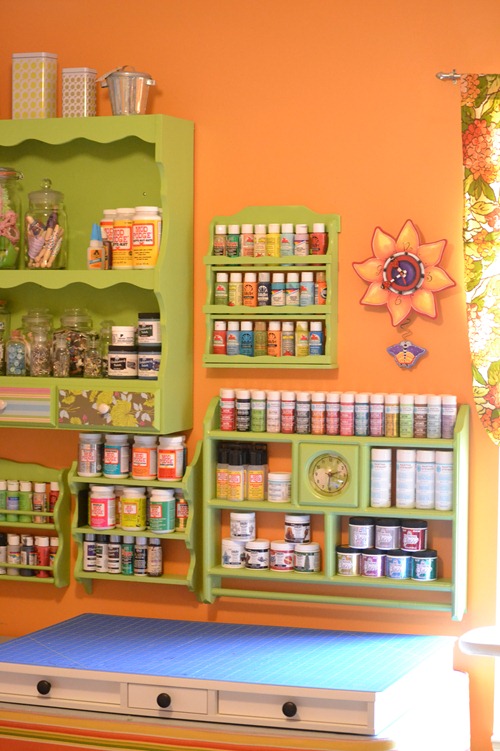 Organize your Craft Paint with Spice Racks by Infarrantly Creative
Yep, love it all!  Thrift stores are full of old spice racks just waiting for someone to rescue them and they cost next to nothing.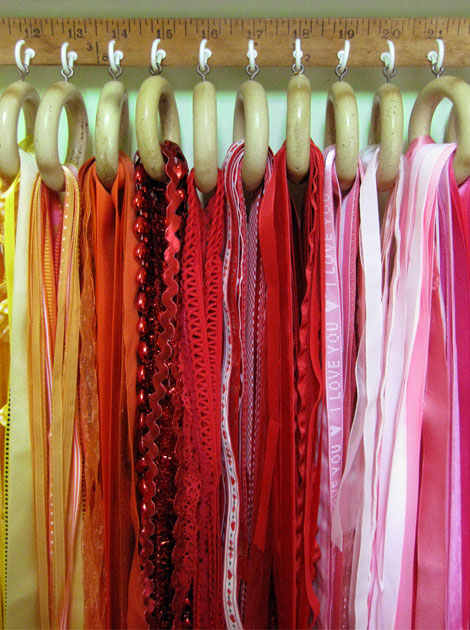 Drapery Ring Ribbon Storage by Just Something I Made
Seriously?  Not only does it look like a yummy trim rainbow, I am sure this would help me to corral all of the loose ribbon I have laying around.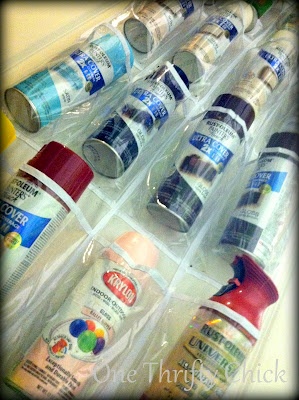 Over the Door Spray Paint Storage by One Thrifty Chick
This is so one of those… "why didn't I think of that" moments.  They fit perfectly!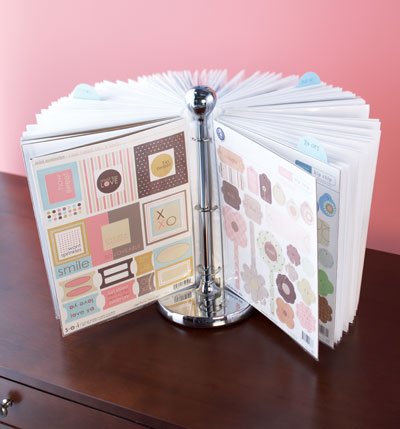 Paper Towel Holder Sticker Storage by Club Creating Keepsakes
I never thought I was much of a sticker person, but when you start grouping like items together, I have a lot more than I think!  This is an adorable idea.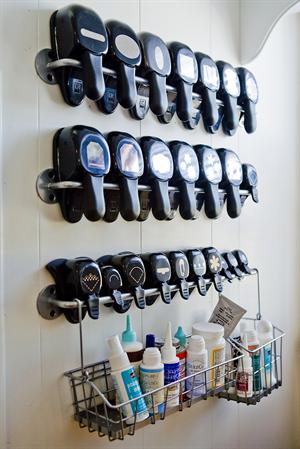 Craft Punch Storage by the Spotted Canary
Wow… I would be the fasted crafter around with all of those punches!  Maybe I could just use one bar for now?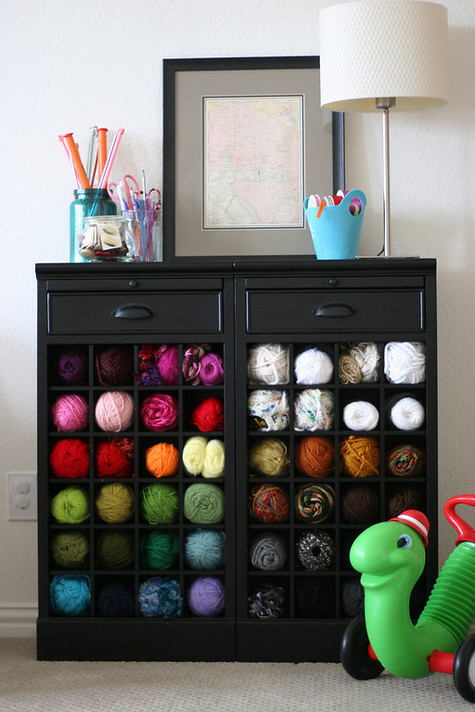 Wine Rack Yarn Organizer by Prudent Baby
 These are only the tip of the iceberg of all the amazing ideas out there for organizing everything.  Now, to decide where to start first!  Are any of you trying to get your craft goodies organized?
I finally tackled my entire craft room and you have to see how it all came together…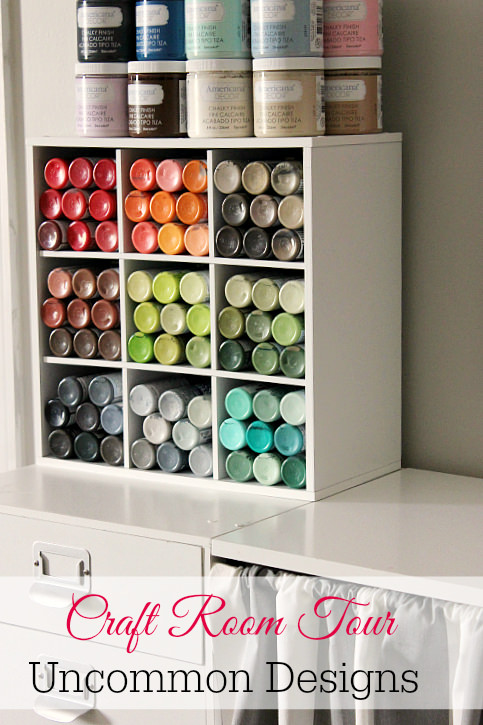 Need some other inspiration for organizing other areas? Check out our Jewelry Holder from Thread Rack, Weekly Menu Planner, and our Portable Homework Station!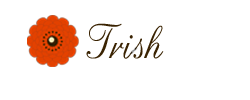 The following two tabs change content below.
Hey y'all! I am Trish and the creative voice behind Uncommon Designs. I adore party planning, holiday celebrations, and all things crafty! I am so excited to share my creative adventures with you!
Latest posts by Trish Flake (see all)