Calling all bacon lovers. Host a holiday brunch featuring a bacon bar!
I love bacon… like LOVE bacon. When I heard about Smithfield's Bacon Bar, I totally was on board to work with them to share this fabulous idea. I've done all sorts of parties, but I thought a bacon bar would be the perfect idea for a holiday brunch!
It doesn't take much to entice me to plan a party, but this one was particularly fun.  First of all, Smithfield has free chalkboard labels and tons of recipes on their bacon bar page.  I decided to make a few different varieties, but they have loads of types of bacon types to choose from.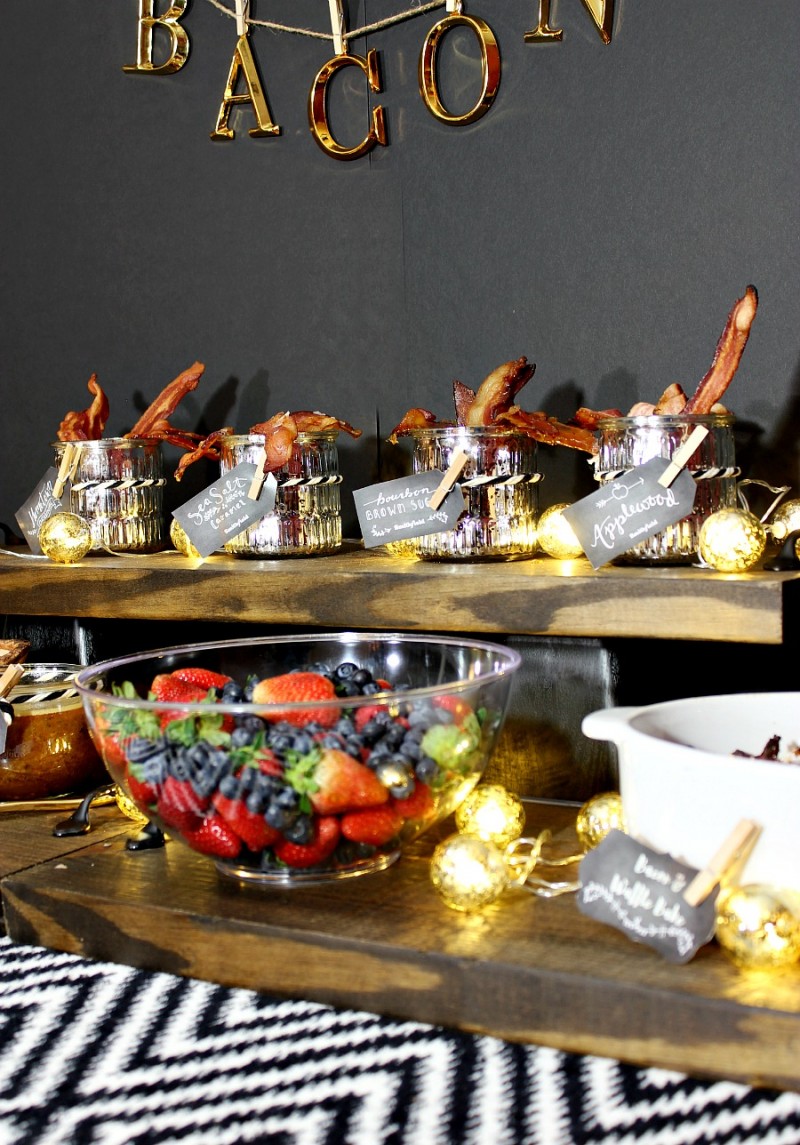 I made a few different flavors: Hometown Original, Sea Salt and Caramel, Bourbon and Brown Sugar, and finally Applewood. They all tasted so good and you can find the recipes all in one spot here.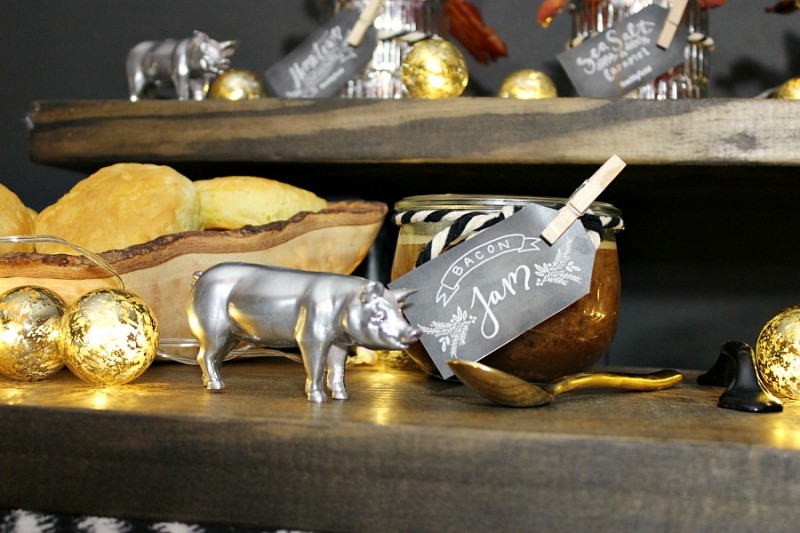 I also tried my hand at making bacon jam and biscuits. It was so different than any other jam I've ever made and quite tasty, too! I also couldn't resist adding in some pig figurines that I painted metallic silver. After all, it is the holidays right?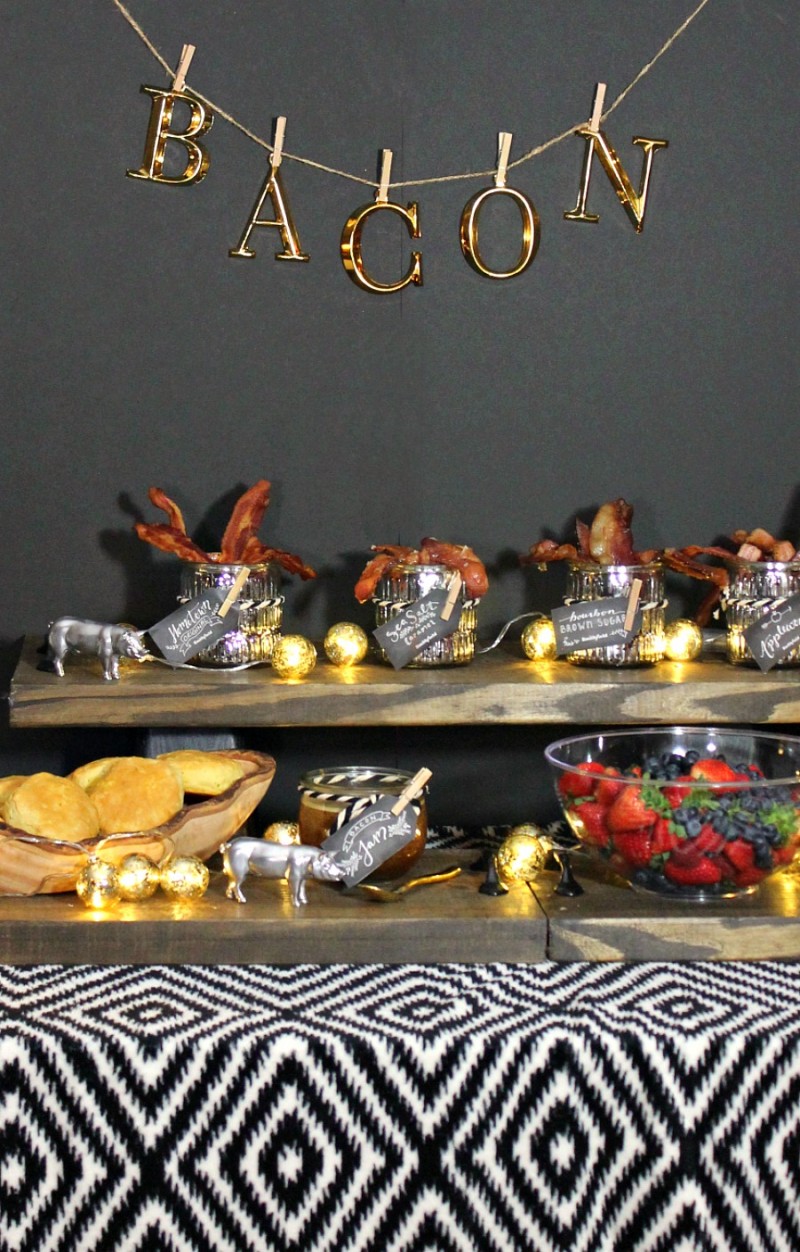 I raised all of the food on these awesome handled trays and the rustic touch was perfect for this occasion. I also used some faux mercury glass lights and candleholders to hold the bacon.
The holidays is the perfect time to connect with friends and family. Invite them for brunch and surprise them with your very own bacon bar. They will love getting a taste of the different varieties of bacon and I have a feeling they've never experienced something like this before. They'll be talking about it for long after the brunch.
Here is the extra fun part…
You can enter to win "Bacon for a Year" with Smithfield's amazing coupon booklet.  Enter below!
Enjoy!
a Rafflecopter giveaway


This post was sponsored by Smithfield Brand, but all creations and thoughts are 100% my own!
The following two tabs change content below.
Hey y'all! I am Trish and the creative voice behind Uncommon Designs. I adore party planning, holiday celebrations, and all things crafty! I am so excited to share my creative adventures with you!
Latest posts by Trish Flake (see all)