Sponsored by Martha Stewart Living and Barilla®
Today I am going to be sharing a super simple, but very delicious recipe for spaghetti with brussels sprouts. Y'all are going to love it, I just know it.  You know I only share recipes that are easy to make and those that  everyone will eat, including picky kids!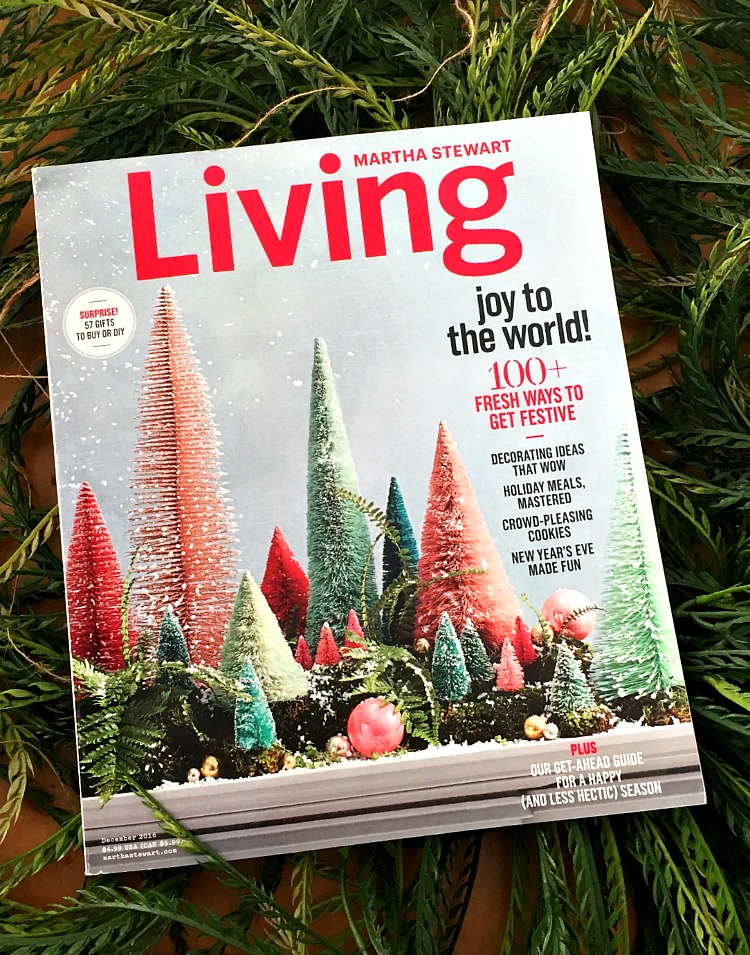 I love magazines and I can't help but adore the covers as I check out at the grocery, how about you? I sure do! I can't resist those gorgeous covers calling me while I'm in the check out line in the grocery store.  There is something about how those marvelous pages feel between my fingers that I feel so at home flipping through them. This is how I grew up. From as far back as I can remember, I loved magazines and could be found reading them, cutting them into collages, and creating my own wish books and project boards.
Today, I have teamed up with one of my all-time favorite magazines, Martha Stewart Living, to share a recipe that you can find in their December issue.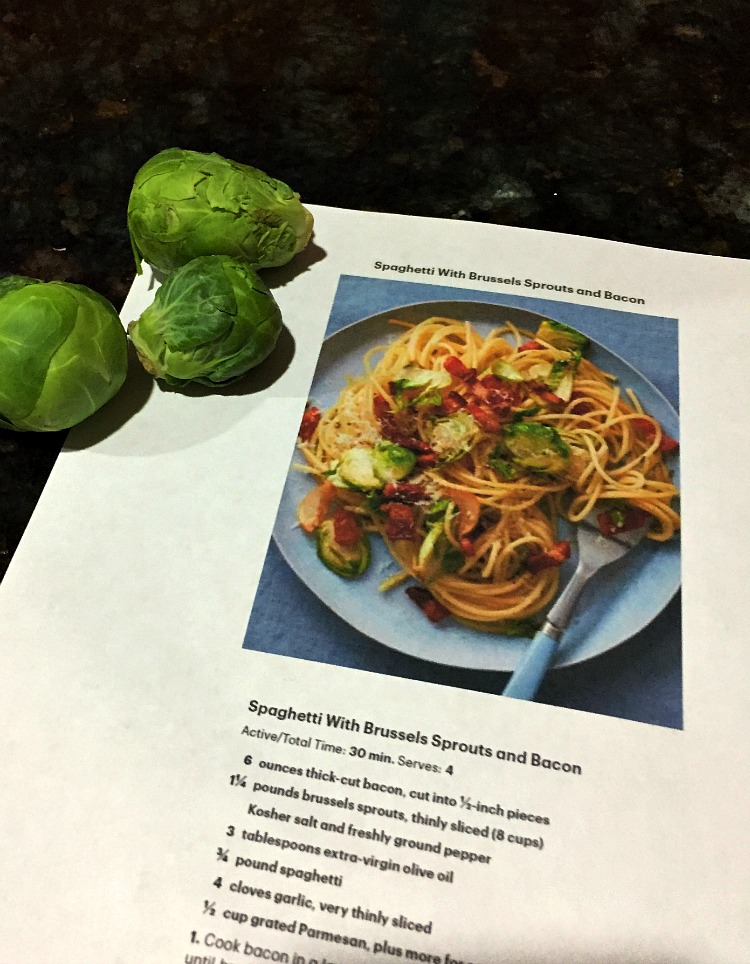 In this issue, there were several recipes featuring Barilla® pasta, which also is a pasta that I purchase weekly. I chose to make this dish with spaghetti and I love the final texture. I love trying new things, so this was a natural choice for me, although the pasta with the mini meatballs had me drooling, too! Let's get to the delicious recipe…
Spaghetti with Brussels Sprouts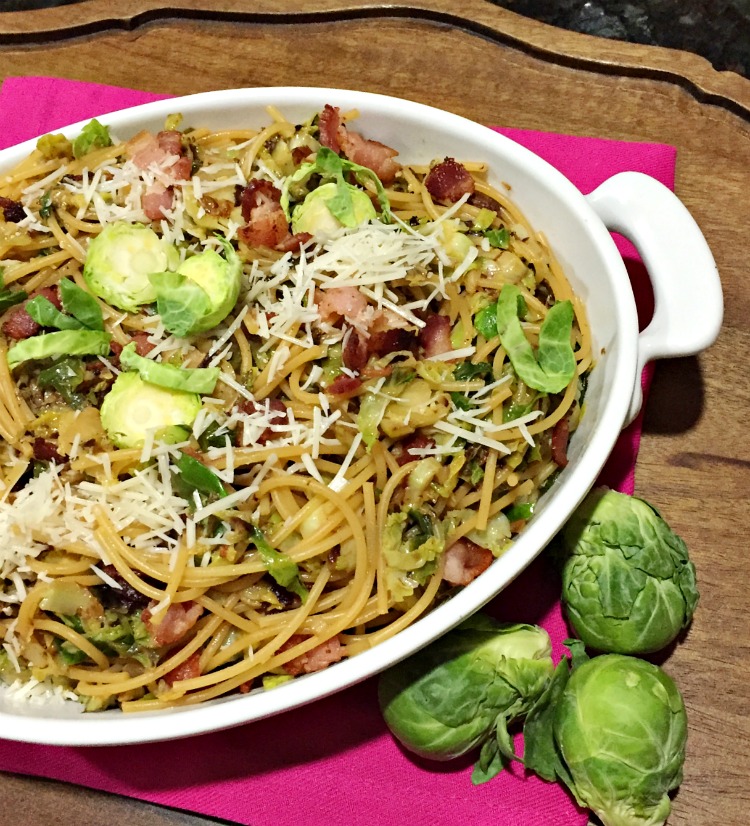 Ingredients:
6 oz. thick cut bacon cut into 1/2 pieces
3/4  pound Barilla® spaghetti
1 1/2 pounds brussels sprouts
3 Tbs Olive Oil
Kosher Salt and freshly ground pepper
4 cloves of garlic thinly sliced
1/2 cup finely grated Parmesan cheese
Directions: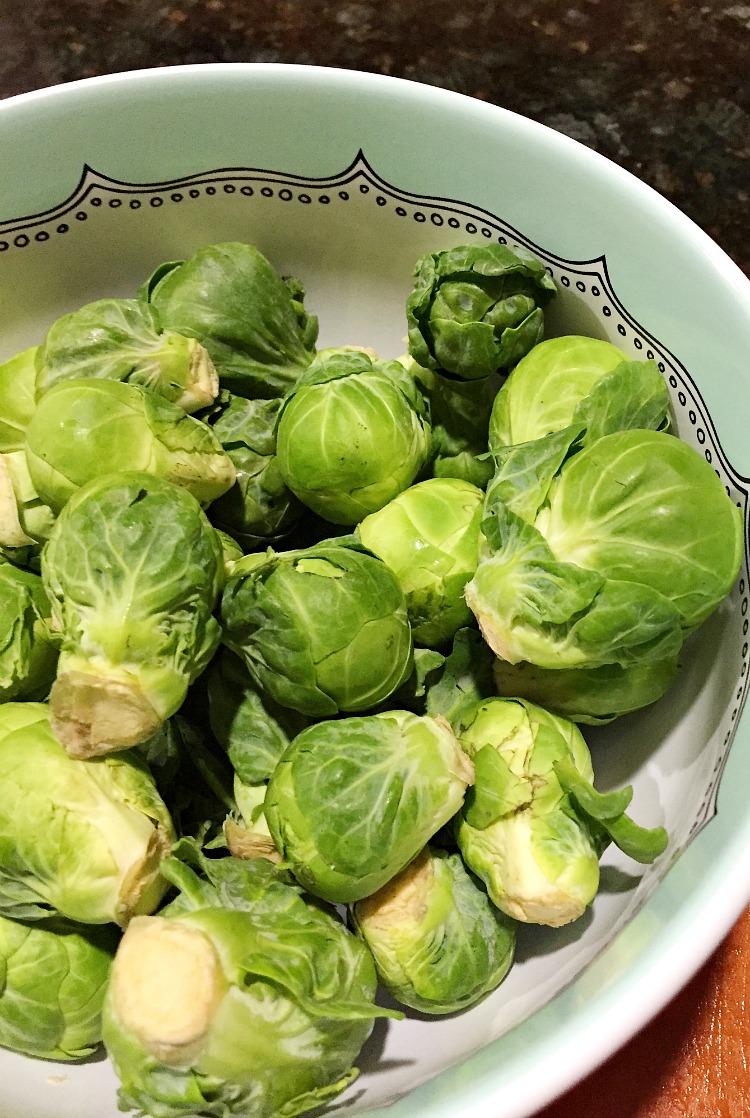 1.Cook bacon in a large straight-sided skillet over medium-high until browned,8 to 10 minutes. Transfer to a paper towel-lined plate; remove all, but 1 tablespoon fat from skillet.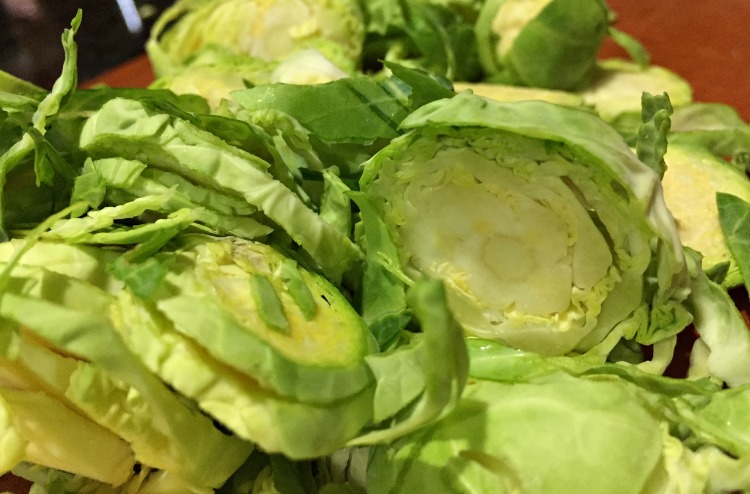 2. Add half of sprouts and tossing occasionally, until tender and browned, about 7 minutes; season with salt and pepper. Transfer to plate with bacon. (If skillet is getting dark, add 1 to 2 tablespoons water and scrape up browned bits from bottom. leaving them in skillet.) Add 1tablespoon oil; repeat with remaining sprouts. Meanwhile. cook pasta in a large pot of boiling salted water until al dente. according to package instruc­tions. Drain, reserving 1 1/4 cups pasta water.
3. Add remaining 2 tablespoons oil and garlic to skillet and cook over low, stirring, until just beginning to brown. about 2 minutes Add Barilla® Pasta, reserved pasta water,and cheese; stir to coat  2 min­utes. Serve immediately topped with bacon brussels sprouts and more cheese.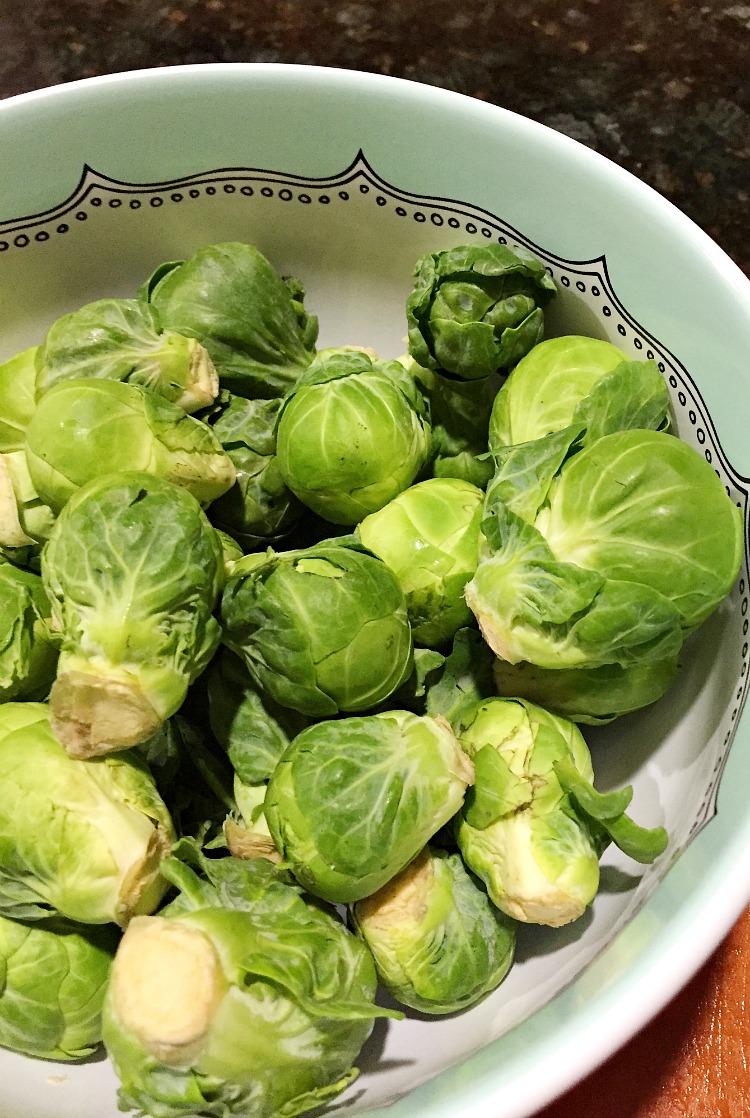 My family was so excited to try out brussels sprouts and one child even gave me two thumbs up. Between cheer, church, work and a closet/attic detox, I was so glad to find a good recipe that I can start and finish in about 30 minutes.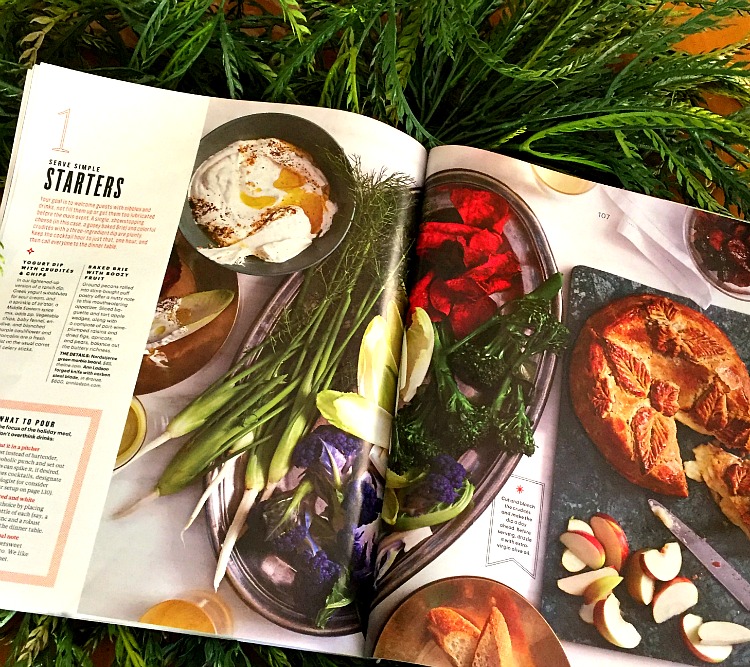 After dinner, I even had time to do a little of my favorite page turning and fell in love with these simple starters spread. This will come in so handy for holiday get togethers! There are also some super fun holiday tutorials and loads of inspiration for your home and family life. Martha Stewart Living never disappoints!
The following two tabs change content below.
Hey y'all! I am Trish and the creative voice behind Uncommon Designs. I adore party planning, holiday celebrations, and all things crafty! I am so excited to share my creative adventures with you!
Latest posts by Trish Flake (see all)