Do you struggle with finding time in the day to do it all?  I know that most of us Moms who blog would love to find a solution to balance  work and family life.  There is no magic formula or calendar that can do this for us, but I have found a few tips that have helped me along in my journey to find a little more peace in my day…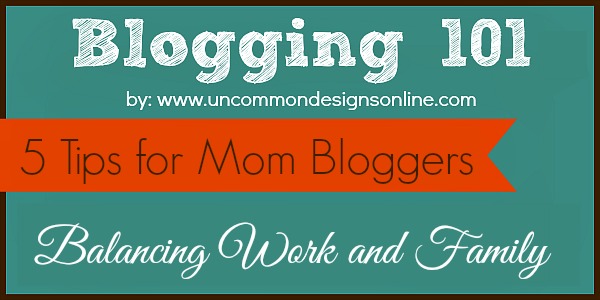 Five Tips to Balance Work and Family for Moms Who Blog
1. Get Yourself Ready for the Day
No dress code is certainly a perk of working from home, but how productive do you feel if it is almost noon and you are still in your pj's? Getting up and getting completely dressed first thing in the morning will not only prepare you for the day's battles, but it will also help you to be more productive in your work. You don't have to wear anything fancy, but I promise you will feel more professional and confident in anything you do with your hair brushed and your shoes on!
2. Set a Schedule and Stick to It
If you are blogging as a part-time job, make sure your schedule is reflecting that. Set your working hours as if you are going into the office.  Decide how many hours you will work and mark it on your calendar and commit to only working those hours, if possible. Your family will respect those boundaries a little more if they see you are sticking to them.  Decide on one or two times a day to check and respond to emails. This is one that I am trying to work on, but it is so tempting to check my inbox on my smart phone!  I do know that when I am doing good in this area, I am much more focused on the present and on my family.  They notice, too!
3.  Use a Timer 
Timers are not only great for cooking, but they are fabulous to help you set limits with your time at work.  For me, I enjoy keeping up with everything going on in my world through various social media outlets.  If I am not careful,  a quick peek at Facebook can soon add up to more time than I'd like to admit.  By setting a timer on the microwave or my phone, I can decide how long I can spend on social media.  This has helped free up tons of lost minutes a day in the social media vortex that I am now able to spend getting things done around the house and with my kids.  As an added bonus, when I allocated a certain amount of minutes to each social media site, I actually saw an increase in numbers on a few that I neglected previously and I was more engaged with my followers.  A win for my schedule, my family, and for my business.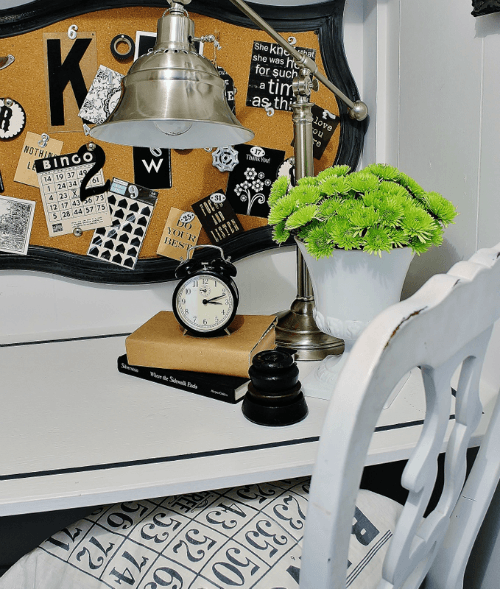 photo courtesy Thistlewood Farms

4. Set up an Office Space
Where do you do your blogging?  Do you have an office or favorite spot that you set up shop?   I am a creative blogger and spend tons of time crafting, photographing, and working on the computer, of course.  I set aside space for a desk, work table, and craft supply station in my room over the garage.  This helped me in a few ways.  I know exactly where my supplies are and am not repurchasing things I already own, I can stop in the middle of a project and not have to reprimand my children for touching my work, and my husband is glad to no longer have glitter in his dinner.  It also has been really surprising how much more focused I am when sitting down at my desk for a few hours at a time to work and it feels good to close up shop at the end of the day.
5.  Learn to Say "No Thank You"
This is another tip that is beginning to pay off in both my professional and personal life more than I thought possible.  Over the Summer, I attended Bloggy Boot Camp in Charlotte where Tiffany Romero encouraged us all to say "no thank you" and not feel guilty.  See, I am a people-pleaser through and through and I struggle with not doing everything that I am asked to do.  Once my blog reached a certain level, I found myself doing a lot of things that I really didn't enjoy, didn't pay well, and took me away from my family because I was overworked and exhausted.  I felt like if I didn't take this opportunity or participate in this group or post as much as possible, that I wasn't doing all I could to promote my business.  What I didn't realize is that I don't have to do things the exact way that everyone else is doing them and that I needed to define what success looked like for me. I started saying no to things that weren't a good fit for my blog or for me personally that wouldn't help me achieve that success.  You know what? My readership is still growing, I'm spending less time on things that were just no fun, and I have time and energy left over at the end of day to spend on my family and even a little to spend on myself.
I hope that you found these tips helpful and can implement a few to regain a little balance in your life.  Do you have any other suggestions on how to manage your time more efficiently as a mom who blogs?
 Trish
 _________________________
Need some other Blogging 101 ?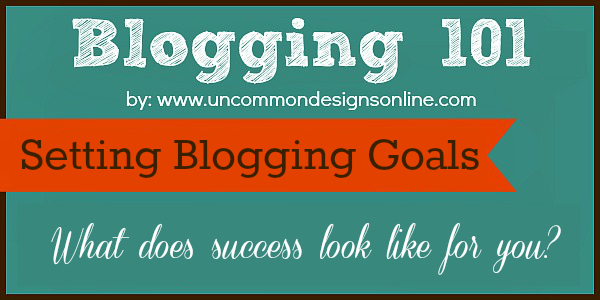 5 Tips for Marketing Your Blog 
The following two tabs change content below.
Hey y'all! I am Trish and the creative voice behind Uncommon Designs. I adore party planning, holiday celebrations, and all things crafty! I am so excited to share my creative adventures with you!
Latest posts by Trish Flake (see all)