I don't usually write posts off the cuff, but I came across two great resources today that I know will help you find joy and acheivement with your blog.  I talk to so many bloggers who love what they do, but don't really have a vision for their blog.  Do you know what your  blogging goals are?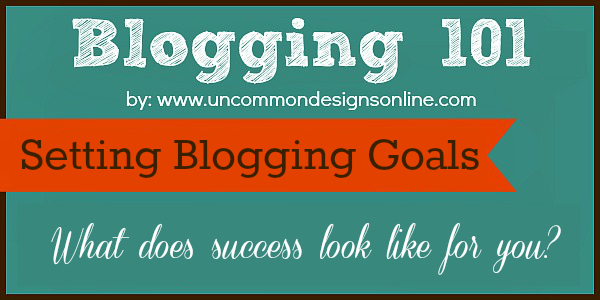 Most of us don't take the time to do this, but believe me…. once you have an idea of what success would look like for you, the road is much more easily paved
.
1. Set reasonable goals.  I know, I know… it seems so logical, but do you really know what you want to accomplish this year or even why?  My friend Jonathan Milligan has put together a great free resource that is sure to help you along the way.  " A Simple Guide to an Amazing Year"  is a planning guide that I plan to use to see what my dreams are for this blog in 2014. He has been been blogging for years and has helped so many with their career, business, and life… in other words… he knows what he's talking about.  This is not your usual career coach stuff… he encourages carving out some quiet time to think, a lot of prayer, and family involvement when creating your goals.  That is my kind of goal planning!  He also runs a great site for educating bloggers, Blogging Your Passion… loads of great info for you to check out when you have time.
The one thing that I hope for each of you is that you really take the time to figure out what you want for your blog and what is best for your family.
2. Put Together a Blog Planner and Track your Progress.  I was on Google+ this morning and found this amazing blogger planner by Mama Miss.  I am ga ga over it and it is actually what inspired me to write this post.  There are a lot of blog organizers out there, but this one is the best I've seen.  It is a really inexpensive downloadable planner and has a place to keep track of all things blogging. Melissa thought of every detail that you will need to keep track of and has packaged it in a beautiful design that you will love!
Here is the skinny on how a blog planner like this will help you achieve your goals… you will see what you need to do each day and be able to measure the results. You will be able to see what you did and how your numbers grew. You will be able to see what type of income is coming in and keep better tabs on your finances.  You will learn how to set boundaries for yourself with your posting and social media… and realize that is okay to not do it all!
I will be back on Tuesday to share more on the topic of balancing work and family for mom bloggers, but you may be interested in checking out our blog marketing tips post!
*Trish
The following two tabs change content below.
Hey y'all! I am Trish and the creative voice behind Uncommon Designs. I adore party planning, holiday celebrations, and all things crafty! I am so excited to share my creative adventures with you!
Latest posts by Trish Flake (see all)